On this day, March 23, 1806, Explorers Lewis and Clark, having reached the Pacific coast, left Fort Clatsop, Oregon, and began their journey back East. Alsop on this day, March 23, 1998, two river rafters were killed on the Illinois River at the section known as the "Green Wall" after a weekend rainfall and snowmelt doubled the river's volume.
Also on this day, March 23, 2015, Gary Ross Dahl, creator of the 1975 pet rock fad, died at his home in southern Oregon.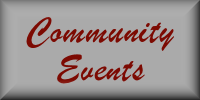 Post an Event

We Are Stronger Together
Monday, March 27, 2023 at 10:00 am
Oregon's Natural Resources & Industries (ONRI) is sponsoring the rally to meet legislators and influencers to bring light on legislation affecting natural resource industries, their families, and their communities. https://onri.us/events
Rally at the State Capitol, Salem.

Oregon Republican Party Freedom Banquet
Tuesday, March 28, 2023 at 6:00 pm
Hosted by ORP Chairman Justin Hwang
Keynote Speaker NRA First VP Willes K. Lee
Special Musical Guest, Nashville's Stokes Nielson
Tickets: Dinner $75 - VIP Tickets $100
Call 503-931-1756 for table sponsorship info.
Ticket Sales end on March 23, 2023
Click for tickets
Embassy Suites Portland Airport

Ways and Means Hearing
Saturday, April 8, 2023 at 10:00 am
Public hearings on the budget. Members of the public will have the opportunity to testify at each of the hearings regarding their perspectives and priorities around the state budget. To testify, members of the public will be able to access sign up links on the Ways and Means Committee's webpage on OLIS.oregonlegislature.gov
Portland Community College - PAC Auditorium, Sylvania Campus 12000 SW 49th Ave, Portland, OR 97219

Ways and Means Hearing
Friday, April 14, 2023 at 5:00 pm
Public hearings on the budget. Members of the public will have the opportunity to testify at each of the hearings regarding their perspectives and priorities around the state budget. To testify, members of the public will be able to access sign up links on the Ways and Means Committee's webpage on OLIS.oregonlegislature.gov
Newport Performing Arts Center 777 W Olive St, Newport, OR 97365

Active Shooter Response Training
Friday, April 14, 2023 at 6:00 pm
TNT Martial Arts--- Friday April 14, 2023 from 6pm-9pm. $10
SIGN UP HERE
Pre-Registration is mandatory, class slots are LIMITED, and in the interest of safety and security, you'll be expected to provide your identification that matches the registration name, upon entering the training facility.
TNT Martial Arts 1982 NE 25th Ave. Suite 15. Hillsboro, Oregon 97124

NW Food Show
Sunday, April 16, 2023 at 10:00 am
Showcase your foodservice industry solutions to buyers and influencers across the Northwestern U.S. and beyond. Exhibiting at the Northwest Foodservice Show is a cost effective way to meet with hundreds of industry decision makers face-to-face and grow your business. Space is limited, so book now!

SELL FACE-TO-FACE

• Generate high-quality leads by sampling and/or demonstrating your products in person

• Answer questions and give tailored pitches to a diverse group of attendees over two days

• Create new connections with buyers and build on existing relationships across the Northwest

WHO ATTENDS?

• 75% of attendees are key decision makers and have purchasing authority

• 47% of attendees have an alcohol license

• Nearly half of attendees are experiencing the Show for the first time

INDUSTRY SEGMENTS IN ATTENDANCE

• 36% Restaurant / Café

• 10% Bar / Tavern

• 10% Catering

• 10% Broker

• 7% Institutions: Universities, Schools, Hospitals, Corrections

• 5% Food Carts / Mobile

• 22% Other Foodservice

The Oregon Restaurant & Lodging Association (ORLA) is the leading business association for the foodservice and lodging industry in Oregon. A not-for-profit trade organization, ORLA represents over 3,000 member units and advocates for over 10,000 foodservice locations and over 2,400 lodging establishments in Oregon.

Contact
Marla McColly - mmcolly@oregonrla.org to register for a booth today!
Portland Expo Center - Hall D - 2060 N Marine Dr, Portland, OR • April 16 –17, 2023 • Sunday, April 16: 10:00 a.m. – 5:00 p.m. Monday, April 17: 10:00 a.m. – 4:00 p.m.

Ways and Means Hearing
Friday, April 21, 2023 at 5:00 pm
Public hearings on the budget. Members of the public will have the opportunity to testify at each of the hearings regarding their perspectives and priorities around the state budget. To testify, members of the public will be able to access sign up links on the Ways and Means Committee's webpage on OLIS.oregonlegislature.gov
Umpqua Community College 1140 Umpqua College Rd, Roseburg, OR 9747

Ways and Means Hearing
Friday, April 28, 2023 at 5:00 pm
Public hearings on the budget. Members of the public will have the opportunity to testify at each of the hearings regarding their perspectives and priorities around the state budget. To testify, members of the public will be able to access sign up links on the Ways and Means Committee's webpage on OLIS.oregonlegislature.gov
Four Rivers Cultural Center 676 SW 5th Ave, Ontario, OR 97914 Note: Ontario, Oregon is in the Mountain Time Zone

Lincoln County Fair
Friday, June 30, 2023 at 5:00 pm
June 30-July 2 Lincoln County Fair
Lincoln County Commons 633 NE 3rd St, Newport, OR

St Paul Rodeo
Friday, June 30, 2023 at 7:00 pm
Small town fun, big time rodeo! JUNE 30 - JULY 4, 2023

St Paul Rodeo website
4174 Malo Avenue NE, Saint Paul, OR, United States, Oregon

Marion County Fair
Thursday, July 6, 2023 at 5:00 pm
The Marion County Fair
July 6-9
Oregon State Fair and Exposition Center 2330 17th ST NE Salem, OR 97301

Washington County Fair
Friday, July 21, 2023 at 5:00 pm
Washington County Fair

FREE ADMISSION

Washington County Fair
JULY 21 - 30
Westside Commons 801 NE 34th Ave, Hillsboro, OR 97124

Coos County Fair
Tuesday, July 25, 2023 at 5:00 pm
The Coos County Fair
July 25-29
Coos County Fairgrounds 770 4th St, Myrtle Point, OR 97458

Clatsop County Fair
Tuesday, August 1, 2023 at 5:00 pm
The Clatsop County Fair
August 1st-5th
Clatsop County Fair and Expo Center 92937 Walluski Loop, Astoria, OR 97103

Oregon Jamboree Music Festival
Friday, August 4, 2023 at 5:00 pm
The Oregon Jamboree is the Northwest's premier country music festival. Nestled in the foothills of the scenic Cascade Mountains, the Oregon Jamboree is held on 20+ acre park-like setting that includes the historic Weddle Covered Bridge. The Jamboree offers a full festival atmosphere in the main venue and a more intimate concert experience on the second stage. In addition to featured headline entertainment, this event hosts RV and tent camping, merchandise vendors, food booths, beer & wine gardens, and a variety of other attractions.


Sweet Home, Oregon

Douglas County Fair
Wednesday, August 9, 2023 at 8:00 am
Douglas County Fair AUGUST 9 - 12
Douglas County Fairgrounds Complex 2110 SW Frear Street Roseburg, OR 97471

Crook County Fair
Wednesday, August 9, 2023 at 1:00 pm
Crook County Fair
AUGUST 9 - 12
Crook County Fairgrounds Prineville, Oregon

Oregon State Fair
Friday, August 25, 2023 at 1:00 pm
Oregon State Fair
Oregon State Fair & Exposition Center 2330 17th St NE, Salem, OR 97301

Pendleton Round-Up
Saturday, September 9, 2023 at 5:00 pm
The world famous Pendleton Round-Up is back & stronger than ever. We're excited to see all of our friends, family, & fans back together again for the 113th Pendleton Round-Up!
Pendleton Round-Up and Happy Canyon Ticket Office and Gift Shop: 1330 SW Court Ave, Pendleton, OR 97801 Pendleton Round-Up Grounds: 1205 SW Court Ave, Pendleton, OR 97801 Happy Canyon Arena/Goldie's Bar: 1601 Westgate, Pendleton, OR 97801 Pendleton Round-Up & Happy Canyon Hall of Fame Museum: 1114 SW Court Ave, Pendleton OR 97801
View All Calendar Events
We're past halfway. There's still lots of ideologically charged bills to come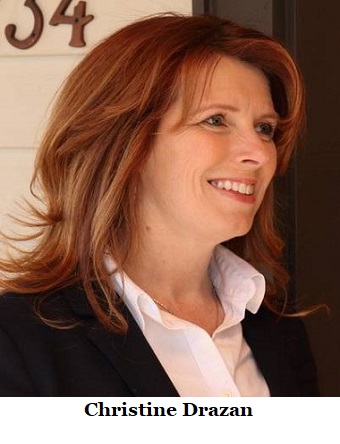 The Oregon House of Representatives is more than halfway through the 2021 session, held in the midst of the ongoing pandemic.
This session Republicans have pushed bills that provide wildfire relief and mitigation, fund educational enrichment to address gaps from distanced learning, and investment for Navigation Centers to support unsheltered individuals.
Republicans from the start of session this year have held the majority party accountable for a misguided agenda that they say includes far reaching and unrelated bills that do not address immediate problems Oregonians are facing.
Meanwhile, Republican members voted to expedite the passage of essential budget bills, as well as policies related to wildfire recovery such as
HB 2341
.
"It's important for Republicans to continue standing up for the Oregonians who can't be here, pushing for real solutions and bipartisan consensus," said House Republican Leader Christine Drazan (R-Canby.) "Unfortunately, the majority party is still pushing an aggressive agenda that threatens personal safety, freedoms, and the recovery of our communities across the state. We're halfway through this session, with a long way to go."
At the end of March, House Republican Leader Drazan issued a call for the Legislature to refocus on priority issues that continue to be an immediate need for Oregonians. The Legislature responded by moving up the 2019-2021 budget rebalance to expedite important funding for communities.
--Staff Reports
| | |
| --- | --- |
| Post Date: 2021-04-17 12:09:07 | Last Update: 2021-04-17 12:28:30 |
Local leaders seem to have lost control
A group of an estimated several hundred people started marching from Director's Park in Portland, Oregon at about 9:30 p.m. on April 16th, 2021. Participants in this march started breaking windows of businesses, including the Nordstrom, Verizon, Nike, the Oregon Historical Society and more. In addition to burglary and vandalism, individuals engaged in the crime of criminal mischief by damaging planters and applying graffiti. Looting was reported as well.
Windows were also broken at the First Christian Church, a location known for their generosity in feeding over a thousand meals weekly to the homeless.
A riot was declared due to the widespread criminal activity. Warnings were provided via sound truck that a riot had been declared. The rioters were ordered to disperse and were warned they were subject to arrest and/or force.
Some of the individuals in the group were observed changing clothing in an attempt to disguise themselves and elude police actions.
At about 10:49 p.m., there were 79 holding police calls for service in the City of Portland, including priority welfare check calls, at least three calls of shots, a priority hit and run, and three burglaries. Two burglaries have been holding for over 13 hours. Police resources were stretched across the City to manage the calls for emergency calls for service and the riot.
Officers worked to encourage dispersal and make arrests when they could. In addition to the destruction to businesses and non-profits, multiple fires were set at various locations. Police Bureau Officers dispersed the crowds to allow Portland Fire & Rescue to gain access to the fire locations to safely extinguish them.
At about midnight a portable toilet fire near SW 4th Avenue and Yamhill Street presented a significant life safety threat. The fire was near an occupied building and a propane tank, which increased the danger. Portland Fire & Rescue personnel responded and doused the fire. A community member's vehicle sustained a flattened tire when they struck a rebar spike device known as a "caltrop" while driving downtown. These devices have been used to target first responder vehicles during other events in the past.
During the dispersal, pepper spray was deployed. No CS was deployed.
"Damage to businesses hurts our City. Our community has made it clear that it will not tolerate wanton violence and destruction" said Acting Chief Chris Davis. "No one is entitled to break windows, set fires, or attack police officers. If you choose to participate in this kind of criminal activity, you can expect to be arrested and prosecuted. None of this destruction tonight has anything to do with the important work of racial justice and reconciliation our community and our nation need at this critical time in our history."
The following people were arrested, booked, and charged:
Cameron Millar-Griffin, 24 years-old, from Portland- Riot, Criminal Mischief I, Resist Arrest, Disorderly Conduct II
Theodore O'Brien, 22 years-old, from Portland-Criminal Mischief I
Skye Sodja, 43 years-old, from Portland-Assault a Public Safety Officer, Disorderly Conduct II
--Bruce Armstrong
| | |
| --- | --- |
| Post Date: 2021-04-17 12:00:45 | Last Update: 2021-04-17 13:01:31 |
Many Oregonians are still dealing with wildfire and COVID fallout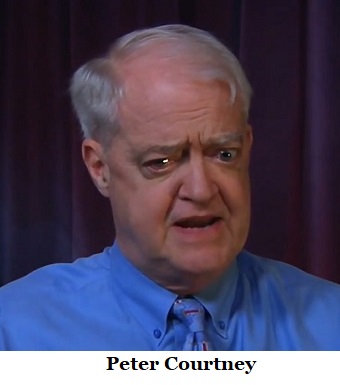 House Democrats expedited the passage of a bill that reduces the anticipated 'kicker' that Oregonians are due when state revenues exceed projections by more than two percent.
In 2020, this threshold was triggered. As a result, the state's budget was fully balanced with money left over, which under law is due to be returned to the people of Oregon. Instead,
SB 846
retroactively readjusts budget actions taken in the second special session in order to pocket even more cash for the state, rather than put it in people's wallets.
"This is the worst time to be padding the state's coffers which are overflowing with federal support. Oregonians are still recovering from a really tough year," said House Republican Leader Christine Drazan (R-Canby). "The pandemic, government-mandated business shutdowns, and natural disasters were especially challenging for people who could really use this extra financial support. We shouldn't be taking this money that people are owed."
SB 846
passed on the House floor on a straight party-line vote.
--Staff Reports
| | |
| --- | --- |
| Post Date: 2021-04-17 11:57:03 | |
Until it's not
For almost two hours on the floor of the Oregon House, the House Democrats and Republicans debated changing a single number in a bill: 3-vs-4. No other changes to the bill were proposed, and in fact it was not a new conversation. It was a change that had been discussed in the House Education committee but voted down on a party line vote. The House Education Committee is chaired by Representative Teresa Alonso-Leon (D-Woodburn) who, according to the Secretary of State, has received over $78K towards her campaigns since 2016 from the Oregon Education Association and the American Federation of Teachers.
HB 2954
proposed to allow public charter schools to continue the non-discriminatory practice of admitting students, but added a weighted lottery system that would favor historically underserved students which would be based on race, sex, sexual orientation, ethnicity, etc. The House Education Committee agreed that this was a good change, but the Republicans on the committee felt that prioritizing admissions would also be improved if made available to more students. If the cap were raised from 3 to 4% more students could seek education opportunities outside of the traditional brick-and-mortar public school buildings.
The conversation about how many students should attend public virtual charter schools has been acerbated by COVID-19 and Governor Brown shutting down schools to in person learning last Spring. With her executive order, she instantly turned every brick-and-mortar school into a virtual school. As parents, teachers and students struggled with the unknown world of virtual learning, many of them made the choice to move to established virtual public schools. According to information provided by the Oregon Department of Education, as of October 1, 2020, brick-and-mortar school enrollment was down by 3%, and virtual charter school enrollment was up 54% from the same time the year prior.
However, the true debate in committee and on the floor was all about money, not about equity or access. Laurie Wimmer, with OEA submitted testimony to the committee that stated "This particular amendment would cost the school districts of Oregon $118 million. Representative Courtney Neron (D-Wilsonville), agreed saying "It is going to have a huge price tag. I want to caution everyone to not only think about the education impacts of this change, but that it would be nearly a $120M change". However, Representative Mark Owens (R-Crane) reminded her that "it is not a loss in funding it is a shift in funding. It still goes to the educational opportunities for children". Representative Janeen Sollman (D-Hillsboro) continued the money argument on the floor of the House yesterday saying "197 school boards and districts would agree, this is not the time to take money away from them. Small districts especially are impacted by these by large charters who increase their grasps on those smaller districts". According to an ODE report, districts currently at their 3% cap range in total enrollments from 420 to 18,400 kids and represent a wide variety of district sizes and geographic locations.
A D V E R T I S E M E N T
A D V E R T I S E M E N T
Representative Owens shared during debate that "As of October 1, 2020, there were 560,917 students enrolled in K-12 schools in Oregon with 21,705 of those students enrolled in virtual charter schools; right around 3.9%". The amendment of 4% would preserve those students' rights to continue learning where they area. Currently school districts may go over the 3% cap, but the decision is up to the individual district not the student's family. Since last Spring, approximately 25% of the school districts in Oregon have reached or exceeded their 3% cap and are now denying student transfers. Denied students have an appeals process, but, according to ODE, Since June 2020, the Department had received 832 appeals, 388 were denied and 31 are pending. 46% of all appeals are denied giving parents little to no choice. They can return to the distance learning or limited in person learning now being offered by most school districts, homeschool their children themselves, or pay for private education.
As public school in Oregon are still not fully open for in person learning and the start of the 2021-22 school year is only 5 months away, many families are concerned that full-time in person learning may not return and they may also be shut out of the public virtual charter school option. In a recent survey conducted by the Oregon Values and Beliefs Center, it showed that 58% of Oregonians expect remote learning for K-12 students to continue for a few years.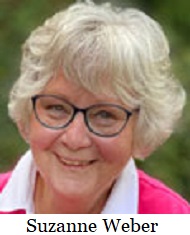 Representative Suzanne Weber (R-Tillamook), a retired public school teacher of 30 years, told the House members
"This body has rightly spent this session addressing equity; making sure that ALL Oregonians have equitable access to the services to which they have a right. That is exactly what the cap adjustment does. It insists that every child in Oregon has a right to a public education. Equity in education means that we meet our students where they are, not insist they fit into a model of public education that comes to us from a time when only white, wealthy men ran public institutions, and insisted that everyone conform to the way THEY think things should be. That's not equity. Let's not just pick and choose what we believe equity to be based on pressure from political special interests. Let's do what's best for students, especially those who have been marginalized for so long".
House Democrats used their supermajority powers, ignored the request, and voted to protect the OEA and brick-and-mortar funding over doing what was best for Oregon families and Oregon students. The bill is headed to the Senate and will most likely be assigned to the Senate Education committee.
--Terese Humboldt
| | |
| --- | --- |
| Post Date: 2021-04-17 11:11:37 | Last Update: 2021-04-17 12:00:45 |
May have harassed fellow legislator
Representative Brad Witt (D-Clatskanie) is under investigation for a potential violation of Legislative Branch Personnel Rule 27, which provides for a harassment-free workplace. The complaint was received by the
Legislative Equity Office
.
Fellow Democrats seemed to argue for disregarding safety measures when the
House Committee On Conduct met on Friday, April 16th
.
House Republican Leader Christine Drazan (R-Canby) released the following statement regarding the action announced by the House Committee on Conduct:
"Co-chair Fahey's rejection of the independent investigator's recommendation to temporarily remove Chair Witt from his committee shows a shameful disregard for the pressing need for interim safety measures to protect the victim. This is a sham process if the committee rejects the recommendations of the independent investigator with no basis for that rejection. This is not, in fact, a "tricky situation" as co-chair Fahey indicated. It is traumatizing a victim and protecting those in power—and it is completely unacceptable. The responsibility now falls to the Speaker to ensure that Chair Witt is removed, to ensure the safety of the victim.

Allowing the accused to choose the actions they will voluntarily take to protect their victim is not how this process should work."
--Bruce Armstrong
| | |
| --- | --- |
| Post Date: 2021-04-16 21:53:17 | Last Update: 2021-04-16 22:21:07 |
"The best way to bring down the cost of housing is to increase the stock"
Senator Tim Knopp (R-Bend) has carried
SB 458
on the Senate floor. Co-sponsored with Sen. Lew Fredrick (D-Portland), the legislation would expand homeownership opportunities for Oregonians.
In 2019, to increase the stock of housing to make it more affordable, the legislature passed
HB 2001
which expanded middle housing construction in single-family neighborhoods.
HB 2001
did not address regulatory barriers to selling those new units. Local ordinances currently create a patchwork of regulations on the sale of middle housing.
SB 458
will create a statewide standard for the sale of middle housing in the communities implementing
HB 2001
.
Senator Tim Knopp released the following statement:
"The best way to bring down the cost of housing is to increase the stock of housing built at affordable cost. This bill adds to the work we did in 2019. We know that one of the best ways to build intergenerational wealth is through homeownership. This legislation will ensure more people have access to buy homes, especially first-time homebuyers."
The bill passed the Senate on a 25-4 vote and will now head to the House of Representatives for further consideration.
--Staff Reports
| | |
| --- | --- |
| Post Date: 2021-04-16 12:50:09 | |
Keeps costs down for employers
A Republican-sponsored bill that was approved by the House with unanimous support seeks to introduce a number of fixes to Oregon's unemployment benefits system.
Chief among them is allowing businesses to reset their unemployment insurance taxes owed to pre-pandemic rates.
Throughout the past year, government-mandated closures forced businesses with significantly less revenue to lay off staff in unprecedented numbers. This had unforeseen ramifications for the assessment of unemployment insurance taxes owed, leading to a dramatic rise in tax obligations at a time when business revenue was lowest.
HB 3389
, backed by Republican sponsors, would allow businesses that saw this tax increase to defer some payments and even forgive a percentage of the deferred taxes. This bill also ensures that tax rates don't rise further because of impacts from the pandemic.
Representative Daniel Bonham (R-The Dalles) is a chief sponsor on the bill and was responsible for negotiating the measures outlined by the proposal.
"This pandemic-related relief is exactly why we're here right now," added Rep. Bonham. "85 percent of all Oregon businesses saw their unemployment tax rates increase in 2021. That could have a significant impact on the recovery of jobs in Oregon, and is why we needed this fix."
"Oregon's unemployment benefits system was put through tremendous strain during this past year, and that exposed serious flaws that needed to be addressed," said House Republican Leader Christine Drazan (R-Canby,) one of the bill's sponsors. "At the start of this session, we said that business relief would be a top priority so that we can recover lost jobs. Fixing the errors in our state's unemployment benefits system is one way that we can provide relief to Oregonians."
HB 3389
was passed with unanimous support on the House floor.
--Staff Reports
| | |
| --- | --- |
| Post Date: 2021-04-16 11:48:25 | Last Update: 2021-04-15 20:30:58 |
"Allowing politicians to draw their own maps is like putting a fox in charge of the hen house"
"The promise of fair representation should not be a political negotiating tactic between partisan legislators behind closed doors," said Norman Turrill, Chair of People Not Politicians. "This maneuvering between House Leadership exactly underscores why we need reform and fair redistricting so Oregon voters choose politicians, instead of politicians choosing voters."
Oregonians support creating an independent citizens redistricting commission. In late 2019, People Not Politicians enlisted Lake Research Partners to run a statewide poll. Results showed an average 76% of Democrats, 67% of Independents, and 60% of Republicans favor an independent citizens' commission.
"Giving equal representation to Democrats and Republicans on the Redistricting Committee is a positive step forward. The real opportunity for reform will come when the legislature opens up HJR 7 to accept public comments on who draws lines going forward."
---Dave Dillon, Oregon Farm Bureau Executive Vice President

"Allowing politicians to draw their own maps is like putting a fox in charge of the hen house—an inherent conflict of interest. The possibility for bipartisan gerrymandering is knocking at the door. Meanwhile, third parties and historically underrepresented communities are left out of the process."
--Kate Titus, Executive Director, Common Cause Oregon

"The legislature should do what an overwhelming majority of Oregonians have asked for—create an Independent Citizens Redistricting Commission to draw these maps. It's imperative to the health of our democracy that redistricting be done in the most fair and transparent manner possible. We need to take politics out of the equation."
--Norman Turrill, Chair, People Not Politicians
--Staff Reports
| | |
| --- | --- |
| Post Date: 2021-04-16 09:41:57 | Last Update: 2021-04-15 19:48:25 |
Polls show that people want to send their kids back
Facing mounting pressure to re-open public schools, in the face of equally strong pressure from teachers' unions to keep them at least partly locked down, on March 12,
Governor Brown issued an executive order
requiring that schools "shall be in operation to deliver educational services through either a hybrid instructional model or an on-site instructional model." This mark was required to be achieved by March 29.
A recent poll asked, "Do you agree or disagree with Governor Brown's order to require public elementary schools to offer hybrid or full-time in-person instruction by March 29?"
| | |
| --- | --- |
| Strongly agree | 26% |
| Somewhat agree | 39% |
| Somewhat disagree | 13% |
| Strongly disagree | 13% |
| Don't know | 9% |
That's a whopping 65% of respondents who agree, with some level of intensity, to open schools by March 29. Another question asked by the same poll was, "Who do think should have the final say about when and how public schools in your community return to in-person learning?
| | |
| --- | --- |
| The locally elected school district board | 67% |
| The governor of Oregon | 16% |
| Don't know | 17% |
So, how are schools doing? The
Oregon Health Authority
has a graphic scoreboard on school re-opening, which appears to show that schools are not hitting the mark.
--Staff Reports
| | |
| --- | --- |
| Post Date: 2021-04-16 08:55:55 | Last Update: 2021-04-15 12:50:09 |
"Our current governor has ruled with a cold smugness"
Mayor of Sandy, Stan Pulliam, has announced the formation of an exploratory committee to consider his candidacy for the Republican nomination for Governor of Oregon in 2022.
Earlier in the day, Pulliam delivered the City of Sandy's State of the City Address, where he touted accomplishments including securing funding for a local bypass study, stabilizing police funding, and saving millions on a needed wastewater treatment facility.
At 2:30 p.m., Pulliam walked to a podium at Meinig Memorial Park and made the announcement.
"Our current governor has ruled with a cold smugness inside a bubble of the ruling elite and special interests that continue to craft backroom deals, ignore scientific evidence of lockdown effectiveness, and prioritize the wish lists of her campaign contributors," said Pulliam. "Maybe it's time for a different approach. Maybe Oregon needs a mayor for Governor."
Pulliam has drawn praise and national media attention for urging small businesses to defy Governor Kate Brown's punitive lockdown rules and arbitrary metrics, opening safely under "high risk" guidelines when placed into "extreme risk" shutdown.
A D V E R T I S E M E N T
A D V E R T I S E M E N T
"We've all lost friends and family over the past year who have escaped to states with more realistic COVID lockdown metrics. Businesses that had no choice but to open as a matter of survival are now being crucified by state agency fines and administrative punishment." Pulliam continued, "Our students are drowning in isolation and underachievement, while parents are forced to juggle homeschooling with their own careers – all while teachers unions and extremist activists have controlled school boards to push for longer timelines in reopening classrooms."
Pulliam has also been critical of the City of Portland's decline into a landscape of boarded-up businesses, open drug use, and skyrocketing violence.
"I look at Sandy and am still able to recognize my home state of Oregon: It's pioneer spirit and it's collaborative and supportive network of families, small businesses, faith communities, and local government," Pulliam said. "Being mayor of such a place is a huge honor. It makes me wonder how our elected ruling elite continue to disappoint us with such an intrepid population of Oregonians behind them."
Pulliam plans on a listening tour of the state over the next few weeks, joining other mayors in their communities to form an inclusive vision that unifies Oregon and moves us into the future.
Pulliam concluded by saying, "In the coming weeks I'll be asking for your feedback and support on how we can heal Oregon together and bring it back to its rugged, pioneer glory of innovation, fortitude, and freedom."
Sandy Mayor Stan Pulliam was joined for the announcement by his wife MacKensey and their daughters Lucy and Olivia.
--Staff Reports
| | |
| --- | --- |
| Post Date: 2021-04-15 17:15:16 | Last Update: 2021-04-15 17:41:57 |
"Families offer the mental and emotional support students need"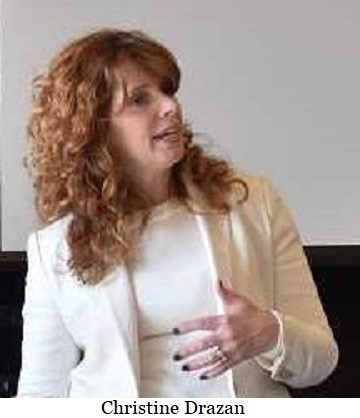 Republican bill would take on school bullying by involving parents and guardians The Oregon House of Representatives unanimously passed a Republican bill that would ensure schools have policies in place to notify parents about instances of bullying.
Provisions are included to allow students to override this requirement in situations where it is warranted.
Bullying is pervasive in schools and requires support and engagement from not only school professionals, but families who can offer the mental and emotional support students need to recover from their trauma. Taking on bullying, harassment, intimidation, and cyberbullying are keys to achieving the goal of better mental health outcomes for students.
"So many of our kids are hurting, and those closest to them deserve to know," said House Republican Leader Christine Drazan (R-Canby,) carrier of the bill. "This ensures that parents and guardians are notified if their child is a victim of bullying in school, giving them the opportunity to be part of a solution."
HB 2631
was unanimously passed on the House floor.
--Staff Reports
| | |
| --- | --- |
| Post Date: 2021-04-15 15:55:47 | Last Update: 2021-04-15 17:15:16 |
It is horrible for the canyon and the people of the canyon.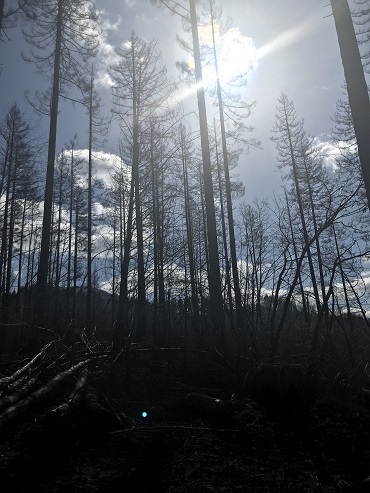 Environmentalist groups including Cascadia Wildlands, the Center for Biological Diversity, Willamette Riverkeeper, Audubon Society of Corvallis, Audubon Society of Salem, Oregon Wild, and the Benton Forest Coalition have filed a suit challenging the ongoing post-fire salvage logging in the Santiam State forest east of Salem.
Environmental groups are upset as the Oregon Department of Forestry's logging operations are impacting areas beloved by mountain bikers, horseback riders, and hikers including the Monument Peak horse camp and the Niagara area.
Post-fire logging typically removes most of the remaining trees and involves intense road building and maintenance.
Marion County Commissioner Colm Willis sais, "This is outrageous. It is horrible for the canyon and the people of the canyon. Out of county political groups need to stay the hell away from our recovery efforts!"
The Santiam watersheds drain some 1,800 square miles from the Cascade range, providing an abundance of clear, cold water that is beneficial to the Willamette River.
--Staff Reports
| | |
| --- | --- |
| Post Date: 2021-04-15 15:34:27 | Last Update: 2021-04-15 15:55:47 |
Read More Articles