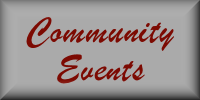 Post an Event

St. Paul Rodeo
Thursday, June 30, 2022 at 9:00 am
Hundreds of community volunteers work shoulder to shoulder for months each year to put this traditional show together, and we welcome the world to St. Paul for five days filled with color, action, excitement, and something for everyone. So, head on out to St. Paul for a fun-filled experience during our 86th annual 4th of July rodeo celebration of the American cowboy and our western lifestyle!

www.stpaulrodeo.com

Mark your calendars now and join the fun at the 86 th Annual St. Paul Rodeo June 30, July 1,2,3, & 4, 2022.
St. Paul, OR

2022 Lincoln County Fair
Friday, July 1, 2022 at 10:00 am
FREE ADMISSION * July 1-3 * Newport, Oregon

Join Us for an Old-Fashioned 4th of July Celebration!
Details & event calendar: www.thelincolncountyfair.com
1211 SE Bay Blvd Newport, OR 97365

Marion County Fair
Friday, July 8, 2022 at 10:00 am
2022 Marion County Fair July 8-10, 2022 Friday: 10am – 11pm Saturday: 10am – 11pm Sunday: 10am – 6pm
Oregon State Fairgrounds 2330 17th ST NE Salem, OR 97301

Linn County Fair
Thursday, July 14, 2022 at 10:00 am
Linn County Fair July 14 - 16 2022
Linn County Expo Center 3700 Knox Butte RD E Albany, OR 97322

World Athletics Championships
Friday, July 15, 2022 at 8:00 am
The World Athletics Championships are coming to Eugene this summer (July 15-24 2022), the first time in history that the championships will be held in the United States. This mega-sporting event will showcase the best track and field athletes in the world. The event will bring 2,000 athletes from more than 200 nations, all competing for 49 gold medals. About 20,000 to 25,000 attendees are expected per session, with most days hosting two sessions (both morning and afternoon).
Eugene

Lane County Fair
Wednesday, July 20, 2022 at 11:00 am
Lane County Fair JULY 20 - 24, 2022 11:00am - 11:00pm
Lane Events Center 796 W 13th Ave, Eugene, OR 97402

Coos County Fair& Rodeo
Tuesday, July 26, 2022 at 8:00 am
Coos County Fair and Rodeo July 26 - 30, 2022
Coos County Fairgrounds 770 4th St, Myrtle Point, OR 97458

Malheur County Fair
Tuesday, August 2, 2022 at 10:00 am
Malheur County Fair August 2-6th
Desert Sage Events Center 795 N.W. Ninth St. Ontario, OR 97914

Union County Fair
Wednesday, August 3, 2022 at 10:00 am
Union County Fair August 3-6th 2022
3604 N 2nd St, La Grande, OR 97850

Yamhill County Fair & Rodeo
Wednesday, August 3, 2022 at 7:11 pm
Fair and Rodeo August 3-6, 7 am - 11 pm. Wed. Nitty Gritty Dirt Band; Thur. Jo Dee Messina; Fri. Shenandoah; Sat. Night Ranger Kids rides Adults $12 Kids $6 Exhibits; Demolition Derby Saturday 168th Annual; Oregon's oldest Fair
Yamhill County Fairgrounds

Baker County Fair
Sunday, August 7, 2022 at 10:00 am
Baker County Fair August 7 - August 13
Baker County Fairgrounds 2600 East Street Baker City, OR 97814

Umatilla County Fair
Wednesday, August 10, 2022 at 10:00 am
Umatilla County Fair Aug. 10th-13th, 2022
1705 E. Airport Rd. PO Box 94 Hermiston, OR 97838

CLACKAMAS COUNTY FAIR & RODEO
Tuesday, August 16, 2022 at 10:00 am
CLACKAMAS COUNTY FAIR & RODEO August 16-20, 2022 10am - 10pm
Clackamas County Events Center 694 NE 4th Ave. Canby, OR 97013

Oregon State Fair
Friday, August 26, 2022 at 10:00 am
Which part of the Oregon State Fair are you most excited for? We'll keep adding to the fun all summer long!
Salem, Or

Oregon General Election
Tuesday, November 8, 2022 at 8:00 pm
Statewide
View All Calendar Events
Directs Districts to Focus on Equity and Accessibility
S
ecretary of State Shemia Fagan announced the adoption of new mass transit maps today, completing the transit district redistricting process that occurs after each new census.
"Transit boards give the public a voice in how buses, trains and other transportation services operate in their communities," said Secretary Fagan. "The transit redistricting process takes place only once every 10 years and requires a great deal of cooperation. I want to thank Oregon's three mass transit districts for their partnership in this process, particularly their work to meet the public engagement requirements and diversity, equity, and inclusion values required by my office."
New districts maps are available on the Secretary of State's website.
ORS 267.090
​  requires the Secretary of State to establish the process for creating and approving revised Mass Transit Redistricting Maps. These maps are redrawn every 10 years following the census. There are currently three Mass Transit Districts in Oregon: TriMet, Cherriots, and Lane Transit District. Members of the districts are appointed by the Governor and confirmed by the Senate. 
In order to comply with
ORS 267.090
, the Secretary of State adopted 
165-008-0150
Mass Transit District Reapportionment Process. This rule outlines the process mass transit districts must use for drawing new districts following the census. 
--Staff Reports
| | |
| --- | --- |
| Post Date: 2022-06-28 17:45:18 | Last Update: 2022-06-28 18:09:28 |
Bear season opens August 1 statewide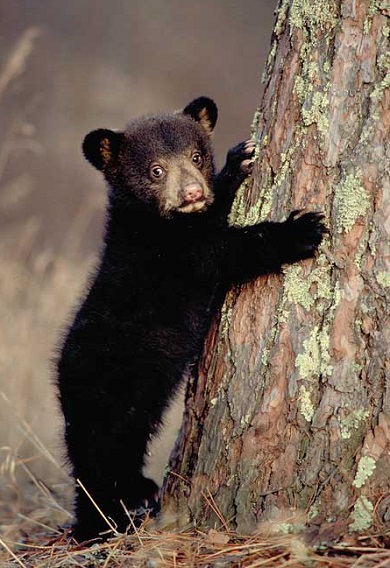 A late salmonberry crop means hungry black bears are a problem for many of Oregon's coastal communities.
Salmonberries are typically ripe in May but the extended cool, wet spring on the Oregon coast slowed or disrupted that process. In many areas, the berries still have not ripened, and in some areas the pollination seems to have failed resulting in few berries available. Thimbleberries are behind schedule on the north coast although if forecasted clear weather occurs there may be hope for the upcoming huckleberry and blackberry crops.
Hungry bears, determined to eat are digging into residences' garbage, bird feeders, BBQ grills, pet food, chicken and livestock feed and in some instances, killing livestock. Bears attracted to humans for food can become a safety concern when they attempt to break into homes or approach people.
ODFW wildlife biologists coastwide have their hands full with bear complaints.
They say the best remedy is prevention and urge coastal residents to secure food, garbage, and recycling.
Help keep bears wild by following these BearWise tips:
Never feed or approach bears
Secure food, garbage and recycling
Remove bird feeders when bears are active
Never leave pet food outdoors
Clean and store grills
Alert neighbors to bear activity
Use bearproof garbage cans if they are available from local waste management or keep garbage and recycling secure until collection day. Electric fencing is also an effective deterrent.
A bear habituated to human foods and other attractants may become extremely aggressive defending those food sources and pose a threat to human safety. When prevention measures fail to deter these bears, they are humanely euthanized, and the meat donated to charities.
A D V E R T I S E M E N T

A D V E R T I S E M E N T
Securing attractants around your property is vital to keeping Oregon's bears safe and where they belong—in the wild.
Those who would like to help can purchase black bear tags at sporting goods stores. Bear season opens August 1 statewide.
--Staff Reports
| | |
| --- | --- |
| Post Date: 2022-06-28 17:27:40 | Last Update: 2022-06-28 17:45:18 |
Portland Police Bureau is asking for assistance
O
n Sunday, June 26, 2022, at 8:12p.m., Central Precinct officers
responded
to a group of people marching through Southeast Portland, near the areas of Southeast Belmont Street and Southeast Hawthorne Street. The march was a splinter group of a larger, mostly peaceful "demonstration" which took place within Laurelhurst Park.
Officers were made aware of vandalism by this group of marchers to local businesses in the area. When officers responded, the crowd began throwing projectiles at officers, including commercial-grade fireworks, paint balloons and large rocks. Officers were able to recover a commercial-grade firework which did not seem to successfully detonate along the march route.
At one point during the event, Central Precinct officers attempted a traffic stop on a vehicle which had been observed to be involved in the march, impeding traffic along major roads.
During the traffic stop, a group rushed toward officers, throwing fireworks and rocks at them and their vehicles. One rock made contact with a patrol vehicle, shattering the windshield.
Based on the limited number of officers available citywide and the fact that police response to emergency calls for service was being significantly impacted, officers left the area and continued to monitor the situation.
A D V E R T I S E M E N T

A D V E R T I S E M E N T
PPB says that individuals who engage in violent activity or property destruction will be investigated and are subject to arrest and prosecution.
Arrests do not always happen. PPB will continue to conduct follow-up investigations, supposedly make arrests, and forward cases to the Multnomah County District Attorney for prosecution.
The Portland Police Bureau is asking businesses and community members who have surveillance cameras to review footage to see if they captured any evidence that may assist with the investigations. If anyone has useful footage, they're asked to
e-mail PPB
and reference case number 22-170640.
--Ben Fisher
| | |
| --- | --- |
| Post Date: 2022-06-27 20:15:59 | Last Update: 2022-06-27 20:26:38 |
PPB did not have resources to intervene
A
destructive group of leftist "protesters"
caused damage to numerous businesses
during a march through the Hollywood District in Portland, Oregon. On Saturday, June 25, 2022 at about 10:00p.m., a group of over 60 people marched out of Grant Park, Northeast 33rd Avenue and U.S. Grant Place. Participants, most dressed in all black, began breaking windows and scrawling graffiti.
Officers were monitoring the crowd, but did not have resources to intervene. At the time of this event, there was an injury shooting and a stabbing in East Precinct, and a felony assault in Central Precinct. Additionally, a community festival in North Precinct was underway, an impromptu "dance party" drew approximately 1000 people to Irving Park, and they held a march and blocked traffic. There were also calls about speed racers doing stunts in various parts of Portland.
The group supposedly left the area by 10:45p.m. Since then Portland Police Bureau (PPB) officers have been taking reports of the damage. They have confirmed that several banks and coffee shops had broken windows.
A van belonging to Portland Public Schools was damaged, broken windows and tagged with paint.
A D V E R T I S E M E N T
A D V E R T I S E M E N T
A pregnancy resource center was also vandalized.
PPB says that officers are working to contact affected business owners and assist with arrangements to secure the buildings. Efforts are already underway to get graffiti removed.
Individuals who engage in violent activity or property destruction will be investigated and are subject to arrest and prosecution. PPB says that does not always happen in the moment. PPB says they will continue to conduct follow-up investigations, make arrests, and forward cases to the Multnomah County District Attorney for prosecution if DA Mike Schmidt will do so. Schmidt has neglected to prosecute many such cases. PPB says that just because arrests are not made at the scene does not mean that people are not being charged with crimes later.
The Portland Police Bureau is asking businesses and community members who have surveillance cameras to review footage to see if they captured any evidence that may assist with the investigations. The bulk of the damage took place between 10:06p.m. and 10:40p.m. If anyone has useful footage, they're asked to e-mail them to the police. crimetips@portlandoregon.gov and reference case number 22-169901.
--Ben Fisher
| | |
| --- | --- |
| Post Date: 2022-06-26 09:04:34 | Last Update: 2022-06-26 09:43:04 |
Legislators release fury over abortion roadblocks
A
nticipating the overturn of Roe v. Wade, in May Oregon House Majority Leader Julie Fahey (D-West Eugene) and Representative Andrea Valderrama (D-East Portland) met with White House officials and state legislators from California, Washington, Illinois, Maryland, New York and Connecticut to discuss preparations and legislation to protect and expand abortion access.
Now their worst fears are materializing as some states across the country are proposing to ban abortion. Democrat legislators were falling all over themselves rushing to issue statements. Without exception, they all expressed an outrage at this decision to put the power in states to save innocent lives.
Representative Fahey stated: "We are prepared for this moment in Oregon because for the last decade, Oregonians have elected Democratic majorities to our Legislature. During my first term in 2017, I was proud to chief sponsor the Reproductive Health Equity Act (RHEA), one of the strongest abortion access laws in the country. RHEA codified the right to an abortion in state law and made the full range of reproductive health care services more affordable and accessible for all Oregonians. And this year we've taken even more action to close existing gaps, expand provider capacity and support for patients traveling to the state for care."
House Speaker Dan Rayfield offered his conflicting statement after voting to mandate vaccinations. "This decision takes away the ability of Americans to control their own bodies and lives, and turns that power over to politicians. All individuals should have the right to make the most personal and private decisions that affect their lives, their health, and their families."
Senate Majority Leader Rob Wagner (D-Lake Oswego) stated that "Pro-Choice states like Oregon are now the last line of defense to protect abortion and reproductive health care rights. It's more important than ever to elect leaders that will protect abortion and reproductive health care. Our Democratic majority is the dividing line."
Senator Akasha Lawrence Spence (D-Portland) said "The impact of overturning Roe will be felt largely by Black, Indigenous, and Latinx people, youth of color under 25, disabled people, immigrants, people living with low incomes, and people in rural areas— communities who have long faced barriers to abortion access due to systemic barriers and discrimination."
A D V E R T I S E M E N T

A D V E R T I S E M E N T
As part of a statement for the BIPOC Caucus (Legislative Black, Indigenous, People of Color), Co-Vice Chair Representative Andrea Valderrama (D-Portland) said, "With over 530 abortion restrictions introduced in states this year, fighting to make abortion care accessible to our most directly impacted pregnant people in Oregon and in neighboring states with active bans is a critical step towards dismantling systems of white supremacy and patriarchy."
Representative Travis Nelson (D-Portland) declared that "At a time when the Black maternal mortality rate is nearly three times higher than the general population, the conservative majority of the Supreme Court is placing their extreme agenda over the lives of communities who already face systemic barriers to critical and essential care."
Senate President Pro Tempore James Manning (D-Eugene) must have forgot his push for people to vaccinate when he stated, "Abortion bans disproportionately harm Black, Latino, Indigenous, and other people of color. We must continue to develop Oregon's reproductive health care infrastructure and build on Oregon's legacy of abortion access to ensure every Oregonian controls their body and their future."
Senator Kayse Jama (D-Portland) stated, "Not only does this action set our nation back almost 50 years, from abortion to voting rights to gun control to the criminal justice system, this far-right Court has made it increasingly clear that the rights once thought fundamental to our Democracy are merely an illusory set of freedoms that can be removed by the stroke of a pen."
Senator Deb Patterson (D-Salem), Chair of the Senate Committee on Health Care said, "I remember how terrifying it was for women to seek abortions before Roe v. Wade. We cannot go back."
D
emocrat governor candidate, Tina Kotek, also conflicted her actions in the legislature supporting mandatory vaccines by her statement, "Our right to control our own bodies and futures has been gutted. I'm furious. I'm deeply concerned for women around the country."
Unaffilated candidate Betsy Johnson stated, "I am pro-choice. This is a bedrock issue for me, and frankly, for Oregon. A fundamental right."
Republican governor candidate Christine Drazan then pointed out that "Despite the U.S. Supreme Court's decision, Oregon will continue to have among the most extreme abortion laws in the country and around the world. As governor, I will stand up for life by vetoing legislation designed to push Oregon further outside the mainstream."
--Donna Bleiler
| | |
| --- | --- |
| Post Date: 2022-06-26 06:43:34 | Last Update: 2022-06-25 17:19:47 |
"Revamping how we respond to safety"
M
ultnomah County District Attorney Mike Schmidt has announced the Multnomah County Commission
approved funding for a new pilot program
comprised of two attorneys, a victim advocate, and a legal assistant in the 2023 fiscal year.
Multnomah County says that the proposal, called the Multnomah County District Attorney's Office Access Attorney Program (MAAP), is a values-driven program centering equity, safety, and accountability through local partnerships and on-the-ground community engagement. They say that it seeks to address two key issues: public safety and community trust.
"Revamping how we respond to safety by moving away from a punishment paradigm to care-based supports for individual and community health is my vision of community safety. This proposal can be one tool to help support that shift. And as a local policy maker, I will work in collaboration with community partners to ensure that these types of advancements don't repeat and maintain historic and current harms from the legal system," Multnomah County Commissioner Susheela Jayapal stated.
Instead of operating out of police precincts like other neighborhood prosecution programs, MAAP attorneys will co-locate with community-based organizations.
The MAAP pilot will target two key regions in Multnomah County.
Multnomah County states that the ability to co-locate will hinge upon agreements between participating organizations and the DAs office. They say they want to ensure adequate equity and cultural competency training for attorneys prior to setting foot in a community space along with shared values, goals, and performance metrics.
A D V E R T I S E M E N T

A D V E R T I S E M E N T
"MAAP will take attorneys out of the courthouse and put them into the community to help address local safety issues driven by local priorities, incorporating non-carceral solutions such as diversion programs, treatment, and restorative justice where possible, while pursuing accountability for high volume systems users. Putting our prosecutors out in the field also means reducing barriers to the system which often discourages disenfranchised communities from reporting crime in the first place." DA Mike Schmidt stated.
"Community prosecutors get to know neighborhood residents. They attend community meetings, give presentations at schools and civic group meetings, encourage involvement and—most importantly—listen to what the community needs and then work collaboratively to find solutions." Congressman Earl Blumenauer, representing Oregon's 3rd congressional district stated.
MAAP attorneys would be tasked with attending and hosting community events, canvassing neighbors and businesses, and managing caseloads specific to the discrete area they serve.
T
hese attorneys would also "work to lower barriers to success for justice-involved individuals" by delivering access to expungement, fine, and fee reduction to the communities most impacted.
MAAP is an expansion of the existing Strategic Prosecution and Services Unit within the DAs office, which focuses on "high volume systems users" for whom traditional criminal interventions repeatedly fail and who might benefit from a continuum of services and treatment to change their behavior and become contributing members of society.
"We need to completely reimagine how to keep our communities safe. Legal system partners inside communities that don't rely on hyper-criminalization and instead lead with community engagement and supports to resolve legal system impacts can help fuel that connection. We welcome these types of efforts and will ensure that they make our communities truly safe and healthy," Unite Oregon's Executive Director Khanh Le stated.
--Ben Fisher
| | |
| --- | --- |
| Post Date: 2022-06-26 06:01:06 | Last Update: 2022-06-25 16:19:11 |
An attack on public education
T
he biggest question facing parents this summer is not whether or not to homeschool, but how to make it happen. It has taken Democrat leadership sixteen years to establish a curriculum around pornography that is causing extreme dislike. It started with the passing of the 2007 Oregon Equality Act making it illegal to discriminate based specifically on the term "sexual orientation."
Also in 2007,
HB 2843
was passed making it a misdemeanor to lure a minor with sexually explicit material to address crimes of pornography predictors. The bill included an "affirmative defense" when the sexually explicit material was furnished, or the viewing was permitted, solely for the purpose of sex education, art education or psychological treatment and was furnished or permitted by the child′s parent or legal guardian, by an educator or treatment provider or by another person acting on behalf of the parent, legal guardian, educator or treatment provider. Little did they know how this would be used in 2022.
Two years later, in 2009, Oregon passed the Human Sexuality Education Law (ORS 336.455), which requires that each school district provide age-appropriate human sexuality education courses in all public elementary and secondary schools. This law also states that information is to be medically accurate, promote abstinence and mutually monogamous relationships and encourage family communication and involvement to help students learn to make responsible decisions.
This later became a step toward student autonomy preventing parent access and the right to know.
HB 4077
(ORS 339.366) was passed in 2012 as the Healthy Teens Relationships Act mandating each school district adopt a policy addressing teen dating violence.
Building on that law, in 2015,
SB 856
, the Child Sex Abuse Prevention (Erin's) Law passed, which requires school districts to adopt a child sexual abuse prevention instructional program to help students, teachers and parents in recognizing child abuse (OAR 581-022-1440). These two laws were later used in developing the Comprehensive Sexual Education Act to require recognition of a child's sexuality of choice as affirmation of their identity.
In 2017,
HB 2845
passed on party lines that directed the State Board of Education to adopt ethnic studies standards into existing social studies standards for K-12 with the intent of teaching more robust historical narratives that includes the histories, contributions, and perspectives of traditionally marginalized communities.
The passage of HB 2845 opened the door in 2019 to what Colt Gill, Deputy Superintendent of Public Instruction, called the next step.
HB 2023
, carried by Senator Sara Gelser Blouin (D-Corvallis/Albany), directed the State Board of Education to ensure that content standards for history, geography, economics, and civics include instruction on the histories, contributions, and perspectives of individuals who are Native American; of African, Asian, Pacific Island, Chicano, Latino or Middle Eastern descent; women; immigrants or refugees; lesbian, gay, bisexual, or transgender; or have disabilities by school year 2024, but allows instruction prior to the required date. The focus of discussion was on bullying and feeling unsafe of minorities, growing diversity and the equity lens. "Traditionally marginalized communities" took on a new definition mandating classroom instruction on homosexuals, lesbians and transgenders throughout all school subjects that is instigating a pushback.
HB 2023 passed despite testimony from Dr. Bruce Gilley, President of Oregon Association of Scholars warning against politicizing and contributing to the decay of public education. John Oakley Beahrs, retired psychiatry professor stated HB 2023 mandated coercive indoctrination into identity politics under the false guise of liberal education. It "replaces actual history with indoctrination that grossly alters it, and coercively mandates instructing in but one viewpoint – one that's favored in today's Oregon, but neither universal nor necessarily in the public interest. In other words, LGBTQ figures are featured because of their sexual preference and gender identity, not their relation to the subject being taught. Because the subject matter is part of every subject, the law implies parents cannot opt their children out."
A
turn of events in 2021,
HB 3041
separated the definitions of gender identity and sexual orientation, and adds "gender identity" to all laws referencing sexual orientation amending the 2007 Oregon Equality Act making it illegal to discriminate based on gender identity along with sexual orientation. The bill didn't get attention outside of LGBTQ activists claiming the law needed clarification to also give gender identity the same protections against discrimination.
Senator Sara Gelser Blouin (D- Corvallis/Albany) defended that bill, "The only thing that this bill does is eliminate an ambiguity and recognize how far we've come in terms of really recognizing the importance of identifying gender identity." It gave way to a sensitivity of being called by a preferred pronoun. Courts have ruled against such requirements.
The stage was set when the State Board of Education in 2016, approved the
Comprehensive Sex Education (CSE)
creating standards by combining the Human Sexuality Education Law (2009), the Healthy Teen Relationship Act (2012), the Child Sexual Abuse Prevention Law (2015), and taking advantage of other laws. It requires replacing the model of abstinence-only education, failing to recognize a belief system forcing an opt-out method as the only option. However, in order to graduate, the student is still expected to know sexual education. The Board claims "the standards do not promote sexuality or impose a set of values, but they do admit they empower students to recognize, communicate, and advocate for their own health and boundaries."
A D V E R T I S E M E N T
A D V E R T I S E M E N T
Whether we are at this point by design or ignorance, parents are protesting over the position their elected representatives have put them in.
Conrad Woodall, a forensic psychologist takes the position that adults in schools may be taking advantage of vulnerable minors by teaching them pornography. He points out that the instructions in the classroom are identical to molesters pre-grooming, taking away the innocence of the child.
Woodall says he has statistical evidence that teachers and coaches are molesting students, stating that one molestation case that involved 73 student victims. There seem to be cases in which law enforcement may not prosecute them, so they just move to another school.
Kristin Stevens from Oregon City was recently on Fox News talking about finding 187 pornography books in school libraries. They range from teaching how to masturbate to performing gay sex acts. Some have been banned in other states. She did a FOIA request on who put the books in the library and who paid for them. The response was, "no record."
The Education Action Committee in Tualatin says the truth about Comprehensive Sex Education is a secret. Parents aren't permitted to see what their children are seeing in school without their knowledge. They'd be surprised that 10-year-olds can check out books such as one titled "Perfectly Normal" that illustrates group masturbation.
Suzanne Gallagher, Parents' Rights in Education, confirmed a parent's experience that in Oregon, if you object to a school talking to your child about their sexual identity, the school can report you to child services and they will remove your child from your home because you aren't affirming their identity. If you remove them from school, they will still report you. The only recourse is to kidnap your child and flee the state.
Young students seem to be traumatized when told they can change their sex.
W
here are public schools getting off track?
Oregon schools are required to teach sexual identity education and provides counseling over confusion.
Curriculum must include sexual identity in all subjects.


Instruction and counseling promotes the child's identity choice and may provide hormone blockers without parents' knowledge.


Curriculum must recognize different sexual orientations, gender identities and gender expression going far beyond tolerance.


Parents or guardians may remove their children from sex education instruction, but opt-out is impossible because it's the culture and integrated into every subject and graduation requirements.


Oregon law requires sex education to be medically accurate crossing the line into pedophilia.


Pedophilia is illegal, but they stand behind laws passed that gives schools an obscenity exception.


Instructing kids that they have a right to sexual pleasure that only they can decide.


Instruction includes words, behaviors and illustrations that parents are unaware.


Schools allow teachers to sponsor Gay-Straight Alliance (GSA) clubs using meetings to force school administration to promote a LGBTQ agenda.
American Government was established to be neutral, but Oregon's education system is anything but neutral or fact based. School board elections are in May 2023.
--Donna Bleiler
| | |
| --- | --- |
| Post Date: 2022-06-25 12:55:32 | Last Update: 2022-06-25 13:50:16 |
Non-emergencies were placed on hold or not responded to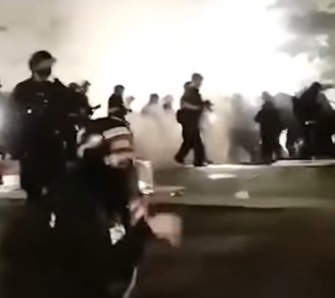 O
n June 24, Eugene Police began receiving reports of a group publicizing on social media for people to come to a "Night of Rage" in the wake of an opinion by the Supreme Court of the United States, Dobbs v. Jackson (related to Roe v. Wade). The group's stated meeting point was Dove Medical Center, 487 E. 11th Avenue, for around 10 p.m..
Due to the potential for property damage toward a business located in Eugene, as well as the general safety and security of the other businesses and residents downtown, Eugene Police monitored the situation.
Around 9:21 p.m. people began arrived to the area wearing all black clothing with masks and hoods. Many also had backpacks that appeared to contain unknown objects. The crowd started growing and moved toward the medical building. Eugene Police's Mobile Response Team arrived in the area to block the building using its vehicles and officers to surround the building.
The crowd continued to grow and began blocking E. 11th Avenue by standing in the roadway. Some people were observed picking up rocks and several began putting on gas masks. One female had a chemical pump sprayer and she was pumping it up. Additional EPD Patrol resources were then called in.
An officer used a public address system to admonish the group of more than 75 people that they were committing disorderly conduct and were subject to arrest. This had no effect on the crowd and they advanced closer to officers.
Unknown people in the crowd threw smoke bombs at officers along with several filled water bottles. EPD's Crisis Negotiation Team eventually used their sound truck, which has an LRAD system on their truck, to provide louder volumes to the admonishments so those could be hear over the crowd noise.
Those who remained in the roadway were subject to arrest. The crowd did not comply.
A D V E R T I S E M E N T

A D V E R T I S E M E N T
After the first arrest, the crowd became extremely loud and verbally hostile toward the officers and tried to get through the line.
At this point, EPD called in additional resources including Springfield Police Department and Department of Homeland Security.
T
he incident forced EPD's operations to go into what is termed 'priority calls,' where much of the rest of the community's individual calls for service, if they are not immediate life-safety emergencies, to be placed on hold or not responded to. Springfield Police provided mutual aid for priority one calls. At one point, the crowd moved to the roadway at Ferry Street Bridge, which is an essential route for medical and fire personnel to local hospitals. Blocking it creates a dangerous life and safety issue for all residents and visitors to Eugene. Eugene Police provided more admonishments and arrests were made, with people fighting with officers and not complying with lawful orders, leading to inert pepperballs (pepper balls with no chemical munitions) being deployed in a few cases at people's feet and legs. At that point the crowd size decreased.
Some officers suffered minor injuries during the event, which lasted about five hours.
Arrestsinclude:
Destiny Aaliyah Woolman, age 20, of Eugene, Harassment


Mikayla D'Ann Alexander, age 22, of Roseburg - Disorderly Conduct


Brandon Emmanual Caletz, age 24, of Eugene - Disorderly Conduct


Rhiannon Elizabeth Clayton, age 19, of Eugene - Disorderly Conduct


Rachel Jean Tillman, age 29, of Eugene - Disorderly Conduct


Kira Anne Elliott, age 20, of Eugene- Disorderly Conduct


Hayden Martin Williams, age 19, of Eugene - Disorderly Conduct


Alex Kendahl Woodward Franz, age 18, no address listed - Disorderly Conduct


Elijah Gabriel Comer, age 20, no address listed - Disorderly Conduct


Orion Timothy Deschamps, age 20, of Eugene - Disorderly Conduct, Escape in the Third Degree, Resisting Arrest
The incident is referred to by EPD as Case 22-09584.
--Ben Fisher
| | |
| --- | --- |
| Post Date: 2022-06-25 11:01:46 | Last Update: 2022-06-25 11:28:50 |
Oregon already does not have any major restrictions
T
he West Coast States have once again united in a dogma that abortion is reproductive freedom. In response to the U.S. Supreme Court's finalizing their decision to overturn Roe v. Wade, governors of California, Oregon and Washington issued a
Multi-State Commitment
to defend access to reproductive health care, including abortion and contraceptives, and committed to protecting patients and doctors against efforts by other states to enforce their abortion bans in our states.
Governor Kate Brown commented, "Abortion is health care, and no matter who you are or where you come from, Oregon doesn't turn away anyone seeking health care. Period. Let me be clear: You cannot ban abortion, you can only ban safe abortions — and this disgraceful Supreme Court decision will undoubtedly put many people's lives at risk, in addition to stripping away a constitutional right that disproportionately affects women and has been settled law for most of our lifetimes." She goes on to claim "the fight is not over."
Oregon House Democrats want to make sure Oregonians know there are strong pro-choice leaders in the Legislature and the Oregon Governor's office. They are now touting the strongest abortion access laws in the country and have issued a statement titled
Fact Sheet: Actions to expand abortion access in Oregon
.
The first mentioned fact is that Oregon does not have any of the major types of abortion restrictions—such as waiting periods, mandated parental involvement or limitations on publicly funded abortions—often found in other states.
That's right parents, your daughter can obtain an abortion and your medical insurance could pay for it without your knowledge.
Now that the Supreme Court overturned Roe v Wade, they want Oregonians to know they are committed to further expand access to cover a potential 234% increase in people traveling to the state. A jump from the 9.5% that OHA reports.
What does that mean for Oregon taxpayers? In 2022, Oregon Democrats establish the Reproductive Health Equity Fund, a $15 million bill to expand provider network capacity and address urgent patient care for abortion and practical needs, like travel and lodging, in preparation for an increase of people seeking abortions.
Planned Parenthood promoted the Reproductive Health Equity Fund and has leased medical office space in Ontario, Oregon, on the border of Idaho, to capitalize on Idaho passing a restriction on abortions.
A D V E R T I S E M E N T

A D V E R T I S E M E N T
The number of abortions reported in Oregon in 2020 and 2021 were the lowest of any years that OHA has tracked.
The
abortion rate
has been declining for decades. In the early 1990s they were at 24,000 and by 2011, they dropped to an estimated 14,000 induced abortions performed each year.
N
ow, the annual number is less than half of that. Preliminary data from 2021 shows about 6,577 abortions were carried out last year.
But with the
predicted increase
from outside the state, mostly from Idaho, the annual rate will again more than double at around 15,400.
The new movement in Portland,
Stop Having Kids
, failed to read the CDC report which details that both births and abortions decreased during the coronavirus pandemic. The abortion rate is certainly more than a religious concern. The birth rate to have a sustainable population is 2.1 per woman. In the U.S. that has dropped to 1.6, the lowest rate on record.
--Donna Bleiler
| | |
| --- | --- |
| Post Date: 2022-06-24 16:11:26 | Last Update: 2022-06-24 17:03:57 |
Members will review proposed land management projects and funding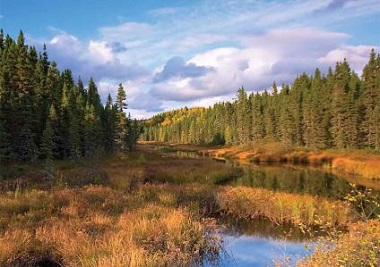 T
he Deschutes and Ochoco National Forests and Crooked River National Grassland are
seeking nominees
to fill vacancies on the 15-member Deschutes-Ochoco Resource Advisory Committee (RAC).
RACs are chartered under the Secure Rural Schools & Community Self Determination Act, which was recently extended until 2023. This extension authorizes "Title II" payments for protection, restoration and enhancement of fish and wildlife habitat, and other natural resource objectives on Federal land and adjacent non-Federal lands.
The Forest Service seeks committee members committed to collaboratively working with other interests for the benefit of National Forest System lands. RAC members review proposed projects on or adjacent to national forest lands in Deschutes, Crook, Jefferson, Klamath, Grant, Wheeler and Harney Counties. The RAC then makes recommendations to the Forest Service on which projects should be funded.
Committee members are nominated by the Deschutes and Ochoco National Forests and Crooked River National Grassland and are approved by the Secretary of Agriculture. Members serve a four-year term without compensation, with a time commitment of one or two one-day meetings per year, and travel expenses may be reimbursed.
The makeup of the advisory committee is diverse, with representation from industry, environmental groups, elected officials, forest-user groups, and the public at large.
The Act encourages the representation of minorities, women, and people with disabilities. Members must reside within the state in which the RAC is located, and, preferably, within the RAC boundary. The committee consists of 15 members and each member is assigned to one of three categories:
Category A represents organized labor, developed outdoor recreation, off-highway vehicle use, commercial recreation activities, energy development interests, the commercial timber industry, and Federal grazing or other land use permits.
Category B represents nationally recognized environmental organizations, regionally or locally recognized environmental organizations, dispersed recreational activities, archaeological and historical interests.
Category C represents state, county, or local elected offices, American Indian tribes, school officials or teachers, and the affected public-at-large.
A D V E R T I S E M E N T

A D V E R T I S E M E N T
T
o be considered for nomination, interested participants should submit the required
AD-755 application form
, available on the Deschutes National Forest's
website
. Letters of support may be added to the application package but are not required. Nominees will be evaluated based on their education, training and experience working within the interest area they represent.
Consideration is also made for their knowledge of the geographic area covered by the RAC, demonstrated commitment to collaborative resource decision-making, and contribution to the balance and diversity of the RAC. Applications are accepted year-round, but to be considered for placement in the next year, applications are requested by September 1, 2022.
For more information you can visit the Deschutes National Forest's
website
or
email the Deschutes National Forest's Partnership Program Manager, Alex Enn
.
--Ben Fisher
| | |
| --- | --- |
| Post Date: 2022-06-23 15:02:22 | Last Update: 2022-06-23 15:21:07 |
Who wants to drive bus in Portland?
T
riMet is
now adjusting service
on 10 bus lines this fall as they reduce service levels based on available workforce. This comes amid the largest operator shortage in their agency's history. Most of the affected lines currently see low ridership anyways.
TriMet is now saying that they took an approach with an eye on preserving service in areas with high concentrations of people with low-incomes and communities of color.
This additional reduced service will take affect starting on September 18, 2022. TriMet hopes to begin adding back the service hours in 2023 if they can get the operator ranks to increase.
"We would much rather be expanding our transit service. But by reducing our service levels, we increase our schedule reliability so riders experience fewer canceled or late buses," said TriMet General Manager Sam Desue, Jr. "While rebounding from this historic operator shortage will take some time, TriMet is committed to hiring scores of new operators to meet the needs of our community."
Beginning with the fall service change in September, TriMet will shift, reduce or cancel some service, with a focus on low ridership lines and times.
Cancel two bus lines: 50-Cedar Mill and 92-South Beaverton Express


Reduce service hours on three low-ridership bus lines to only run buses during peak travel time for high school students: 1-Vermont, 18-Hillside and 26-Thurman/NW 18th


Weekend service will be canceled on 26-Thurman/NW 82nd Ave


Cancel extra weekday rush-hour trips on three bus lines as peak ridership trends have changed: 8-Jackson Park/NE 15th, 9-Powell Boulevard and 72-Killingsworth/82nd Ave


Cancel extra trips added during the pandemic for physical distancing on one bus line: 81-Kane/257th


Reduce frequency on one low-ridership bus line to hourly service: 82-South Gresham
TriMet will also be making some slight adjustments with the TriMet FX (Frequent Express) bus service launching on Sept. 18. The new service along Division Street will supposedly give riders a faster and more convenient way to travel between Gresham and Downtown Portland.
A D V E R T I S E M E N T

A D V E R T I S E M E N T
Buses on the FX 2-Division line will run every 12 minutes for the majority of the day with only a couple of buses added during commuting hours. The Line 2 is being replaced by the FX 2-Division and the Line 10-Harold St route will still change.
TriMet says they will not be able to add buses during the weekdays as they had once planned.
TriMet released the following statement:
"The trickle-down effects of our operator shortage can cause frustration despite our best efforts. In short: it's been a challenge to hire and train enough operators to replace those lost to retirement and attrition. And we're not alone. Because our operator shortage is part of a larger trend affecting transit agencies and industries nationwide, we've taken unprecedented actions to recruit and retain the talented workforce on which our riders rely. We've bumped up the starting pay to $25.24, boosted our hiring bonus to $7,500 and begun looking outside state lines to bring in new operators. When we do grow our operator ranks and start adding back service, we want to make sure we are serving the needs of our community. With the COVID-19 pandemic changing the way people travel, TriMet has launched Forward Together, a comprehensive service analysis and community engagement effort to determine a better bus system."
--Bruce Armstrong
| | |
| --- | --- |
| Post Date: 2022-06-22 12:23:58 | Last Update: 2022-06-22 15:50:33 |
Provider reimbursements to increase with new law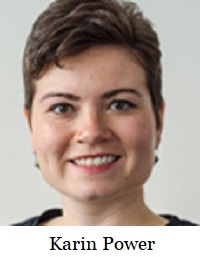 C
hild care reimbursement
rates are increasing
for providers caring for children of families who receive support with child care expenses through the Oregon Department of Human Services (ODHS).
ODHS pays child care providers for child care provided to families receiving child care assistance through the Employment Related Day Care (ERDC) and the Temporary Assistance for Needy Families (TANF) programs.
The new child care reimbursement rates are effective June 1, 2022 and increasing due to the passage of
House Bill 4005
of the 2022 Oregon State Legislative Session.
HB 4005 was passed at the request of Representative Karin Power, a Democrat from Portland. It passed through the super-majority Democrat legislature in Oregon by declaration of an emergency.
Representative Power has since said that she will not run again for her position at the state legislature, citing too low of pay.
The average monthly reimbursement rates for full-time care are increasing by:
18% for family, friend and neighbor care
Between 6 and 20% for child care centers
Between 11 and 25% for licensed home-based care
"For many families the cost of child care can be a barrier to meeting their goals and entering and staying in the workforce," said Claire Seguin, deputy director of the ODHS Self-Sufficiency Programs. "These reimbursement rate increases will ensure families have equal access to quality child care."
A D V E R T I S E M E N T

A D V E R T I S E M E N T
"As our child care system continues to struggle with staffing shortages and lack of child care supply, this is an important first step to ensure our child care providers are paid a fair wage," said Oregon Early Learning System Director Alyssa Chatterjee. "I appreciate the Legislature's investment in our system."
Actual child care reimbursement rates vary depending on provider type, child age and what community the provider is in.
A complete list of reimbursement rates can be found
online
.
ERDC helps eligible families pay for work-related child care expenses, including registration and enrollment fees. ERDC is a subsidy program, which means some families, depending on their income, may be required to pay a copay.
--Bruce Armstrong
| | |
| --- | --- |
| Post Date: 2022-06-21 11:47:11 | Last Update: 2022-06-21 20:20:09 |
Read More Articles