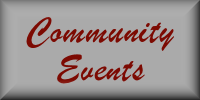 Post an Event

We Are Stronger Together
Monday, March 27, 2023 at 10:00 am
Oregon's Natural Resources & Industries (ONRI) is sponsoring the rally to meet legislators and influencers to bring light on legislation affecting natural resource industries, their families, and their communities. https://onri.us/events
Rally at the State Capitol, Salem.

Oregon Republican Party Freedom Banquet
Tuesday, March 28, 2023 at 6:00 pm
Hosted by ORP Chairman Justin Hwang
Keynote Speaker NRA First VP Willes K. Lee
Special Musical Guest, Nashville's Stokes Nielson
Tickets: Dinner $75 - VIP Tickets $100
Call 503-931-1756 for table sponsorship info.
Ticket Sales end on March 23, 2023
Click for tickets
Embassy Suites Portland Airport

Ways and Means Hearing
Saturday, April 8, 2023 at 10:00 am
Public hearings on the budget. Members of the public will have the opportunity to testify at each of the hearings regarding their perspectives and priorities around the state budget. To testify, members of the public will be able to access sign up links on the Ways and Means Committee's webpage on OLIS.oregonlegislature.gov
Portland Community College - PAC Auditorium, Sylvania Campus 12000 SW 49th Ave, Portland, OR 97219

Ways and Means Hearing
Friday, April 14, 2023 at 5:00 pm
Public hearings on the budget. Members of the public will have the opportunity to testify at each of the hearings regarding their perspectives and priorities around the state budget. To testify, members of the public will be able to access sign up links on the Ways and Means Committee's webpage on OLIS.oregonlegislature.gov
Newport Performing Arts Center 777 W Olive St, Newport, OR 97365

Active Shooter Response Training
Friday, April 14, 2023 at 6:00 pm
This training is for Teachers, Students, Parents, Pastors, business owners, workshop will be held at TNT Martial Arts on Friday April 14, 2023 from 6pm-9pm. $10 The address to the school is 1982 NE 25th Ave. Suite 15. Hillsboro, Oregon 97124. Normal day clothes. We will be covering many topics in the seminar, including lockdown vs escape strategy, counter assault, classroom/kid management and command, classroom setup and planning, basic weapon familiarity and improvised weapons, and a TON of practice and dynamic role play. SIGN UP HERE: https://tntmartialarts.mystudioboss.com/anti-active.../ Although this is a deadly serious topic, we are going to make it fun and low stress for you. Pre-Registration is mandatory, class slots are LIMITED, and in the interest of safety and security, you'll be expected to provide your identification that matches the registration name, upon entering the training facility. SIGN UP HERE: https://tntmartialarts.mystudioboss.com/anti-active.../ TNT may refuse any and all people deemed sketchy. ALL Kids SHALL have a parent in attendance WITH them. At the end of this course, you'll certainly feel more confident knowing how to take proper action to protect your kids, and give your kids the knowledge to protect themselves. Cost goes to support the Sushi and ice-pack needs of the role-players you'll be engaging. 🙂
TNT Martial Arts 1982 NE 25th Ave. Suite 15. Hillsboro, Oregon 97124

NW Food Show
Sunday, April 16, 2023 at 10:00 am
Showcase your foodservice industry solutions to buyers and influencers across the Northwestern U.S. and beyond. Exhibiting at the Northwest Foodservice Show is a cost effective way to meet with hundreds of industry decision makers face-to-face and grow your business. Space is limited, so book now!

SELL FACE-TO-FACE

• Generate high-quality leads by sampling and/or demonstrating your products in person

• Answer questions and give tailored pitches to a diverse group of attendees over two days

• Create new connections with buyers and build on existing relationships across the Northwest

WHO ATTENDS?

• 75% of attendees are key decision makers and have purchasing authority

• 47% of attendees have an alcohol license

• Nearly half of attendees are experiencing the Show for the first time

INDUSTRY SEGMENTS IN ATTENDANCE

• 36% Restaurant / Café

• 10% Bar / Tavern

• 10% Catering

• 10% Broker

• 7% Institutions: Universities, Schools, Hospitals, Corrections

• 5% Food Carts / Mobile

• 22% Other Foodservice

The Oregon Restaurant & Lodging Association (ORLA) is the leading business association for the foodservice and lodging industry in Oregon. A not-for-profit trade organization, ORLA represents over 3,000 member units and advocates for over 10,000 foodservice locations and over 2,400 lodging establishments in Oregon.

Contact
Marla McColly - mmcolly@oregonrla.org to register for a booth today!
Portland Expo Center - Hall D - 2060 N Marine Dr, Portland, OR • April 16 –17, 2023 • Sunday, April 16: 10:00 a.m. – 5:00 p.m. Monday, April 17: 10:00 a.m. – 4:00 p.m.

Ways and Means Hearing
Friday, April 21, 2023 at 5:00 pm
Public hearings on the budget. Members of the public will have the opportunity to testify at each of the hearings regarding their perspectives and priorities around the state budget. To testify, members of the public will be able to access sign up links on the Ways and Means Committee's webpage on OLIS.oregonlegislature.gov
Umpqua Community College 1140 Umpqua College Rd, Roseburg, OR 9747

Ways and Means Hearing
Friday, April 28, 2023 at 5:00 pm
Public hearings on the budget. Members of the public will have the opportunity to testify at each of the hearings regarding their perspectives and priorities around the state budget. To testify, members of the public will be able to access sign up links on the Ways and Means Committee's webpage on OLIS.oregonlegislature.gov
Four Rivers Cultural Center 676 SW 5th Ave, Ontario, OR 97914 Note: Ontario, Oregon is in the Mountain Time Zone

Lincoln County Fair
Friday, June 30, 2023 at 5:00 pm
Celebrating the many riches of Lincoln county - from agriculture to fishing to artists to the businesses and non-profits that make the region great - the New Lincoln County Fair has demonstrated that there is a place for the county fair in today's society. Now scheduled on the 4th of July weekend, the Fair can even more fully embrace the celebration of our community as an Old Fashioned 4th of July Celebration. Lincoln County Fair
Held at the Lincoln County Commons Address: 633 NE 3rd St, Newport, OR

St Paul Rodeo
Friday, June 30, 2023 at 7:00 pm
Small town fun, big time rodeo! Celebrating 87 years of St. Paul Rodeo with championship PRC St Paul Rodeo website
4174 Malo Avenue NE, Saint Paul, OR, United States, Oregon

Marion County Fair
Thursday, July 6, 2023 at 5:00 pm
The Marion County Fair
Oregon State Fair and Exposition Center 2330 17th ST NE Salem, OR 97301

Washington County Fair
Friday, July 21, 2023 at 5:00 pm
Washington County Fair

FREE ADMISSION

Washington County Fair
Westside Commons 801 NE 34th Ave, Hillsboro, OR 97124

Coos County Fair
Tuesday, July 25, 2023 at 5:00 pm
Beginning in 1912, the Coos County Fair has become the main event of the Summer for Coos County residents and is a county-wide showcase of agriculture, crafts, industry and business. The Fair provides the opportunity for all ages, from young to seniors, to exhibit their livestock, floral, land products, culinary, needlework, photography, arts and crafts.
Coos County Fairgrounds 770 4th St, Myrtle Point, OR 97458

Clatsop County Fair
Tuesday, August 1, 2023 at 5:00 pm
The Clatsop County Fair & Expo is located on ​109 acres overlooking the Wallooski ​River, just three miles from Astoria.

Clatsop County Fair
Clatsop County Fair and Expo Center 92937 Walluski Loop, Astoria, OR 97103

Oregon Jamboree Music Festival
Friday, August 4, 2023 at 5:00 pm
The Oregon Jamboree is the Northwest's premier country music festival. Nestled in the foothills of the scenic Cascade Mountains, the Oregon Jamboree is held on 20+ acre park-like setting that includes the historic Weddle Covered Bridge. The Jamboree offers a full festival atmosphere in the main venue and a more intimate concert experience on the second stage. In addition to featured headline entertainment, this event hosts RV and tent camping, merchandise vendors, food booths, beer & wine gardens, and a variety of other attractions. The festival draws attendees from all over the United States, and has hosted many international visitors as well. Over 900 festival volunteers contribute their efforts to ensure a safe and fun experience for all.
Sweet Home, Oregon

Douglas County Fair
Wednesday, August 9, 2023 at 8:00 am
Douglas County Fair
Douglas County Fairgrounds Complex 2110 SW Frear Street Roseburg, OR 97471

Crook County Fair
Wednesday, August 9, 2023 at 1:00 pm
Crook County Fair
Crook County Fairgrounds Prineville, Oregon

Oregon State Fair
Friday, August 25, 2023 at 1:00 pm
Oregon State Fair
Oregon State Fair & Exposition Center 2330 17th St NE, Salem, OR 97301

Pendleton Round-Up
Saturday, September 9, 2023 at 5:00 pm
The world famous Pendleton Round-Up is back & stronger than ever. We're excited to see all of our friends, family, & fans back together again for the 113th Pendleton Round-Up!
Pendleton Round-Up and Happy Canyon Ticket Office and Gift Shop: 1330 SW Court Ave, Pendleton, OR 97801 Pendleton Round-Up Grounds: 1205 SW Court Ave, Pendleton, OR 97801 Happy Canyon Arena/Goldie's Bar: 1601 Westgate, Pendleton, OR 97801 Pendleton Round-Up & Happy Canyon Hall of Fame Museum: 1114 SW Court Ave, Pendleton OR 97801
View All Calendar Events
Chinese government may have access to private data from the App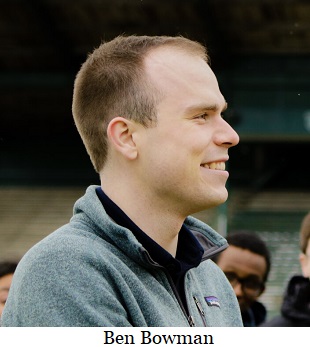 R
epresentative Ben Bowman (D-Tigard) is chief sponsor of
HB 3127
, which has been the topic of discussion this week in the Legislature. It would ban the Chinese owned popular App, TikTok, from being installed on government phones, tablets and other devices. The debate is over the Chinese government having access to private data from the App.
House Bill 3127 prohibits the installation and requires removal of software, hardware or services from specific vendors on state information technology assets, including such programs as TikTok and WeChat. The measure does include an exception for state agencies that use the products for carrying out law enforcement activities and requires these agencies adopt risk mitigation standards and procedures.
Bowman has proposed an amendment to replace Alibaba Group Holding Limited (formerly Yahoo! Inc,) with Ant Group Co. Limited, an affiliate of the Chinese conglomerate Alibaba Group. Ant Group owns the world's largest mobile (digital) payment platform Alipay and claims to be privately owned. Alibaba Group is their biggest shareholder. The Amendment also exempts the Secretary of State and State Treasurer.
Kate Denison, Deputy Legislative Director for the Oregon Department of Justice, testified, "Data privacy and security are key issues for DOJ and General Ellen Rosenblum. Rapid changes in technology and information sharing have raised new challenges for businesses and governments alike. The sheer amount of information produced, collected and stored about Oregonians is expanding rapidly, and the data collected is more sensitive than ever. Health trackers, online banking, home security systems and even our cars are presenting new privacy and security challenges. Today's security vulnerabilities are evidenced by the growing number of data breach incidents reported to DOJ: since 2015, approximately 830 data security breaches were reported to our Consumer Protection Section."
A D V E R T I S E M E N T

A D V E R T I S E M E N T
Leadership at the Federal Bureau of Investigation and the Federal Communications Commission have voiced concerns about the safety and security of TikTok regarding user data collection and data sharing. TikTok is an online hosting service for short-form videos and is owned by ByteDance Ltd., an internet technology company located in Beijing, China.
The federal Consolidated Appropriations Act of 2023 (P.L. 117-328), incorporated S. 1143, also known as the "No TikTok on Government Devices Act" which directed the Office of Management and Budget (OMB) and national security agencies to develop standards and guidelines to remove the video hosting platform TikTok from federal information technology giving them 30 days to comply. Currently, 27 states have enacted legislation or administrative orders to block the use of TikTok on state technology devices.
Denison also stated, "While the Department of Justice and other state agencies already have strong security measures in place to ensure that data on our networks is secure, HB 3127 is yet another step the State of Oregon can take to prevent unauthorized access and ensure that state information and infrastructure are protected." She may have forgot that AG Rosenblum said under oath that Oregon's voting machines are hackable.
In June of 2022, a member of the Federal Communications Commission sent a letter to Apple and Google referencing a litany of controversies that TikTok found itself in over the years, including skirting Android safeguards to track users online, accessing iOS clipboard information, and settling a
class-action lawsuit
for $92 million over allegations that it captured biometric and personal data from users in the U.S. without prior consent.
On the individual side, this session has two privacy related bills that are working their way through the legislative process.
HB 2052
passed from the House Committee to Ways and Means that requires data brokers to register and identify their service.
SB 619
will provide Oregonians with comprehensive consumer privacy rights over how companies control and process their personal data. It has a scheduled work session for March 28.
These bills are intended to make Oregonians feel their personal information is more secure, at least it's a step in the right direction.
--Donna Bleiler
| | |
| --- | --- |
| Post Date: 2023-03-19 19:33:16 | Last Update: 2023-03-18 01:55:25 |
Criticism of NPOs may be growing
A
bill in Oregon is being considered by the legislature would establish a pilot program at Portland State University and Eastern Oregon University to enhance hiring of public university students by nonprofit organizations.
HB 2802
is sponsored by Representative Nathan Sosa (D-Hillsboro), Representative Ricki Ruiz (D-Gresham), Senator Michael Dembrow (D-Portland) and would require Portland State University and Eastern Oregon University to submit reports to interim committees of Legislative Assembly related to higher education by September 15 of each year.
The bill would also appropriate money for purposes of conducting the program. The bill has the emergency declaration attached to it, which would make it effective on July 1, 2023. Critics of the bill are speaking out through public testimony, pointing out the bill's potential for corruption.
An Oregonian,
submitting testimony on behalf of NW Coast Range
, speaking in opposition to the bill, is quoted as saying: "Why would the Oregon Legislature using taxpayers money fund an employment match program between college students and NPOs? NPOs are no-accounts and a drain on the revenue of the state in the form of grants. NPOs are an intrusion into the state public services domain without a legislative matrix scale to measure what is expected to be accomplished."
A D V E R T I S E M E N T

A D V E R T I S E M E N T
The testimony continues, "HB 2802 is a nepotism scheme by government to enrich the people that are known to them or at least have the same societal legislator's objectives. All the while grants to NPOs and NGOs decimate grant funds by the high five or six figure salaries or more for executives and salaries for field/office personnel."
The testimony concludes, "What incentive do these NP/NG Organizations have in solving society's problems? NONE! To receive money on the pretense of helping no one, would be solving themselves out of a lucrative job/salary that the state grant system affords. Until the state and nation figure out a responsible metric system of evaluating the services NP/NG Organizations provide, it is time to curtail the free money scheme (grants) of enriching legislative hanger-on-ers of the Oregon and American taxpayers."
HB 2802 is currently being considered in the Legislative
Joint Committee On Ways and Means
.
--Ben Fisher
| | |
| --- | --- |
| Post Date: 2023-03-19 13:28:04 | Last Update: 2023-03-19 15:44:13 |
Applications will be accepted through March 31
T
he City of Eugene Oregon
has announced
that residents looking for new opportunities to become involved in the community
can apply now for positions on City boards and commissions
.
There are 11 boards and commissions accepting applications for terms beginning July 1, 2023.
Members of boards and commissions provide a service to the city by advising the City Council and City staff on a wide variety of subjects and making recommendations on important policy matters.
The detailed studies and considered advice provided by boards and commissions can potentially inspire change though innovative programs and improved services within the City.
A D V E R T I S E M E N T

A D V E R T I S E M E N T
Eugene Residents interested in participating in local government and helping to improve the community may consider applying for an opening. The following groups have openings in 2023:
City Council Advisory Bodies
Human Rights Commission
Planning Commission
Police Commission
Toxics Board (advocacy and neutral)
Civilian Review Board
Historic Review Board
Budgetary Committee
Other Advisory Groups
Envision Eugene Technical Advisory Committee
Lane Regional Air Protection Agency
Library Advisory Board
Whilamut Natural Area Citizen Planning Committee
Applications for open positions will be accepted through the
City of Eugene Boards and Commissions application page
March 1-31, 2023. Additional information can be found on the
Eugene Boards and Commissions webpage
.
--Staff Reports
| | |
| --- | --- |
| Post Date: 2023-03-19 10:25:24 | Last Update: 2023-03-19 10:50:35 |
Oregon Ways & Means announces public hearing series
T
he Oregon Legislature's Joint Ways and Means Committee has scheduled a series of public hearings on the state budget. Members of the public will have the opportunity to testify at each of these scheduled hearings regarding their perspectives and priorities around the state budget.
The series of hearings will start on April 8, 2023 at Portland Community College- Sylvania Campus. Members of the committee will take public testimony from community members from 10am to 12pm. To testify, members of the public will be able to access sign up links on the
Ways and Means Committee's webpage on OLIS
, the legislature's website. Sign up links will be available online in the next week.
A D V E R T I S E M E N T

A D V E R T I S E M E N T
Times and locations for the series of public hearings are listed below:
Saturday, April 8 (10:00 am - 12:00 pm) - Portland
Location: Portland Community College - PAC Auditorium, Sylvania Campus
12000 SW 49th Ave, Portland, OR 97219


Friday, April 14 (5:00 - 7:00 pm) - Newport
Location: Newport Performing Arts Center
777 W Olive St, Newport, OR 97365


Friday, April 21 (5:00 - 7:00 pm) - Roseburg
Location: Umpqua Community College
1140 Umpqua College Rd, Roseburg, OR 9747


Friday, April 28 (5:00 - 7:00 pm) - Ontario
Location: Four Rivers Cultural Center
676 SW 5th Ave, Ontario, OR 97914
Note: Ontario, Oregon is in the Mountain Time Zone
All hearings will be open to the public and members of the press.
--Staff Reports
| | |
| --- | --- |
| Post Date: 2023-03-18 14:24:41 | Last Update: 2023-03-18 01:57:20 |
Applicants sought for Ward 4 council seat
T
he Springfield, Oregon City Council is
seeking an interim Councilor
to serve Ward 4 through December 31, 2024. Community members interested in this opportunity must apply by 5 p.m., March 23, 2023.
The application form is available
online
and in the City Manager's Office during regular business hours at 225 5th Street, Springfield.
The interim Councilor must live in the ward where the vacancy is located. Not sure what ward in Springfield you live in?
Find out here
.
Interim Councilor Recruitment Schedule
March 23, 2023 – Written Applications due to City Manager's Office
April 3, 2023 – Council Work Session – Council decides by consensus the candidates for interview, interview questions and voting process
April 17, 2023 – Work Sessions – Candidate interviews
April 17, 2023 – Regular Session – Council deliberation
April 17, 2023 – Regular Session – Interim Councilor appointment
The Mayor and City Council make up the legislative branch of Springfield's City government.
The Mayor and City Council members serve without pay as volunteers for four-year terms. They set City policy and make decisions regarding ordinances and resolutions, authorizing contracts, setting City goals, and adopting the City's annual budget. The Mayor and City Council also appoint the City Manager, City Attorney, Municipal Court Judges, and many residents to serve on advisory committees.
A D V E R T I S E M E N T

A D V E R T I S E M E N T
The City of Springfield states that the Mayor and City Council guide the City staff to provide the highest quality, lowest cost service to the residents of Springfield.
The Springfield City Council meets regularly in both work sessions and regular meetings. These meetings are open to the public and in conformance with Chapter 192, Oregon Revised Statutes, Public Meetings.
During work sessions, the Council receives information from staff and discusses topics of interest. The work sessions normally are held on the second and fourth Mondays of the month beginning at 5:30 p.m. and may also occur on the first and third Mondays of the month at 6 p.m.
During their regular meetings, Council conducts the business of the City and makes policy decisions. The regular meetings are typically held on the first and third Mondays of the month, starting at 7 p.m. If that day falls on a legal holiday, the Council will meet on the next regular business day at the same time.
If advised by the City Manager or when approved by the Mayor or three members of the Council, special meetings may be scheduled. Additionally, Councilors are appointed to a variety of boards, commissions, and committees as Council liaisons; and participate in several community events throughout the year.
Council typically takes a recess during the months of August and December of each year.
--Staff Reports
| | |
| --- | --- |
| Post Date: 2023-03-18 11:16:39 | Last Update: 2023-03-18 11:36:24 |
More to be spent on homeless services
O
regon's Governor Tina Kotek
has announced
that Malheur County meets the criteria to be included in the Homelessness State of Emergency she declared on her first day in office, January 10, 2023.
"Malheur County has an overwhelming rate of unsheltered homeless people who need a leg up through shelter and services," Malheur County Judge Dan Joyce, who helped advance their emergency declaration, said. "I am grateful the Governor has recognized this need and is answering our call for help in Eastern Oregon."
Governor Kotek made the decision to include Malheur County in the emergency order and notified the county with a letter after Oregon Housing and Community Services (OHCS) reviewed county data and determined that Malheur County meets the criteria for inclusion in Kotek's emergency order:
On March 8, 2023, the Malheur County Board of Commissioners declared a local state of emergency related to homelessness



The number of unsheltered people in Malheur County was 141 in 2022, which exceeds the minimum threshold of 30 households experiencing unsheltered homelessness



The share of people experiencing unsheltered homelessness in Malheur County is 83%, which exceeds the minimum threshold of a rate of unsheltered homelessness of 80% or greater
A D V E R T I S E M E N T

A D V E R T I S E M E N T
Malheur County marks the second county added to the emergency declaration so far, preceded by Clatsop County.
Oregon Democrats are of course proposing even more spending, such as
House Bill 5019
, which includes $27.4 million to be spent on homeless services. The bill passed the Oregon State House on March 15.
What kind of results are we seeing following all of this spending on homeless services?
--Ben Fisher
| | |
| --- | --- |
| Post Date: 2023-03-18 09:50:00 | Last Update: 2023-03-18 10:17:48 |
EV sales second highest in nation in 2022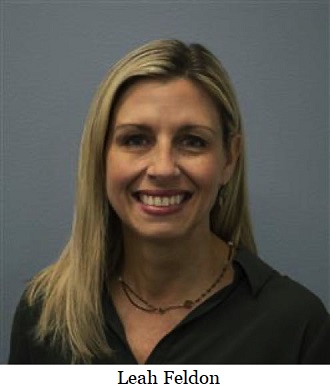 T
he Oregon Department of Environmental Quality announced it will temporarily suspend the Oregon Clean Vehicle Rebate Program as of May 1, 2023, which provides rebates for the purchase of electric vehicles (EV). Projections show the program will be oversubscribed in late spring 2023. Program rules require DEQ to suspend rebates once funds are depleted.
"DEQ has one of the most generous EV rebate programs in the country," said Oregon DEQ Director Leah Feldon. According to ODOT, Oregon ended 2022 as the number two state for electric vehicles sold averaging about 1,000 per month. It has been extremely successful with 57,700 registered in September 2022. Feldon says, "The 2023 rebate applications are coming in at our highest rate yet. People are choosing electric vehicles and rebates are instrumental in lowering the costs to Oregonians."
A D V E R T I S E M E N T

A D V E R T I S E M E N T
The program receives funds annually from the state's Vehicle Privilege Tax, which is a tax for the privilege of selling vehicles in Oregon. It's a one-half of one percent (.005) tax that shows on the sales receipt. Don't think you will avoid the tax by purchasing out-of-state, it's called a Vehicle Use Tax. The "sales" tax on all vehicles (with a few resale exemptions) covers all EV program costs, including rebates, program administration and community engagement.
The Oregon Department of Revenue projects the program will receive about $14 million for 2023. Also, it was able to carry over approximately $3.5 million due to a one-time allotment of $15 million last year. Therefore, the 2023 budget was $17.5 million, with $15.5 million available for rebates. DEQ expects the fund to be depleted in the next few months, based on volume of EV sales.
--Ryan Bannister
| | |
| --- | --- |
| Post Date: 2023-03-17 15:29:41 | Last Update: 2023-03-17 20:18:25 |
Very few public charging stations on capitol mall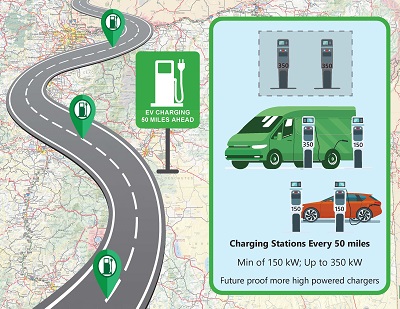 H
ave you attempted to visit the Oregon capitol during this legislative session? After two years of being closed out of the building during legislative sessions, the public finally has access only to face so much parking construction there are no parking spots. That is because the Department of Administrative Services awarded a contract for the large task of installing electric vehicle charging stations in multiple state parking facilities as well as completing deferred maintenance and improvements to several locations. The project started in November 2022 and will continue to early 2024.
Completion of this large improvement effort has caused varying levels of disruption, temporary closures and movement of assigned parking in affected facilities. Of the 93 charging stations being installed around and under the capitol, 10 are for public use. When the project is completed, there will be 26 public charging stations at state office buildings out of 168 installed. If you are headed to a state office or the capitol, there are nine lots/parking areas that don't have any public access to charging ports.
Installing the 208 Volt, Level 2 EV charging stations is the first phase in building the infrastructure needed for supporting state-owned Zero Emission Vehicles and providing employee-only access charging along with limited public access. This project, and others like it across state government, are part of the long-range efforts needed to meet statewide transportation electrification goals set out in Executive Orders 17-21, 20-04, and the accompanying legislation in ORS 283.337.
A D V E R T I S E M E N T

A D V E R T I S E M E N T
The disruption has been minimized, unless you want to visit a legislative hearing. The pandemic increased remote and hybrid workers resulting in canceled parking spaces, and DAS intentionally held open vacancies in preparation. However, several facilities are or will need to temporarily close completely, including the Green Lot and Commerce Lot. Employees are assured to have a space reserved when the lots reopen.
To help the EV folks out, ODOT is busy spending $100 million over five years for public electric vehicle charging along major roads and in Oregon's communities. About two-thirds of the funding — $52 million from the 2021 federal infrastructure bill plus a required 20% match — must be spent on EV charging infrastructure along Alternative Fuel Corridors. Oregon has 11 roads designated as electric corridors under the program: Interstates 5, 82, 84, 205 and 405; US Highways 20, 26, 95, 97 and 101; and OR Highway 42. ODOT may propose additional roads for designation over the next five years.
The remaining third of the money — $36 million — will be used to close EV infrastructure gaps and provide more charging sites in rural and urban areas, underserved communities, and at apartment complexes to allow more Oregonians to charge where they live, work, and play. Work will begin in fall of 2023.
--Staff Reports
| | |
| --- | --- |
| Post Date: 2023-03-17 12:17:16 | Last Update: 2023-03-16 17:38:30 |
Multi-mission aircraft detected 69 fires in 2022
A
erial Fire, The Aerial Firefighting
Magazine
, featured Oregon Department of Forestry's (ODF) multi-mission aircraft as making strides in early wildfire detection. Ryan Mason reports that the Partenavia P-68 Observer is not new at ODF, but using it for nighttime wildfire detection work is a new use. Using night vision and an FLIR camera system used with an augmented reality mapping stem, the Partenavia allows for quick detection and response to dozens of wildfires.
During fire season, the Partenavia flies at night looking for signs of wildfires started by lightning. ODF has developed a unique system by combining several technologies that has proven to be successful. ODF uses night-vision goggles (NVGs) and infrared sensors to initially spot suspected new fires. Then a laser pointer that is only visible in the NVGs, is used to communicate the exact position of the possible new fire to the camera operator. To confirm, the operator uses the infrared sensors and the high-power zoom to confirm whether it is actually a new fire and not another light source. Using these tools as a set makes them effective and saves valuable time.
When a new fire is identified, the observation is located on a map screen and the augmented reality system (ARS), which overlays all known information like roads, streams and names, onto a video screen as if they were on the ground. The still images and videos on these two screens give the parameters of where the fire is and a sense of what it is doing that can be loaded into a map for the ground crews to use. Attributes of the fire are drawn and labeled on the video screen, and the ARS turns those into data points and polygons.
Cole Lindsay, aviation coordinator for ODF's Northwest Oregon Area told Mason of Aerial Fire, "As far as I'm aware, we're one of the first states combining night vision and infrared into our aircraft to detect fires early. Using these tools together allows us to fly at night after a thunderstorm, find small fires in remote areas, and then send detailed information to our dispatch center so that they can send out the appropriate resources to extinguish the fire."
A D V E R T I S E M E N T

A D V E R T I S E M E N T
In the 2022 fire season, DOF alone reported 225 fires by lightning and 672 fires caused by humans. This multi-mission aircraft (MMA) system was used to detect 69 fires, 60 of which were detected during extreme fire danger. The early detection of these fires helped to prevent the majority of them from growing into larger fires. Out of the 69 total detections, none of the fires on ODF-protected lands grew larger than 10 acres. Over the span of the season, ODF pilots and operators banked approximately 92 hours in the sky in search of new fire starts, the most in one night being 21 detections.
Neal Laugle, ODF Aviation Unit manager, told Aerial Fire, "We're very proud of our achievements using the Partenavia. However, with the high demand for the resource, it's difficult to meet the needs of the entire state with just one aircraft, which leaves our team having to prioritize certain areas over others during times of extreme fire danger in the state."
The aircraft and program received investments in the 2021 Oregon Legislative Session that serves 3.5 million acres of forestland in northwestern Oregon. There is still a need for another multi-mission aircraft to better support the entire state. That isn't likely since Governor Kotek's
DOF budget
didn't include wildfire risk reduction costs that the 2021-22 budget provided to cover fire costs and wildfire risk reduction.
--Dollie Banner
| | |
| --- | --- |
| Post Date: 2023-03-16 15:54:27 | Last Update: 2023-03-15 03:19:05 |
California salmon forecasts are severely low
F
ollowing a severely low forecast of returns of California chinook salmon (Sacramento and Klamath Rivers), both California and Oregon ocean chinook salmon commercial and recreational fisheries are impacted. Coho are a bright spot again for Oregon, and the state is expecting another good run and fishing seasons like last year.
Last week, the National Marine Fisheries Service (NMFS) cancelled the spring 2023 commercial ocean troll salmon fishery (Cape Falcon to the California border) and the spring recreational ocean salmon fishery (March 15-May 15 from Cape Falcon to Humbug Mountain). This decision was made in consultation with the Pacific Fishery Management Council (PFMC), and the states of Oregon and California.
ODFW's ocean salmon project leader Eric Schindler says with California salmon forecasts so low, impacts to those critical chinook stocks need to be kept low.
"Chinook headed for California are caught along with local chinook and coho in Oregon's ocean fisheries south of Cape Falcon. So, any fishery where these chinook are likely to be caught must be restricted – that's why Oregon and California agreed with NMFS and cancelled all early ocean salmon seasons south of Cape Falcon at least through May 15," Schindler said.
The PFMC currently is developing summer salmon seasons to be decided by April 7. Those decisions will be sent to the U.S. Department of Commerce for final approval by May 15.
A D V E R T I S E M E N T

A D V E R T I S E M E N T
PFMC is considering several alternatives for summer and fall salmon seasons. Generally, these would allow coho fishing from mid-June through September but restrict chinook fishing south of Cape Falcon until at least Sept. 1. By then, the majority of chinook headed to California are no longer offshore of Oregon's coast. In September, there is still potential to harvest Oregon chinook salmon.
A different mix of salmon stocks are offshore north of Cape Falcon, so season alternatives are different. Options being considered would allow recreational chinook and coho retention in the ocean beginning mid-June through September.
PFMC's alternatives are available online and more information is in the PFMC's news release. The PFMC is looking for feedback from anglers and commercial fishermen which have their own season. Going through the PFMC e-portal is the best way to comment; use the link for Salmon Agenda Item E.2 (tentative adoption of the 2023 management measures for analysis) scheduled for the Council floor on Sunday, April 2.
PFMC is hosting an
in-person public meeting
March 20, 7-9 p.m. in North Bend. ODFW staff will attend and be available to answer questions.
Contacts for information: Eric Schindler, 541-857-2538, eric.d.schindler@odfw.oregon.gov
Justine Kenyon-Benson, 541-857-2546, Justine.kenyon-benson@odfw.oregon.gov
--Ryan Bannister
| | |
| --- | --- |
| Post Date: 2023-03-16 12:48:24 | Last Update: 2023-03-16 15:49:50 |
The goal is to recover economic damages for businesses.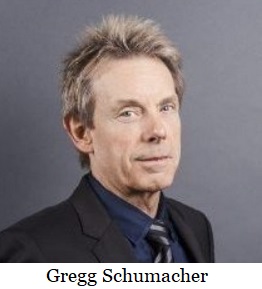 G
regg Schumacher is Owner/President of Schumacher Furs USA, Inc. (Est. 1895) in Portland, which is the oldest fur company in America and one of the oldest businesses in Portland. During the years of 2005-2007, Schumacher Furs USA headquarters and retail operation in downtown Portland (SW 9th & Morrison Street), was terrorized and protested by radical lawless extremists groups and radical individuals for two straight years, every day, with zero law enforcement. As a result, they were forced to close, not just their Portland store, but the New York and overseas design, manufacturing and wholesale operations were closed. Now he is fighting back for other businesses and citizens to prevent what happened to his business from happening to them.
Schumacher founded
Restore Law and Order, Inc
. and hired legal counsel to implement a lawsuit against the city of Portland, the state of Oregon and government officials personally. The goal is to recover economic damages for businesses (plaintiffs) and to set a precedent through marketing to deter future lawless government candidates from running for political office, knowing that the same reaction could happen to them as happened to their predecessors.
Restore's team includes many professionals including Marc Thielman, past Governor candidate as education policy advisor, and leader of Battleground Oregon, which addresses election integrity. Rosa Chamberlain and B.L. Cozad Jr. as research and constitutional experts, and Attorney Steve Joncus and Cauble & Whittington law firm as legal support. They have gathered all the evidence, have a legal strategy, and a strong public relations campaign in place. They say it's about the ability to conduct commerce with the expectation of safety and security, and elected representatives using a common sense approach to enforce existing laws and protecting our civil rights under the U.S. Constitution.
Schumacher says, "We are representing businesses, organizations and individuals that incurred economic damages due to government lawlessness, and the lack of upholding US Constitutional law. What happened to my family business is exactly what is occurring in Portland and other cities with lawless corrupt government officials not enforcing existing laws. And nothing has changed in 17 years."
A D V E R T I S E M E N T

A D V E R T I S E M E N T
Restore Law and Order, Inc. is launching a multi-plaintiff lawsuit. It is nonpartisan so anyone affected by economic damages incurred from violence, riots, illegal protests, homelessness, and crime can join. The economic damages are physical damages to property, devaluation of property values, reduced gross revenues and net profits, decline in revenue from lack of tourism.
Businesses, organizations, and individuals can get involved anonymously by becoming a
Plaintiff
and/or
supporting
Restore Law and Order, Inc.
Schumacher is convinced, "This is the only permanent solution as our government officials are corrupt and not intentional in providing a solution to these problems. They need to be replaced with individuals that will uphold laws and care about the people and businesses in Oregon and future generations to come."
--Donna Bleiler
| | |
| --- | --- |
| Post Date: 2023-03-15 12:09:14 | Last Update: 2023-03-15 03:21:04 |
Restricts gun sales and limits ammunition
A
s the lead plaintiffs on the federal lawsuit against Measure 114, Oregon Firearms Federation (OFF) has two attorneys doing all they can to craft the best case possible. Our case in Federal Court is now due to be heard in June. The court has changed the date several times complicating our efforts to schedule expert witnesses and adding to our cost.
The state has no similar problems because they have your money and can (and will) spend as much of it as they like.
We anticipate that depositions may begin soon.
Once the case is heard we believe there is a significant likelihood that the Federal Judge will find against gun owners, as she already has ended our efforts to get an emergency injunction. She decided that she will not even hold a hearing on a "preliminary injunction" and will go directly to a trial on whether or not 114 is constitutional. Her purported reasoning was that since a state judge had already ordered an injunction there was no need for her to consider one.
Of course, that ignored the reality that while it was true that a state judge had put a hold on 114, the Department of "Justice" was doing all it could to overturn it.
We have always assumed that the battle would have to be decided in the Ninth Circuit Court of Appeals. So we are quite prepared for the Federal judge to declare that an almost certain end to gun sales in Oregon, and a ban on firearms feeding devices, is somehow constitutional.
In the very unlikely event that the judge actually abides by Supreme Court precedent and declares 114 unconstitutional, there is no question that the state and the Department of "Justice" will appeal it themselves and so either way this will go to the Ninth Circuit Court of Appeals unless something totally unexpected happens. (Which is still possible.). So settle in, we are in it for the long haul.
In the parallel case playing out in State Court, the Judge has set a September date for a trial. The Department of Justice attempted to move that date up by months. And it's no secret why. If the Harney County Judge declares that 114 violates the Oregon Constitution, the state will, of course, appeal.
A D V E R T I S E M E N T

A D V E R T I S E M E N T
And let us not forget who sits on the Court of Appeals in Oregon. One Judge James Egan. In case you missed it, Egan believes that anyone who supports the Second Amendment is a racist, anti-semitic, white supremacist. And no, we are not exaggerating.
Egan's outrageous and hate filled rant against gun owners was perfectly typical of leftist extremists, but coming from a sitting judge was truly chilling.
There is no possible way we can hope for a fair ruling in the Measure 114 state case if Egan is on the bench when the case is heard.
After we reported Egan's bizarre and outrageous outburst, we heard from many who wanted to file a complaint against him.
We filed one. But we also reached out to the leaders of the Republican House and Senate Caucuses.
As you know, the Republicans are in the distinct minority. The one tool they had to keep the far left in check was the walk out, which in recent sessions they simply refused to use, telling us that if they did, there would be a ballot measure against walk outs. Well, as you know, even though they meekly sat by and let the Dems step all over them, there was a ballot measure to stop walk out's anyway. And even though this was a fundamental, constitutional, and crucial tool for the minority party, they did not say a single word in opposition to the ballot measure and it passed. Which certainly made life easier for Republicans who don't like to stand up.
So with limited tools, and the reality that if the Harney County Measure 114 case winds up in front of Judge Egan, gun owners are in real trouble, we simply asked Republican "leadership" if they would request their members to join in a complaint against Judge Egan.
We all know that there is no guarantee that any tactic is going to save the day. But a complaint against the despicable conduct of a rogue judge made by many elected officials would certainly carry more weight than the complaints of individuals or OFF as one of the organizations defamed by Judge Egan.
However, neither Republican Senate "leader" Tim Knopp, nor Republican House "leader" Vikki Iverson are interested. And while many Republicans continue to send out newsletters touting their commitment to gun rights, when given the opportunity to stand up, the Republican "leaders" sit down. For now, it's up to us.
--Kevin Starrett, OFF
| | |
| --- | --- |
| Post Date: 2023-03-14 15:55:20 | Last Update: 2023-03-14 18:05:39 |
Read More Articles