On this day, August 8, 1971, the Enchanted Forest Theme park in Turner opened. It enchanted 75 people on its first day.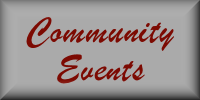 Post an Event

Umatilla County Fair
Wednesday, August 10, 2022 at 10:00 am
Umatilla County Fair Aug. 10th-13th, 2022
1705 E. Airport Rd. PO Box 94 Hermiston, OR 97838

Tillamook County Fair
Wednesday, August 10, 2022 at 10:00 am
www.tillamookfair.com August 10-13 PignFord races, pari-mutual horse racing, destruction derby, nightly entertainment included in entry fee.
4603 Third St, Tillamook, Oregon 97141

CLACKAMAS COUNTY FAIR & RODEO
Tuesday, August 16, 2022 at 10:00 am
CLACKAMAS COUNTY FAIR & RODEO August 16-20, 2022 10am - 10pm
Clackamas County Events Center 694 NE 4th Ave. Canby, OR 97013

Oregon State Fair
Friday, August 26, 2022 at 10:00 am
Which part of the Oregon State Fair are you most excited for? We'll keep adding to the fun all summer long!
Salem, Or

Washington County GOP Reagan Dinner
Saturday, September 17, 2022 at 6:00 pm
Tickets for Reagan Dinner 2022 in Hillsboro September 17th, now on sale at www.washco.gop, featuring former Secretary of State Mike Pompeo.

Oregon General Election
Tuesday, November 8, 2022 at 8:00 pm
Statewide
View All Calendar Events
Serve on the Public Transportation Advisory Committee
W
asco County Oregon seeks applicants to serve on the Public Transportation Advisory Committee. The Committee advises County Commissioners and Public Transportation providers such as The Link Public Transit. The advisory committee considers how transportation funds should be spent and provides the governing body with information about their community's special transportation needs, particularly related to how projects will benefit seniors and persons with disabilities.
The Advisory Committee strives to represent all members of the community but is particularly focused on those with greater transportation needs such as those who are older, low-income, living in small communities (e.g., in South County), living with a disability, or other user groups who may rely on public transportation.
The County invites applicants who represent these communities either through their lived experience, work, volunteer activities and so on to see appointment.
Interested persons can
click here to download an application
or contact
Kathy Clark
to request an application be mailed or emailed.
A D V E R T I S E M E N T
A D V E R T I S E M E N T
The Committee position is voluntary with a two-year term.
Meetings are held quarterly, or approximately four times per year. Meetings are typically held in person at the Transit Center in The Dalles, but zoom options are available for Committee members to use.
Applications will be accepted through May 19, 2022.
--Staff Reports
| | |
| --- | --- |
| Post Date: 2022-04-28 20:43:52 | Last Update: 2022-04-28 21:02:41 |
No permit up to one gallon in Oregon, five in Washington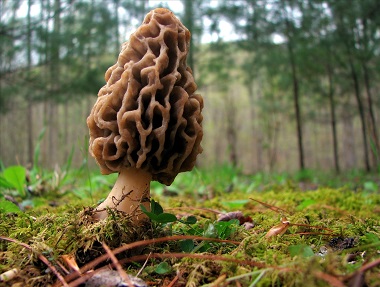 I
t's that time of year again for mushroom picking. As we head out to the Forest, many species of friendly fungi rest on the forest floor, ready for harvesting. If you know where to look, and what to look for, mushrooms are available to pick for personal consumption within the daily legal limits: one gallon in Oregon and five gallons in Washington.
No permit or payment is required to harvest, possess, or transport up to these legal limits, provided the mushrooms are not sold or traded but enjoyed by the picker.
The 2022 Mushroom Guide is available in three different languages on the Forest's
website
and includes important rules and helpful tips regarding harvesting mushrooms off National Forest lands.
Those seeking to harvest mushrooms beyond the legal limit, or for commercial purposes, will first need to obtain a commercial permit.
Permit sales began on April 25, 2022. Commercial pickers who plan to camp in the National Forest will also need an industrial camping permit. Please contact the nearest National Forest office to discuss your permit needs.
To help care for the land while picking mushrooms:
Use a knife to cut your mushrooms at their base. This reduces disturbance to the soil and can help mushrooms to continue growing in that location.
Carry your mushrooms in a net bag, which better preserves them and allows spores to spread for future production.
Give wildlife plenty of space and leave newborns alone.
Practice "leave no trace" ethics, and please take all your trash home with you.
Remember that commercial mushroom picking is prohibited in wilderness areas, research areas, or any areas that are currently closed. Please report any violations to the Forest Service.
A D V E R T I S E M E N T

A D V E R T I S E M E N T
B
e aware that some forest roads may not accessible due to mud and snow. Traveling on wet mountain roads and terrain can be dangerous. Contact the nearest District Office for up-to-date information on road conditions and current closures.
To improve your personal safety in the woods, please plan ahead, pack the
"Ten Essentials,"
and travel with others. Also be sure to tell a friend or family member where you are going. Stick to your plan and let them know when you will confirm your safe return.
Keep in mind that many wild mushroom varieties are poisonous. When in doubt, leave it out!
It is the responsibility of the picker to properly identify a mushroom and determine whether it is edible. There are many guidebooks available to assist with identification. The local library, county agricultural extension office, and local mycological society are good sources of information.
--Bruce Armstrong
| | |
| --- | --- |
| Post Date: 2022-04-28 20:12:14 | Last Update: 2022-04-28 20:37:18 |
"The Governor is making a habit of releasing violent criminals back into Marion County"
Marion County District Attorney Paige Clarkson and Sheriff Joe Kast have issued a public safety notice about the Governor's release of a man serving a life sentence for aggravated murder.
"As with many others, the facts of this case are outrageous and brutal," said Senate Republican Leader Tim Knopp (R-Bend). "The Governor continues to let violent criminals out of prison, and Democrats in the majority remain silent. The only time they have taken a position was to kill Senate Republicans' legislation to check the Governor's overreaching authority to stop releases like this one."
Nikki Thrasher was murdered by recently released Kyle Headquist in 1995. He convinced her into driving to a remote location in Douglas County where he proceed to execute her.
Over the objections of Douglas County DA, Richard Wesenburg, the Governor decided to release Headquist to live in Marion County. In addition to the life sentence for murder, he was also serving 80 months for robbery and kidnapping.
"The Governor is making a habit of releasing violent criminals back into Marion County," said Senator Kim Thatcher (R-Keizer). "The families of Headquist's victims were promised by our justice system that this man would be in prison for life. But the Governor has single-handedly reneged on that promise. This week is Crime Victims Rights' Week. I cannot think of a worse way to honor those who have been impacted by crime than releasing their offenders from prison. These decisions are dangerous, and the legislature must respond to this overreach by passing common-sense oversite reforms. No one person should have all this power."
A D V E R T I S E M E N T

A D V E R T I S E M E N T
Majority Democrats continue to ignore Oregonians' concerns over rising violent crime caused by defunding police and continue to make it more difficult for police officers to protect Oregonians. As DA Clarkson and Sherrif Kast mentioned in their public safety notice, this decision makes the jobs of Oregon's dedicated public safety officials more dangerous and difficult.
--Staff Reports
| | |
| --- | --- |
| Post Date: 2022-04-27 12:04:54 | Last Update: 2022-04-27 12:09:01 |
PPB looking for owner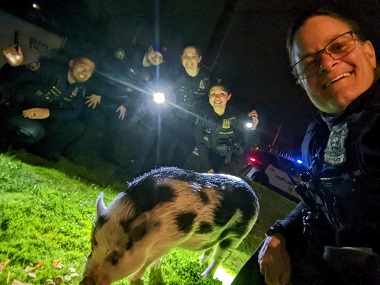 O
n Tuesday, April 26, 2022, just after midnight, a Portland East Precinct Officer was driving near the area of Southeast Division Street and Southeast 138th Avenue when she observed traffic slowing in front of her and appearing to drive around something in the road.
As she approached, the officer saw that the object was actually a pig standing in the eastbound travel lanes of Southeast Division Street.
Other officers came to assist and animal control was called.
Officers worked to contain their new pig friend
and keep him safe from passing vehicles. They also wanted to make sure the pig did not further interfere with motorists and cause a serious crash.
While keeping this human perimeter, there were a few short foot pursuits, and officers tried to establish a rapport.
In an effort to keep the pig calm and contained, an officer arrived with snacks, including Goldfish crackers and cookies (he was not a fan of nacho cheese Doritos).
A D V E R T I S E M E N T

A D V E R T I S E M E N T
Fortunately, staff from the On Call Community Rescue for Animals (located in Oregon City) arrived and after several tense attempts, all seven humans were able to safely coral one small pig into a crate.
At this time, the pig remains known as John Doe, though many other creative names were suggested including one after a famous actor whose last name is Bacon.
Portland Police would like anyone who knows the identity of John Doe's owner to call the shelter directly.
Jokes and comments may now commence.
--Bruce Armstrong
| | |
| --- | --- |
| Post Date: 2022-04-27 06:46:11 | Last Update: 2022-04-26 20:18:34 |
White males need not apply?
A
new agreement amongst Portland area government agencies and labor unions
makes a move
toward hiring more women and people of color on construction projects around the region.
On March 17, Metro officially signed the Regional Workforce Equity Agreement which accelerates the hiring of women and people of color construction careers across the Portland region.
As one of the nation's first multi-jurisdictional workforce agreements, it covers specified projects undertaken by Metro, Multnomah County and the City of Portland over the next five years. For Metro, all capital projects of more than $5 million will be subject to the terms of the agreement.
Multnomah County Chair Deborah Kafoury has signed the agreement. The City of Portland is expected to approve it later this month. The agreement is structured so that other agencies can sign on in the future.
"This is about keeping our promise as a council to advance racial equity and promote economic empowerment in our region," says Juan Carlos González, Metro Councilor for District 4.
Workforce agreements are legally binding contracts that set standards for wages, benefits and safety protections for workers. For project owners, they are a tool to control costs and prevent workers from striking.
M
etro says it is an opportunity to address historical wrongs.
They cite that in 2021, nearly 88% of people employed in construction were white, and less than 4% were women in non-office jobs, according to the
U.S. Bureau of Labor Statistics
.
"We began with equity." says Sebrina Owens-Wilson, regional impact manager at Metro, describing how Metro's Diversity, Equity and Inclusion team set out to negotiate the agreement.
Although contract negotiations are typically closed, says Owens-Wilson, "we created an equity advisory table that included workforce development partners, pre-apprenticeship programs and minority contractors' associations to advise the public owners on what we needed to be getting from this agreement."
Maurice Rahming, president of O'Neill Construction, served on the equity advisory table. "We identified opportunities and barriers and came up with solutions for this crisis we're facing. We needed to make sure that women and people of color get the opportunity to fill those higher-paid construction jobs."
The agreement implements hiring targets that ramp up over five years. Eventually, 14% of work hours at every jobsite will have to be performed by women, 25% by people of color and 20% by apprentices.
A D V E R T I S E M E N T
A D V E R T I S E M E N T
"The agreement is transformational," says Twauna Hennessee, community outreach representative at Northwest Carpenters Union. "People who may have been left sitting on the bench can now go to work because of these diversity targets. It will give women and people of color a chance to build wealth for their families for generations to come."
Willy Myers, executive secretary treasurer of the Columbia Pacific Building and Construction Trades Council, says, "We need to achieve true reflection of the communities we are working in, then to maintain that diversity those jobsites will need to be safe from hate and harassment."
The workforce equity agreement requires that everyone on a jobsite participate in anti- harassment or respectful workplace training.
The agreement also includes protections for BIPOC and women-owned smaller firms who already have a diverse workforce. Mark Matthews, president of open shop firm Pacificmark Construction, says under the agreement, he can use his own workforce and is not required to hire through union hiring halls. "It levels the playing field."
On March 30, Metro issued a request for proposals to renovate or replace the operations and maintenance facility at
Blue Lake Regional Park
. The project will be the first to be governed by the Regional Workforce Equity Agreement.
--Bruce Armstrong
| | |
| --- | --- |
| Post Date: 2022-04-25 12:04:33 | Last Update: 2022-04-25 12:39:08 |
If they lose, they sit for two years
T
his political cycle has seen a good level of speculative office seeking -- by both outsiders and insiders -- fueled no doubt in part by redistricting and the creation of a new 6th Congressional District.
Many of these changes will force current office holders to risk their incumbency to seek other office. Article 2, Section 10 of The Oregon Constitution says:
Lucrative offices. holding other offices forbidden. No person holding a lucrative office, or appointment under the United States, or under this State, shall be eligible to a seat in the Legislative Assembly; nor shall any person hold more than one lucrative office at the same time, except as in this Constition [sic] expressly permitted.
If an officeholder is in mid-term for a seat that has a term longer than two years, they can run for another office and keep their current seat. For instance, the term of Oregon State Treasurer Tobias Read (D-Beaverton) isn't up for re-election until the 2024 cycle, so if he loses his bid for governor -- either in the primary or the general -- he can keep his job as Treasurer.
The Gubernatorial race will surely bench some.
Former House Speaker Tina Kotek (D-Portland) is running for Oregon Governor and most insiders say that despite several negatives and general dissatisfaction with the Democrat left, her support from government employee unions is likely to give her the upper hand over State Treasurer Tobias Read and a few other minor candidates.
Former State Representative and House Republican Leader Christine Drazan (R-Canby) has already resigned from her House Seat to run for Governor. Experts like her chances. Despite a crowded field, she has recent, high-profile elected office experience and that sets her apart from the pack a bit. She has some negatives and is not popular with the Republican base, but her lobby connections have
placed her in the lead for fundraising
among Republican Gubernatorial hopefuls.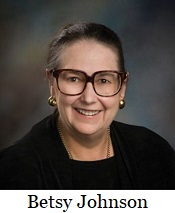 State Senator Betsy Johnson (D-Scappoose) is running as an independent for Oregon Governor. She has already resigned her seat in the Oregon Senate to run for Governor, but at age 71 she may not have had a long political career left, especially with the leftward movement in the State Senate.
Observers like Johnson's chances, despite her entry into the race as a politically unaffiliated candidate. Waning resources in government employee unions and the prediction of an anti-blue wave may be just what she needs to move to Mahonia Hall. Her $5 million campaign war chest won't be depleted by a primary battle, so she'll be well-funded in the general election.
A D V E R T I S E M E N T
A D V E R T I S E M E N T
O
ver the last decade, Oregon gained population and so, during redistricting, a new Congressional District was created. This, of course, creates an instant vacancy and -- as might be expected -- the hopefuls lined up. The new district was created to include Yamhill and Polk Counties, the more denser populated parts of Marion County including Salem and a slice going up to Portland containing just enough Democrats so that the ruling party in Oregon can hold on to more power.
State Representative Andrea Salinas (D-Lake Oswego) entered a controversial battlefield when during the 2021 First Special Session she accepted the position as Co-Chair of the House Special Committee On Congressional Redistricting. Readers will remember that then House Speaker Tina Kotek
reneged on a deal
made with Republicans and stacked the committee in favor of Democrats. Representative and Co-Chair Salinas made the wound further insulting by drawing herself into the sprawling northernmost tip of the new, vacant district and then filing to run for it.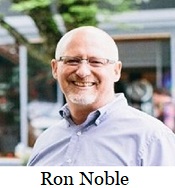 State Representative Ron Noble (R-McMinnville) will be leaving his legislative seat in order to run for the 6th Congressional district. the former McMinnville police chief is running on a law-and-order platform, despite some
weak votes on law enforcement
.
The loss of experience at the level of elected officials isn't permanent and may not even be a loss. Lack of statewide officeholders among Republicans has meant that they haven't had much of a credible bench and the movement of these elected officials has the effect of giving broader name recognition and perhaps a political future if they can use the two year rest to build relationships.
--Staff Reports
| | |
| --- | --- |
| Post Date: 2022-04-25 10:38:29 | Last Update: 2022-04-25 13:14:19 |
Police seeking home and in-car surveillance video in case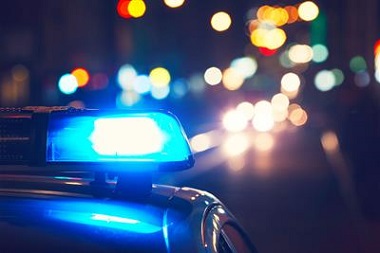 O
n April 23 at 4:50 a.m. Eugene Police officers responded to a neighborhood in the 2500 block of Lakeview Drive after reports of catalytic converter thefts in progress and then shots fired.
One resident reported going outside to confront the two or three male suspects, who then started to flee the area in a white minivan-type vehicle.
The resident got in his vehicle and began to follow the suspects but heard multiple gunshots coming from the van and stopped. EPD officers arrived and found shell casings during their search.
Just before 3 a.m., April 24, a resident in the 4300 block of Goodpasture Loop heard a vehicle alarm going off and then startled individuals near the vehicle, who took off in a white mini-van.
Due to the details of the previous day's call, and the possible presence of a firearm, Eugene Police officers flooded the area.
A D V E R T I S E M E N T

A D V E R T I S E M E N T
A sergeant located a white mini-van and began to follow it. He momentarily lost sight of it around N. Delta Road, near some new apartments, but then spotted the occupied van in a back parking lot.
Additional police units were brought in for a high-risk stop due to the possible presence of firearms and three suspects were taken into custody without incident.
There is an ongoing investigation into the thefts and shooting.
Eugene Police is seeking any relevant tips or home surveillance as well as any in-vehicle video from drivers out and about in these areas during the times of the thefts or shooting that may be helpful in this case. Please call Detective Rick Lowe, 541-682-5573, and reference case 22-06300.
--Staff Reports
| | |
| --- | --- |
| Post Date: 2022-04-24 18:08:51 | Last Update: 2022-04-24 18:17:03 |
Socialist policies have worsened the housing crisis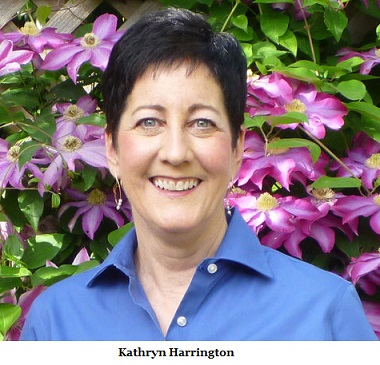 B
eginning Friday, May 6th, Community Action in Washington County Oregon
will cease taking applications
for its Emergency Rental Assistance (ERA) program to ensure that it can meet obligations for applications currently in the pipeline.
The purpose of the ERA program has been to help stabilize households unable to pay rent and utilities due to impacts from the COVID-19 pandemic.
Washington County estimates that nearly all the $29 million in federal emergency rental assistance allocated to Community Action has been requested by community members, and the program will be fully committed in the coming weeks, meaning the anticipated dollar requests in the application pipeline will reach the threshold of what is available.
All applications from eligible households who apply by end of day May 6, including current pending applications, will be processed.
To-date, Community Action has paid out $16 million in local emergency rental assistance to more than 2,100 renters impacted by the government lockdowns and restrictions.
Another $13 million is available to service received applications.
A D V E R T I S E M E N T

A D V E R T I S E M E N T
Another $41 million from the State of Oregon's ERA program has also been spent. 53% of all households served by Community Action are from communities of color. 70% of the households served had incomes below 30% median family income (or incomes below $29,000 for a family of four) highlighting the impact on people most vulnerably housed.
"The fact is, the need for emergency rental assistance is far greater than the amount of federal funding available for the program at this time," said Washington County Chair, Kathryn Harrington. "Despite having these programs, renters are still at risk of losing their homes and we are concerned about the many renters who may potentially experience the trauma of eviction."
Community Action may, on its own, reopen its application portal as funds from other sources become available, however, at this time the larger sources of federal assistance are fully committed through the Community Action pathways.
T
his is a concern beyond Washington County, especially after June 30th when the statewide eviction protections end.
Washington County continues to encourage landlords to contact Home Forward, the administrators of the State's Landlord Guarantee Program, which will remain in place until the summer of 2023 or until funds are fully obligated, whichever comes first.
Landlords may reach out to explore options under that program via phone at (503) 802-8532,
by e-mail
, or through
the Landlord Guarantee Program website
.
--Staff Reports
| | |
| --- | --- |
| Post Date: 2022-04-24 17:38:53 | Last Update: 2022-04-24 18:01:05 |
$7,500 hiring bonuses
S
tarting April 22, all newly hired bus operators at TriMet
will earn $25.24 per hour to start and be eligible to receive a $7,500 hiring bonus
. That's a $4,000 bonus increase.
TriMet must hire
more than 300 operators to bring staffing levels back to where they were before the COVID-19 pandemic.
Recent incentives have resulted in some applications coming in, but it hasn't been enough to reverse the most severe staffing shortage in agency history.
The new starting pay is a nearly $4 increase on top of the $4 salary upgrade TriMet made last fall.
All operators receive regular, guaranteed pay raises according to our Working and Wage Agreement with Amalgamated Transit Union (ATU) 757.
Under the agreement, bus operators reach the top rate of $33.65 per hour with their 35th month of employment, guaranteeing a base pay of at least $68,000 before any overtime.
TriMet relies on people.
Applicants need not have experience driving a large vehicle like a bus.They offer a fully paid, seven-week training course thast will teach you how to drive a bus the "TriMet way".
During training, new operators work 40-hour weeks at the $25.24 starting rate.
In addition to classroom and field instruction, operators have the opportunity to earn their Commercial Driver License (CDL) certification during the training period.
TriMet starts new training classes about every three weeks and has space for up to 26 new operators per class. All new operators must successfully complete TriMet's training program before heading out on the road on their own.
TriMet bus operators receive a package of benefits, which includes low- to no-cost health, life and disability insurance, paid vacation and sick time, and a retirement account with a guaranteed employer contribution.
All new employees have access to:
Medical, dental, vision, disability and life insurance plans at low or no monthly cost
Two retirement plans, with an 8% agency base pay contribution to employee's 401a
One week of paid vacation and up to 40 hours sick leave in the first year of employment, with paid time off increasing over time
Health and dependent care spending accounts
Access to Employee Assistance Program with mental health and counseling services, legal assistance, financial coaching and home ownership programs
Annual transit pass (valued up to $1200) for employee and eligible family members
24-hour access to five exclusive, low-cost, on-site fitness centers
Representation by Amalgamated Transit Union (ATU) 757
TriMet bus operators have the option to pursue full- or part-time schedules of at least 25 hours per week.
A D V E R T I S E M E N T
A D V E R T I S E M E N T
While they do not require driving experience, applicants must be able to provide:
High school diploma or GED
Valid driver license for three years
Clean driving record for past three years
In addition, candidates must successfully complete the following steps before being considered for a conditional employment offer:
Passing required CDL permit tests
Criminal background check
Medical exam
Drug screen
T
riMet is regulated by the Federal Transit Administration (FTA) and must follow federal rules, regulations and mandates to remain in good standing and be eligible for federal funding for projects and initiatives that support mass transportation and the public transportation system for the Portland metro region.
TriMet is challenged by the current conditions in the labor market.
In January, they reduced bus service by about 9% as a direct result of the operator shortage. That's on top of the 10% service cut due to the COVID-19 pandemic.
Lack of operators to this degree brings into question TriMet's service expansion in the future.
--Bruce Armstrong
| | |
| --- | --- |
| Post Date: 2022-04-24 16:25:34 | Last Update: 2022-04-24 17:10:33 |
One female adult was inside, she was unhurt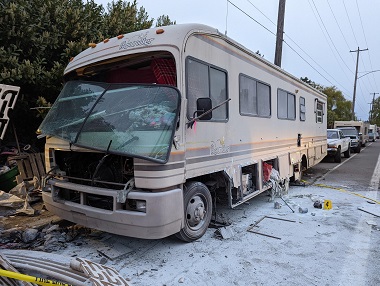 P
ortland Police Arson investigators are
asking for public assistance
investigating an arson explosion that damaged an occupied recreational vehicle in the Sunderland Neighborhood.
On Monday, April 18, 2022 at 4:47a.m., Portland Fire and Rescue (PF&R) was dispatched to a report of an RV on fire on Northeast 33rd Avenue south of Northeast Sunderland Avenue.
Firefighters arrived and discovered that community members had put out the fire with fire extinguishers.
They learned that an explosive device had caused the damage.
A D V E R T I S E M E N T

A D V E R T I S E M E N T
They notified Arson Investigators from PF&R and Portland Police, who responded to the scene. Preliminary information suggests that a suspect or suspects in a large yellow box truck, possibly a moving-style rental truck, drove by and threw or rolled an explosive device under the RV.
At the time of the explosion, one female adult was inside. She was unhurt.
PPB and PF&R are requesting any information, witness accounts, video, or photos that would assist with the investigation.
--Bruce Armstrong
| | |
| --- | --- |
| Post Date: 2022-04-23 23:15:08 | Last Update: 2022-04-23 23:28:32 |
Underaged drinkers, college-aged individuals and middle-aged parents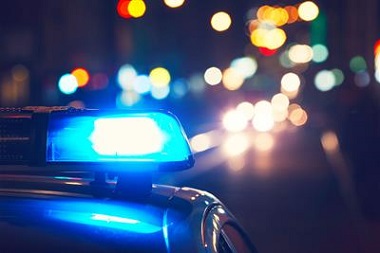 A
t 11:09 a.m. on April 23, Eugene Police started receiving calls about a very large party, reported to have been going since 10 a.m. on 16th Avenue between Patterson and Hilyard.
An estimated 500 to 1,000 people were reported to be blocking the entire roadway, spreading into the travel lanes and spreading onto neighboring properties.
In attendance were underaged drinkers, college-aged individuals and middle-aged parents.
Police were called to respond and had glass bottles and canned food thrown at them. EPD units ended up having to push the crowd out when hails to disperse failed.
A D V E R T I S E M E N T

A D V E R T I S E M E N T
"Something like this is a complete embarrassment for the people who engaged in that party," said Chief Chris Skinner. "We all understand the excitement Spring brings but these irresponsible individuals, including parents and their college-aged children should be ashamed. What they did was force our operations to go into what is termed 'priority calls.' This means that much of the rest of the community has to have their individual calls for service placed on hold while we deal with people who are not able to self-regulate or observe our community's standards of behavior. I commend our officers for showing tremendous restraint. The attempted assault on our police officers is inexcusable."
The hub appears it may have been some three-story apartments.
The party was dispersed by about 1:16 p.m. without any arrests. The Mobile Response Teams remained in the area for some time after.
--Bruce Armstrong
| | |
| --- | --- |
| Post Date: 2022-04-23 09:28:28 | Last Update: 2022-04-23 17:58:52 |
The idea of tolling is not popular in Oregon
O
regon bills
HB 3055
and
HB 3065
were introduced in the Oregon legislature in 2021, with the likely intent of opening the way to allow the government to toll particular roads in Oregon.
The Kate Brown administration has been attempting to find and collect revenue in as many ways and places that it can, so the ability to toll would allow the government a way to manage transportation even more than it currently does.
Critics say that the imposition of tolls would disproportionately impact low-income families and communities.
HB 3065 died in the Joint Committee On Transportation. The Chief Sponsor of that bill was Democrat gubernatorial candidate Tina Kotek, whose recently resigned her position as Speaker of the House.
A D V E R T I S E M E N T

A D V E R T I S E M E N T
The
history of tolling bans
highlights the mistrust of the practice, yet out of touch Oregon Democrats on the supermajority have neglected to acknowledge the distaste of the people for it.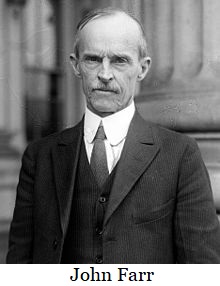 A
s the internal combustion engine became widespread at the beginning of the last century, the
first law providing federal aid to states for construction and maintenance of roads
was enacted in 1916. HR 7617 from the 64th Congress was passed out of the newly-minted House Committee on Roads with no restrictions on federal money being used for toll roads.
But during the debate on the floor of the House Representative John Farr (R-PA) offered an amendment to the bill, appending a restriction at the end of the appropriation which said, "Provided, That no portion of this appropriation shall be used in the construction, improvement, maintenance, or repair of any toll road."
HB 3055 was signed into Oregon law on July 27th, 2021. It was introduced at the request of Representative Susan McLain (D-Hillsboro) and Senator Lee Beyer (D-Eugene).
--Bruce Armstrong
| | |
| --- | --- |
| Post Date: 2022-04-22 11:26:20 | Last Update: 2022-04-22 21:08:00 |
Read More Articles