On this day, September 30, 1961, A bill for the 1773 Boston Tea Party was paid by Mayor Snyder of Oregon. He wrote a check for $196, the total cost of all tea lost.
OSP troopers and emergency personnel responded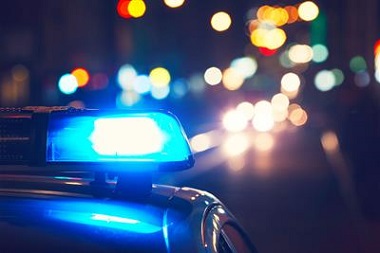 I
t was quite a sight to see Oregon State Police (OSP) cars chasing an erratic driven ambulance down Interstate 5 on Friday, April 29, 2022 at approximately 7:31 PM. OSP troopers and emergency personnel responded to a single vehicle crash on Interstate 5 near milepost 273 in Marion County.
OSP reports that upon arriving at the crash scene, the operator of the crashed vehicle, identified as Noor Mohammad Baheej (30) of Winnetka, California, attempted to flee.
The driver returned and stole the Woodburn ambulance that was on scene. Baheej drove north on Interstate 5 into Portland where he continued to elude police. OSP attempted to pin the ambulance but Baheej rammed a patrol vehicle, struck a building and was able to continue to elude troopers.
The ambulance was again located on Interstate 5 southbound near milepost 295. The driver stopped the ambulance and attempted entry into another vehicle on the highway. OSP troopers were then able to take Baheej into custody without further incident.
Baheej displayed multiple signs of impairment and after investigation was charged with DUII-Alcohol (BAC .21), UUMV, Attempt to Elude, Reckless Driving and Failure to Perform Duties of Driver.
Federal data shows Oregon has the worst drug addiction rate in the country and last for access to treatment.
A D V E R T I S E M E N T
A D V E R T I S E M E N T
The latest National Survey on Drug Use and Health said about 12% of Oregonians aged 12 and older said they had an alcohol problem, up from 7% in 2019.
Combined, they gave Oregon the second worst overall addiction rate nationwide, with nearly one in five teens and adults reporting a problem with drugs or alcohol.
Could it be that Oregon's treatment problem starts with an easy access problem?
--Donna Bleiler
| | |
| --- | --- |
| Post Date: 2022-04-30 16:01:42 | Last Update: 2022-04-30 16:07:43 |
Out of 19 filed Republican candidates for governor, nine were present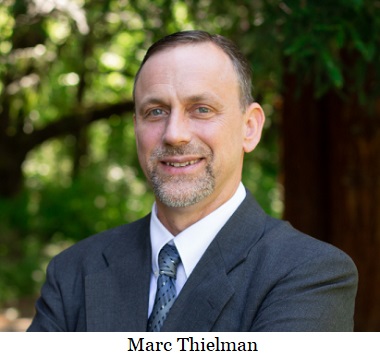 B
allots will be mailed out this week for the May 17th Oregon Primary election. The Secretary of State sent out notices warning that misinformation about the election will be a crime they will prosecute against. Is it for your protection, or theirs? It seems like Oregonians aren't impressed with big names or big names supporting candidates. Democrat and Republican establishments are fighting the same battle for non-affiliated votes.
Started 57 years ago, the Dorchester Conference is the oldest political conference in the United States and a showcase for Oregon's conservative elites.
However, it was originally started at the Dorchester House in Lincoln City where moderate Republicans would talk about repairing the party. It deliberately excluded "far right-wingers."
The unique difference in the Dorchester debate from others is that the audiences takes a straw poll to pick a favorite candidate.
Out of 19 filed Republican candidates for governor, nine were on the ballot and there were 223 participants, Marc Thielman received an astounding 61%. Thielman may have put a target on his back. In 2018 Greg Wooldridge won over the favored Representative Knute Buehler that brought out big donors. Thielman's advantage is voters are listening to their messaging like never before, and there are 19 Republican candidates looking for support.
Election Integrity and Oregonians for Fair Elections gave a training event in conjunction with the Dorchester conference as a separate event. They did their own straw poll during the event and Marc Thielman received 43 out of 48 votes, and Joe Rae Perkins received 34 out of 45 votes.
About 62 attended the training on being an election observer, making a records request, and heard reports from counties pursuing election integrity work.
In attendance was the person whom built the Oregon's Centralized Voter Registration (OCVR) Database for the Secretary of State's website and was allowed to speak on his work.
OCVR is a top-down system that maintains detailed registration and voting history information. Digital images of full voter registration cards are incorporated into the system for signature verification, and a public portal allows online checking of voter registration status.
The OCVR is working towards modeling after Washington State, which has same day voter registration, and internet voting that allows a person to print their ballot on a home computer and mail it.
Oregon allows the handicapped to vote on the internet with a specific pre- registration for that system. Some counties are experimenting allowing citizens overseas to vote by internet.
A D V E R T I S E M E N T

A D V E R T I S E M E N T
Legislative authorized Administrative Rules have allowed specific voting exemptions without further approval. However, printing on a home computer will eliminate paper with a watermark or heat-sensitive element as proof of an authentic ballot and prevent it from being photocopied.
Don Powers spoke on what the Multnomah County team has discovered in analyzing voting data. The data is showing something called shuffle. That's where extra or possibly manipulated ballots are entered throughout the process a little at a time avoiding big jumps that draw attention. However, it creates a smooth steady increase as ballots are counted instead of the normal little jumps back and forth. From their work, other states are finding similar results.
As teams put in public requests, two counties were unable to provide the requested information who lost their voting data and they did not make a backup. Being out of compliance is a violation of both U.S. and Oregon laws.
The Democrat conference is to begin April 29 to May 1. The 11th annual Oregon Summit of the Democratic Party of Oregon will be held at Sunriver Resort in Deschutes County. The Democrats have 15 candidates for governor.
--Donna Bleiler
| | |
| --- | --- |
| Post Date: 2022-04-30 11:33:32 | Last Update: 2022-05-02 16:18:35 |
Perhaps his successor will have a proper perspective on keeping the steel mill competitive.
McMinnville City government is feeling the financial pinch from years of living off reserves. Those years were mostly years of above average prosperity when reserves are expected to grow but policies have been to expand social programs instead and not stress fiscal restraint. Those years coincide with the arrival of City Manager Jeff Towery and a compliant elected City government.
McMinnville sought to implement a 9% total increase in power rates through McMinnville Water and Power, controlled by the City since 1889. The City owns the sewage treatment plant and sought increases there as well. At Monday nights' City Council meeting the final decision on rate increases resulted in a 3% increase in electrical fees charged to industrial consumers and a 1% increase in the sewage franchise fee.
The largest customer for electricity and water is Cascade Rolling Mills. They were in a group of industries enticed by McMinnville Industry Promotions, MIP, a group of area businesses formed in 1953 which were successful in recruiting the steel mill in 1969. McMinnville Water & Light were part of the MIP and key to negotiations that brought the mill to McMinnville.
When confronted with a 3% increase in usage and another 6% increase in franchise fees Cascade (and McMinnville Water and Light) said that would result in a lawsuit. The City, with Manager Towery negotiating, ended up at 3% increase in electrical fees charged to industrial consumers and no franchise fee. The City Council approved that increase. Cascade Rolling Mills employs over 400 in high paying jobs.
Cascade, owned by Schnitzer Steel, competes in the commodity market for construction steel with prices subject to global supply and demand forces. Cascade must have controlled costs to remain viable. They have been a generous benefactor to McMinnville, home to their 400+ employees. The Citys' initial starting point attempted to gain a 12% increase from Cascade (6% usage plus 6% franchise fee). That showed little appreciation for sharing in the financial viability of McMinnvilles' largest primary industry. Perhaps it revealed some economic illiteracy in the City bureaucracy.
A D V E R T I S E M E N T

A D V E R T I S E M E N T
Jeff Towery has negotiated an employment contract that concludes in 2024. Perhaps his successor will have a proper economic perspective on McMinnvilles' reliance on keeping the steel mill competitive.
--Staff Reports
| | |
| --- | --- |
| Post Date: 2022-04-29 15:51:42 | Last Update: 2022-04-29 16:06:10 |
"He successfully led the implementation of new programs, projects, and legislative work"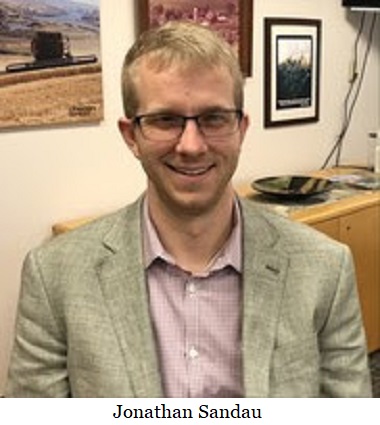 T
he Oregon Department of Agriculture (ODA) announced that Alexis Taylor, Director, ODA, has appointed Jonathan Sandau as Assistant Director effective May 1. Most recently, Sandau served as a special assistant to the director focusing on the legislature, budget development, and strategic planning.
"Jonathan is a forward-thinking leader who has been responsible for many successes through the COVID-19 pandemic, various natural disasters, multiple legislative and special sessions," said Taylor. "He successfully led the implementation of new programs, projects, and legislative work that kept our agricultural sector strong through a multitude of challenges over the past two years. His experience, relationships, and knowledge of agriculture and public policy will continue to serve ODA and the people it serves today and into the future."
Sandau joined ODA in early 2020, just weeks before the COVID-19 restrictions began.
Sandau led a statewide effort to provide farmworkers and the agricultural community with personal protective equipment (PPE) to promote health and keep agricultural businesses running in Oregon during the lockdowns.
Sandau helped secure $50 million in emergency and state federal funds for Oregon's farmers and ranchers.
A D V E R T I S E M E N T

A D V E R T I S E M E N T
Most recently, he helped guide the creation of the Oregon Disaster Assistance Program (ODAP), providing nearly $40 million in relief for those affected by Oregon's natural disasters in 2021.
As Assistant Director, Sandau will primarily be responsible for leading the agency's legislative and external affairs work. He previously worked for the Oregon Farm Bureau, Congressman Kurt Schrader, and Governor John Kitzhaber.
Sandau's family has a farm in Marion County, Oregon.
--Bruce Armstrong
| | |
| --- | --- |
| Post Date: 2022-04-29 13:27:02 | Last Update: 2022-04-29 13:36:36 |
Informing voters on how candidates stand on issues
S
ome voters are just discovering the
Oregon Abagail Adams (OAA) Voter Project website
. However, it has been functioning since 2011 providing voters with extensive information on how to take our civic duty seriously. The goal of this nonpartisan group is to equip voters with information on how candidates stand on issues through a questionnaire process.
The website features current candidates and candidate comparison guides. What makes the questionnaire unique for state legislative offices is that many questions are based on actual bills in recent legislative sessions. For incumbents running that don't submit the questionnaire, their voting record is posted for comparison.
The past two years have been an eye-opener for many Oregonians, watching Portland plundered and burned. Our liberty depends on everyone being engaged as civic responsible citizens. Nothing reflects the political climate more than the number of candidates running in the Primary Election.
This Primary is a prime example of the unrest of Oregonians.
The governor's race stands out with 37 known candidates, more than doubled from 2018 and triple from 2014.
Of those 37, 19 are on a
Republican comparison guide
, 15 are on a
Democrat comparison guide
, plus an Independent, Constitution and Nonaffiliate candidate.
Compare that with 10 Republicans, three Democrats and two Independent candidates in the 2018 election.
Some interesting takeaways comparing those responding. Six Republican candidates responded showing major differences in how they would reduce state government. Three supported moving more authority to local control. Two republicans would reduce the number of state programs and one would reduce government employees. There is some disagreement including areas of forest products, an Oregon owned bank, Governor's emergency powers, and who should be the Superintendent of Public Instruction.
Five Democrat candidates responded and not all completely agree with the party's direction.
Two candidates said they would reverse Governor Brown's equity agenda back to the Constitutional equality standard. Not all support more firearm restrictions, electric vehicle rebates, removing hydro-dams, prohibiting mineral mining, or tolling.
The U.S. Senate and House have always been highly contested races, there are vacant seats making that even more so. This election, Peter DeFazio leaves District 4 vacant and there are eight Democrat candidates competing to run against Alek Scariatos on the Republican ticket.
A D V E R T I S E M E N T

A D V E R T I S E M E N T
To add to the furry, the newly carved out
U.S. District 6
is a challenge for both parties with seven Republican and nine Democrats competing for a chance at the new Congressional seat.
The three responding disagree on domestic terrorism, right to bear arms, federal access to criminal records, and raising Medicare age.
Among the four Republicans responding to the
U.S. Senate Comparison Guide
, they disagreed on development of 5G, cyber security, wilderness areas, domestic terrorism, federal funding of child care, and privatizing social security.
The one competitive nonpartisan statewide race to be determined May 17 is the
Bureau of Labor and Industries Commissioner
.
Seven candidates are competing and three responded illustrating a wide range of differences.
Candidates running for the Oregon State Legislature includes responses and voting records for 80 candidates to help voters make informed decisions.
Below the state candidate listing, the
website
lists candidates running for judge and District Attorney. At the bottom are listings for County Commissioner for counties that responded.
The OAA website is also a helpful resource. You will find ways to
get involved
, a personal
get-out-the-vote campaign ideas
, and tutorial training in several areas, information on being a precinct committee person, and history of county and state election processes including a
Party Platform comparison
.
What happens when we stop watching over government? That answer is what OAA wants to help avoid.
--Donna Bleiler
| | |
| --- | --- |
| Post Date: 2022-04-29 08:59:14 | Last Update: 2022-04-29 09:56:15 |
Serve on the Public Transportation Advisory Committee
W
asco County Oregon seeks applicants to serve on the Public Transportation Advisory Committee. The Committee advises County Commissioners and Public Transportation providers such as The Link Public Transit. The advisory committee considers how transportation funds should be spent and provides the governing body with information about their community's special transportation needs, particularly related to how projects will benefit seniors and persons with disabilities.
The Advisory Committee strives to represent all members of the community but is particularly focused on those with greater transportation needs such as those who are older, low-income, living in small communities (e.g., in South County), living with a disability, or other user groups who may rely on public transportation.
The County invites applicants who represent these communities either through their lived experience, work, volunteer activities and so on to see appointment.
Interested persons can
click here to download an application
or contact
Kathy Clark
to request an application be mailed or emailed.
A D V E R T I S E M E N T

A D V E R T I S E M E N T
The Committee position is voluntary with a two-year term.
Meetings are held quarterly, or approximately four times per year. Meetings are typically held in person at the Transit Center in The Dalles, but zoom options are available for Committee members to use.
Applications will be accepted through May 19, 2022.
--Staff Reports
| | |
| --- | --- |
| Post Date: 2022-04-28 20:43:52 | Last Update: 2022-04-28 21:02:41 |
No permit up to one gallon in Oregon, five in Washington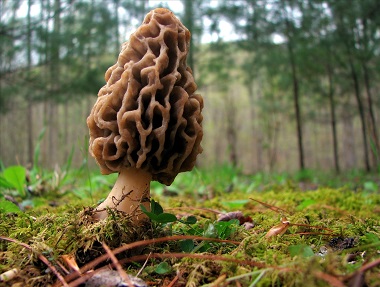 I
t's that time of year again for mushroom picking. As we head out to the Forest, many species of friendly fungi rest on the forest floor, ready for harvesting. If you know where to look, and what to look for, mushrooms are available to pick for personal consumption within the daily legal limits: one gallon in Oregon and five gallons in Washington.
No permit or payment is required to harvest, possess, or transport up to these legal limits, provided the mushrooms are not sold or traded but enjoyed by the picker.
The 2022 Mushroom Guide is available in three different languages on the Forest's
website
and includes important rules and helpful tips regarding harvesting mushrooms off National Forest lands.
Those seeking to harvest mushrooms beyond the legal limit, or for commercial purposes, will first need to obtain a commercial permit.
Permit sales began on April 25, 2022. Commercial pickers who plan to camp in the National Forest will also need an industrial camping permit. Please contact the nearest National Forest office to discuss your permit needs.
To help care for the land while picking mushrooms:
Use a knife to cut your mushrooms at their base. This reduces disturbance to the soil and can help mushrooms to continue growing in that location.
Carry your mushrooms in a net bag, which better preserves them and allows spores to spread for future production.
Give wildlife plenty of space and leave newborns alone.
Practice "leave no trace" ethics, and please take all your trash home with you.
Remember that commercial mushroom picking is prohibited in wilderness areas, research areas, or any areas that are currently closed. Please report any violations to the Forest Service.
A D V E R T I S E M E N T

A D V E R T I S E M E N T
B
e aware that some forest roads may not accessible due to mud and snow. Traveling on wet mountain roads and terrain can be dangerous. Contact the nearest District Office for up-to-date information on road conditions and current closures.
To improve your personal safety in the woods, please plan ahead, pack the
"Ten Essentials,"
and travel with others. Also be sure to tell a friend or family member where you are going. Stick to your plan and let them know when you will confirm your safe return.
Keep in mind that many wild mushroom varieties are poisonous. When in doubt, leave it out!
It is the responsibility of the picker to properly identify a mushroom and determine whether it is edible. There are many guidebooks available to assist with identification. The local library, county agricultural extension office, and local mycological society are good sources of information.
--Bruce Armstrong
| | |
| --- | --- |
| Post Date: 2022-04-28 20:12:14 | Last Update: 2022-04-28 20:37:18 |
"The Governor is making a habit of releasing violent criminals back into Marion County"
Marion County District Attorney Paige Clarkson and Sheriff Joe Kast have issued a public safety notice about the Governor's release of a man serving a life sentence for aggravated murder.
"As with many others, the facts of this case are outrageous and brutal," said Senate Republican Leader Tim Knopp (R-Bend). "The Governor continues to let violent criminals out of prison, and Democrats in the majority remain silent. The only time they have taken a position was to kill Senate Republicans' legislation to check the Governor's overreaching authority to stop releases like this one."
Nikki Thrasher was murdered by recently released Kyle Headquist in 1995. He convinced her into driving to a remote location in Douglas County where he proceed to execute her.
Over the objections of Douglas County DA, Richard Wesenburg, the Governor decided to release Headquist to live in Marion County. In addition to the life sentence for murder, he was also serving 80 months for robbery and kidnapping.
"The Governor is making a habit of releasing violent criminals back into Marion County," said Senator Kim Thatcher (R-Keizer). "The families of Headquist's victims were promised by our justice system that this man would be in prison for life. But the Governor has single-handedly reneged on that promise. This week is Crime Victims Rights' Week. I cannot think of a worse way to honor those who have been impacted by crime than releasing their offenders from prison. These decisions are dangerous, and the legislature must respond to this overreach by passing common-sense oversite reforms. No one person should have all this power."
A D V E R T I S E M E N T

A D V E R T I S E M E N T
Majority Democrats continue to ignore Oregonians' concerns over rising violent crime caused by defunding police and continue to make it more difficult for police officers to protect Oregonians. As DA Clarkson and Sherrif Kast mentioned in their public safety notice, this decision makes the jobs of Oregon's dedicated public safety officials more dangerous and difficult.
--Staff Reports
| | |
| --- | --- |
| Post Date: 2022-04-27 12:04:54 | Last Update: 2022-04-27 12:09:01 |
PPB looking for owner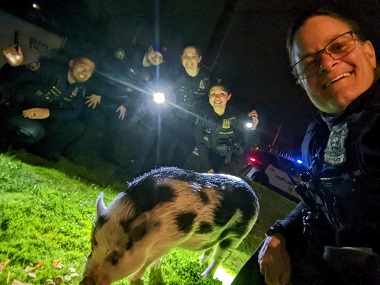 O
n Tuesday, April 26, 2022, just after midnight, a Portland East Precinct Officer was driving near the area of Southeast Division Street and Southeast 138th Avenue when she observed traffic slowing in front of her and appearing to drive around something in the road.
As she approached, the officer saw that the object was actually a pig standing in the eastbound travel lanes of Southeast Division Street.
Other officers came to assist and animal control was called.
Officers worked to contain their new pig friend
and keep him safe from passing vehicles. They also wanted to make sure the pig did not further interfere with motorists and cause a serious crash.
While keeping this human perimeter, there were a few short foot pursuits, and officers tried to establish a rapport.
In an effort to keep the pig calm and contained, an officer arrived with snacks, including Goldfish crackers and cookies (he was not a fan of nacho cheese Doritos).
A D V E R T I S E M E N T
A D V E R T I S E M E N T
Fortunately, staff from the On Call Community Rescue for Animals (located in Oregon City) arrived and after several tense attempts, all seven humans were able to safely coral one small pig into a crate.
At this time, the pig remains known as John Doe, though many other creative names were suggested including one after a famous actor whose last name is Bacon.
Portland Police would like anyone who knows the identity of John Doe's owner to call the shelter directly.
Jokes and comments may now commence.
--Bruce Armstrong
| | |
| --- | --- |
| Post Date: 2022-04-27 06:46:11 | Last Update: 2022-04-26 20:18:34 |
White males need not apply?
A
new agreement amongst Portland area government agencies and labor unions
makes a move
toward hiring more women and people of color on construction projects around the region.
On March 17, Metro officially signed the Regional Workforce Equity Agreement which accelerates the hiring of women and people of color construction careers across the Portland region.
As one of the nation's first multi-jurisdictional workforce agreements, it covers specified projects undertaken by Metro, Multnomah County and the City of Portland over the next five years. For Metro, all capital projects of more than $5 million will be subject to the terms of the agreement.
Multnomah County Chair Deborah Kafoury has signed the agreement. The City of Portland is expected to approve it later this month. The agreement is structured so that other agencies can sign on in the future.
"This is about keeping our promise as a council to advance racial equity and promote economic empowerment in our region," says Juan Carlos González, Metro Councilor for District 4.
Workforce agreements are legally binding contracts that set standards for wages, benefits and safety protections for workers. For project owners, they are a tool to control costs and prevent workers from striking.
M
etro says it is an opportunity to address historical wrongs.
They cite that in 2021, nearly 88% of people employed in construction were white, and less than 4% were women in non-office jobs, according to the
U.S. Bureau of Labor Statistics
.
"We began with equity." says Sebrina Owens-Wilson, regional impact manager at Metro, describing how Metro's Diversity, Equity and Inclusion team set out to negotiate the agreement.
Although contract negotiations are typically closed, says Owens-Wilson, "we created an equity advisory table that included workforce development partners, pre-apprenticeship programs and minority contractors' associations to advise the public owners on what we needed to be getting from this agreement."
Maurice Rahming, president of O'Neill Construction, served on the equity advisory table. "We identified opportunities and barriers and came up with solutions for this crisis we're facing. We needed to make sure that women and people of color get the opportunity to fill those higher-paid construction jobs."
The agreement implements hiring targets that ramp up over five years. Eventually, 14% of work hours at every jobsite will have to be performed by women, 25% by people of color and 20% by apprentices.
A D V E R T I S E M E N T

A D V E R T I S E M E N T
"The agreement is transformational," says Twauna Hennessee, community outreach representative at Northwest Carpenters Union. "People who may have been left sitting on the bench can now go to work because of these diversity targets. It will give women and people of color a chance to build wealth for their families for generations to come."
Willy Myers, executive secretary treasurer of the Columbia Pacific Building and Construction Trades Council, says, "We need to achieve true reflection of the communities we are working in, then to maintain that diversity those jobsites will need to be safe from hate and harassment."
The workforce equity agreement requires that everyone on a jobsite participate in anti- harassment or respectful workplace training.
The agreement also includes protections for BIPOC and women-owned smaller firms who already have a diverse workforce. Mark Matthews, president of open shop firm Pacificmark Construction, says under the agreement, he can use his own workforce and is not required to hire through union hiring halls. "It levels the playing field."
On March 30, Metro issued a request for proposals to renovate or replace the operations and maintenance facility at
Blue Lake Regional Park
. The project will be the first to be governed by the Regional Workforce Equity Agreement.
--Bruce Armstrong
| | |
| --- | --- |
| Post Date: 2022-04-25 12:04:33 | Last Update: 2022-04-25 12:39:08 |
If they lose, they sit for two years
T
his political cycle has seen a good level of speculative office seeking -- by both outsiders and insiders -- fueled no doubt in part by redistricting and the creation of a new 6th Congressional District.
Many of these changes will force current office holders to risk their incumbency to seek other office. Article 2, Section 10 of The Oregon Constitution says:
Lucrative offices. holding other offices forbidden. No person holding a lucrative office, or appointment under the United States, or under this State, shall be eligible to a seat in the Legislative Assembly; nor shall any person hold more than one lucrative office at the same time, except as in this Constition [sic] expressly permitted.
If an officeholder is in mid-term for a seat that has a term longer than two years, they can run for another office and keep their current seat. For instance, the term of Oregon State Treasurer Tobias Read (D-Beaverton) isn't up for re-election until the 2024 cycle, so if he loses his bid for governor -- either in the primary or the general -- he can keep his job as Treasurer.
The Gubernatorial race will surely bench some.
Former House Speaker Tina Kotek (D-Portland) is running for Oregon Governor and most insiders say that despite several negatives and general dissatisfaction with the Democrat left, her support from government employee unions is likely to give her the upper hand over State Treasurer Tobias Read and a few other minor candidates.
Former State Representative and House Republican Leader Christine Drazan (R-Canby) has already resigned from her House Seat to run for Governor. Experts like her chances. Despite a crowded field, she has recent, high-profile elected office experience and that sets her apart from the pack a bit. She has some negatives and is not popular with the Republican base, but her lobby connections have
placed her in the lead for fundraising
among Republican Gubernatorial hopefuls.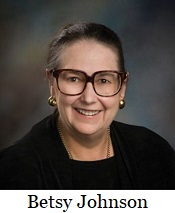 State Senator Betsy Johnson (D-Scappoose) is running as an independent for Oregon Governor. She has already resigned her seat in the Oregon Senate to run for Governor, but at age 71 she may not have had a long political career left, especially with the leftward movement in the State Senate.
Observers like Johnson's chances, despite her entry into the race as a politically unaffiliated candidate. Waning resources in government employee unions and the prediction of an anti-blue wave may be just what she needs to move to Mahonia Hall. Her $5 million campaign war chest won't be depleted by a primary battle, so she'll be well-funded in the general election.
A D V E R T I S E M E N T

A D V E R T I S E M E N T
O
ver the last decade, Oregon gained population and so, during redistricting, a new Congressional District was created. This, of course, creates an instant vacancy and -- as might be expected -- the hopefuls lined up. The new district was created to include Yamhill and Polk Counties, the more denser populated parts of Marion County including Salem and a slice going up to Portland containing just enough Democrats so that the ruling party in Oregon can hold on to more power.
State Representative Andrea Salinas (D-Lake Oswego) entered a controversial battlefield when during the 2021 First Special Session she accepted the position as Co-Chair of the House Special Committee On Congressional Redistricting. Readers will remember that then House Speaker Tina Kotek
reneged on a deal
made with Republicans and stacked the committee in favor of Democrats. Representative and Co-Chair Salinas made the wound further insulting by drawing herself into the sprawling northernmost tip of the new, vacant district and then filing to run for it.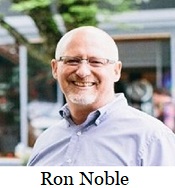 State Representative Ron Noble (R-McMinnville) will be leaving his legislative seat in order to run for the 6th Congressional district. the former McMinnville police chief is running on a law-and-order platform, despite some
weak votes on law enforcement
.
The loss of experience at the level of elected officials isn't permanent and may not even be a loss. Lack of statewide officeholders among Republicans has meant that they haven't had much of a credible bench and the movement of these elected officials has the effect of giving broader name recognition and perhaps a political future if they can use the two year rest to build relationships.
--Staff Reports
| | |
| --- | --- |
| Post Date: 2022-04-25 10:38:29 | Last Update: 2022-04-25 13:14:19 |
Police seeking home and in-car surveillance video in case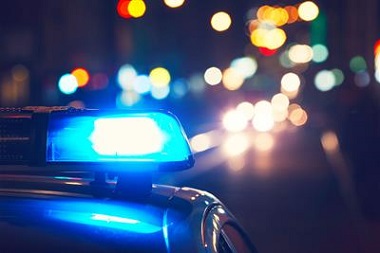 O
n April 23 at 4:50 a.m. Eugene Police officers responded to a neighborhood in the 2500 block of Lakeview Drive after reports of catalytic converter thefts in progress and then shots fired.
One resident reported going outside to confront the two or three male suspects, who then started to flee the area in a white minivan-type vehicle.
The resident got in his vehicle and began to follow the suspects but heard multiple gunshots coming from the van and stopped. EPD officers arrived and found shell casings during their search.
Just before 3 a.m., April 24, a resident in the 4300 block of Goodpasture Loop heard a vehicle alarm going off and then startled individuals near the vehicle, who took off in a white mini-van.
Due to the details of the previous day's call, and the possible presence of a firearm, Eugene Police officers flooded the area.
A D V E R T I S E M E N T

A D V E R T I S E M E N T
A sergeant located a white mini-van and began to follow it. He momentarily lost sight of it around N. Delta Road, near some new apartments, but then spotted the occupied van in a back parking lot.
Additional police units were brought in for a high-risk stop due to the possible presence of firearms and three suspects were taken into custody without incident.
There is an ongoing investigation into the thefts and shooting.
Eugene Police is seeking any relevant tips or home surveillance as well as any in-vehicle video from drivers out and about in these areas during the times of the thefts or shooting that may be helpful in this case. Please call Detective Rick Lowe, 541-682-5573, and reference case 22-06300.
--Staff Reports
| | |
| --- | --- |
| Post Date: 2022-04-24 18:08:51 | Last Update: 2022-04-24 18:17:03 |
Read More Articles