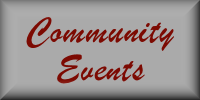 Post an Event

Oregon Legislature Interim Committee Meetings
Wednesday, December 7, 2022 at 8:00 am
Legislative Committee hearings
Oregon Capitol

Protect Parental Rights during Legislative Days
Wednesday, December 7, 2022 at 11:00 am

Show up to protect parental rights.
Tour the House and Senate offices.
Arm yourself with educational materials to share with legislators and others.
Attend legislative committee meetings.
Contact your legislators now tp meet with them while you're at the Capitol -- we can accompany you.
Meet at the Ike Box, 299 Cottage Street NE at 11:00 and 1:00

Oregon Legislature Interim Committee Meetings
Thursday, December 8, 2022 at 8:00 am
Legislative Committee hearings
Oregon Capitol

"Protect Parental Rights" during ALL the Legislative Days
Thursday, December 8, 2022 at 11:00 am
Show up to protect parental rights. Tour the House and Senate offices. Arm yourself with educational materials to share with legislators and others. Attend legislative committee meetings. Contact your legislators now tp meet with them while you're at the Capitol -- we can accompany you.
Meet at the Ike Box, 299 Cottage Street NE at 11:00 and 1:00

Oregon Legislature Interim Committee Meetings
Friday, December 9, 2022 at 8:00 am
Legislative Committee hearings
Oregon Capitol

Protect Parental Rights during Legislative Days
Friday, December 9, 2022 at 11:00 am
Show up to protect parental rights. Tour the House and Senate offices. Arm yourself with educational materials to share with legislators and others. Attend legislative committee meetings. Contact your legislators now tp meet with them while you're at the Capitol -- we can accompany you.
Meet at the Ike Box, 299 Cottage Street NE at 11:00 and 1:00

82nd Session of the Oregon Legislature Begins
Monday, January 9, 2023 at 8:00 am
The 2023 Session of the Oregon Legislature begins. Legislators are sworn in and bills are introduced.
Oregon Capitol, Salem
View All Calendar Events
"No systems related to elections administration have been compromised"
T
he progressive accounting firm C&E Systems has apparently been hacked. According to Jef Green with C&E Systems, "One of the cloud companies that we utilize was hacked but is expected to be back online within the next 24 hours and there was no sensitive data on the servers, except for some candidate Orestar profiles, all of which have been reset. The data that we lost access to is the same income/expense data that has already been reported to Orestar."
Green also said, "Some of client's donation pages where down for a day but most also have ActBlue or another third party provider. Our C&E pages should be up and running tomorrow as well. We had to do some manual data entry into Orestar, but the client committees are not being affected."
C&E Systems manages campaign finance reporting for many progressive candidates including Secretary of State Shemia Fagan and Oregon Governor Kate Brown, among many others.
C&E Systems is hosted on Opus Interactive, which posted a statement on their web page.
Opus Interactive and certain Opus-hosted customer virtual servers and backups were hit by a ransomware attack which encrypted the server disk files. Industry-leading cybersecurity and digital forensics experts have been engaged to assist in our response to the incident. Our team is continuing to work towards resolution. No further information at this time.
Oregon Secretary of State Shemia Fagan has released a statement, saying, "The Oregon Secretary of State has not been hacked. No sensitive data on our systems has been exposed. No systems related to elections administration have been compromised."
The Oregon Elections Division learned on Monday that Opus Interactive -- a web hosting provider used by the campaign finance firm C&E Systems -- was the victim of a ransomware attack. C&E's database was compromised, which includes their client's log-in credentials for Orestar accounts. As a result, the Secretary of State's Office is proactively working to protect system integrity and requiring all users to reset their passwords.
"N
one of our systems have been compromised," said Chris Molin, Oregon Secretary of State Information Systems Division Director. "Out of an abundance of caution, we are taking steps to protect isolated users impacted by the attack, and communicating proactively about the issue to prevent confusion."
A D V E R T I S E M E N T

A D V E R T I S E M E N T
All affected Orestar users — 1,100 people — will receive a notification and have been sent detailed instructions on how to proceed.
Secretary Fagan concluded, "The Oregon Secretary of State takes cybersecurity extremely seriously. We work with CISA, EI-ISAC, and the FBI year-round to ensure the integrity of our systems."
--Staff Reports
| | |
| --- | --- |
| Post Date: 2022-05-10 07:26:24 | Last Update: 2022-05-10 14:43:25 |
Democrat slams draft opinion proposing overturning Roe v Wade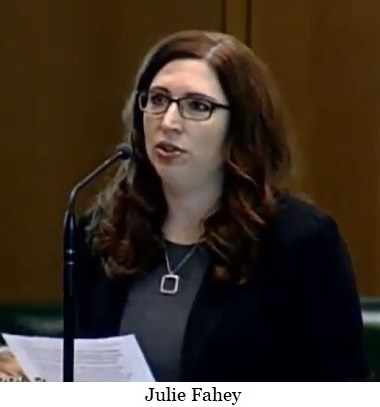 I
n a statement slamming the leaked draft of a proposed US Supreme Court opinion in which
Roe v. Wade
would be overturned, Oregon House Democratic Leader Julie Fahey (D-West Eugene/Junction City) has released following statement:
"This draft opinion by the Supreme Court goes against nearly 50 years of legal precedent. All Americans should have the freedom to decide if and when they have children, based on what's best for them and their family's circumstances. Access to abortion shouldn't depend on who you are or where you live."
Were the draft to be the basis for a decision by the High Court, access to abortion would remain unchanged in Oregon. Abortion access would be legal and free throughout the nine months of pregnancy. Legal scholars -- including those who support a right to abortion -- have spent the last 50 years regretting the dubious legal arguments which are the foundation of
Roe v. Wade
. Were the High Court to overturn
Roe v. Wade
, each state would have the freedom to create its own policies on abortion.
Representative Fahey continued, "That's why, after the election of Donald Trump, Oregon Democrats took action and passed the Reproductive Health Equity Act in 2017. I was proud to be a chief sponsor of RHEA, which codified the right to an abortion in state law and made the full range of reproductive health care more affordable and accessible for all Oregonians. And this year, in preparation for the possibility of a post-Roe America, the legislature established the Oregon Reproductive Health Equity Fund, a $15 million dollar investment in abortion access which will expand provider capacity across the state and support those seeking abortion care in Oregon."
A D V E R T I S E M E N T

A D V E R T I S E M E N T
Critics of this policy have questioned the wisdom and fiscal prudence of Oregon taxpayers funding abortions for out-of-state persons.
Representative Fahey admitted the lack of urgency the draft presents to Oregonians, saying, "To be clear, abortion is still legal, and in Oregon we will continue to be committed to reproductive freedom -- no matter what decision the Supreme Court makes. I now call on Congress to join Oregon and codify Roe v Wade into federal law. As elected leaders we have a responsibility to do everything in our power to protect this fundamental right."
--Staff Reports
| | |
| --- | --- |
| Post Date: 2022-05-10 07:23:25 | Last Update: 2022-05-09 19:26:24 |
Another example of extreme left-wing violence?
I
n the late evening on Sunday, May 8, the offices of Oregon Right to Life were attacked. An individual used incendiary devices, one of which exploded and caught the building on fire. Apparently, they had done so after trying to break into the building.
The office was vacant at the time, and no one was harmed. Fire and police departments responded quickly, minimizing damage to the building. The agencies are actively investigating the incident.
The attack comes shortly after the recent news of the Supreme Court opinion draft leak regarding the Roe v Wade decision possibly being overturned.
Lois Anderson, Oregon Right to Life executive director, expressed, "Understandably, our team is shaken up by this attack. We are committed to taking proper precautions to protect the safety of our staff as we move forward." She added, "We are thankful for the quick action of our first responders committed to maintaining a safe environment to operate in this community."
Oregon Right to Life has had long-standing opposition to the use of force, intimidation, and violence by any person pursuing pro-life activities.
A D V E R T I S E M E N T

A D V E R T I S E M E N T
They state that their commitment to the well-being of all human life requires that they respect the inherent value and dignity of all people.
Just as they condemn abortion and euthanasia, they also oppose private acts that take human life, inflict bodily harm, or destroy another's property. They say that no board member, officer, employee, or chapter officer may participate in any illegal or harmful act against another person or property in pursuing pro-life activity.
Oregon Right to Life will not knowingly do business with any organization or business which endorses violence in any way toward pro-abortion persons or businesses.
Oregon Right to Life was founded in 1970 and is an affiliate of National Right to Life Committee, America's oldest and largest national pro-life organization.
This is an active investigation, the Keizer Police are asking anyone knows any information on this case to
contact them
.
--Bruce Armstrong
| | |
| --- | --- |
| Post Date: 2022-05-09 12:30:31 | Last Update: 2022-05-09 19:42:16 |
Get ready to pay more for transportation projects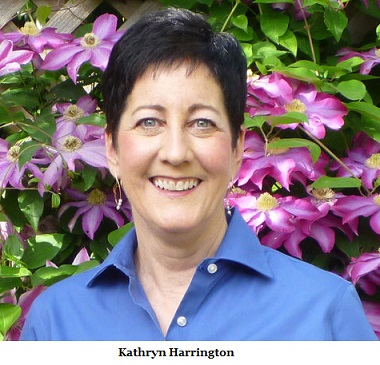 T
he Washington County Oregon Transportation Development Tax (TDT)
rates will increase
by 3.901%, effective July 1, 2022.
Once the increase takes effect, the
Washington County Transportation Development Tax
rate for a single-family detached home, for example, will be $9,998 – an increase of $375 more than the 2021-22 rate of $9,623.
The Washington County Transportation Development Tax is based on the average estimated traffic generated by new development of that type and is paid by developers to fund transportation projects including road improvements, sidewalks, bike lanes and transit upgrades such as bus shelters.
A D V E R T I S E M E N T
A D V E R T I S E M E N T
TDT rates are adjusted annually based on a five-year rolling average of road construction, labor and right-of-way costs.
The rate increase was approved April 19 by the Washington County Board of Commissioners.
Washington County code calls for the Board to act on the Washington County Transportation Development Tax adjustments annually before May 1.
Kathryn Harrington is the Chair of the
Washington County Commissioners
.
--Bruce Armstrong
| | |
| --- | --- |
| Post Date: 2022-05-09 12:25:15 | Last Update: 2022-05-09 18:58:45 |
"Oregonians need real leadership"
O
regon Republican gubernatorial candidate Kerry McQuisten has announced that her candidacy has been officially endorsed by David Bossie. Bossie is the senior advisor to former President Trump, Deputy Campaign Manager for the Trump 2016 Campaign, producer of the newly released film "Rigged," and President of Citizens United.
Bossie tweeted out the endorsement on May 3: "I'm proud to endorse Kerry McQuisten for Oregon Governor. Kerry is a Trump supporting principled conservative who will fight every day to Make Oregon Great Again. Oregonians need real leadership and common sense reforms from a political outsider who will always put Oregon first."
McQuisten says, "We have four decades of leftist destruction to reverse. Oregon is upside down in every area due to failed management and infringement on our freedoms. Whether the issue is stopping this culture of crime that has been deliberately created here, or handing the power back to parents when it comes to our kids' educations, I look forward to bringing back the Oregon we all once loved."
A D V E R T I S E M E N T

A D V E R T I S E M E N T
McQuisten has also been endorsed by Steve Yates, President of Radio Free Asia under the Trump administration, Dr. Kelli Ward, who serves as Chair of the Arizona Republican Party, former Oregon State Representative Greg Barreto, Utah State Representative Ken Ivory who founded the American Lands Council, dozens of businesses around the state, and hundreds of individuals and elected officials from all corners of Oregon.
She has also received gubernatorial endorsements from the Eastern Oregon Mining Association, Oregonians for Medical Freedom, and Restore Oregon NOW.
If elected, McQuisten, who is the mayor of Baker City, a seventh generation Oregonian, and a business owner, would become Oregon's first female Republican governor, and the first governor from eastern Oregon since the 1950s. She would also be Oregon's first Republican governor in four decades.
--Bruce Armstrong
| | |
| --- | --- |
| Post Date: 2022-05-09 10:01:28 | Last Update: 2022-05-09 10:14:04 |
A recent survey found that rents for Portland residents have climbed 40 percent
L
eaders from the three Portland-area Metro counties for the first time jointly released numbers from their federally required counts of people experiencing homelessness. In the first full regional snapshot of homelessness since the start of the COVID-19 pandemic, 6,633 people were counted as experiencing homelessness on the night of Jan. 26, 2022.
Of those 6,633 people counted, 3,611 were experiencing unsheltered homelessness. An additional 2,222 people were counted in shelters, with 800 more in transitional housing.
Multnomah County: 5,228 people (3,057 unsheltered, 1,485 in shelter, 686 in transitional housing)
Washington County: 808 people (227 unsheltered, 496 in shelter, 85 in transitional housing)
Clackamas County: 597 people (327 unsheltered, 241 in shelter, 29 in transitional housing)
The results, which will be reported to the U.S. Department of Housing and Urban Development, also make clear that people of color continue to face disproportionate rates of homelessness. In Multnomah County, for example, people of color made up almost 40 percent of everyone counted this year.
Because of federal rules, the Count does not include thousands of people who did not have a home of their own on the night of Jan. 26 but were "doubled up," staying with friends or family. Culturally specific providers tell us that people of color are more likely to experience homelessness this way and are underrepresented in the Count as a result.
A D V E R T I S E M E N T

A D V E R T I S E M E N T
The outcome of the Count does not directly affect funding levels, but conducting the tally helps ensure our communities remain eligible for federal funding for housing and homelessness services. (Those funds are separate from federal COVID-19 funding.)
As a one-night snapshot, the federally structured Count also isn't designed to reveal how many people move in and out of homelessness over the course of a year, either losing their housing or gaining it back with support services.
The extent of homelessness in the community isn't static, and the number of people experiencing homelessness who need services over the course of a year is much larger than any one-night number.
The results this year speak to the ongoing effects of the COVID-19 pandemic. The pandemic continues to present serious challenges for vulnerable community members -- sharply affecting service providers and leaving unsheltered homelessness far more visible in the tri-county region.
And just as they did before the pandemic, people living with fixed incomes and/or disabling conditions also continue to bear the brunt of the region's housing crisis. In fact, even during the pandemic, rents and home prices in the Portland-area have continued to grow at one the nation's fastest paces.
A D V E R T I S E M E N T

A D V E R T I S E M E N T
A recent survey by Redfin,
as reported by local media
, found that rents for Portland residents have climbed roughly 40 percent since March 2021. Experts say much of the increase is due state and local government policies on housing.
The region also continues to see significant numbers of people counted as experiencing chronic homelessness. That means they have at least one disabling condition -- a mental health condition, addiction disorder, chronic illness or physical disability — and have been homeless for at least a year.
Overall, the three counties tallied 3,674 people who met that definition.
Chronic homelessness is the primary focus of extensive new regional funding, through the voter-approved Supportive Housing Services Measure, that finally became available for programs in July 2021, mere months before the Count.
Since then, the three Metro-area counties have been investing those funds, along with other new local, state, and federal resources, into hundreds of additional shelter beds, street outreach teams, and supportive housing placements. Metro, the regional government that distributes the funds, has posted a dashboard showing that growing impact.
Local governments have also invested substantial federal relief funds into rent assistance programs to prevent what could have been a tidal wave of new homelessness, while also using federal funds to increase shelter and hygiene services, through programs like the Safe Rest Villages and others.
A D V E R T I S E M E N T
A D V E R T I S E M E N T
Washington County Chair Kathryn Harrington shares, "Our response solutions have increased, yet there is much more to do. Homelessness should never be necessary in our region. We have seen the impact from increasing shelter options and expanded housing resources to support our most vulnerable community members."
--Staff Reports
| | |
| --- | --- |
| Post Date: 2022-05-08 17:47:10 | Last Update: 2022-05-08 18:12:07 |
Oregon AG at Odds with Governor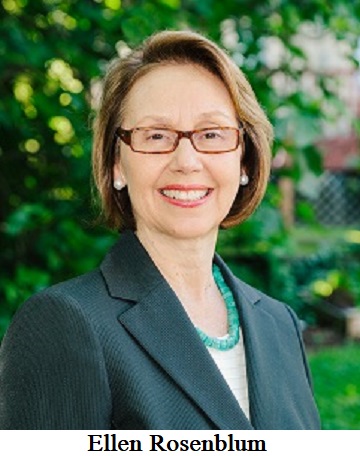 O
n April 6, 2022, Oregon Attorney General, Ellen Rosenblum, wrote a
Guest Opinion for The Oregonian
on 'ghost guns.' She implored legislators to close the 'ghost gun' loophole in gun-safety laws. Her opinion piece was prompted when the agents from the U.S. Alcohol, Tobacco, Firearms and Explosives, working with Salem police, raided a home with 63 'ghost guns' and 200 counterfeit M30 oxycontin pills, believed to be made with fentanyl.
Rosenblum blames the legislature for not acting on bills she proposed in 2019, 2021 and
SB 1577
in 2022 that would ban manufacturing of any firearm that cannot be detected by a metal detector. She is committed to bring the bill back in 2023. In the meantime, Rosenblum has joined Oregon in a lawsuit seeking federal actions to restrict ghost gun manufacturing.
There is no doubt that ghost guns may be an attractive choice for criminal elements. Here is the rub. It was federal agents that discovered the suspect had enlisted drug addicts to buy guns for him paying them with counterfeit pills.
Governor Brown has made every attempt to keep federal agents out of Oregon, away from courthouses and access to information. In 2018 Rosenblum joined Governor Brown in a successful lawsuit to void two federal laws requiring states to aid immigration authorities – meaning local police don't help ICE agents when suspects are released from jail or hold them for ICE.
Governor Brown has released around 1,000 prisoners, not to the liking of some District Attorneys. Lane County District Attorney Patricia Perlow, Linn County District Attorney Doug Marteeny and four family members of homicide victims
filed suit
to stop early release of more than 70 people who committed crimes as juveniles, including murder.
A D V E R T I S E M E N T

A D V E R T I S E M E N T
Recent news reported Brown granted clemency to a convict serving life without parole in the 1994 cold-blooded murder of a teenager.
When
SB 819 passed in 2021
, to allow reconsideration of a conviction, there were many questions on flooding the courts with criminal cases and not just cases due to a change in the law.
The U.S. Alcohol, Tobacco, Firearms and Explosives have been looking for "Buy Build Shoot" kits, which have been classified as firearms by the Biden Administration. They are being blamed for a violent interstate crime wave. Last year they traced 15 murders to these kits in California. In California, ghost guns made up about 41% of guns recovered in the Los Angeles area in 2020. Rosenblum says, in Oregon, police have reported cases in which students have been found with ghost guns or ghost gun components.
How many ghost guns are being sold on the black market that any law would not touch? It all leads back to who is buying them and why.
--Donna Bleiler
| | |
| --- | --- |
| Post Date: 2022-05-08 10:35:22 | Last Update: 2022-05-08 18:08:33 |
Don't wait until you book a flight
T
he Real ID deadline is only one year away. Oregonians may want to get it done as soon as possible, if planning on interstate travel.
Starting May 3, 2023, you will need more than a standard Oregon driver license or ID card at airport security checkpoints to board a flight within the U.S. You will need a Real ID-compliant driver license or ID card, or a passport or other federally acceptable ID.
The Transportation Security Administration
has a full list
of identity documents it will accept for air travel.
If there is even a tiny chance you will need to travel by air in the future, don't wait until 2023 to make sure your ID is ready to fly. What if you get a sudden wedding invitation? Or the sad news of a funeral?
"A year may sound like a long time, but it isn't when it comes to issuing secure identification such as driver licenses, ID cards and passports," DMV Administrator Amy Joyce said. "It can take weeks to gather the documents you need to qualify for a type of ID that the TSA will accept at airports."
DMV offices in Oregon and across the country are busy, and the U.S. Department of State has a backlog for passport applications and renewals. As the Real ID deadline approaches, DMVs and the State Department will get busier. So beat the rush – get the Oregon Real ID option or a passport now.
Is your license or ID card expiring in the next 12 months?
A D V E R T I S E M E N T

A D V E R T I S E M E N T
You can renew your Oregon license or ID card up to 12 months before your expiration date. If you need to renew in the next 12 months anyway, why not do it early and add the Real ID option? That would save you a second trip to DMV or the wait for a passport.
R
eal ID is optional in Oregon because you may already have a passport, passport card, military ID or other credential for air travel. But if you want the Real ID option on your Oregon driver license or ID card, don't wait until you book a flight.
How do I get the Real ID option in Oregon?
Make sure you have the documents you need to qualify for Real ID
You must apply for Real ID in person. You can visit a DMV office or make an appointment online
Bring the documents on your checklist and your current license or ID card, and pay the $30 Real ID fee in addition to the regular issuance, renewal or replacement fee.
Then the process is the same as a standard Oregon card: signature, get your photo taken and receive a paper interim card until your Real ID plastic card arrives in the mail in 5-10 business days. You cannot use the interim card for air travel.
"You may already have the ID you need for air travel," Joyce said. "But if you don't, please act now – get or renew your passport, or add the Real ID option to your Oregon license or ID card. Oregon DMV offices are already very busy, but they will get busier in 2023 because of Real ID."
--Staff Reports
| | |
| --- | --- |
| Post Date: 2022-05-07 11:50:57 | Last Update: 2022-05-07 12:27:58 |
"We have procedures to competently and correctly respond with this situation"
T
he office of the Clackamas County Clerk is reporting that some ballots printed for the May 17, 2022 Primary Election have barcodes that are blurred. According to a press release, this was a printing issue with an external printer who has printed ballots for Clackamas County for more than 10 years with no issues. This defect in the printed ballot causes the affected ballots to be rejected by the county's automated ballot processing equipment. The ballots with the defect are validly cast votes, and will be tallied.
The Clerk's office says that the defective bar codes do not identify voters nor do they relate in any way to voter's selections on candidates or measures. They are a code that identifies the "ballot style" so that the equipment can tally the votes in the correct elections.
A certain number of ballots that are received in every election are damaged in handling, in the mail, or while in the possession of the voters due to beverage spills and similar accidents. There is a routine process for handling those ballots. The original ballots themselves are retained. At least two election workers of different political affiliations transfer the votes to a machine-readable duplicate ballot. The workers must agree that the votes cast on the original ballot have been correctly transferred to the "duplicate" ballot to be read by the machine. The duplicate ballot is then included in the batch to be processed in place of the damaged ballot. The damaged ballot is retained.
A D V E R T I S E M E N T

A D V E R T I S E M E N T
According to the release, while there are damaged ballots and ballots marked in a fashion that they are not machine-readable in virtually every election, the incidents are ordinarily very small. Preliminary batch runs for the current election lead the County Clerk to believe that the numbers for this election are higher than usual and that additional time and effort will be necessary. The entire process of ballot duplication for the machine-unreadable ballots will be witnessed by election observers, but, the level of activity will be higher than they have seen in the past. Observable colored lanyards identify the political affiliation of election workers and are worn at all times so that observers can be sure that correct process is being used.
According to County Clerk Sherry Hall, "It is our objective to count every validly cast vote in this election and every election. Our voters are entitled to expect nothing less. We have plans and procedures in place to competently and correctly respond with this situation and many others. Fortunately, recent legislative and regulatory changes allowed my staff to identify this problem early in the election and have provided additional time to deal with it. It is simply a matter of staffing up and scaling up a process that has been vetted and is already in use. While legislative changes will delay final election results, that delay is due to the shift from a close of polls at 8 PM on Election Day cutoff for receipt of ballots to an Election Day postmark cutoff for ballots. We simply will not have them all to count at 8 PM on Election Day. The delay is not caused by the need to duplicate ballots that are not machine-readable in their original form. There is no better election staff than the one we have here in Clackamas County and we expect to meet all deadlines for the release of tallies and certification of results in spite of the increase in workload."
--Staff Reports
| | |
| --- | --- |
| Post Date: 2022-05-07 08:51:08 | Last Update: 2022-05-07 09:10:09 |
The Oregon Legislature made this possible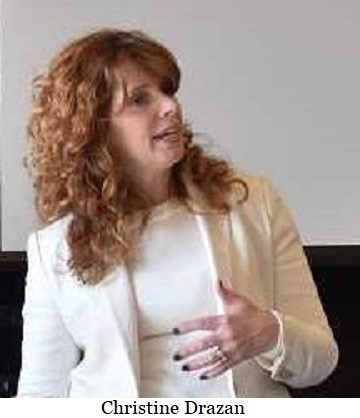 T
he Eugene 4j School District school board is planning, at their May 18th meeting, to prohibit Concealed Handgun License holding parents from being anywhere on their property. The Oregon Legislature made this possible in the 2021 Session with
SB 554
. Second amendment advocates pressured Christine Drazan to walk out on the session, but she failed to do that, and the bill passed without Republican support in either chamber.
If they adopt this policy parents and friends will be forbidden from picking up or dropping off their children or attending any school function anywhere on school controlled property if they are in legal possession of self defense firearms.
The official summary for
SB 554
reads, in part:
Authorizes board of public university, Oregon Health and Science University, community college or school district to adopt policy providing that affirmative defense for concealed handgun licensees possessing firearms on school grounds does not apply. Provides that in prosecution for possession of firearm on school grounds subject to policy, within Capitol, or within passenger terminal of certain airports, concealed handgun licensee affirmative defense is not complete defense but results in Class A misdemeanor conviction punishable by 364 days' imprisonment, $6,250 fine, or both.
The meeting is scheduled for 7:00pm on Wednesday, May 18 and interested persons
may address the board
. The address is:
200 N. Monroe Street
Eugene, Oregon 97402 [ map it]
The agenda item is listed as:
XII.1. Consider Revisions to Board Policies GBA – Equal Employment Opportunity; IGBB – Talented and Gifted Program; JFCJ – Weapons in Schools and adoption of Board Policy KGBB – Firearms Prohibited (10 minutes) Presenter: Christine Nesbit, General Counsel
--Staff Reports
| | |
| --- | --- |
| Post Date: 2022-05-06 15:47:23 | Last Update: 2022-05-06 17:32:56 |
Parents want change for 2022-2023
P
arents in Oregon are uniting against public school curriculums that teach sexual identity. They are discovering that blindly trusting the state to educate their kids is not limited to the three Rs (reading, writing, and 'rithmetic)
When COVID hit and kids were taught virtually from home, parents also learned how they were misled. The blinders were taken off of critical race theory (CRT), sexual identity and comprehensive sexuality education (CSE).
In total defiance of parents, the 2022 Oregon Legislature passed
SB 1521
introduced by the Senate Interim Committee on Education, which is chaired by Senator Michael Dembrow (D-Portland). The measure reduces the value of parents' voices at school board meetings by giving the school district superintendent unfettered power over the school board where parents should have a voice.
This is playing out in real life. Recently parents discovered at the Molalla School Board meeting that a transgender is sharing the girl's locker room without parents and the boards knowledge. Parents have filed a legal complaint.
Parents have reason to assuming their school board will function as parents wish and in the best interest of their children.
ORS 332.072 states "the legal status of school districts as corporate bodies, and the district school board is authorized to transact all business coming within the jurisdiction of the district and to sue and be sued. Pursuant to law, district school boards have control of the district schools and are responsible for educating children residing in the district." This statute was not changed by SB 1521 that may add conflict between school boards and school superintendents.
The Oregon State Board of Education mission is to provide leadership and vision for Oregon's public schools and districts by enacting equitable policies and promoting educational practices that lead directly to the educational and life success of every student.
The board sets educational policies and standards for Oregon's 197 public school districts, and 20 educational service districts. All of these agencies have separate governing bodies responsible for transacting business within their jurisdiction. This relegation to limit local school boards to "business" with a top-down approach on curriculum is creating the conflict between superintendents, school boards, and parents.
A D V E R T I S E M E N T

A D V E R T I S E M E N T
The State Board is made up of seven members appointed by the Governor and approved by the Senate. Currently the 5th Congressional District position is taking applications. Those interested should contact the State Board Administrator for further information.
The State Board of Education is in the process of forming an advisory panel that will work to revise the Health Education and Sexuality Education Standards and Performance Indicators.
Parents have an opportunity to give their voice on the 2022-2023 Health Education Advisory Panel for approval by the State Board of Education.
M
embership on this panel will require participation in approximately four to six meetings and conventions over the 2022-2023 school year.
Ideally, ODE would like to have panel members that are health educators or curriculum directors who are familiar with and use the standards regularly, or content specialists from the public health field and community-based health programs.
However, others are welcome to apply, especially if they are familiar with the standards and the educational process. Application deadline has been extended to May 9.
It is advisable for every parent to subscribe to the State Board of Education updates.
SB 1521 allows the school superintendent to follow the State Board of Education policy suggestions without approval from the local school board. That will require a more diligent look at what the State Board of Education is advising superintendents.
--Donna Bleiler
| | |
| --- | --- |
| Post Date: 2022-05-05 11:17:56 | Last Update: 2022-05-05 20:14:09 |
Any ballot postmarked by Election Day is considered on time
O
regon Secretary of State Shemia Fagan has released a new Public Service Announcement to educate voters about the postmark rule. This is the second PSA the Secretary has released as part of the Trusted Info 2022 campaign. The new PSA is available in English, Spanish, Russian, Cantonese, Mandarin, Vietnamese and Somali.
"Our best tool in the fight against false information is true information," said Secretary of State Shemia Fagan. "We are committed to reaching Oregon voters early and often so the first thing they hear about Oregon elections is the truth."
A new law in Oregon known as the "postmark rule" says that any ballot postmarked by Election Day is considered on time even if it arrives at elections offices up to seven days after the election. Voters may be able to put their ballots in the mail as late as Election Day if their mail is collected by USPS and postmarked that day.
The new law will mean that the total number of votes cast in the election may increase in the days following Election Day. These are not "late" votes. Every vote tallied by elections officials will have been cast on time.
The new law could mean that very close contests will not be decided on election night. According to Secretary Fagan, even if the results come in a little slower, they will be accurate.
The State Legislature passed the
HB 3291
-- the postmark rule -- into law in 2021.
--Staff Reports
| | |
| --- | --- |
| Post Date: 2022-05-04 12:54:55 | Last Update: 2022-05-04 13:04:54 |
Read More Articles