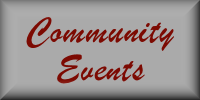 Post an Event

Save Our State Rally
Saturday, October 8, 2022 at 12:00 pm
2022 Midterm Candidate Rally
Front Steps of the Oregon Capitol

School Choice Event
Tuesday, October 11, 2022 at 6:00 pm
CISC Presents: Donna Kreitzberg with Education Freedom for Oregon will be here to update us on the initiative she is working on for School Choice.
Conservative Alliance Headquarters
2562 S Santiam Hwy, Lebanon Oregon

Polk County Conservative Candidate Potluck & Forum
Wednesday, October 12, 2022 at 5:30 pm
Please join us to hear from candidates & enjoy fellowship & networking with like-minded friends. Invited candidates include city council, mayor, legislative, governor, & congressional races. Coffee, lemonade, and water provided; please bring a dish to share. 3215 Independence Hwy, Independence OR Questions? Please contact Kathy Freeborn Hadley @ 503.559.5901 or kathyfree17@gmail.com
3215 Independence Hwy, Independence OR Questions? Please contact Kathy Freeborn Hadley @ 503.559.5901 or kathyfree17@gmail.com


Oregon General Election
Tuesday, November 8, 2022 at 8:00 pm
Statewide

Oregon Legislature Interim Committee Meetings
Wednesday, December 7, 2022 at 8:00 am
Legislative Committee hearings
Oregon Capitol

Oregon Legislature Interim Committee Meetings
Thursday, December 8, 2022 at 8:00 am
Legislative Committee hearings
Oregon Capitol

Oregon Legislature Interim Committee Meetings
Friday, December 9, 2022 at 8:00 am
Legislative Committee hearings
Oregon Capitol
View All Calendar Events
This kind of cronyism and inside-tracking is of great concern to many in the public
O
regon Governor Kate Brown recently did two astonishing things: she broke the promise she made to the public ensuring transparency in the judicial appointment process, while simultaneously making her
100th judicial selection
. The press release she issued memorializing both achievements also praised herself for the diversity of her appointments, which is expanded upon below.
First and foremost, Brown's
broken vow of transparency
is too important to be overlooked. The promise came in September 2019, in the wake of her shocking appointment of her
general counsel Misha Isaak
to the Court of Appeals, without giving notice of the vacancy to any others who would seek to apply.
That was entirely outside of the usual process that the office typically followed to fill a
court vacancy
. Brown's decision to install the apparently underqualified Isaak into such an important position smacked of cronyism and
ruffled feathers
in the legal community.
When the dust settled after the fiasco, Brown pledged to announce all judicial vacancies and "standardize" the appointment process. But now she has broken even that vague promise: Brown's 100th judicial selection, Jacqueline Alarcón, was made without any announcement of a vacancy needing to be filled—in this case, the retirement of Judge Jerry Hodson from Multnomah County District Court, effective June 30th. Governor Brown's office and the Oregon Judicial Department have failed to produce a copy of that retirement letter, so it is not known when it was submitted.
Whatever day it was tendered, Brown then made a conscious decision to keep the vacancy secret, and rather than call for a fresh pool of applicants, Brown instead chose from the
dusty pile of sixteen résumés
leftover from the last Multnomah court opening. That begs the question: is this the best that Multnomah can do?
The answer is, no, it is
not
the best that Oregon's busiest court can do. Which brings us to those diversity statistics.
On their face, the 100 judges that Brown selected over her two terms -- 75% white, 25% persons of color, and 50/50 female/male -- line up fairly well with the races, ethnicities, and genders of
Oregon's actual population
-- meaning that the state's judiciary more or less accurately and proportionally reflects the actual public it serves. Such visibility and representation are vital to the judicial branch.
However, that 25% representation for POC came mostly in the last six months, after a dismal four year stretch -- as though Brown suddenly realized that her commitment to diversity on the bench was evidently an empty promise, and she needed to hastily make up the difference.
P
erhaps more telling than that mad, eleventh hour dash is another statistic not promoted in her press release: Nearly half of Brown's judicial appointments belong to -- or used to belong to -- Oregon Women Lawyers, an organization of which Governor Brown was a
founding member
, and of which incoming Judge Jacqueline Alarcón was the most recent
president
, her term ending just last month.
According to its website, OWLS as they are known, has around 1,200 members, and while their mission is clearly stated, they are exceptionally light on details about their activities or how they achieve their goals—beyond getting themselves appointed to the bench.
A D V E R T I S E M E N T
A D V E R T I S E M E N T
More importantly, there are more than 15,000 licensed attorneys in Oregon, all of whom are eligible for judicial appointment, and OWLS comprise only 8% of them. Meaning that OWLS, no matter how good or noble the work they purportedly do, are vastly overrepresented in Oregon's judiciary.
It is therefore reasonable to conclude that being an OWL is the single most important factor in Brown's selection process. And that's cronyism.
Given that OWLS are such a significant network of attorneys and judges, and given that OWLS are supported by some of Portland's toniest law firms, it is also reasonable to conclude that some people who end up in court may have greater "access to justice" through the OWLS' grid than others.
This kind of cronyism and inside-tracking is of great concern to many in the public, no matter what their affiliation.
--Stephanie Volin
| | |
| --- | --- |
| Post Date: 2022-05-26 11:43:25 | Last Update: 2022-05-26 11:45:19 |
The regional quarantine is required by federal and international rules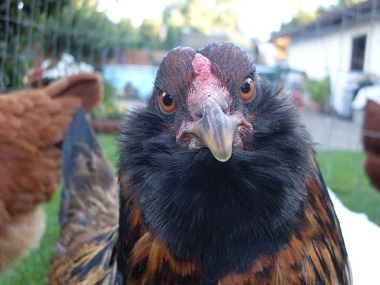 O
n May 23, the United State Department of Agriculture's (USDA) National Veterinary Services Laboratory (NVSL) confirmed a case of Highly Pathogenic Avian Influenza (HPAI) in Idaho along the Oregon border. Therefore, USDA has
implemented a regional quarantine
that extends into Malheur County.
For your convenience, ODA provides an
online map of HPAI outbreak and quarantine areas
in Oregon. People may enter their address to determine whether they are included in the quarantine area.
Due to federal and international disease control requirements, after a confirmed case, a regional quarantine for all avian species and vehicle traffic involved with avian species (under authority of ORS 596.402) must be issued for an area extending a minimum of 10 kilometers around the infected property.
The regional quarantine is required by federal and international rules. This is to ensure the control of HPAI and prevent the potential spread of the disease beyond the quarantined area.
A D V E R T I S E M E N T

A D V E R T I S E M E N T
In addition, the regional quarantine will prevent the movement of poultry from within this quarantine area for a period sufficient to allow state and federal officials to conduct surveillance within the quarantine area to ensure no additional cases of HPAI exist.
To view the emergency rules
603-011-5001
filed please visit the Oregon Secretary of State online.
Organizers of events involving birds must immediately inform the Oregon State Veterinarian,
Dr. Ryan Scholz
1-800-347-7028 of any scheduled events. Additionally, they should share the news with the event exhibitors and vendors.
For more information about HPAI please visit
ODA Avian Influenza online
.
--Bruce Armstrong
| | |
| --- | --- |
| Post Date: 2022-05-26 09:47:53 | Last Update: 2022-05-26 10:01:22 |
Skyrocketing pump prices won't put brakes on Memorial Day Travel
G
A
as prices have either remained flat or risen every day in the last month, setting multiple new record highs. But demand for gasoline in the U.S. has increased to 9 million barrels a day, which is typical for this time of year. For the week, the national average for regular jumps eight cents to $4.60 a gallon according to AAA Oregon. The Oregon average jumps 10 cents to $5.16.
All 50 states have averages above $4 a gallon and six states, including Oregon, have averages above $5. California remains the only state with an average above $6. The national and Oregon averages continue to set new record highs almost daily, eclipsing the recent record highs set in March.
The Memorial Day holiday weekend will be a busy one, despite the soaring gas prices. AAA predicts 39.2 million people (11.8% of the population) will travel 50 miles or more from home this Memorial Day weekend. This is an increase of 8.3% over 2021, bringing travel volumes almost in line with those in 2017.
In the Pacific Region, Region (AK, CA, HI, OR, WA), 6.7 million people (12.5% of the population) are expected to travel, an 8.1% increase compared to 2021. About 530,000 Oregonians will travel over the long weekend.
While 89% of Memorial Day travelers will drive to their destinations, air travel continues to rebound, up 25% over last year, the second-largest increase since 2010. Gas prices will be the most expensive ever for the holiday.
"Gasoline is more than a dollar per gallon higher now than it was on February 24, when Russia invaded Ukraine. That sent shock waves through the global oil market and crude prices have remained significantly elevated ever since," says Marie Dodds, public affairs director for AAA Oregon/Idaho. "Even with record high pump prices, demand for gas is rising as more drivers hit the road, despite the pain they're feeling at the pumps."
Higher crude oil prices result in higher pump prices since oil is the main ingredient in gasoline and diesel. On average, about 53% of what we pay for in a gallon of gasoline is for the price of crude oil,12% is refining, 21% distribution and marketing, and 15% are taxes, according to the U.S. Energy Information Administration.
Crude oil prices remain elevated due to the Russian invasion of Ukraine. Russia is one of the top three oil producers in the world, behind the U.S. and Saudi Arabia, and about 25% of Europe's oil is imported from Russia. Tight global oil supplies made worse by the lack of product coming out of Russia have put upward pressure on crude prices. A year ago, crude was around $66 per barrel compared to $110 today.
Demand for gasoline in the U.S. rose from 8.7 million b/d to 9 million b/d. Total domestic gasoline stocks decreased by 4.8 million bbl to 220.2 million bbl last week, according to the U.S. Energy Information Administration (EIA). Tighter supply and increased demand have pushed pump prices higher. This supply/demand dynamic and volatile crude prices will keep upward pressure on pump prices.
A D V E R T I S E M E N T

A D V E R T I S E M E N T
Meanwhile, the switch to the more expensive summer blend of gasoline, which usually adds seven to ten cents per gallon depending on the market, is happening now. This switchover should be complete nationwide by early June. This summer blend switch is an annual event. It is unrelated to the Biden Administration's announcement a few weeks ago to allow the higher ethanol E15 gas blend to remain on sale throughout the summer until September.
Pump prices are higher in all 50 states week-over-week. The District of Columbia (-1 cent) is the only area with a weekly decline. Alaska (+19 cents) has the largest weekly jump. New Mexico (+2 cents) has the smallest weekly gain.
California ($6.07) is the most expensive state in the nation and is the only state to ever have an average above $6 a gallon. There are six states, including Oregon, with averages at or above $5. Every other state and D.C. has an average at or above $4 a gallon.
The cheapest gas in the nation is in Oklahoma ($4.07) and Kansas ($4.07). This week no states have averages below $3 a gallon, same as a week ago. For the 72nd week in a row, no state has an average below $2 a gallon.
All 50 states and the District of Columbia have higher prices now than a month ago. The national average is 48 cents more and the Oregon average is 50 cents more than a month ago. This is the 24th-largest monthly jump in the nation. New York (+70 cents) has the largest monthly gain. Utah (+9 cents) has the smallest.
All 50 states and the District of Columbia have higher prices now than a year ago. Every state and D.C. have a current average that's a dollar or more higher than a year ago. The national average is $1.56 more and the Oregon average is $1.76 more than a year ago. This is the ninth-largest yearly increase in the nation. Alaska (+$1.91) has the biggest yearly increase. Colorado (+$1.06) has the smallest year-over-year increase.
--Staff Reports
| | |
| --- | --- |
| Post Date: 2022-05-26 07:52:15 | Last Update: 2022-05-25 20:23:27 |
"We ran for office to solve big problems"
I
n a statement that some regard as "too soon" and smacking of political opportunism following the school shooting in Uvalde, Texas, resulting in the murder of 19 children and two adults, Representatives Dacia Grayber (D-Tigard), Rachel Prusak (D-West Linn), Andrea Salinas (D-Lake Oswego), Barbara Smith Warner (D-Portland), Ricki Ruiz (D-Gresham) and Lisa Reynolds (D-Portland) released a statement in favor of increased firearm restrictions.
"There is no making sense of such a senseless and preventable act -- there is only anguish. The trauma the victims' families and community in Uvalde now face is only too familiar, just 10 days after the racially motivated mass murder in Buffalo, NY. This is the second deadliest school shooting since Sandy Hook, and as a predominantly Latino community, yesterday's massacre is particularly frightening for the many Latino parents who see schools as a place of hope and a safe place to learn for their children.
"We ran for office to solve big problems and make life better for our constituents -- and that includes taking on the gun lobby and politicians that place profits and political power over children's lives."
Oregon Firearms Federation Director Kevin Starrett responded "The shrill and opportunistic bleatings of leftists in response to the Texas murders is truly appalling. Once again the liberals who vilified the police, and whose reprehensible behavior got police removed from schools in Oregon cities, are wallowing in the blood of the lost innocent.
Starrett continued, "The hypocrites who work in our legislature, who are now calling for more restrictions on the law abiding, have locked down their own work place, surrounded themselves with armed guards and installed metal detectors to protect themselves and the lobbyists who fund them. But our schools remain unprotected, soft targets for people whose mental illness Oregon political hacks refuse to address."
A D V E R T I S E M E N T
A D V E R T I S E M E N T
The House Democrats' statement added, "In Oregon, we've passed legislation that requires background checks, prohibits guns on public school grounds, makes extreme risk protection orders available, and ensures the secure storage of firearms. We are committed to taking bold action during the next legislative session in 2023 to further prevent these types of tragedies from happening.
"The epidemic of gun violence we face is unique to this country. As of 2020, firearms became the leading cause of death for American children and teenagers, and as of today, more than 300,000 children have experienced gun violence at school since the 1999 shooting at Columbine High School in Colorado. This public health crisis is the result of years of irresponsible inaction and recklessly lax gun laws that allowed yesterday's shooter to legally purchase two AR-style rifles just days before the attack, it's why children across the country practice active shooter drills when they should be focused on learning, and it's why communities across our nation are terrorized by gun violence.
"For this reason, we desperately need and urge Congress to waive the filibuster and take action before another child is killed. There are sensible gun laws, supported by a majority of Americans, that Congress can pass quickly, including reinstating a ban on assault-style weapons or limiting high-capacity magazines. The Senate can immediately pass
H.R. 8
to address background check requirements.
"Now more than ever, we need action, not prayers and platitudes," the statement concluded.
--Staff Reports
| | |
| --- | --- |
| Post Date: 2022-05-26 06:05:26 | Last Update: 2022-05-25 19:43:05 |
One allows parents to set up a School Choice Account
A
dvocates of school choice are taking a new run at amending the Oregon Constitution to provide for open enrollment and school choice. Proposed for the November 2024 ballot are two initiatives.
Initiative petition #5
would allow any child to attend any public school in which space is available and is called the Open Enrollment Amendment. Should a school have more applicants than space, it would be required to conduct an "Equitable Lottery" which means a process that must give each participating child an equal chance of selection.
Initiative petition #6
is called the School Choice Amendment and allows parents to set up a School Choice Account which is funded by 80% of the state education dollars intended for the student, which would then be controlled by the parent for educational purposes.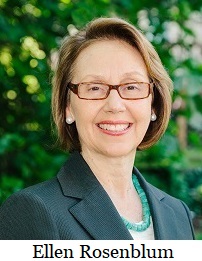 According to Donna Kreitzberg of
Education Freedom for Oregon
, "We are bringing School Choice to Oregon to give parents a voice in the education of their children and so that parents have equal access to Oregon's education dollars. Oregon's education dollars are meant to educate ALL of Oregon's K-12 students, not just those in public school. By using our School Choice measures parents will have the constitutionally protected right to choose the schooling for their children, whether that is in traditional public school, public charter school, private school or homeschool. We would love the public's help to gather our needed 2000 sponsorship signatures for each measure so that these amendments will be on the Nov 2024 ballot. Together we can ensure that all Oregon's K-12 students have the opportunity for a great education."
Many Oregon residents have become disillusioned with the performance of public schools and school choice backers see the current climate as an opportunity to make changes in how education is funded and where a child can attend school.
An initiative proposal sponsored by Marc Thielman
was rejected
in January this year based on advice from Attorney General Ellen Rosenblum. That initiative had a similar proposal requiring education dollars to be controlled by parents. It was rejected because it changed multiple parts of the Oregon Constitution, which is not allowed under the "single subject" rule.
--Staff Reports
| | |
| --- | --- |
| Post Date: 2022-05-25 15:26:33 | Last Update: 2022-05-25 20:33:50 |
Expanding Abortion Access in Preparation for Post-Roe U.S.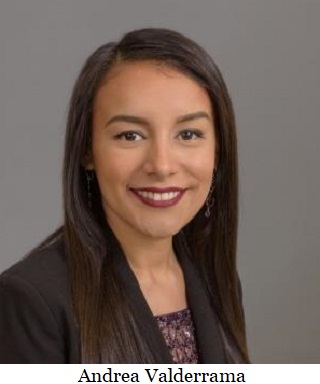 A
s the United States Supreme Court moves closer to overturning legalized abortion in
Roe v. Wade
and states across the country may enact new restrictions on abortion, Oregon House Majority Leader Julie Fahey (D-Eugene) and Representative Andrea Valderrama (D-Portland) met with White House officials and state legislators from California, Washington, Illinois, Maryland, New York and Connecticut to discuss preparations and legislation to protect and expand abortion access.
"In Oregon, years of strong Democratic majorities in both chambers and Democratic governors have given us a head start on passing some of the strongest abortion access laws in the country–laws that have already served as a model for other states," Majority Leader Fahey said. "As we prepare to be a bulwark for abortion access when Roe falls, communicating and coordinating with other states working to expand reproductive health care is critical."
In 2017 Oregon Democrats passed
HB 3391
, increasing abortion access. The law, which was chief sponsored by Majority Leader Fahey, who at the time was a first-term legislator, codified the right to an abortion in state law, and required health insurance plans to cover a full range of services at no out-of-pocket cost to the patient. It also prohibited discrimination in coverage or delivery of care based on gender, sexual orientation, race, disability or immigration status.
In preparation for an influx of people seeking abortion care, Oregon Democrats passed
HB 5202
which established the Reproductive Health Equity Fund, a $15 million investment to expand provider network capacity and address urgent patient needs for abortion funds and practical support -- like travel and lodging.
A D V E R T I S E M E N T

A D V E R T I S E M E N T
"Despite the progress we've made, we know the impact of overturning Roe will be felt largely by Black, Latinx, Indigenous, people of color and LGBTQ+ communities, low-income individuals and families, people with disabilities, rural areas, among other communities who face structural racism and discrimination," Rep. Valderrama said. "This $15 million is critical and will address longstanding health disparities and ensure resources are available to those who may be impacted by the loss of federal abortion protections."
O
regon Democrats also recently announced the formation of the Reproductive Health and Access to Care Work Group of providers, clinics, community organizations, and legislators that will focus on making recommendations for the 2023 legislative session and beyond. Recommendations may include policy, administrative, and budget proposals to protect, strengthen, and expand equitable access to all forms of reproductive care, gender-affirming care, and quality of care.
Eastern Oregonians who rely on Boise and Meridian as the closest health centers could see an up to 35% decrease in access to care when Idaho bans abortion. According to the Guttmacher Institute, Oregon could experience a potential 234% increase in people traveling to the state, depending upon the bans that go into effect, creating added barriers for people seeking abortion care locally.
In addition to legislators across the country, several officials from the Biden-Harris administration were in attendance today, including Jennifer Klein, DAP and Director of the White House Gender Policy Council; Julie Rodriguez, DAP and Director of the White House Office of Intergovernmental Affairs; and Morgan Mohr of the Office of Intergovernmental Affairs.
--Staff Reports
| | |
| --- | --- |
| Post Date: 2022-05-25 09:52:14 | Last Update: 2022-05-25 10:02:16 |
Jacqueline Alarcón to Fill New Multnomah County Judicial Vacancy
W
ith now 100 judicial appointments, Oregon's controversial Governor Kate Brown has stated that she appoints judges who she believes represent the diversity of backgrounds and life experiences of Oregon's people and communities. However, some critics are left wondering if her motives are political.
Oregon's Governor Kate Brown
has now announced
that she intends to appoint attorney Jacqueline L. Alarcón to a vacancy created by the planned retirement of Multnomah County Circuit Court Judge Jerry Hodson.
This marks the 100th judicial appointment that Governor Brown has made to Oregon's courts during her time in office. Judge Hodson will retire on June 30.
The Presiding Judge of Multnomah County previously informed Governor Brown that the judge appointed to this vacancy would be assigned to the Multnomah County Circuit Court's Family Law Department. The Governor selected Alarcón from a list. Alarcón's appointment is effective July 1, 2022.
"Jackie Alarcón's professional and lived experiences, paired with her commitment to lifting up the underserved in our community, make her an ideal addition to the Multnomah County family law bench," Governor Brown said.
Alarcón was born in Los Angeles and was raised in El Salvador until high school. She earned both her bachelor's degree and her law degree from Willamette University.
She began her legal career practicing family law with the Hohbach Law Firm, and then joined the Yates Family Law Firm, where she is currently a partner.
Alarcón was also a pro tem judge in Washington and Multnomah County Circuit Courts. Alarcón is the president of the Multnomah Bar Association and president of Oregon Women Lawyers. She is a board member of Basic Rights Oregon and Familias en Acción, and is associated with Latino Network.
A D V E R T I S E M E N T

A D V E R T I S E M E N T
T
he appointment of Alarcón marks Governor Brown's 100th judicial appointment during her time in office. Under current law, the Oregon Governor is charged with appointing judges to fill judicial vacancies when they occur.
Those judges then stand for election at the next regularly scheduled general election.
Governor Brown believes that these judges should reflect the diversity of the communities they serve.
Of the 100 judicial appointments Governor Brown has made to Oregon courts (judges on the state trial, appellate, and tax courts):
52 are women
25 are persons of color
10 judges are Black
7 judges are Asian/South Asian
7 judges are Latino/Latina/Latinx
1 judge is Native American
Eight openly identify as LGBTQ
Kate Brown claims that this collectivist mentality somehow brings a "deep understanding of the needs of, and inequities that persist within, our criminal justice and legal systems."
--Bruce Armstrong
| | |
| --- | --- |
| Post Date: 2022-05-24 20:08:31 | Last Update: 2022-05-24 20:37:22 |
Mr. Sippel contends the ballot database is a public record
C
lean Voter Rolls is a Political Action Committee that promotes accurate Oregon voter rolls, which are necessary for fair elections. Clean Voter Rolls PAC was formed after
HB 2681
passed in 2021. According to Clean Voter Rolls, this law allows voters who do not vote to stay on the voter rolls indefinitely, making voter rolls inaccurate.
Through a public records request, Tim Sippel sought the ballot database for a public test of the Washington County election system. The County denied the request. The Washington County District Attorney then ordered the County to produce the database. In response, Washington County filed a lawsuit in the Washington County Circuit Court seeking a declaration that it does not have to produce the database. Oregon Secretary of State Shjemia Fagan has now intervened in her official capacity, joining the case against Mr. Sippel.
Through a separate public records request, Janice Dysinger of Clean Voter Rolls, sought among other things the ballot images from the November 2020 Election. Among the documents provided by the County was a backup of the database for the November 2020 Election, which the county contends it did not intend to produce.
When Washington County learned that Mr. Sippel had the copy of the 2020 Election Database produced by Washington County, they sought and were granted a temporary restraining order preventing Mr. Sippel from copying or disseminating the database. Washington County and Oregon claimed that it would be irreparably harmed if Mr. Sippel distributed the database because it would present some unspecified security risk to the election system in Washington County and 14 other Oregon counties.
A D V E R T I S E M E N T
A D V E R T I S E M E N T
The parties have proposed a trial date of June 21 and 23, 2022. In the meantime, the parties have agreed to extend the TRO for another 10 days and to negotiate a protective order so that experts for Mr. Sippel can have access to the database for the purpose of rebutting Washington County's case.
Mr. Sippel contends the ballot database is a public record, he is entitled to possess it, and that the County has no grounds to contend that dissemination of the database to the public would be a security risk.
In a world where some allege that organized criminal activity occurred during the 2020 election to inject a vast number of counterfeit ballots to the election systems in multiple states, as demonstrated by the recent movie 2000 Mules, it is extremely important that Washington County make public the 2020 Election Database. The fact that Washington County is fighting as hard as it can to hide this information from the public raises the question: What are they hiding?
Supporting documents are located at www.joncus.net. Scroll down page to Election Integrity issues, then to Washington County v Tim Sippel
--Staff Reports
| | |
| --- | --- |
| Post Date: 2022-05-23 17:50:07 | |
The requested rates are for plans that comply with the Affordable Care Act
O
regon consumers can get a first look at requested rates for 2023 individual and small group health insurance plans, the Oregon Department of Consumer and Business Services has announced. The agency is directed by Andrew Stolfi.
In the individual market, six companies submitted rate change requests ranging from an average 2.3 percent to 12.6 percent increase, for a weighted average increase of 6.7 percent. In the small group market, nine companies submitted rate change requests ranging from an average 0 percent to 11.6 percent increase, for a weighted average increase of 6.9 percent. Our initial review has found that insurers have identified inflation, medical trend, and enrollment changes as factors in the proposed increases.
Oregonians will also see an uptick in premiums due to the expiration of temporary enhanced subsidies for on exchange individual market plans. The additional premium support has helped to lower monthly premiums by an average of 46 percent since enactment in 2021. Under the enhanced subsidy structure, people between 151 percent and 200 percent of the federal poverty level can get a bronze plan for as low as $1 per month, with other plans varying in costs. The loss of subsidies will equate to an approximate $11.9 million increase every month for Oregonians.
Health insurance companies submitted rate requests to the department's Division of Financial Regulation on May 16. The requested rates are for plans that comply with the Affordable Care Act for small businesses and individuals who buy their own coverage rather than getting it through an employer. Every county has at least four companies available for people to buy insurance on the individual market.
Over the next two months, the division will analyze the requested rates to ensure they adequately cover Oregonians' health care costs. The division must review and approve rates before they are charged to policyholders.
A D V E R T I S E M E N T

A D V E R T I S E M E N T
"Oregon continues to have a strong and competitive insurance marketplace, with four carriers offering plans statewide and Oregonians in most our counties having five or six companies to choose from, " said Insurance Commissioner and DCBS Director Andrew Stolfi. "The Oregon Reinsurance Program continues to allow Oregonians to find reasonable rates."
The Oregon Reinsurance Program continues to help stabilize the market and lower rates. Reinsurance lowered rates by 6 percent for the fifth straight year.
Virtual public hearings about the 2023 health insurance rates will be held July 27-28. A web address to watch the public hearings will be posted at oregonhealthrates.org At the hearings, each insurance company will provide a brief presentation about its rate requests, answer questions from the division, and hear public comment from Oregonians.
"We look forward to a thorough public review of these filings as we work to establish next year's health insurance rates." Stolfi said. "We encourage all Oregonians to join us for the virtual public hearings and provide feedback on their health insurance plans."
Oregonians are encouraged to comment on rate change requests during the public comment period, which opens later this month and runs through July 7. The public can submit comments at oregonhealthrates.org and during the public rate hearings.
Preliminary decisions are expected to be announced in early July, and final decisions will be made in early August after public hearings and comment periods end.
--Staff Reports
| | |
| --- | --- |
| Post Date: 2022-05-23 17:41:58 | Last Update: 2022-05-23 20:24:43 |
Councilors will appoint people to fill vacant seats for the remainder of the year
B
end City Councilors
declared two Council vacancies
at their May 18 meeting, triggering a selection process that is open to community members interested in being appointed to the Bend City Council for the remainder of this year.
In separate announcements, Mayor Sally Russell and Councilor Rita Schenkelberg publicized that they both were resigning and that the May 18 Council meeting would be their final meeting.
During the May 18 meeting, Councilors appointed Mayor Pro-Tem Gena Goodman-Campbell as the new Mayor. Councilors then chose Anthony Broadman to serve as the new Mayor Pro-Tem. Goodman-Campbell will complete Russell's Mayoral term (Council Position 7) which expires the end of 2022.
The move into the seat of Mayor created one vacancy for Goodman-Campbell's seat, (Council Position 5), which also expires in 2022. The other vacancy is for Schenkelberg's seat, (Council Position 4).
Both appointees will serve on the Council for the rest of 2022. Both Council positions will be on the ballot for the general election in November, at which time both seats need to be filled by election.
The appointees will serve on the Council until the newly elected Councilors take office on January 4, 2023.
A D V E R T I S E M E N T

A D V E R T I S E M E N T
The person elected by voters into Schenkelberg's seat will serve out the remaining two years of Schenkelberg's term instead of a typical four-year term.
Community members interested in being appointed can
apply online
between May 19 and June 1.
A
ppointees must be registered to vote in Oregon and must have resided in the city continuously during the twelve months immediately preceding the appointment.
If more than 10 people apply for the vacancies, a subcommittee of councilors (Anthony Broadman, Melanie Kebler and Megan Perkins) will convene to review the applications and suggest candidates for interviews. If fewer than 10 people apply, the whole Council will interview all applicants. Councilors will hold
special public meetings
in early June to conduct interviews.
The City's Charter says a vacancy in the council shall be filled within 30 days by appointment by the council but if the council does not fill the vacancy by an appointment within 30 days, then the vacancy gets filled at the next election, which would be in November.
For more detail, section 21 of the Bend Charter and section 9 of the City Council Rules explain the requirements associated with the process to fill vacancies.
--Bruce Armstrong
| | |
| --- | --- |
| Post Date: 2022-05-23 09:03:33 | Last Update: 2022-05-23 09:32:56 |
County Administrator Gary Schmidt appointed Deputy Elections Administrator
C
lackamas County has given an update on the situation regarding the flawed ballots that were printed for the recent primary election.
Clackamas County says they are committed to ensuring every vote is counted and to build public trust through transparency.
At the direction of the Board of County Commissioners, the county says they are establishing systems to ensure the County Elections Office counts every vote by the state certification deadline of June 13 or earlier. This is in response to thousands of flawed barcodes on ballots that require duplication and a higher than expected voter turnout.
On May 20, 2022, Clackamas County Clerk Sherry Hall appointed Clackamas County Administrator Gary Schmidt as Deputy Elections Administrator.
The county says that this appointment will streamline deploying county resources to support the election and ensure transparent information is available to residents and candidates.
According to the county, here is how the county is taking charge to complete the May 2022 primary election:
Established Elections Support Center
A team of county employees is dedicated to the logistics of completing this election and providing transparent, clear communication with the community.
This work consist of scheduling ballot processors including county employees, representatives of the Oregon Secretary of State's office and other counties and logistics such as security, supplies, facilities and finance.
Providing transparency to community members and candidates about this unprecedented elections process is also a priority. Members of this team are working to ensure daily election result updates online and to provide answers to the community and media's questions.
Reassigning county employees and hiring ballot processors from partner agencies
Administrator Schmidt's first duty was to assemble a qualified staff of up to 200 county employees, so far, to help process flawed election ballots.
This is an all hands on deck situation. Essential county services such as public safety, health and social services, emergency services, and other critical services will continue, however, other work is paused or slowed so we can have as many people focus on the election results.
Clackamas County says they are grateful for the assistance from the Secretary of State's office to support ballot-processing efforts.
Additional counties are also offering support and Clackamas says they will accept that help. They will provide more details as they become available.
Currently, the county is processing ballots daily from 7 a.m. to noon and from 1 p.m. to 6 p.m. There is capacity for 80 people to work each shift.
A D V E R T I S E M E N T

A D V E R T I S E M E N T
The following is an update from Clackamas County of the ballot processing efforts as of May 21, 2022:
How many people are working today to process ballots?
May 21, we had about 50 people total.
How many ballots have been processed?
As of May 20, - 31,979 ballots have been processed. 4,637 ballots were processed on May 20 alone.
How many ballots have been received?
The most recent reported number is 113,448.
What work is happening in the ballot processing rooms today?
Today people continue to open ballots, separate them by ballot type and scan ballots and verification of any discrepancies such as write-ins. We are preparing to continue duplicating after we open more ballots. Duplicating work could begin Monday if not earlier.
When will the county have a timeline for when all votes are counted?
We expect to announce a timeline Monday.
When will results be updated?
Results are updated every day by 8 p.m. As part of the county's new support of the election, we will strive to ensure clear and transparent totals of how many ballots have been processed and received each day.
Clackamas County is currently building a new website to provide this information. The County Clerk's office will also post unofficial results nightly.
--Bruce Armstrong
| | |
| --- | --- |
| Post Date: 2022-05-22 08:51:00 | Last Update: 2022-05-22 13:15:52 |
"Every major issue, from homelessness to the cost of living, should be laid at the feet of Democrats"
A
fter last night's primary election, Senate Republican Leader Tim Knopp (R-Bend) is excited to move towards the general election with 15 Republican candidates that he hopes will help win a majority in the Oregon Senate.
"Oregonians are fed up with Democrats' reckless tax and spend policies that driven up the cost of living and inflation," Knopp said. "They are tired of out-of-control crime that is making their neighborhoods more dangerous. Oregonians deserve better than the last 10 years of far-left extreme policies that have put Oregon on the wrong track. They desperately want balance."
Every major issue, from homelessness to the cost of living, should be laid at the feet of Democrats. They have controlled the Legislature, Governor's office, and state agencies which collectively created havoc and heartache for Oregonians and small businesses across the state.
"Our Republican candidates will challenge the ideas and policies of Democrats in November by casting a new vision for Oregon. We plan on being competitive everywhere and winning a majority in the Senate," Knopp continued.
With redistricting this past fall, there are 16 seats up for election in the Oregon Senate this year. Senate Republicans fielded 15 candidates in seats from Portland to Medford in 2022.
A D V E R T I S E M E N T

A D V E R T I S E M E N T
"We are looking forward to a vigorous debate over the summer and the fall on where the direction of Oregon is going. We believe the vast majority of Oregonians will see it is time for new leadership and balance in Salem," Knopp concluded.
--Staff Reports
| | |
| --- | --- |
| Post Date: 2022-05-21 06:04:38 | Last Update: 2022-05-21 10:43:22 |
Read More Articles