On this day, February 5, 1846,The first Pacific Coast newspaper, Oregon Spectator, was published.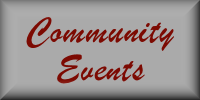 Post an Event

The Oregon Constitution
Wednesday, February 22, 2023 at 7:00 pm
First of a three part series presented by former State Representative Mike Nearman studying the Oregon Constitution.
The River Church 4675 Portland Rd NE Salem

The Oregon Constitution
Wednesday, March 1, 2023 at 7:00 pm
Second of a three part series presented by former State Representative Mike Nearman studying the Oregon Constitution.
The River Church 4675 Portland Rd NE Salem

The Oregon Constitution
Wednesday, March 8, 2023 at 7:00 pm
Third of a three part series presented by former State Representative Mike Nearman studying the Oregon Constitution.
The River Church 4675 Portland Rd NE Salem

We Are Stronger Together
Monday, March 27, 2023 at 10:00 am
Oregon's Natural Resources & Industries (ONRI) is sponsoring the rally to meet legislators and influencers to bring light on legislation affecting natural resource industries, their families, and their communities. https://onri.us/events
Rally at the State Capitol, Salem.
View All Calendar Events
K-9 Nacho and K-9 Max completed the certification process
I
n an effort to combat the rise in fentanyl use and overdoses in our community, the Medford, Oregon Police K-9 team has now partnered with the California Narcotic Canine Association (CNCA) to safely train and certify K-9's and handling officers in fentanyl detection.
In August, MPD K-9 Nacho and K-9 Max completed the certification process becoming the first two police service dogs in Oregon to be certified by a police K-9 association to detect fentanyl.
"This innovative effort was led by K-9 Officer Havice.
"It's thanks to his diligent work and extensive research that we were able to connect with CNCA and complete this impactful K-9 training." said Lieutenant Mark Cromwell.
A D V E R T I S E M E N T

A D V E R T I S E M E N T
Medford Area Drug and Gang Enforcement (MADGE) has seen an extreme increase in powdered fentanyl which poses a significant risk of exposure to Officers and K-9's. Safety measures are in place for all responders and service dogs which includes having Narcan on hand to deploy if necessary.
K-9 Max has already been deployed and successfully detected fentanyl – which led to the seizure of more than 6 ounces of powdered fentanyl.
The recent certification of K-9 Nacho and K-9 Max will help in efforts to save lives and limit the amount of fentanyl in the community.
--Ben Fisher
| | |
| --- | --- |
| Post Date: 2022-10-02 09:33:47 | Last Update: 2022-10-03 12:07:14 |
From the Columbia River to the California border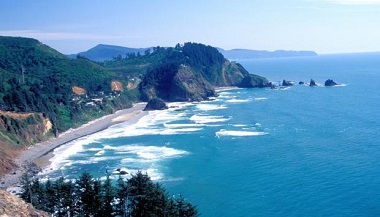 T
he Oregon Department of Agriculture (ODA) and the Oregon Department of Fish and Wildlife (ODFW)
announce razor clams are closed to all harvesting
from the Columbia River to the California border. Recent lab results indicate the marine biotoxin domoic acid has exceeded the closure limit along the entire coastline.
Mussel harvesting is closed from the Columbia River to the north side of the Yachats River for elevated levels of the marine biotoxin paralytic shellfish poison. Mussel harvesting remains open from the south side of the Yachats River to the California border.
Recreational bay clam and crab harvesting remain open along the entire Oregon coast. ODA will continue to test for shellfish toxins twice per month, as tides and weather permit.
A D V E R T I S E M E N T

A D V E R T I S E M E N T
Reopening an area closed for biotoxins requires two consecutive tests with results below the closure limit. Contact
ODFW
for recreational license requirements, permits, rules and limits.
For more information call ODA's shellfish biotoxin safety hotline at (800) 448-2474, the Food Safety Division at (503) 986-4720, or visit the
ODA recreational shellfish biotoxin closures webpage
.
--Ben Fisher
| | |
| --- | --- |
| Post Date: 2022-10-02 09:18:15 | Last Update: 2022-10-02 09:32:19 |
It lacks the prevention that School Resource Officers provided
O
regon's Governor Kate Brown announced that she has dedicated $3.3 million from federal Governor's Emergency Education Relief Fund for school safety and violence prevention throughout Oregon. The funds were reserved for allocations by governors through the Coronavirus Response and Relief Supplemental Appropriations Act. Additionally, the U.S. Department of Education recently informed the Oregon Department of Education (ODE) that Oregon is eligible for over $8.2 million in federal funding from the Bipartisan Safer Communities Act.
"Oregon schools should be safe, welcoming, and inclusive places for every student who walks through their doors," said Governor Brown. "Every student in Oregon deserves to be safe from gun violence. Every parent should be able to send their child to school knowing they will come home safe. Every teacher and school employee should be able to go to work without fear for their safety or that of the students under their care."
It was the Governor's party that passed
SB 554
allowing public schools and universities to install gun bans on the premises. Not to mention her support in removing Resource Officers from schools. Both have had negative effects on schools and students. Where Resource Officers were funded providing security, now she is replacing them with $3.3 million in new funds for 19 School Safety and Prevention Specialists positions across all 19 education service districts. "Free" money to start or expand programs means, to make it ongoing, it will require a raise in the school budget and raise in taxes.
Governor Brown says, "With this $3.3 million, school districts can build on their existing violence prevention programs and safety-based crisis intervention systems, as well as their programs to prevent bullying, cyberbullying, harassment, and intimidation, and to promote student mental health and well-being. Combined with incoming funding from the Bipartisan Safer Communities Act, school districts will have new resources to keep students safe."
A D V E R T I S E M E N T

A D V E R T I S E M E N T
Combined with Student Success Act dollars and funding from Adi's Act, the GEER funds will be used to fund new School Safety and Prevention System specialist positions in education service districts serving all 197 school districts across the state. These positions will continue to expand support to bolster the areas of the state in need of additional resources.
When removing Resource Officers had a negative impact, ODE implemented the
Safe and Inclusive Schools
team in partnership with the current School Safety and Prevention Specialists, to support initiatives to address school culture and climate. These initiatives include: an integrated model of mental health with guidance to support centering mental health, collaboration with OHA on Strengthening Mental Health in Education project, and supporting the implementation of "Every Student Belongs" to address threats to school safety related to biased or discriminatory behavior. A bias incident response guide was designed to center equity and restorative practices in instances of bias-based behaviors.
The19 new School Safety and Prevention Specialists will collaborate with ODE and Oregon Health Authority to also support the statewide implementation of ODE's suicide prevention, intervention, and postvention efforts, including Section 36 of the Student Success Act and Adi's Act. These efforts have included implementation of the School Suicide Prevention and Wellness Program through Lines for Life with 5 positions statewide to provide technical assistance and training to districts to improve their suicide prevention efforts through the development of Adi's Act plans. The SSPSs have also established crisis response teams in ESDs designed to respond to behavioral or mental health crises in schools, and have developed a three-year school suicide prevention research project to identify and develop statewide best practices for policy and implementation framework in partnership with the Alliance to Prevent Suicide.
The SSPSs will work collaboratively across regions, districts, schools, and community organizations to provide the most well-rounded and relevant practices and support available––now with a full-time staff member leading effort at each of the 19 ESDs. This regional-based team of Specialists well be an immediate resource to districts and schools who require real-time crisis intervention. This network of care is heavy on response and care, but lacks the prevention that School Resource Officers provided.
SSPS is intended to be the cornerstones of Oregon's School Safety and Prevention System, which means look for a cry for more school funds in the next session.
--Donna Bleiler
| | |
| --- | --- |
| Post Date: 2022-10-01 07:25:13 | |
"I firmly believe we can move to 100% clean electricity sources"
G
overnor Kate Brown this week visited wind and solar energy sites that are putting Oregon on track to having 100% clean electricity, reducing carbon emissions, and growing Oregon's clean energy economy.
"Under my administration, Oregon has taken a comprehensive approach to reducing our carbon emissions and moving Oregon towards 100% clean energy on one of the most ambitious timelines in the nation," said Governor Brown. "I firmly believe we can move to 100% clean electricity sources and create good-paying jobs in rural Oregon at the same time.
"The urgency of getting clean energy projects online could not be clearer. Extreme heat, wildfires, drought, and winter storms -- we are seeing the impacts of climate change in Oregon, with some of the biggest impacts in rural Oregon. Thanks to the Biden-Harris Administration, we now have the opportunity to pursue federal funding through the Bipartisan Infrastructure Law and the Inflation Reduction Act to create clean energy jobs throughout the state."
On Tuesday, Governor Brown visited the Golden Hills wind farm and the Montague solar farm operated by Avangrid Renewables. She also visited Sherman County, where she viewed an electric tractor demonstration at the Sherman County Fairgrounds and a solar-powered broadband trailer to extend high-speed internet service in the county.
A D V E R T I S E M E N T

A D V E R T I S E M E N T
On Wednesday, Governor Brown joined Portland General Electric and NextEra Energy Resources for the ribbon-cutting of their Wheatridge facility -- the first renewable energy site in the nation to combine wind power, solar power, and battery storage in one facility.
--Staff Reports
| | |
| --- | --- |
| Post Date: 2022-10-01 06:40:30 | Last Update: 2022-09-30 10:51:11 |
Effectively requires the City of Grants Pass to allow all of its parks to be used as homeless encampments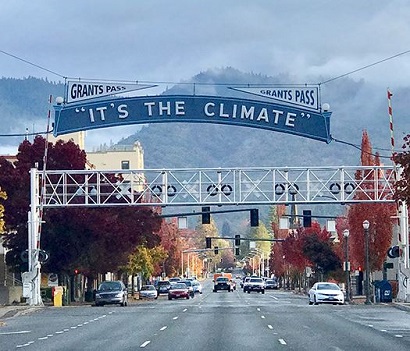 T
he US Ninth Circuit continued to uphold the restriction on municipal anti-camping ordinances articulated in the landmark
Martin v. City of Boise
decision by striking down a slate of ordinances in Grants Pass. The case involved challenges to five provisions of the Grants Pass Municipal Code. The provisions can be described as an "anti-sleeping" ordinance, two "anticamping" ordinances, a "park exclusion" ordinance, and a "park exclusion appeals" ordinance.
In September 2018, a three-judge panel issued
Martin v. City of Boise
, holding "the Eighth Amendment prohibits the imposition of criminal penalties for sitting, sleeping, or lying outside on public property for homeless individuals who cannot obtain shelter." The concept created by the court was that it was "cruel and unusual punishment" to impose penalties on persons for camping on city property if they have no other place to go. The formula established in Martin is that the government cannot prosecute homeless people for sleeping in public if there "is a greater number of homeless individuals in [a jurisdiction] than the number of available" shelter spaces.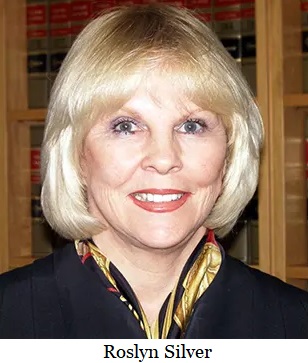 According to the majority opinion written by Judge Roslyn O. Silver of the Arizona District in
Johnson v. Grants Pass
, the City's ordinances are invalid.
At least fifty, and perhaps as many as 600, homeless persons live in the City. And the number of homeless persons outnumber the available shelter beds. In other words, homeless persons have nowhere to shelter and sleep in the City other than on the streets or in parks. Nonetheless, City ordinances preclude homeless persons from using a blanket, a pillow, or a cardboard box for protection from the elements while sleeping within the City's limits. The ordinances result in civil fines up to several hundred dollars per violation and persons found to violate ordinances multiple times can be barred from all City property. And if a homeless person is found on City property after receiving an exclusion order, they are subject to criminal prosecution for trespass.
In a dissenting opinion, Judge Daniel P. Collins -- a Trump appointee -- scolded the majority,
In Martin v. City of Boise, we held that "the Eighth Amendment's prohibition on cruel and unusual punishment bars a city from prosecuting people criminally for sleeping outside on public property when those people have no home or other shelter to go to." Even assuming that Martin remains good law, today's decision—which both misreads and greatly expands Martin's holding—is egregiously wrong. To make things worse, the majority opinion then combines its gross misreading of Martin with a flagrant disregard of settled class-certification principles. The end result of this amalgamation of error is that the majority validates the core aspects of the district court's extraordinary injunction in this case, which effectively requires the City of Grants Pass to allow all but one of its public parks to be used as homeless encampments. I respectfully dissent.
In a footnote, Collins also took on the
Martin v. City of Boise
decision, saying, "The majority's decision is all the more troubling because, in truth, the foundation on which it is built is deeply flawed: Martin seriously misconstrued the Eighth Amendment and the Supreme Court's caselaw construing it. But I am bound by Martin, and -- unlike the majority -- I faithfully apply it here."
--Staff Reports
| | |
| --- | --- |
| Post Date: 2022-09-30 08:47:06 | Last Update: 2022-09-30 13:43:07 |
Fentanyl and methamphetamine help fuel rise in deaths and hospitalizations
M
ethamphetamines and synthetic opioids such as fentanyl helped drive an increase in opioid overdoses and related deaths in 2021, according to a new Oregon Health Authority report. The report,
Opioids and the Ongoing Drug Overdose Crisis in Oregon
, shows that overdoses involving multiple drugs – known as polysubstance overdoses – also rose during 2021 and now account for more than half of all fatal overdoses. In addition, hospitalizations increased in 2021 following decreases between 2018 and 2020. Charges for drug overdose-related hospitalizations reached $170 million and overdose-related emergency room charges reached $50 million.
"What this report tells us is that, even as prescription opioids were on the decline in Oregon over the last decade, misuse of synthetic and prescription opioids and other drugs continues to take a heavy toll on everyone in our state," said Tom Jeanne, M.D., M.P.H., deputy health officer and deputy state epidemiologist at OHA's Public Health Division, who served as an advisor on the report. "We need to continue our efforts focused on enhanced prevention across the continuum of drug use."
The report also describes those at highest risk for unintentional drug overdose death in 2021, which were non-Hispanic American Indians and Alaska Natives, non-Hispanic Blacks, and males. At lowest risk were people of Hispanic ethnicity and non-Hispanic Asians and Pacific Islanders.
"These are populations that have been unfairly affected by systemic racism, socioeconomic and political injustices and bias, which through multiple pathways can worsen health outcomes and increase the risk of experiencing a drug overdose," Jeanne said.
The report noted some trends that presented opportunities for intervention with those at risk of overdoses.
A D V E R T I S E M E N T

A D V E R T I S E M E N T
For one, emergency medical services (EMS) personnel administered naloxone, a drug that rapidly reverses an opioid overdose, during 5,556 encounters in 2021, which is up from 3,758 encounters in 2019. In most of these cases the patient was transferred to a medical care facility for treatment.
In addition, there were almost 73,000 emergency department visits and more than 17,000 hospitalizations related to substance use disorder or intoxication issues other than an overdose in 2021. Such health care interactions represent opportunities to connect patients to treatment, prescribe naloxone – a medicine that rapidly reverses an opioid overdose – and provide other supports to reduce their risk for experiencing future overdoses, the report explains.
Providing comprehensive, non-stigmatizing harm-reduction services for people who use drugs is among a number of response strategies the report points to. Others include education for people who have never used drugs; resilience building and support to strengthen protective factors among those at higher risk for drug use and for developing substance use disorder; ensuring universal access to culturally sensitive treatment; and maintaining strong support for people in recovery, including peer support workers.
"Each non-fatal overdose and medical or behavioral health care visit has the potential to be a touch point with prevention, treatment and recovery services to support recovery and reduce the risk of a future fatal overdose," according to the report.
An overdose is always a medical emergency. Individuals should call 911 before administering naloxone. Oregon's Good Samaritan Law protects the caller and the person who has overdosed against possession and paraphernalia charges.
A D V E R T I S E M E N T

A D V E R T I S E M E N T
OHA's
Naloxone Rescue for Opioid Overdose webpage
contains naloxone frequently asked questions and a map showing Oregon pharmacies that distribute the medicine. In Oregon, naloxone is available without a prescription. Anyone actively using opioids, or other illicit substances, can get naloxone and other harm-reduction materials at no cost through syringe service programs. Syringe service programs are available to anyone who uses drugs, regardless of whether they inject them. Here is OHA's list of syringe and needle exchange services available in Oregon.
OHA has developed the following guidance for people who use drugs:
Unless a pharmacist directly hands you a prescription pill, assume it is counterfeit and contains fentanyl.
Assume any pills obtained from social media, the internet or a friend are counterfeit and contain fentanyl.
If you are using pills, don't use alone and always have naloxone on hand and visible.
Test your drugs with fentanyl test strips before you use them. Fentanyl test strips can often be accessed at local harm-reduction sites.
--Staff Reports
| | |
| --- | --- |
| Post Date: 2022-09-30 06:23:54 | Last Update: 2022-09-29 14:47:06 |
"Every once in a while, we get to celebrate when justice is served"
A
fter the recent resentencing of John Rideout, Oregonians celebrate efforts that advocate for crime victims and hold sex felons accountable. In a recent decision by Judge Thomas Hart, Rideout was found guilty of first-degree rape and first-degree sodomy and was sentenced to 25 years in prison.
The judgement and sentencing were based on ORS 137.690, which convicted Rideout of a major felony sex crime. This "major felony sex crime" means that any person that has a prior conviction of a major felony sex crime and is charged again will serve a mandatory minimum prison sentence of 25 years.
This Oregon Statue came from Measure 73, the Oregon Minimum Criminal Sentence Increase, a citizen-initiated ballot measure statute authored by Kevin Mannix in 2010.
Kevin Mannix, author of Measure 73, reflected on the success of this measure: "For all the hard work we're doing in fighting crime, every once in a while, we get to celebrate the results of our work when justice is served."
"This statute was a direct result of the voters holding criminals accountable. Society will be better protected with this criminal away and justice served for the victims," added Mannix.
The jury unanimously determined that Rideout was guilty, and the case Prosecutor Brendan Murphy argued that Rideout showed a pattern of targeting and harming women. This judgment ensures victims' safety and prevents these crimes from happening again, a win for public safety in Oregon.
Kevin Mannix, a former Oregon state legislator, is running for State Representative to serve House District 21 (Keizer and Central Salem) as a Republican. Mannix has run his own Salem law firm since 1986 and has passed more legislation than any other person in Oregon history. Mannix is well known in Oregon political and legal circles as a crime victim advocate and the father of Measure 11, the popular ballot measure that instituted mandatory minimum sentencing for violent crimes.
--Staff Reports
| | |
| --- | --- |
| Post Date: 2022-09-29 11:15:14 | Last Update: 2022-09-29 12:33:15 |
DEQ to adopt and implement California emission standards
T
he Oregon Department of Environmental Quality invites
public input on a proposed new rule
and rule amendments to chapter 340 of the Oregon Administrative Rules to adopt and implement California's latest vehicle emission standards for light-duty vehicles and trucks, the Advanced Clean Cars II standards. Rachel Sakata, a Senior Air Quality Planner with the Oregon Department of Environmental Quality is managing the process.
The proposed rules would reduce light-duty passenger car, truck and SUV emissions. It requires vehicle manufacturers to sell an increasing number of zero emission vehicles starting with the 2026 model year and by 2035, 100% of all new cars and light trucks sold must be ZEV. In addition to the ZEV sales requirement, the proposed rules also require manufacturers to meet minimum technology requirements including a minimum range, parts and battery warranty, data standardization, battery labeling, charging cord and durability requirements. The proposed rules also provide flexibilities for manufacturers to comply with the ZEV sales percentages mandates.
The proposed rules also include Low Emission Vehicle requirements to ensure new gasoline vehicles sold up until 2035 are as clean as possible. These changes clarify both existing definitions and testing requirements and reduce cold-start emissions and lowers the maximum exhaust and evaporative emission rates.
DEQ is asking for
public comment on the proposed rules
. Anyone can submit comments and questions about this rulemaking. A person can submit comments by email, regular mail or at the public hearing.
--Ritch Hanneman
| | |
| --- | --- |
| Post Date: 2022-09-29 10:08:43 | Last Update: 2022-09-29 13:06:44 |
The Plan will not require patients to pay when receiving care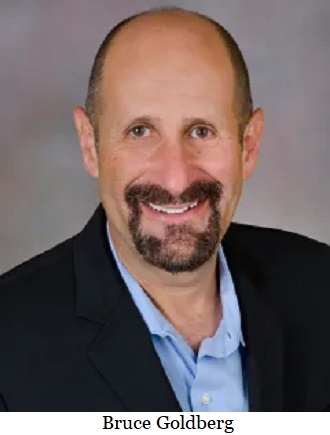 T
he Oregon Legislature's
Joint Task Force On Universal Health Care
has released its
Report of the Joint Task Force on Universal Health Care
. The Task Force -- chaired by former director of failed "Cover Oregon" released its 225-page report during the interim session of the legislature.
Supporters of single-payer health care in Oregon urged the creation of the Task Force in 2019, when the Legislature created the Joint Task Force on Universal Health Care with the passage of
SB 770
. The introduced version of the bill included a plan to establish a single-payer health care system in Oregon and was watered down through negotiations to the establishment of a task force.
In a letter to the Legislature included in the report, the Task Force describes its goal as "establishing the first state single-payer system in the country." The letter continues:
Sadly, our current health care system is financially unsustainable, harmfully complex, and socially unjust. Health care in Oregon is inequitably delivered. Too many Oregonians, because of their race, age, income, geography, or insurance, endure vastly different health care access, varied health care quality, and wide-ranging health outcomes.

To address that, the Task Force's plan provides a universal set of health care benefits to all Oregonians that includes behavioral, vision, hearing, and dental care. It eliminates the need for premiums and out of pocket costs such as deductibles and co-pays and allows providers to bill only one entity thereby dramatically reducing administrative costs. Under the Task Force's plan Oregonians can seek services from any provider in the state. And by establishing a single payment system it promotes equitable access to care by putting an end to a structurally inequitable payment system in which provider payments were based on the source of payment.
The plan proposes to establish a governance board in 2023 in order to to implement the plan in 2026-2027. The recommended implementation includes the following key elements:
Eligibility and Enrollment. All people who live in Oregon will qualify for the Universal Health Plan no matter their job, income, immigration status, or tribal membership.
Affordability. The Plan will not require patients to pay when receiving care -- no co-pays or deductibles. Medical debt will no longer exist. Instead, people will pay new taxes based on their ability to pay.
Covered Benefits. The Plan is based on benefits public employees get now, covering services offered now to people on Medicaid, Medicare, or Affordable Care Act plans, and will increase funding for behavioral health services. Long-Term Supports and Services. People who qualify for long-term care will continue to receive benefits and services through Medicaid and the Oregon Department of Human Services.
Social Determinants of Health. Conditions in people's lives -- including housing, education, job opportunities, nutrition, and factors such as racism, discrimination, and violence -- affect health outcomes. The Plan will seek, whenever possible, to address these conditions.
Medicare. People who qualify for Medicare will be covered by the Plan to the extent that the federal government will allow. Those who qualify for Medicare will have all the benefits currently available in Medicare plus new benefits offered in the Universal Health Plan.
Health Care Providers. The Plan will work with doctors, nurses, behavioral health providers, traditional health workers, and others; prioritizing a more diverse workforce, reflecting Oregon's diverse communities and offer culturally appropriate care.
Provider Reimbursement. The Plan will pay providers directly; rates of pay will be set by region to account for different health care needs across the state and eliminate different reimbursement rates by payer. The Plan will use global budgets and other alternative payment arrangements to improve outcomes and value over time.
Private Insurance. Insurers will have a more limited role than in the current system, offering extra insurance to cover benefits or services not offered by the Plan. The Universal Health Plan will serve as the main administrator of health care benefits in Oregon.
Employers and Employees. The Plan will uncouple health insurance from employment. This means that employers will no longer need to provide health benefits. In funding scenarios considered by the Task Force, employers would contribute to the health of all Oregonians through a payroll tax with rates based on employee wages.
Funding. A public trust fund, separate from Oregon's general fund, will combine federal and state revenues along with Contributions from employers and households. The Task Force considered revenue scenarios in which employers would contribute through a payroll tax, as above.
The release of the report coincides with the upcoming statewide vote on Measure 111, which proposes to establish health care as a fundamental right, placed on the ballot by the Oregon Legislature during the 2021 Regular Session by
SJR 12
--Staff Reports
| | |
| --- | --- |
| Post Date: 2022-09-29 05:56:05 | Last Update: 2022-09-28 13:17:56 |
Taxes, Regulations Cited
T
his past week, gas prices across Oregon
increased by over $0.50
, the fastest increase in America, with the average cost of a gallon rising to $5.14. Oregon now has the
3rd most expensive gas
in the country with a gallon costing $1.39 more than the national average.
Why is gas more expensive in Oregon compared to the rest of the country? For starters, Oregon has one the
highest gas taxes
in America. Second, Salem Democrats have piled on unnecessary fuel standards that further raise prices instead of working to find ways to save Oregonians money.
"Oregonians continue to pay a very steep price because Salem Democrats chose their radical liberal agenda over commonsense solutions," said Republican State Leadership Committee Spokesman Zach Kraft. "Oregon's sky-high gas prices are a microcosm of its overall failing economy which one party rule has destroyed with high taxes and burdensome regulations."
The Oregon Legislature has been
aggressive in regulating carbon intensity of fuels
. In 2009, the Oregon Legislature passed the first Low Carbon Fuel Standards in
HB 2186
and then in 2015 repealed the sunsets on this act through
SB 324
.
A D V E R T I S E M E N T
A D V E R T I S E M E N T
In 2020, in response to a Republican House walkout during the 2019 Session to prevent the passage of
HB 2020
, a heavy-handed climate change bill, Governor Kate Brown signed an
executive order
applying the proposed standards to state agencies.
--Staff Reports
| | |
| --- | --- |
| Post Date: 2022-09-28 13:17:56 | Last Update: 2022-09-28 16:53:34 |
$1.1 billion in new federal funding to address social determinants of health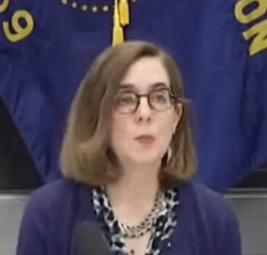 G
overnor Kate Brown has joined the Centers for Medicare and Medicaid Services Administrator Chiquita Brooks-LaSure to announce that Oregon will receive $1.1 billion in new federal funds to address the health-related social needs of Oregonians through the federal approval to pilot first-in-the-nation changes to the state's Medicaid program.
Under the new medicaid waiver, Oregon is the first state in the nation to receive federal approval for continuous health coverage for children under six years old. Additionally, all Oregon Health Plan members aged six and older will have two years of continuous OHP enrollment, ensuring continuous coverage and consistent access to health, dental and behavioral health care. The waiver will also expand health-related social needs coverage for certain food assistance and housing support -- as well as invest in resources that will help mitigate the health risks of climate change, serving as the first state in the country to use medicaid funding for climate-related health needs.
"Health care does not occur in a vacuum –– it's clear that we must look beyond a traditional, siloed approach to truly meet the needs of people, particularly those experiencing complex challenges," said Governor Brown. "With the approval of our Medicaid waiver, we will be taking an innovative, holistic approach to closing equity gaps by addressing health-related social needs –– such as housing, nutrition, and support for extreme climate events.
A D V E R T I S E M E N T
A D V E R T I S E M E N T
"This transformational agreement injects new resources into our health care system to help Oregon families and communities tackle the housing and food insecurity problems that can undermine good health and quality of life. I appreciate the Biden-Harris administration's partnership and their support to allow Oregon to once again break new ground in advancing the health and well-being of people in our state."
Oregon has received federal approval to pilot first-in-the-nation changes to the state's Medicaid program over the next five years. Under the agreement, Oregon would receive $1.1 billion in new federal funds to address inadequate food, housing and other root-cause issues that lead to poor health for people and families struggling to make ends meet. As part of the agreement, the federal government also approved expanded Oregon Health Plan coverage for young children, as well as extended eligibility for youth and adults.
--Staff Reports
| | |
| --- | --- |
| Post Date: 2022-09-28 10:58:13 | Last Update: 2022-09-28 16:47:10 |
The greatest deterrent to slavery is self-sufficiency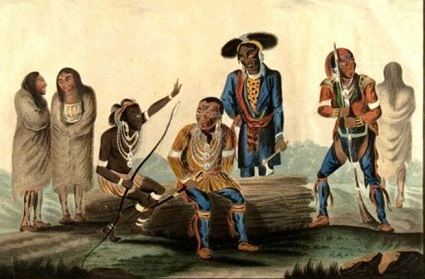 W
ith the passage of
SB 683
in 2021, our schools would teach a curriculum of history based on racism. Much of the curriculum comes from the 1619 Project which celebrates the arrival of the first slaves in North America.
Why don't they teach a true history of racism? Why don't they begin with the Egyptians, the Greeks, the Romans, the Arabic lands, India, isolated empirical China and Japan then follow it to its expansion into the America's with some historical context? Historically speaking slavery would have been impossible for expansion into the Americas in 1619 without the current practices of the time that had the Dutch as primary merchants and Muslims as their primary supplier.
Why would the curriculum begin near the historical end of slavery in 1619 and not include 5500 years of activity that set the stage? Some say that the reason is political.
Revised History by omission. Slavery didn't start in the U.S. It all but ended here. In Oregon the native tribes held rendezvous at Celilo Falls and Willamette Falls into the time of the white man's arrival. The Modoc tribe would sell Paiute prisoners into slavery at those annual gathering. One slave could be had for a horse or three blankets. In our time, Mexican cartels sell young girls into slavery currently and that sex trade has accelerated with more border crossings facilitated under our new administration.
A D V E R T I S E M E N T
A D V E R T I S E M E N T
In many Muslim countries today, women are second class citizens living lives tantamount to slavery. China has slave labor camps to reprogram nonconforming religious and dissident citizens. We are told those are OK because it is a cultural thing.
The industrial Revolution did more to end slavery than any other single event. When machines were invented that did more work of a reliable quality than humans could do the economic necessity for slavery was gone. Why don't schools teach our kids that the Pilgrims banned slavery in the Mayflower Compact of 1620. Or teach that it was President Thomas Jefferson who banned the importation of slaves in 1807?
Maybe the course should examine the slavish controls on the actions of people once they are made to be economically and psychologically dependent on government. The greatest deterrent to slavery is a population that believes in the pursuit of self-sufficiency. What are we doing to teach self-sufficiency?
--Tom Hammer
| | |
| --- | --- |
| Post Date: 2022-09-26 08:43:54 | Last Update: 2022-09-26 20:11:49 |
Read More Articles