On this day, September 30, 1961, A bill for the 1773 Boston Tea Party was paid by Mayor Snyder of Oregon. He wrote a check for $196, the total cost of all tea lost.
Reinsurance has now lowered rates for 6 straight years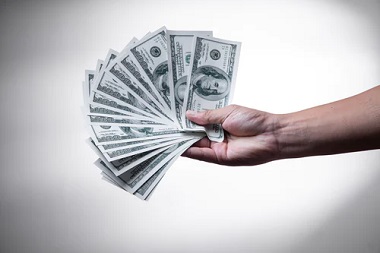 T
he Oregon Department of Consumer and Business Services (DCBS)
has announced
that health insurance companies have filed 2024 health insurance rate requests for individual and small group markets, and it looks like rates will rise again.
In the individual market, six companies submitted rate change requests ranging from an average 3.5 percent to 8.5 percent increase, for a weighted average increase of 6.2 percent. That average increase is slightly lower than last year's requested weighted average increase of 6.7 percent.
In the small group market, eight companies submitted rate change requests ranging from an average 0.8 percent to 12.4 percent increase, for a weighted average increase of 8.1 percent, which is higher than last year's requested 6.9 percent average increase.
DCBS says that the
Oregon Reinsurance Program
is meant to help stabilize the market and lower rates. Reinsurance has now lowered rates by at least 6 percent for the sixth straight year.
You can view the
full list of rate change requests online
.
"We continue to have a strong and competitive insurance marketplace with at least four carriers offering plans in every Oregon county," said Insurance Commissioner and DCBS Director Andrew Stolfi. "In light of the high inflation and increasing labor costs across the country, we are encouraged that the individual market's overall average requests were lower than last year. We still have a lot of options for Oregonians to choose from and the Oregon Reinsurance Program continues to allow Oregonians to find reasonable rates."
A D V E R T I S E M E N T
A D V E R T I S E M E N T
Virtual public hearings about the 2024 requested health insurance rates will be held July 17-18 from 1:30-4:30 p.m.
A web address to watch the public hearings will be posted
online
.
At the hearings, each insurance company will provide a brief presentation about its rate increase requests, answer questions from Division of Financial Regulation (DFR) staff, and hear public comment from Oregonians. The public also has the opportunity to
comment on the proposed rates at any time online
now through June 30.
"We look forward to putting these rate requests through a rigorous public review, and we encourage the public to join the virtual public hearings and provide feedback on their health insurance plans," Stolfi said.
The requested rates are for plans that comply with the Affordable Care Act for small businesses and individuals who buy their own coverage rather than getting it through an employer. For the second year in a row, every county has at least four companies available for people to buy insurance on the individual market. Deschutes County, which has four companies in 2023, is proposed to have five in 2024.
Over the next two months, the division will analyze the requested rates to ensure they adequately cover Oregonians' health care costs. DFR must review and approve rates before they are charged to policyholders.
Preliminary decisions are expected to be announced in July, and final decisions will be made in August after the public hearings and comment period ends.
--Ben Fisher
| | |
| --- | --- |
| Post Date: 2023-05-28 13:26:57 | Last Update: 2023-05-28 13:46:46 |
Conditions have progressively worsened over winter and spring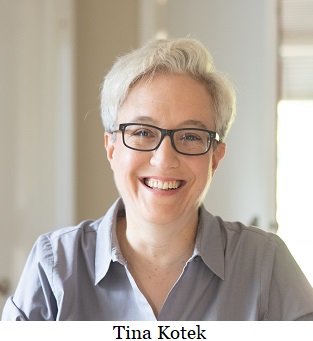 G
overnor Tina Kotek has declared a drought in Sherman and Lake counties through
Executive Order 23-08
, and directed state agencies to coordinate and prioritize assistance to the region.
Both counties are experiencing moderate to severe drought conditions, with over 90% of Lake County and 94% of Sherman County in drought, according to the United States Drought Monitor. Conditions have progressively worsened over winter and spring due to well below average precipitation.
While most of Oregon has seen drought conditions improve over the year, drought conditions in Sherman County have worsened from moderate to severe drought due to well below average precipitation. Streamflows in Sherman County are measuring at 88% of the long-term average. Likewise, streamflows in northern Lake County continue to measure below average as a result of lower than usual precipitation and little runoff response from snowmelt.
Drought is likely to have a significant economic impact on the farm, ranch, recreation, tourism and natural resources sectors, as well as an impact on drinking water, fish and wildlife, and important minimum flows for public instream uses and other natural resources dependent on adequate precipitation, stored water, and streamflow in these areas. Extreme conditions are expected to affect local growers and livestock, increase the potential for fire, shorten the growing season, and decrease water supplies.
The drought declaration by Governor Kotek unlocks a number of drought-related emergency tools for water users, including assistance to local water users. Drought declarations also allow the Water Resources Department to expedite review processes and reduce fee schedules.
A D V E R T I S E M E N T

A D V E R T I S E M E N T
ORS 536.750
lists some of the activities that are permitted by the Water Resources Department following the declaration of a drought emergency. These are:
(a) Issue without first conducting a hearing under ORS 537.170, a temporary permit for an emergency use of water.
(b) Allow a temporary change in use, place of use or point of diversion of water without complying with the notice and waiting requirements under ORS 540.520
(c) Notwithstanding the priority of water rights, grant preference of use to rights for human consumption or stock watering use
(d) Waive the notice requirements under ORS 537.753 and the report required under ORS 537.762
(e) Allow a temporary exchange of water without giving notice as required under ORS 540.535, and
(f) Utilize an expedited notice and waiting requirement established by rule for the substitution of a supplemental ground water right for a primary water right under drought conditions in place of the notice and waiting requirement provided in ORS 540.524.
The Oregon Drought Readiness Council, a standing body composed of natural resource, public health, and emergency response agencies, received requests from the Lake County Board of Commissioners and Sherman County Board of Commissioners in May requesting Governor's drought declarations.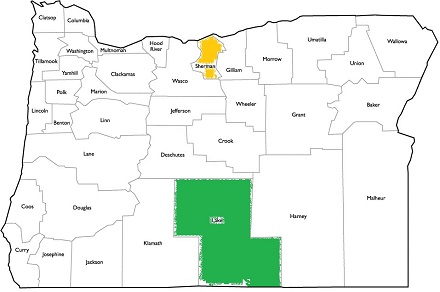 The Council received input from Oregon's Water Supply Availability Committee on regional water supply conditions and Council members have conferred on this matter. The Council recommended that the Governor declare drought in Lake and Sherman Counties for the 2023 calendar year, pursuant to
ORS 536.740
.
As state and local officials coordinate with federal partners, conditions will be closely monitored by the state's natural resource and public safety agencies, including the Oregon Water Resources Department and the Oregon Department of Emergency Management.
--Staff Reports
| | |
| --- | --- |
| Post Date: 2023-05-27 09:50:20 | Last Update: 2023-05-27 10:38:41 |
Lane County is upset with their Representative
L
ane County Republican Party passed a resolution and Chair, John Large, issued a letter for Representative Charlie Conrad to resign his position as Lane County Representative to the Oregon House of Representatives.
The action came after Conrad voted in support of
HB 2002
, the controversial bill with a long list of grievances affecting children and parents. Democrats have focused on the protection of reproductive health care, as in abortions, which isn't in danger. Opponents point to other matters such as allowing minors of any age to obtain abortions, contraception and other reproductive care without their parents' knowledge and teens 15 or older to access gender-affirming care without their parents knowing. 
Conrad claimed to do his own research and changed his vote once out of committee becoming concerned for kids wanting to transgender. In his
vote explanation
, he states, "I support this bill because, overall, I think its cumulative impact will strengthen Oregon's health care system. Specifically, it will provide support to people in need of critical healthcare services by allowing them to make the best decisions for themselves based upon their individual circumstances. The bill accomplishes this by providing legal protections for patients, providers, and staff while ensuring medically necessary treatments are covered by insurance." He details his reasoning, but neglects to address the real issue of minors receiving medical advice and treatment without parent knowledge and other critical issues.
Lane County Republican Party's request for resignation states Conrad's vote does not align with their stated values, and lists ten reasons that Conrad ignored in his vote for HB 2002b.
A minor to receive irreversible sex-change treatments and procedures without parental knowledge and consent.
A minor to have their parent's insurance cover such treatment and procedures without parental knowledge and consent.
Requirement of insurance plans to cover irreversible sex-change treatments.
Requirement of insurance plans to cover sex-changing cosmetic procedures and surgeries.
Decriminalizing the concealing of the dead body of a newborn baby.
A child of any age to receive an abortion without parental knowledge and consent.
A doctor to hide information from a child's parent regarding an abortion.
Requirement of Oregon taxpayers pay for abortions and sex-change procedures for out of state persons.
Requirement of universities and colleges to provide medical abortions paid for by Oregon taxpayers.
Changing the language from "terminate pregnancy" to "exercise reproductive health right."
A D V E R T I S E M E N T

A D V E R T I S E M E N T
Lane County Republican Party further "withdraws all current and future support for Representative Charlie Conrad."
HB 2002 isn't the only bill Conrad has sided with Democrats on. He voted for
HB 2004
, which establishes ranked choice voting. He voted with Democrat on
HB 2279
to repeal residency requirement in Oregon Death with Dignity Act. Conrad also voted with Democrats on critical enforcement bills relating to paramilitary activity and domestic terrorism,
HB 2572
and
HB2772
among others.
Representative Conrad gives no indication he will resign, but has indicated after the session he will go around to reach the 70,000 people in his district and if they don't like who he is, he said they can vote him out.
--Donna Bleiler
| | |
| --- | --- |
| Post Date: 2023-05-27 00:18:03 | Last Update: 2023-05-27 17:02:35 |
Deschutes County Sheriff took them into custody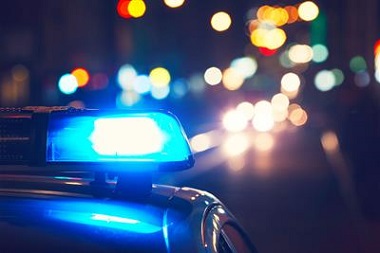 O
n May 24, 2023, deputies with the Deschutes County Sheriff's Office
were dispatched
to the Lost Tracks Golf Course on a report of an assault that had just taken place. Initial reports detailed a female had just assaulted a golf course employee and that during the assault a male had brandished a machete.
Both assailants were believed to be residents of the houseless camps on U.S. Forest Service land that borders the golf course.
During the course of the investigation, it was learned the female assailant, later identified as Laura Allison, had confronted one of the golf course employees about golf balls being hit over the driving range netting. During this confrontation Allison screamed obscenities at the juvenile employee and eventually began chasing him when the juvenile employee attempted to leave the area.
Allison then confronted the second golf course employee and struck him in the head with her fist. The employee defended himself and was able to eventually restrain Allison while the other employees contacted Deschutes County 911 Dispatch.
A D V E R T I S E M E N T

A D V E R T I S E M E N T
During this melee Michael Parker arrived on scene, walking from his camp trailer that is located on U.S. Forest Service land that borders the golf course. Multiple witness advised deputies Parker was armed with a machete, which he removed from its sheath and brandished it in an aggressive manner towards the employee restraining Allison.
The employee, being afraid for his own safety and the safety of the others present opted to release Allison. Both Allison and Parker returned to their nearby camps.
Parker was located shortly after the incident and taken into custody. Parker was lodged at the Deschutes County Sheriff's Office Adult Jail on charges for unlawful use of a weapon and menacing .
Allison was contacted on May 25, 2023, and taken into custody. Allison was lodged at the Deschutes County Sheriff's Office Adult Jail and has been charged with 4th degree assault and 2 counts of menacing.
--Bruce Armstrong
| | |
| --- | --- |
| Post Date: 2023-05-26 20:27:29 | Last Update: 2023-05-26 20:36:56 |
Oregon is still seeing cases
O
regon public health officials at the Oregon Health Authority (OHA)
are now saying
that they want to raise awareness that getting vaccinated with both doses of the monkeypox vaccine might be the best way for people to protect themselves and their community. They say this is especially true now, with Pride month coming up. It is also true that abstaining from non-manogamous gay sex is also a good way to avoid the disease.
Tim Menza, M.D., Ph.D., senior health adviser for Oregon Health Authority's (OHA) monkeypox response, said that while the number of monkeypox cases in the state has decreased dramatically since last summer, the outbreak that began in June 2022 is not over.
"There are reports of increases in cases in the United States (Chicago) and across the globe, including in France and South Korea," Menza said.
Oregon still sees one to three monkeypox cases reported per month, although that's a significant drop from the 10 to 15 cases reported per week when the outbreak peaked in early August 2022.
The state's total count of monkeypox cases now stands at 280 in 12 counties since the start of the outbreak, including 278 adult cases and two pediatric cases.
There have been no deaths.
That the monkeypox outbreak is not yet over is a sentiment shared recently by the Centers for Disease Control and Prevention (CDC). On May 15, the agency issued a
Health Alert Network (HAN) advisory
, warning health care and public health partners of ongoing mpox community transmission in the United States and internationally. The HAN informs clinicians and public health agencies about the potential for new clusters or outbreaks of mpox cases, and provides resources on clinical evaluation, treatment, vaccination and testing.
"We have the tools to prevent a resurgence in Oregon, including testing, vaccination, treatment, strong community partnerships and data to guide our response," Menza emphasized. "As we gather and travel for Pride celebrations in Oregon and around the country next month, we can use these tools now to help us avoid repeating the outbreak of 2022."
OHA says that the JYNNEOS monkeypox vaccine is free and readily available to anyone in Oregon who wants to be vaccinated.
A D V E R T I S E M E N T

A D V E R T I S E M E N T
As of May 15, 20,972 doses of JYNNEOS have been administered in Oregon, including 13,084 first doses and 7,703 second doses. Menza believes there are many more people who could benefit from vaccination who have not yet received their first dose and that there are about 5,381 people who remain eligible for a second dose but have not yet received it.
According to a study published Friday (May 19) in the CDC's
Morbidity and Mortality Weekly Report
, the vaccine was found to be 75% effective for those receiving one dose and 86% effective for those who had two doses. OHA also insists that it's "safe and effective".
"People with two doses of the vaccine can feel confident in their protection, but breakthrough cases are possible, so if you've been vaccinated and notice a new spot or rash, talk to your health care provider," Menza explained. "We are still learning how long vaccination protection lasts, but we know that vaccines make getting and spreading mpox less likely, and help make symptoms less severe."
M
onkeypox spreads primarily through close, skin-to-skin contact.
Most often, it has occurred through intimate or sexual contact, and during contact with the lesions of an individual with monkeypox through a caregiving relationship, such as a parent caring for a child or an adult caretaker of another person.
Infection rates are highest among gay or bisexual men living in Multnomah County, those ages 30 to 39, and members of the Latino and Black/African American communities.
People who suspect they have monkeypox should contact their health care provider to let them know before going in to be seen. The provider may recommend testing for monkeypox. Those who don't have a health care provider can call 2-1-1 or their local public health authority for help finding a clinic or health care provider.
For more information about monkeypox in Oregon, visit
OHA's monkeypox website
.
--Bruce Armstrong
| | |
| --- | --- |
| Post Date: 2023-05-25 19:23:10 | Last Update: 2023-05-26 14:58:47 |
Juvenile Department seeing results of school closures
T
he closure of schools for nearly two years during the COVID-19 pandemic
has had definite negative effects on young people
, Linn County Oregon Juvenile Director Torri Lynn told the Linn County Board of Commissioners Tuesday morning.
Lynn said that the Juvenile Department is seeing an uptick in referrals now that schools are back in full session and many of the young people are exhibiting significant behavioral issues.
Lynn said there were 59 referrals in April, which seems to be trending as normal this year.
Lynn said the behavior issues are likely linked to the isolation of students and for many, a lack of a positive role model during the closure.
Board Chairman Roger Nyquist asked Lynn if he thought school closures were a bad idea,
Lynn said yes, "absolutely a bad idea" adding he said the same thing as closures were being proposed two years ago.
A D V E R T I S E M E N T
A D V E R T I S E M E N T
"During the COVID closures, we only saw the highest flyers," Lynn said. "We talked about this. That we might lose kids educationally and other kids would be on the edge. We probably won't get these kids back."
Commissioner Sherrie Sprenger asked how the county can combat what appears to be an escalating issue.
Lynn said the key will be early intervention and appropriate response, but he added, like everywhere else, it is difficult to find staffing.
Overall, in April there were 206 young people on probation or pending court appearances in Linn County, with 47 assessed as high-risk.
--Ben Fisher
| | |
| --- | --- |
| Post Date: 2023-05-24 16:14:01 | Last Update: 2023-05-24 16:22:26 |
Came from now-disgraced cryptocurrency executive Nishad Singh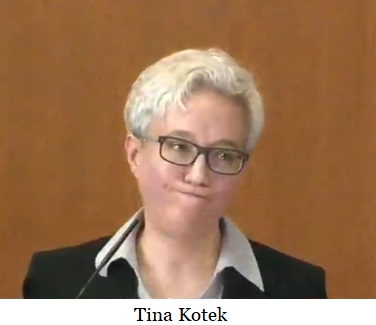 A
bipartisan group of legislators urge the Democratic Party of Oregon (DPO), who in 2022 misreported a $500,000 donation under a false name from the now-disgraced cryptocurrency executive Nishad Singh, to return the contribution immediately.
"The culture of corruption among top Oregon Democrat politicians is increasingly evident and incredibly disturbing," said Senate Republican Leader Tim Knopp (R-Bend). We have argued since the beginning of Session that the need for accountability and transparency has never been greater. We have also argued that investigations must be conducted by outside, independent counsel. They can't escape this any longer."
Last week,
The Oregonian reported
: "The Democratic Party has not returned the $500,000 donation. But with FTX filing for bankruptcy, it is possible that the FTX bankruptcy trustee will seek to claw back any FTX-linked funds donated to political organizations."
Jake Thacker, an Oregonian living in Portland,
told NPR
that he lost at least $70,000 when FTX came crashing down. Who knows how many other Oregon investors lost their money while the DPO received the largest contribution the committee had ever reported?
Over the weekend,
The Oregonian Editorial Board wrote
: "In her first significant decision as the acting secretary of state, Cheryl Myers slashed a proposed fine against the Democratic Party of Oregon for misreporting a $500,000 donation – the organization's single-largest ever… Despite the seriousness of the incident, Myers cut the proposed $35,000 fine to just $15,000 and pledged to drop a criminal investigation into whether the party knowingly gave a false name unless new evidence merits it. In exchange, the Democratic Party of Oregon pledged to submit a detailed summary of training and practices adopted to prevent future mistakes; provide documents when asked to verify contributions; and face additional fines if it fails to meet these and other modest obligations."
"… Myers claimed that the settlement "serves the public interest" by giving the agency greater oversight to ensure better compliance and marks a win for transparency."
A D V E R T I S E M E N T

A D V E R T I S E M E N T
"But in reality, transparency, oversight, and the public interest appear to have little to do with this case. Rather, a deeper look at the relationships, the investigation and the kidglove settlement raises significant questions about the ability of Democrats to hold accountable their own party. And the reduction in fine – which Gov. Tina Kotek panned in a call with the editorial board – is a disheartening decision that undermines efforts to rebuild trust in the agency."
"The Democratic Party of Oregon, unsurprisingly, has donated and/or received thousands of dollars to and from Democrats currently in office, including Gov. Tina Kotek and Attorney General Ellen Rosenblum. In fact, Rosenblum, whose office is authorized to take on campaign finance complaints and oversees criminal prosecutions, has given the Democratic Party of Oregon more than $100,000 over the years."
It comes as no surprise that
Rosenblum has no intentions of pursuing a criminal investigation
into the Democrat Party.
The Oregonian Editorial Board went on: "Oregon is one of the only states in the country without campaign contribution limits, and the only protection for Oregonians comes from an elections division that is willing to hold all political players accountable – even friends."
--Ben Fisher
| | |
| --- | --- |
| Post Date: 2023-05-23 10:41:39 | Last Update: 2023-05-23 10:58:04 |
Plan ahead for your visit
F
rom Friday, May 26 through Monday, Sept. 4, 2023, from 9 a.m. to 6 p.m., a timed use permit will be required for each personal vehicle accessing Multnomah Falls from Interstate 84 Exit 31 in Oregon.
ODOT is
trying to encourage people
to see Multnomah Falls via public transit, by bicycle or by tour/shuttle. View
Travel Oregon's Car-Free trip guide
to learn more.
Time-limited permits are needed if you arrive by personal vehicle at I-84 Exit 31 for Multnomah Falls.
If you want to visit Multnomah Falls by personal vehicle, the best way is to get a permit and take I-84 to Exit 31.
Reserving a permit
Multnomah Falls (I-84) timed use permits will be
available online
for a $2 transaction fee per permit up to two weeks in advance of your visit.
A limited number of permits will also be available for same-day pickup without a fee at the
Gateway to the Gorge Visitor Center
in Troutdale and the
Cascade Locks Historical Museum
.
Using your permit
Permits are only valid at the Multnomah Falls parking lot at I-84 Exit 31.
A Timed Use permit reservation does not guarantee parking.
One permit needed per vehicle or motorcycle.
Keep your permit with you after you park. Print your permit or show the digital copy.
Please arrive as close to your one-hour time slot as possible, starting at the time indicated on the permit. Permits are only required from 9 a.m. to 6 p.m.
You may stay longer than an hour, however if you leave after your time slot you will not be allowed to enter the site without a valid Multnomah Falls Timed Use Permit for a subsequent time slot.
A D V E R T I S E M E N T

A D V E R T I S E M E N T
T
imed use permits will not be required on the Historic Columbia River Highway/U.S. 30 in 2023. However, parking is extremely limited at the small lot along the Historic Highway/U.S. 30 at Multnomah Falls.
ODOT says that last year's 2022 Waterfall Corridor timed use permit pilot was successful in providing a safer, more reliable, enjoyable experience for visitors within the corridor. However, without a dedicated funding source, partners cannot staff and operate the full system and will instead focus our limited resources on the main sources of congestion and safety concerns at the most visited site in the corridor: Multnomah Falls.
ODOT says that project partners will target congestion at Multnomah Falls in 2023. The effort will help reduce congestion by:
Reducing safety concerns and backups on I-84 with required timed use permits at Exit 31, the Multnomah Falls parking lot on Interstate 84.
Using a flagger to direct traffic at the Historic Columbia River Highway/U.S. 30 crosswalk at Multnomah Falls.
Using a private concessionaire to manage the small parking lot along the Historic Highway/U.S. 30 at Multnomah Falls. The concessionaire will operate this lot on a first come, first-served basis. There are six ADA parking spots at this lot for those with valid ADA placards. When the parking lot is full, vehicles will not be allowed to stop or wait for an open space.
--Bruce Armstrong
| | |
| --- | --- |
| Post Date: 2023-05-22 17:13:39 | Last Update: 2023-05-22 17:46:33 |
Two Honduran Nationals were residing in Gresham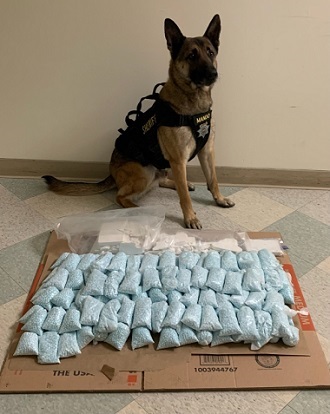 T
wo Honduran Nationals residing in Gresham, Oregon
have been indicted in federal court
for transporting hundreds of thousands of counterfeit prescription pills containing fentanyl and several pounds of powdered fentanyl from California to Portland for resale.
Kevin Martinez-Avila, 27, and Allen Moya-Vargas, 29, have been charged with conspiring with one another and others to distribute and possess with intent to distribute fentanyl and possessing with intent to distribute fentanyl.
According to court documents, in February 2023, investigators from the Westside Interagency Narcotics Team (WIN) learned a drug courier from California was transporting a large load of fentanyl to somewhere in or around Portland. On February 22, 2023, WIN investigators located the courier's vehicle and followed it to a residence in Gresham.
Soon after, investigators observed Martinez-Avila drive away from the residence. They stopped his vehicle, searched it pursuant to a state search warrant, and located 47 grams of powdered fentanyl.
Inside the Gresham residence, investigators located Moya-Vargas, 150,000 counterfeit oxycodone pills containing fentanyl and more than seven pounds of powdered fentanyl. Investigators believe the residence was being used by Martinez-Avila and Moya-Vargas' drug trafficking organization to unload and store fentanyl brought to the Portland area before it was distributed to others.
Both men have now made their initial appearances in federal court before U.S. Magistrate Judge Jolie A. Russo.
A D V E R T I S E M E N T

A D V E R T I S E M E N T
T
hey were arraigned, pleaded not guilty, and ordered detained pending a jury trial scheduled to begin on June 27, 2023.
If convicted, Martinez-Avila and Moya-Vargas face maximum sentences of life in federal prison with 10-year mandatory minimum sentences.
This case was investigated by WIN. It is being prosecuted by Scott M. Kerin, Assistant U.S. Attorney for the District of Oregon.
An indictment is only an accusation of a crime, and defendants are presumed innocent unless and until proven guilty.
WIN includes representatives from the Washington County Sheriff's Office, Beaverton and Hillsboro Police Departments, Oregon National Guard Counter Drug Program, U.S. Drug Enforcement Administration, and Homeland Security Investigations.
--Ben Fisher
| | |
| --- | --- |
| Post Date: 2023-05-21 14:15:24 | Last Update: 2023-05-21 14:25:18 |
"A state-mandated wedge between parent and child"
O
regon legislative bill
HB 2002
has caused
a lot of drama
at the Oregon State Capitol for many different reasons, largely the fact that it would strip away parental rights in Oregon.
Critics of this radical legislation being pushed by the Democrats are concerned that
it also legalizes and removes all investigations/accountability of live-birth babies who die from infanticide
.
Representative Ed Diehl (Republican HD-17) says that it's a "state-mandated wedge between parent and child".
"Oregon's implementation of so-called "gender-affirming care" is harming children and young adults, and House Bill 2002B will lead to an expansion of that harm", says Diehl.
A D V E R T I S E M E N T

A D V E R T I S E M E N T
Diehl explained, "The Healthier Oregon Plan, which offers free health insurance to those who don't qualify for the Oregon Health Plan because of immigration status, will be expanded this year to cover all age groups. And the Oregon Health Authority confirmed that when it comes to Oregon Health Plan coverage, residency is assumed (they do not verify) and eligibility moves forward without delay based on that assumption. So, with House Bill 2002B, Oregon will soon be offering abortions and so-called gender-affirming care to everyone, regardless of residency or immigration status."
He concluded, "Despite the DCBS claims that detransition services are covered in the base bill, it is clear based on the State's Legislative Council opinion that the bill does NOT include detransition services. This LC opinion matches the legislative intent, when my -11 Amendment to include detransition services was flatly rejected by the Democrats."
HB 2002 is being held up by the Republicans in the Senate, who have walked out in protest of the bill.
--Staff Reports
| | |
| --- | --- |
| Post Date: 2023-05-21 00:57:36 | Last Update: 2023-05-21 17:15:34 |
More safety education and sound monitoring activities
S
taff and volunteers of the Oregon Dunes National Recreation Area (ODNRA) are busy preparing campgrounds and trails for summer visitors.
According to the US Forest Service
, Off-Highway Vehicle (OHV) motorists this year will notice more safety education and sound monitoring activities. These will include courtesy sound checks, sound enforcement checkpoints and sound education programming.
"We are excited to welcome summer visitors to the dunes," said Central Coast Deputy District Ranger Jeremy Aujero. "As a multi-use recreation area, there is a place here for everyone. With that in mind, we'd like to remind visitors to respect closures, out-of-bounds zones, noise limits, and quiet hours. We appreciate everyone's help to care for the land and provide a family-friendly place where people can visit for generations to come."
The US Forest Service says that safety is paramount to ensuring a family-friendly environment at the ODNRA and this season, there will be a greater emphasis on noise safety levels.
Forest Service staff and partner agencies will be conducting a variety of sound outreach, education, monitoring, and enforcement activities on the ODNRA intended to help OHV riders understand what the sound limit is, why it's important, and how to comply. OHVs found to be in violation of the sound limit may be subject to citation.
Excessive sound poses a potential disturbance to adjacent landowners, other recreationists, and sensitive wildlife. Noise regulation and monitoring are important aspects of OHV management. The Oregon Dunes Management Plan (1994) establishes standards for OHV sound rules and sound monitoring. The current OHV sound limit for the ODNRA is 93 decibels, as measured from an OHV's tailpipe while the vehicle is stationary.
A D V E R T I S E M E N T

A D V E R T I S E M E N T
Several scheduled events at the ODRNA may increase visitation at various times:
Northwest Raptor Rally: May 18-21. Expect heavy traffic around the Hauser area and south portion of the dunes.
UTV Takeover: June 21-25. Expect heavy traffic Horsfall and Hauser area and the entire southern portion of the dunes. Some entrances may have restricted access.
Dune Fest: August 8-13. Expect heavy traffic in the Umpqua Day Use areas. Some entrances may have restricted access.
For more information about recreation opportunities, please visit the
Oregon Dunes National Recreation Area website
or call the Reedsport office at 541-271-6000.
--Bruce Armstrong
| | |
| --- | --- |
| Post Date: 2023-05-20 17:25:53 | Last Update: 2023-05-20 21:12:08 |
Legislators never address the abuses of children
T
here has been some media coverage about what the best solutions are to address carbon emissions. Some groups are advocating for removing the choice of natural gas equipment in new homes and businesses and mandating electric alternatives.
According to the nonpartisan firm, DHM Research, 70 percent of voters in Oregon and Southwest Washington oppose a ban on new natural gas hookups in homes and buildings. And recently the Oregonian published an
editorial
about the Eugene City Council's decision to ban the use of natural gas in new homes, expressing a strong preference for sound policy and science over political posturing.
A closer look at the source of emissions shows that electricity is responsible for 60 percent of emissions in Oregon. In fact, Oregon electric utilities rely on nearly as much natural gas for power generation as all the natural gas utilities in the state
deliver to customers
. In 2017 electric power consumption used 104,362 million cubic feet compared to 137,515 used by residential, commercial, industrial and vehicle fuel. In 2021, electric usage increased to 140,145 compared to 134,046 customer use.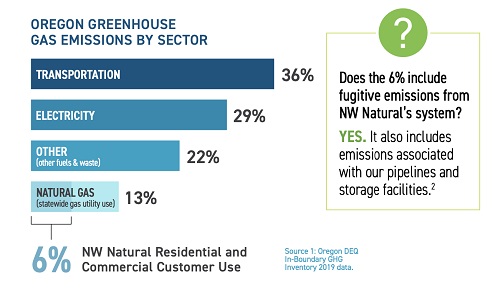 NW Natural has published their Vision 2050: Destination Zero reporting their plan to achieve carbon neutrality by 2050 for the energy services provided to 2.5 million Northwest residents.
NW has developed three scenarios that incorporates energy efficiency and conservation through building shell improvements, deep retrofits, and advanced heating equipment; lower-carbon fuels such as renewable natural gas and clean hydrogen; and technology that extracts carbon alongside natural gas combustion.
Portland General Electric has a 2040 goal of zero emissions on the power serving customers and net zero emissions that is based on one plan dependent on homeowners and businesses adopting to their renewable clean energy or time-based programs. Their program requires consumers to change their habits, ending operations at coal plants, adding more wind and solar facilities with battery storage. Consumers have two choices: generate thier own power with solar panels or pay more for electricity that they claim is 100% renewable.
But, as reported by NW Natural, currently electricity can't be generated without natural gas. PGE says, to reach the 2040 goal they will require technology advancements they are working on developing to fully eliminate emissions from our power supply. Among them will need to be a new battery design that is low in emissions to produce and that can be recycled. Another is manufacturing wind and solar equipment in the U.S. with low emissions. It doesn't seem that emissions for production in China goes into the calculation.
PGE development funding comes from the Renewable Development Fund made possible by a community of more than 235,000 Green Future customers, the largest renewable program in the country. Funds come from a portion of the payments that Green Future Choice and Block customers voluntarily pay in addition to their standard PGE electricity bill. Since its inception in 1999, the Renewable Development Fund has awarded 87 projects with more than $16.5 million, creating 16.6 MW of renewable generation.
A D V E R T I S E M E N T

A D V E R T I S E M E N T
Oregon's majority party has made it their goal to eliminate fossil fuels including natural gas, even though they have a zero emissions plan as good or better than the electric plans. And in order for the electric plans to ween off of natural gas, their emissions will increase due to battery useage.
Outside of emissions, legislators never address the abuses of children as young as six years old that mine cobalt for battery production for solar and wind storage and electric vehicles. Electric vehicles may emit less omissions to drive, but need to be driven 37,000 miles to make up for the higher emissions to manufacture them. The new Hummer EV emits approximately 341 grams of CO2 per mile driven making it worse than every fossil fuel sedan, even the heaviest.
Akio Toyoda, the president and grandson of the founder of the giant Japanese car company, is bucking the trend towards electric vehicles and is listening to consumer polls. "People involved in the auto industry wonder whether EVs are really okay to have as a single option. But they don't speak out loudly," he told reporters. "I believe we need to be realistic about when society will be able to fully adopt battery electric vehicles…. And frankly, EVs are not the only way to achieve the world's carbon neutrality goals."
World studies have shown that price drives consumers, not emissions. When the war on natural gas forced a surge in price in 2022, almost all parts of the world turned to a cheaper coal even though it is dirtier. And there is the human aspect. How much value is given to children's lives over CO2 emissions that vegetation needs to make the earth green?
--Donna Bleiler
| | |
| --- | --- |
| Post Date: 2023-05-20 12:29:36 | Last Update: 2023-05-19 03:02:28 |
Read More Articles