"There is simply no alternative to transporting these goods"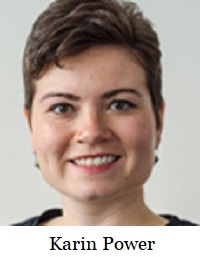 HB 3305
was introduced this week and caught many in the legislature off guard. Introduced by Representative Karin Power (D-Milwaukie), the bill looks to remove access to Diesel in Oregon by 2028, virtually turning all vehicles today that run on diesel into scrap metal.
Just two years ago, Representative Powers worked across the aisle with Representative Shelly Boshart-Davis (R-Albany) to find a solution for reducing the amount of Heavy use vehicles in the state that rely on Diesel. Now, Representative Powers seems to want to take the most extreme measure and eliminate all diesel powered vehicles in the state by eliminating their access to fuel.
In a press release from the House Republican officer. Representative Boshart-Davis voiced her concerns.
"I'm not sure where to begin with this bill," said Representative Boshart Davis (R-Albany). "Our entire economy depends on the free flow of freight by both truck and rail, nearly all of which is powered by diesel engines. There is simply no commercially available, cost-effective alternative to transporting these goods. Of course, the impacts of this bill go well beyond just trucking and freight and would destroy any and every industry that relies on heavy equipment, render tens-of-thousands of personal vehicles inoperable, and put countless Oregonians out of work. Not only was this bill blindsiding, I am also disturbed to see such a blatant attack on working Oregonians." Under
HB 3305
, retail dealers, nonretail dealers or wholesale dealers of diesel fuel would be prohibited from selling the fuel in accordance with the following schedule:
January 1, 2024, nonretail dealers located in Clackamas, Washington or Multnomah County.
January 1, 2025, retail dealer located in Clackamas, Washington.
January 1, 2027, nonretail dealer is located anywhere in this state.
A D V E R T I S E M E N T

A D V E R T I S E M E N T
January 1, 2028, retail dealer is located anywhere in this state.
Representative Boshart-Davis was joined in her concerns by Representative Vicki Breese-Iverson (R-Prineville). "There is absolutely no way we can implement this legislation in accordance to these timelines without extreme disruption to Oregonians' daily lives and the obliteration of our economy as we know it. The supermajority has put agenda over people and our economy. If enacted, Oregonians could no longer rely on everyday goods like food, groceries and medicine being readily available".
The bill has not been referred to a committee, but will most likely end up in House Environment and Energy.
--Terese Humboldt
| | |
| --- | --- |
| Post Date: 2021-03-03 14:46:22 | Last Update: 2021-03-07 08:15:01 |