There are already non-discrimination laws in place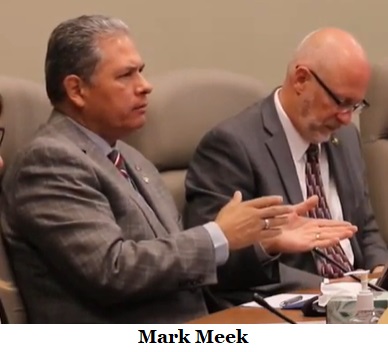 In a competitive housing market, many buyers look for ways to stand out from other prospective buyers. Sometimes that means a buyer making a cash offer or offering above asking price. In an
Oregon Live article
last month, one Portland midcentury modern home for sale had 77 requests for showing the first day it was listed and is now receiving offers $150,000 over asking price.
Another common practice is for a buyer is to write a "love letter" to the seller telling them why they want the house. They tell the buyer such things as how the house is in the school district they want their children to attend, or its within walking distance of the church that they attend. With rock-bottom supply of homes for sale, tugging at the heartstrings of sellers often adds that edge for the buyer.
That buyer's edge, however, may soon be a thing of the past.
HB 2550
introduced by Rep. Meek (D–Gladstone) makes real estate "love letter" illegal. "Buyers making decisions as to who they want to live in their neighborhoods perpetuates racism". Sen. Meek told the committee. He also noted that 60% of Caucasians are homeowners while only 38% of African Americans are homeowners.
The Oregon Food Bank also weighed in on the bill. In written testimony they stated that "Studies have repeatedly shown a strong relationship between owning a home and a lower likelihood of experiencing hunger. The data is clear that homeownership and affordable mortgages allow community members to build assets and manage more predictable housing costs over time, which is especially key for Black and Brown Oregonians who have long faced discriminatory housing policies that make homeownership more difficult and inaccessible.
Senator Andreson (D–Lincoln City) brought up during testimony that there are already non-discrimination laws in place and questioned if this bill is redundant. Indeed, the Federal Fair Housing Act (1968) prohibits discrimination in the sale, rental, and financing of dwellings, and in other housing-related transactions, based on a person's race, color, national origin, religion, sex, familial status, or physical or mental disability. Rep. Meek explained to the committee that there are Federal Fair Housing laws in place but there are really no consequences to them.
However,
HB 2550
does not have any penalties or consequences either. It simply reiterates the Federal Fair Housing Act.
(7) Notwithstanding any other provision of this chapter, a seller's agent shall redact or withhold any communication other than customary documents in a real estate transaction, including photographs, provided by a buyer as necessary to help the seller avoid selecting a buyer based on the buyer's race, color, religion, sex, sexual orientation, national origin, marital status, or familial status as prohibited by the Fair Housing Act (42 U.S.C. 3601 et seq.).
The Oregon Realtors Association registered as neutral on the bill. It has passed the House and has had a public hearing in the Senate Housing and Development Committee.
--Terese Humboldt
| | |
| --- | --- |
| Post Date: 2021-05-11 08:41:10 | Last Update: 2021-05-11 09:08:34 |