Claim that "unconstitutional activities" are "political theatrics"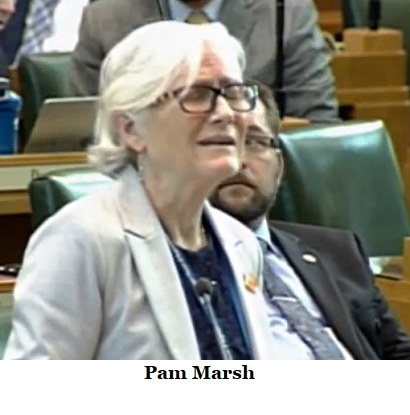 In
a letter
addressed to US Attorney General William Barr and Acting Secretary of Homeland Security Chad Wolf, several legislative Democrats are demanding "immediate withdrawal of federal operatives from the City of Portland."
In an ironic twist, while the letter seeks to deflect expected criticism for being a political stunt, its diversion toward blaming the president for the "deadly pandemic" could itself be seen as political. The letter says,
"We refuse to allow our streets to be a playground for political theatrics intended to deflect attention from the president's failure to control a deadly pandemic. We will not stand by while violent actions exacerbate conditions on our streets."
Interestingly, the letter seeks to defend its demand on constitutional grounds,
"Upon assuming office, we each took a vow to defend the Constitutions of the United States and the State of Oregon. We take that responsibility to heart. Confronted with clear evidence that federal agents are engaging in unconstitutional activities resulting in significant harm to individuals and our community as a whole, we are obligated to respond."
Article VI, clause 2 of the US Constitution, known as the supremacy clause, reads, "This Constitution, and the Laws of the United States which shall be made in Pursuance thereof; and all Treaties made, or which shall be made, under the Authority of the United States, shall be the supreme Law of the Land; and the Judges in every State shall be bound thereby, any Thing in the Constitution or Laws of any State to the Contrary notwithstanding." The letter does not describe specifically which actions it believes are unconstitutional.
Homeland Security issued the following statement yesterday, "As they have for the past 54 straight days, violent anarchists continue to riot on the streets of Portland as federal law enforcement officers work diligently and honorably to enforce federal law by defending federal property and the lives of their fellow officers."
One Republican lawmaker, who asked not to be named pointed out that "All this is happening in a Democrat controlled state, in a Democrat controlled county, in a Democrat controlled city. Much of what is not being done to control these riots is what got President Trump to get elected in the first place."
The signers include:
Senate Majority Leader Rob Wagner, SD 19
Senator Ginny Burdick, SD 18
Senator Michael Dembrow, SD 23
Senator Shemia Fagan, SD 24
Senator Lew Frederick, SD 22
Senator Sara Gelser, SD 8
Senator Jeff Golden, SD 3
Senator James I. Manning Jr, SD 7
Senator Elizabeth Steiner Hayward MD, SD 17
Senator Kathleen Taylor, SD 21
Senator Chuck Riley, SD 15
Speaker Tina Kotek, HD 44
House Majority Leader Barbara Smith Warner, HD 45
Representative Diego Hernandez, HD 47
Representative Teresa Alonso Leon, HD 22
Representative Brian Clem, HD 21
Representative Maxine Dexter, MD, HD 33
Representative Margaret Doherty, HD 35
Representative Paul Evans, HD 20
Representative Julie Fahey, HD 14
Representative David Gomberg, HD 10
Representative Chris Gorsek, HD 49
Representative Ken Helm, HD 34
Representative Paul Holvey, HD 8
Representative Alissa Keny-Guyer, HD 46
Representative Akasha Lawrence Spence,HD 36
Representative Caddy McKeown, HD 9
Representative Mark Meek, HD 40
Representative Tiffiny Mitchell, HD 32
Representative Pam Marsh, HD 5
Representative Nancy Nathanson, HD 13
Representative Rob Nosse, HD 42
Representative Carla Piluso, HD 50
Representative Karin Power, HD 41
Representative Rachel Prusak, HD 37
Representative Dan Rayfield, HD 16
Representative Jeff Reardon, HD 48
Representative Andrea Salinas, HD 38
Representative Tawna Sanchez, HD 43
Representative Sheri Schouten, HD 27


The letter claims to be aligned with other elected Democrats, "including Senators Jeff Merkley and Ron Wyden and Congress members Suzanne Bonamici and Earl Blumenauer, Governor Kate Brown, our Attorney General Ellen Rosenblum, and Portland's mayor, Ted Wheeler." The letterhead references State Representative Pam Marsh (D-Ashland) as the media contact.
--Staff Reports
| | |
| --- | --- |
| Post Date: 2020-07-24 18:15:35 | Last Update: 2020-07-24 18:15:54 |