Oregon's problem of illegal cannabis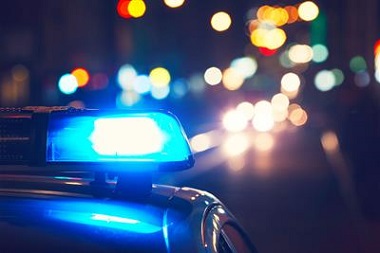 T
he December Special Session passed
Senate Bill 893
and
Senate Bill 5561
to provide relief for the humanitarian crisis facing migrant workers caught up in illegal cannabis operations.
It will create financial assistance to local law enforcement agencies and community-based organizations to work with a statewide plan to address the problem of illegal cannabis.
Senator Jeff Golden (D-Ashland), who co-carried the bill on the Senate floor with Senator Tim Knopp (R-Bend), said, "Illegal cannabis operations in Southern Oregon have been using our limited water supply, abusing local workers, threatening neighbors and negatively impacting businesses run by legal marijuana growers. This is urgent funding we need right now to protect our agriculture industry, a pillar of Oregon's economy and the Rogue Valley's quality of life."
T
he hope for the bills is that illicit growers would leave the state facing increased enforcement. Although some are reporting a decrease in activity, residences are saying it's only a pause for the winter.
Last year, the biggest bust was 1000 plants. A recent bust reaped 200,000 plants. The illegal operations are linked to national and international criminal organization.
These growers are coordinated from out of state and run by a mid-level person, mostly connected to Mexico. It isn't just the Mexican cartels, there is growing evidence of direct ties to Russia, Albania, Guatemala, Costa Rica, France, China and the Mid-East.
T
he crime ring doesn't take the winter off from illegally growing. They shift to other illegal activities. Jackson County Commissioner Rick Dyer
told the Register-Guard
that "the illegal marijuana situation in Jackson, as well as in neighboring Josephine County, has produced a number of negative impacts for the region.
A D V E R T I S E M E N T

A D V E R T I S E M E N T
Some of the issues include human trafficking, narco slavery and forced labor amid deplorable living conditions. Drug traffickers intimidate and abuse workers, some of whom are parents to young children, or are minors themselves."
This week
Eugene police ended a high speed chase
by puncturing the tires of their stolen vehicle to rescued a 10-year-old girl abducted from her bike.
Eugene and Portland police worked together
to rescue six girls in a Portland hotel room, including four from Eugene. Oregon state police are looking for a man that tried to abduct a 13-year-old girl.
Eugene police forced another vehicle through a fence and rescued a 17- year-old girl from a 40-year-old that is reported to have been arrested over 40 times. Another 17-year-old girl was rescued last week in Coos Bay in similar circumstances.
Jackson County exposed a commercial prostitution and human trafficking parlor
. These are just a tip of what is impacting communities.
O
regon voters legalized recreational drugs under a false pretense that the industry would force cartels out-of-state.
But, the state's policy welcoming illegals giving them free health care and other benefits may have encouraged these illegal activities and exasperated the enforcement of illegal growers and traffickers.
--Donna Bleiler
| | |
| --- | --- |
| Post Date: 2022-01-28 08:03:35 | Last Update: 2022-01-28 08:26:43 |