Legislators disappointed at no pay increase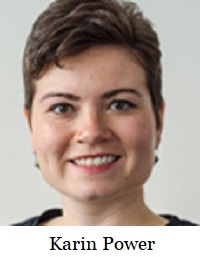 T
he Oregon State Senate Committee on Rules passed
SB 1566
to the Joint Committee on Ways and Means for possible funding.
This bill establishes an annual salary for members of the Legislative Assembly equal to an annual occupational mean wage estimate for Oregon for the prior year and adjusted once every two years.
The bill allows for annual cost of living adjustment to the interim expense allowance, and adds up to $1,000 per month reimbursement for child care expenses for members who have one or more children or dependents under age 13.
State legislator salaries would go from $32,839 to about $57,000, and applies a cost-of-living adjustment to the monthly interim expense allowance received by members. It also provides for a child care allowance of $1000 per month for members who have children or dependents under 13 years of age.
T
hree Democrat legislators announced they will not seek re-election assuming that SB 1566 has failed. Representative Anna Williams (D-Hood River), Representative Karin Power (D-Milwaukie), and Representative Rachel Prusak (D-West Linn/Tualatin) all said their base salary was not enough to compensate for the amount of work required as a state representative. The three have professional jobs outside of their legislative duties.
The salary for legislators was set to be a servant of the people and a part-time commitment.
It was never intended to be a career job. SB 1566 salary increases would change legislators to full-time careers.
A D V E R T I S E M E N T

A D V E R T I S E M E N T
In 2010, voters approved legislator's plea for a short session to adjust budgets and deal with issues that couldn't wait. That has not changed in the eyes of the public, but the legislature has manipulated legislation with studies and programs that report back to them adding meetings and work until it has exceeded its boundaries.
COVID shut downs have kept the public voices silent making the legislature more powerful than ever intended.
The state would benefit with new blood that will put the brakes on new programs and do a complete audit of programs to determine the value of our "servants" representing us.
--Donna Bleiler
| | |
| --- | --- |
| Post Date: 2022-03-01 11:26:58 | Last Update: 2022-03-01 13:26:30 |