Free Oregon members have donated over $130k to fund 16 law suits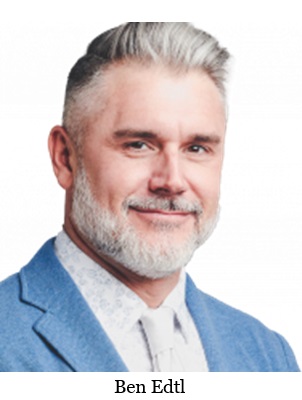 A
dversity has a way of creating historical figures and the COVID outbreak has produced at least one person who will leave his mark. Ben Edtl established
Free Oregon
after mandates shut down his businesses and left him with nothing. In 2018 he took over a struggling coffee roastery facing bankruptcy. By 2020 he had turned it around to profitability and bought three additional cafes.
Then COVID hit and two weeks to flatten the curve was extended. Edtl refused to wear a mask or require that of employees. He wouldn't put up mandated warning signs. He lost staff and was cancelled on social media. He was pressured to put up BLM flags and was doxed. With his business down 90% he lost his investment. The police were no help when revenge vandalism occurred. His wholesale accounts left him. He laid it all at the feet of government overreach. He made a going out of business video that got 40k hits on Instagram. He asked God for help.
In an appearance before the Yamhill County Republican Party, Edtl said he "checked in". He wasn't political, just valued freedom highly. He realized it is up to us to manage our government. Free Oregon puts on weekly townhalls that get 3k views. 20k Oregonians are now in Free Oregon. They have ongoing lawsuits to stop the Governors' mandates. Politicians talked but few acted on their words. Those that did had difficulties of their own. Currently, Free Oregon has 16 lawsuits in various phases. The left has responded in some cases by switching judges. Free Oregon adjusts to that. Edtl sees Oregonians go from fighting to winning.
West coast governors formed a pact to act in unison on vaccine and mask mandates. It was the first collective action by states since the Civil War. Ironically individuals were forced to show proof of vaccination to enter certain establishments but weren't required to show I.D. to vote. Edtl is now keenly interested in politics and elections integrity. He is running for State Senate to take on the Democrat Senate Majority Leader Rob Wagner. Edtl lives in Tualatin, Washington County. A Free Oregon member, Tim Sippel, asked the Washington County Elections Office for the May 2021test ballot data. They refused. The District Attorney's office awarded Sippel the databases after nearly a year of court battles. The State Attorney General then sued Sippel to prevent the transfer of the data. Ben and Free Oregon got involved to bring in civil rights attorney, Sephen Joncus to support Sippel in receiving test ballot data. Ben asks: "What are they trying to hide?"
L
ed by Edtl, Free Oregon has encouraged over 40,000 letters to the Oregon Health Authority to mock mask mandates. That agency is relatively new having begun in 2016. Already it has a $29 billion annual budget. Pat Allen is the controversial head of OHA and a Kate Brown surrogate. 25% of the members of Free Oregon are Democrats. They have expanded their area of interest to include addiction, mental illness and homelessness.
A D V E R T I S E M E N T
A D V E R T I S E M E N T
Free Oregon members have donated over $100,000 to fund 16 law suits. It will take at least $160k more to finish them. They get some help from Alliance Defense Fund, founded in 1994 to protect religious freedom. The Citizens Union, New York based organization striving for transparency and accountability in government helps in some Federal cases.
As an anti-establishment candidate for State Senate,
Edtl
is challenging both Democrats and Republicans on their handling of Covid, education, crime and homelessness. He earned endorsements by Oregon Firearms Federations, Parents' Rights in Education, Oregonians for Medical Freedom and more.
--Tom Hammer
| | |
| --- | --- |
| Post Date: 2022-05-04 12:30:07 | Last Update: 2022-05-04 15:47:23 |