"The Kicker acts as a check against the Democrat's urge to blow out the spending"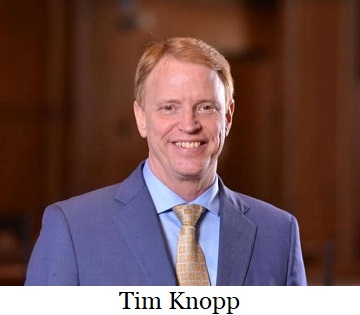 A
s part of their quarterly economic forecast, Oregon's economists project that Oregon budgets will have big surpluses, much of which will be returned to taxpayers, because of the Kicker law, based on how much in taxes they paid in.
Senate President Peter Courtney (D-Salem) said, "Oregon clearly has one tough economy. Our forecast is up for the eighth time in a row. We have to be careful. Experts are seeing storm clouds on the horizon. Oregon has done a good job saving. We'll keep moving forward."
"Thanks to the Kicker, Oregonians will get some of their taxes back and with it, a much-needed break from the increasing burden of inflation," Senate Republican Leader Tim Knopp (R-Bend) said. "The Kicker continues to act as a check against the Democrat's continuous urge to blow out the spending. Now, more than ever, it's essential to protect the Kicker. Too much spending got us into this inflation mess, it's not going to get us out.
Knopp warned, "As of now, we have extra money, but our economists are predicting an economic downturn soon. We must budget wisely for the future."
Governor Kate Brown said, "Today's revenue forecast indicates that we are continuing to see strength in Oregon's economy as we round the curve to recovery from the pandemic. Strong state revenues, coupled with an unemployment rate that is back down to pre-pandemic levels, should be welcome news for Oregonians."
"However," she continued, "I know that not all Oregonians are feeling these positive effects, especially given rising costs of living. The good news is that the continued strength in the economy will allow the legislature to look at additional one-time investments in the coming budget cycle—like those we've recently made in housing, behavioral health, and child care—to further spur growth and support working families, so that all Oregonians see and feel the benefits of our economic bounce back.
A D V E R T I S E M E N T
A D V E R T I S E M E N T
Oregon House Speaker Dan Rayfield (D-Corvallis) said "I'm pleased by the continued strength of Oregon's economy. Two months ago, we used a boost in additional revenue to make critical one-time investments in all corners of the state to address housing affordability and homelessness, keep our kids in school, support working families dealing with increased living costs, and much more to move Oregon forward. We have continued to navigate unprecedented times and lead the state in a responsible, measured way.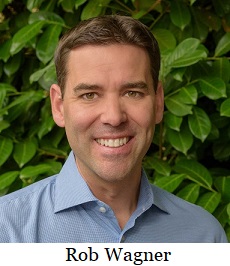 Rayfield continued, "While this is welcome news, we must continue planning for the future. Thanks to years of prudent budget management, Oregon has historic reserves and is in a great position to maintain services in future budget cycles. And while many of our highest earners continue to do well, I recognize the continued challenges many Oregonians face because of ongoing inflation and believe we need to address the growing wealth divide.
"Our work will continue to focus on supporting Oregonians who are struggling and building an economy that works for all working families and small businesses," Rayfield concluded.
Senate Majority Leader Rob Wagner (D-Lake Oswego) said, "Oregon is an economic powerhouse - leading the nation on the road to recovery. With this strong forecast we will continue to save for a rainy day and invest in families working to pay for rent, paying for prescription drug costs and childcare."
--Staff Reports
| | |
| --- | --- |
| Post Date: 2022-05-18 11:20:17 | Last Update: 2022-05-18 11:37:15 |