On this day, November 29, 1928, Paul Simon (d.2003), later Senator of Illinois, was born in Eugene.
Also on this day, November 29, 2012, Rebecca Jeanette Rubin, a 39-year-old Canadian citizen and environmental radical, turned herself in to the FBI at border in Blaine, Washington. She was part of a cell in Eugene, Oregon, known as the Family, and was sought for setting fires at a Vail ski resort and a lumber mill in Medford, Oregon.
They want to attract a "diverse set of candidates"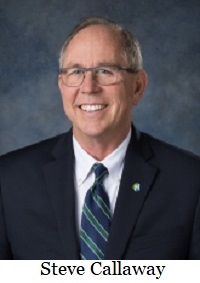 T
he Hillsboro City Council
will consider
a recommendation from the Hillsboro Budget Committee's non-Council members to increase monthly service stipends for
the Mayor, Council President, and other Councilors
.
Public members of the Budget Committee members discussed the stipends during the Fiscal Year 2022-23 Budget meetings. The remaining Budget Committee members unanimously recommended the following changes:
Increasing the Mayor's monthly service stipend from $3,000 to $4,000
Increasing the Council President's monthly service stipend from $950 to $1,300
Increasing each Councilor's monthly service stipend from $750 to $1,050
If approved by the Council, the Budget Committee's recommendation to increase the stipends would take effect on June 24, 2022, the first day of the first pay period in 2022-2023.
Stipend Recommendation Basis
Serving on the Hillsboro City Council includes City Council meetings, and committee meetings, as well as periodic meetings with staff. Meetings with constituents and attending community events is also expected of those elected to represent the city.
A D V E R T I S E M E N T

A D V E R T I S E M E N T
According to the city, the Budget Committee's recommendation to increase the stipends in 2022 is based on factors that include:
The length of time since any stipend increases have occurred
Overall stipend history
Comparisons with other cities
Balancing public service with family, professional, and personal commitments
The ability to attract a diverse set of candidates
T
he City of Hillsboro has now stated that increased stipends will likely create greater opportunities for a more diverse set of people to seek and hold local elected office.
Monthly stipends for the Mayor and Council members are set by resolution and require a Council vote for any adjustment. To avoid conflicts of interest and voting on increases for their respective positions, the Council members will need to vote on whether to approve the recommended service stipend adjustments in two separate resolutions.
--Bruce Armstrong
| | |
| --- | --- |
| Post Date: 2022-06-05 10:16:03 | Last Update: 2022-06-05 10:43:07 |