Walmart is the latest in a long line of closures.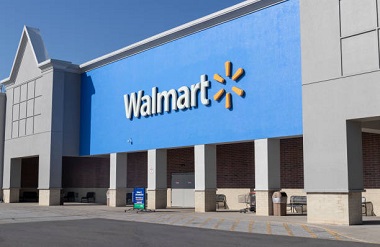 W
henever the national news mentions cities demolished by the riots, Portland is always on the list. Committee to Unleash Prosperity ran the
headline
, "What Happens When the Last Business in Portland Leaves the City?"
Portland riots were one of the worst in the nation, but businesses might have recovered if government hadn't spired them on and nourished the destruction. Riots led to permission, to defunding police to no convictions resulting in more shoplifting, harassment, destruction of property to canceled liability insurance followed by increased taxes and closures.
Walmart is the latest in a long line of closures, which comes three months after Walmart CEO Doug McMillon warned that retail shoplifting is surging. He predicted "prices will be higher and/or stores will close" if local prosecutors don't change their priorities.
This follows a closure of other individual stores like Schumacher Furs USA, Rains PDX, BJ's, Stanford's, Starbucks, Fred Meyers, Cracker Barrel, and NIKE closed one of the main stores over crime. Most were closed due to crimes experiencing shoplifting nearly daily.
Nike sought to hire off-duty Portland police but none were available due to the police shortage.
A D V E R T I S E M E N T

A D V E R T I S E M E N T
Schumacher Furs reported daily harassment by protestors violating public decency laws as well as screaming profanities and threatening employees. They released a store
video (age restricted
) showing police defending protestors. They were actually forced to close one of the oldest businesses in Portland.
Some closures, like Rains PDX, a clothing store in Portland, shut down last November after a string of break-ins made it impossible to stay open.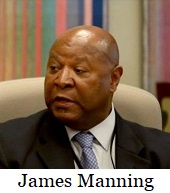 In 2019, in the crux of the destruction, government made their position known when James Manning Jr. (D-Eugene) was quoted by
Cascade Policy Institute
, "Let'em leave. Someone else'll come in." "Unfortunately," they continue, "the senator is not alone with the let-them-leave attitude. That seems to be the attitude of the supermajority in the legislature as well as the city of Portland, who have both recently passed massive business taxes….new taxes will be a good test of Senator Manning's let-them-leave theory, as owners look to other states for a better business environment."
Now DEQ is accusing Intel staff of errors at the DIX facility in Hillsboro, which led to unhealthy air pollution when a device was left in standby mode. We have yet to hear Intel's side, but DEQ may be putting a damper on the Governor's plans to attract semiconductor manufacturing to Oregon. So far, Senator Manning has not been successful in his prediction that others will come.
--Dollie Banner
| | |
| --- | --- |
| Post Date: 2023-03-09 13:19:24 | Last Update: 2023-03-09 00:37:01 |