Linn, Marion counties want state mental hospital rules changes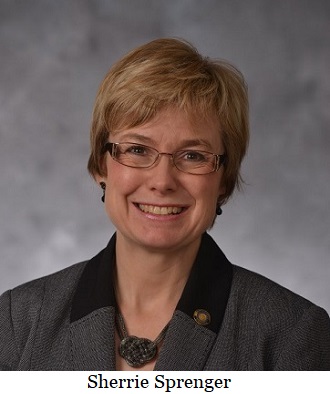 L
inn County Oregon
has announced
that they are joining with Marion County in asking for changes in how long criminal defendants can be held at the Oregon State Mental Hospital. Commissioners Roger Nyquist, Sherrie Sprenger and Will Tucker have all agreed.
In September 2022, a federal judge ruled that criminal defendants could not be housed at the hospital for more than one year. The decision also means anyone charged with a misdemeanor cannot be housed at the state hospital and those services must be provided at the county level.
According to a letter to Gov. Kotek and David Baden interim director of the Oregon Health Authority, Marion County Commissioners Colm Willis, Kevin Cameron and Danielle Bethell contend that decision, "essentially ended all civil commitments to the state hospital and has left more individuals with untreated behavioral health needs requiring a hospital level of care in our communities."
Commissioner Nyquist said the state is failing to adequately operate a state mental hospital that meets the statewide needs. He added the mental health issues are a key factor in why many people are homeless. He said the state must add capacity to meet those needs.
A D V E R T I S E M E N T
A D V E R T I S E M E N T
Commissioner Sprenger, who previously served as a state representative, said reducing the number of beds at the state hospital has been a legislative policy statement for several years.
Marion County and now Linn County, are asking:
That if someone is a risk to the community, they be admitted to the state hospital.
That the state craft a long-term plan to provide secure in-patient services to meet the anticipated need for the next 20 years.
The state be required to modify its expedited admissions policy so that more individuals can be admitted through the civil commitment process.
The state be required to retain liability for individuals on community restoration, if under state law, they would have been released from the state hospital.
There be a limit the amount of time an individual can remain in community restoration.
There be a "safety valve" to allow for longer stays at the state hospital if a trial court finds that person presents significant public safety issues.
That the state accept individuals charged with misdemeanor crimes.
--Ben Fisher
| | |
| --- | --- |
| Post Date: 2023-05-30 19:06:12 | Last Update: 2023-05-30 19:20:31 |