Priority safety bills differ on what it will take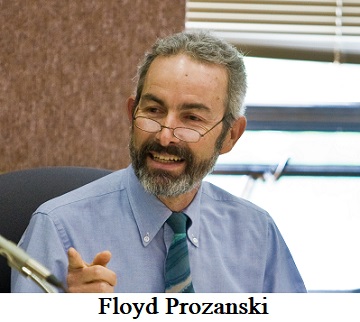 O
regon Democrat legislative leaders announce more than $4 billion for the Public Safety and Accountability Budget framework for their Safer Oregon Agenda. If approved, the package would support core law enforcement agencies and make targeted investments in keeping Oregon families safe and addressing serious crime, including:
$813 million to fully fund the Oregon Department of Justice to ensure the agency has the personnel and resources needed to be successful in their work in human trafficking intervention, violence prevention and victim services.
$611 million for the Oregon State Police for crisis response system.
$2.2 billion for the Department of Corrections.
$750 million for the Oregon Judicial Department.
$83 million for the Department of Public Safety and Safety Standards and Training to address the law enforcement workforce shortage.
$73.9 million for Oregon Department of the State Fire Marshal.
The Legislature will also be directing significant resources to the Oregon Public Defense System to ensure a fair legal system, and investing in behavioral health crisis response services through omnibus legislation like House Bill 2395, which would address the fentanyl crisis in a targeted and strategic manner to reduce drug trafficking.
This Safer Oregon Agenda includes 13 bills with additional funding requests for coordination between the state and local law enforcement to address retail theft rings of an unspecified amount, funding $6 million for Children's Advocacy Centers to prevent sexual abuse, and $10 million funding for the Oregon Domestic and Sexual Violence Services Fund.
At the opening of the session, the Oregon House Republican Caucus announced their
2023 priorities
. One of four priorities was Supporting Law Enforcement and Increasing Community Safety. That package included:
Reform Measure 110.
Fight illegal grow operations and address the fentanyl crisis.
Stand up for Oregonian's second amendment rights.
Increase law enforcement presence on our streets.
Support law enforcement recruitment and training programs.
Then in March the House Republican Caucus proposed the
Safe Schools Package
offering seven bills with two having bipartisan support. They proposed common sense safe guards for schools and a study related to hiring retired police officer to provide security in schools. That was followed in April with a
Safe Communities Package
, which laid out 16 Senate bills that had very little cost.
Early March Senate Republicans offered three bills requested by victims that would collectively support victims of sex crimes and promote justice after Richard Gillmore, a serial rapist of at least 9 victims was released from prison. "We have three bills that we think are critically important in keeping Oregonians safe and keeping violent perpetrators in prison," said Senator Knopp.
A D V E R T I S E M E N T

A D V E R T I S E M E N T
Very few of the Republican bills received a hearing. Now "safety" is being formulated on Democrat terms to create public interest. A new bill in the package is
HB 3443
, which prohibits landlords from terminating lease or taking other specified actions due to status of tenant as victim of bias crime. Senate committees continue to pass bills without Republican representation staking up bills for a floor vote. They also made sure to include the controversial firearms bills, HB 2572 and HB 2005. A list of the bills can be viewed
here
.
"The people of Oregon were loud and clear that making our streets and communities safer must be one of our top priorities this session," said Senator Floyd Prozanski (D-Springfield & Eugene). "With this package, we are taking direct aim at the root causes of crime and improving law enforcement response to ensure every Oregonian feels safe and secure wherever they live in our state."
Senate Republican Leader Tim Knopp (R-Bend) agreed with the priority, but differs on how to resolve Oregon's unsafe environment.
--Donna Bleiler
| | |
| --- | --- |
| Post Date: 2023-05-31 12:09:36 | Last Update: 2023-06-01 15:22:57 |