Republicans will not abandon parents rights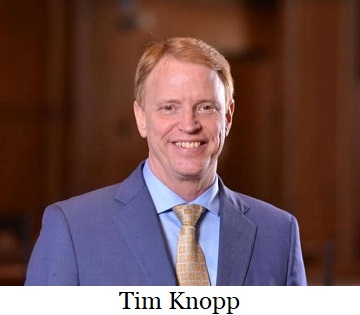 O
regon Governor Tina Kotek attempted to insert herself into discussions on the pause in the Oregon Senate but didn't come prepared to make good on her commitment to serve Oregonians – all Oregonians, Senate Republican Leader Tim Knopp (R-Bend) said.
Democrat leaders blast Republicans for not showing up to pass their agenda. Representative Daniel Nguyen (D-Lake Oswego, SW Portland) said, "When Senate Republicans refuse to respect our democracy and take a vote on critical legislation, Oregonians – many who have small businesses – are the ones who pay the price."
There is a growing development that this session could be the least expensive for small businesses there has been in many years. One small business owner commented to Northwest Observer that he still has not recovered from the lock down, and he has never seen a session that ends with taxpayers and small businesses better off.
A D V E R T I S E M E N T

A D V E R T I S E M E N T
Senator Knopp stated, "Republicans entered good-faith discussions with the Governor over the last several days. Our goal was to find a bipartisan resolution for the end of Session resulting in the passage of substantially bipartisan budgets and bills. Unfortunately, the Governor was focused on a return to the status quo: an agenda that is unlawful, uncompromising, and unconstitutional."
Perhaps the Governor is concerned with the number of bills that will be found unlawful that were pushed through by the majority party without a single Republican vote. Senator Suzanne Weber (R-Tillamook) and rural legislators filed legal action against the Senate President and Secretary that is in Circuit Court now. Rural Senators have filed numerous constitutional and statutory complaints against the President and Secretary since January 2023.
The Governor may be facing another resignation as accusations are mounting against Senate President Wagner. He is accused of denying medical absences for Republican Senators while excusing the same for Democrats. Others were refused religious accommodation that has been granted for over 160 years, and still others were excused. Further complaints include refusal to adjust and meet Oregon Constitution and statutes regarding plain language requirements. Even the Legislative Counsel has opinioned that this type of complaint must be investigated.
"If Democrats want us to provide a quorum before June 25th," Knopp said, "they must agree to follow Senate Rules, follow the law, and work to put forward constitutional, bipartisan bills that don't violate a parents' sacred right to love and care for their child. In the meantime, we will continue to work every day on behalf of the Oregonians we took an oath to represent."
--Donna Bleiler
| | |
| --- | --- |
| Post Date: 2023-06-01 10:46:45 | Last Update: 2023-06-01 02:17:08 |