Determined from intersectionality and privilege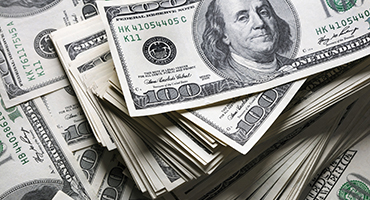 I
n April, Washington County Oregon Health and Human Services gave $1,000,000 to 11 community-based organizations through a grant to that they are saying was to support "community-based organizations" in strengthening "social and emotional wellness across the lifespan".
Washington County says
that the goal of this effort was to develop an "equity- and community-centered funding opportunity" that offered organizations the opportunity to select "social and emotional wellness strategies that were trauma-informed and grounded in racial equity approaches".
Washington County says the organizations that were funded will contribute a larger body of work in Washington County that aims to improve behavioral health outcomes among children and youth, adults, and older adults in Washington County, particularly for Black/African American, Indigenous, Hispanic/Latinx, Asian, People of Color, immigrant and refugee, LGBTQ+ communities, or those living at the intersection of those identities.
A D V E R T I S E M E N T

A D V E R T I S E M E N T
Washington County says the grant awards were selected through a review process that involved internal and external partners.
The organizations listed below were selected for awards under this grant.
Adelante Mujeres* Advancing Social & Emotional Wellness for Bicultural & Bilingual Families $44,000
Bienestar, Inc. Immigrant and Refugee Wellness Project $150,000
Bridge-Pamoja Healing and Connection for African Immigrants and African Americans $150,000
CAIRO Resilient Roots: Fostering Social Connections through Community Engagement, Parent Education and Youth Leadership $100,000
Centro Cultural del Condado de Washington Golden Age: Supporting Latino/e/x/a seniors with culturally responsive behavioral health services to improve wellness $100,000
Community Pulse Action Nurturing Parenting for families with 5-11 y.o. children $30,940
Education Explorers Foundation Social and emotional learning program for African American and African Immigrant/Refugee children and families $100,000
IRCO Social and Emotional Wellness Supports for Greater Middle Eastern Communities $66,000
Morrison Child and Family Services Morrison Child and Family Services Parenting Education Program $51,367
The FLIP Museum The FLIP Museum: A Children's Museum for Washington County $68,000
United Way of the Columbia-Willamette Offering Circulos de Seguridad/Circles of Security as a Parent Education tool $99,000
--Bruce Armstrong
| | |
| --- | --- |
| Post Date: 2023-06-03 18:12:53 | Last Update: 2023-06-03 19:50:50 |