The lawsuit pits disabled persons against homeless persons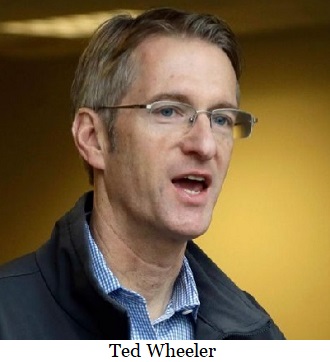 T
he City of Portland has settled a federal lawsuit with several persons claiming that "Federal disability access laws were enacted to provide persons with disabilities an equal opportunity to participate fully in civic life." According to the
complaint
filed in federal court, the lawsuit was brought "to address the City's systemic failure to provide full and equal access to its sidewalks to Plaintiffs and similarly situated persons with mobility disabilities."
The
complaint
cites the Americans with Disabilities Act of 1990 and the Rehabilitation Act of 1973. The first named plaintiff, whence the suit gets it's name is Tiana Tozer who -- according to court documents -- "lives in the Irvington neighborhood of Portland, Oregon and works in Downtown Portland. Ms. Tozer has a mobility disability that limits her ability to walk."
The lawsuit pits disabled persons against homeless persons. Simply put, "The City has failed and continues to fail to maintain its sidewalks clear of debris and tent encampments, which is necessary to make its sidewalks readily accessible to people with mobility disabilities. Indeed, a substantial number of the City's sidewalks—particularly those in the City's busiest business corridors—do not comply with applicable federal statutes and regulations because they are blocked by tent encampments and attendant debris, rendering the sidewalks inaccessible, dangerous, and unsanitary for people with mobility disabilities."
The complaint offers some detail about some of the worst locations. "Simply, the City's sidewalks, when viewed in their entirety, are not readily accessible to and usable by persons with mobility disabilities due to the City's failure to maintain clear sidewalks free of debris and tent encampments. Indeed, the City's most glaring violations are centered in Portland's Old Town, Chinatown, Downtown, and Pearl District areas, as well as locations on the City's east side, including the Central Eastside Industrial District, the Lloyd District, and the areas surrounding Laurelhurst Park, Lone Fir Cemetery, and Sunnyside Elementary School.
According to the
settlement agreement
, the city will:
Implement the following reporting programs to ensure that community members with Mobility Disabilities can promptly and efficiently report obstructions to the Sidewalk caused by any Campsite(s).
Not distribute tents or tarps during the Term of the Agreement, with limited exceptions.
Within five business days following a report of a Sidewalk obstructed by a Campsite, a City employee or contractor shall visit the identified Campsite.2 At that time, the City employee or contractor will identify whether the identified Campsite is obstructing all or any portion of the Sidewalk and will indicate the results of that assessment in the City's database.
Ensure that contractors employed by the City (Rapid Response, outreach workers, or other hired contractors) will instruct those who are displaced by Campsite removals that they cannot relocate on any Sidewalk.
Provide a public facing website that includes search functionality to access data including the specific dates and locations of Campsite removals.
Install signs, in substantially the form set forth in Exhibit B, informing people that they are not allowed to place obstructions in the Sidewalk on a City block when certain conditions are met
The Portland City Council
enacted an emergency ordinance
to approve the settlement.
--Staff Reports
| | |
| --- | --- |
| Post Date: 2023-06-01 22:38:37 | Last Update: 2023-06-01 23:19:55 |