On this day, February 6, 2002, The Oregon Health Division released statistics on assisted suicides for the previous year. 44 people received prescriptions for lethal medication but only 21 actually took their lives.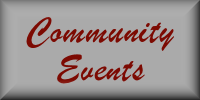 Post an Event

The Oregon Constitution
Wednesday, February 22, 2023 at 7:00 pm
First of a three part series presented by former State Representative Mike Nearman studying the Oregon Constitution.
The River Church 4675 Portland Rd NE Salem

The Oregon Constitution
Wednesday, March 1, 2023 at 7:00 pm
Second of a three part series presented by former State Representative Mike Nearman studying the Oregon Constitution.
The River Church 4675 Portland Rd NE Salem

The Oregon Constitution
Wednesday, March 8, 2023 at 7:00 pm
Third of a three part series presented by former State Representative Mike Nearman studying the Oregon Constitution.
The River Church 4675 Portland Rd NE Salem

We Are Stronger Together
Monday, March 27, 2023 at 10:00 am
Oregon's Natural Resources & Industries (ONRI) is sponsoring the rally to meet legislators and influencers to bring light on legislation affecting natural resource industries, their families, and their communities. https://onri.us/events
Rally at the State Capitol, Salem.
View All Calendar Events
Perennial pooper still tossing bags of human waste along East County roads
N
ew neighbors are moving in next door on Corbett's S.E. Curtis Drive, and Lisa Kinney is worried.
She is fairly sure the new arrivals haven't yet been warned to watch out for the poop-filled shopping bags that appear along their road from time to time, placed every few feet, along the fog line. Even though County health officials are able to scoop up many, others get snatched by passing dogs or smashed by passing cars.
It's happened for nearly five years now. Sometimes it's like clockwork, with the bags dropped regularly on Sunday nights. Other times, months might go by, and then six or seven bags will appear, on Curtis Drive or some other east County road. Kinney wishes the perpetrator would reach out for help. It's a plea County health officials share.
"I think they are in a situation where maybe we could help them," Kinney said. "I don't imagine someone who has a bathroom would do something like this."
Multnomah County Code Enforcement
is seeking the public's help
identifying whoever is responsible for disposing of the bags, filled with human poop and kitty litter, along rural roads like Kinney's near Troutdale, Springdale and Corbett.
The bags, often plastic shopping bags from Wal-Mart or Dollar Tree, have been dumped at nearly 500 sites since late 2018, usually during early morning hours, primarily along the following stretches of road:
S.E. Sweetbriar Road(link is external), between S.E. Kerslake and Troutdale roads
S.E. Kerslake Road(link is external), between S.E. Sweetbriar Road and S.E. Stark Street
S.E. 282nd Avenue(link is external), between S.E. Sweetbriar and Strebin roads
S.E. Curtis Drive(link is external), between the Historic Highway and Smith Road
​Multnomah County Code Enforcement handles illegal dumping in unincorporated areas of Multnomah County. A majority of illegal dumps are large household garbage. But over the past five years, Enforcement Officer Dave Thomson has picked up hundreds of bags of human waste dumped on local roadways.
Enforcement Officer Dave Thomson has worked long and late hours trying to stop someone disposing of human waste along County roads.
Some bags have remained intact, but some have been ripped open and splattered by passing cars, with poop left to wash into the drainage ditch. And that's a problem: Human feces can carry diseases, and when that poop washes into drainage ditches, it can contaminate waterways where people spend time.
A D V E R T I S E M E N T

A D V E R T I S E M E N T
Thomson does his best to recover bags promptly, but doody duty competes with his many other roles.
"I have a million other functions," he said.
A
ccording to the county, on any given day Thomson might inspect a business that fails to adhere to clean air laws, investigate illegal dumping of a couch and fridge, levy fines for illegal livestock in the City of Portland or for a junk car in Maywood Park, chase down any of the County's 3,000 facilities that might fail to renew their licenses, or post a closure notice to a business that refuses to cooperate with Public Health.
"Your eyes would glaze if you knew everything on my plate. That's why I can't afford to spend my time scooping up poop," he said. "There's nothing in my job description that requires me to clean up human poop, but it's such an unsanitary thing. The community doesn't deserve this."
Thomson urges whoever is dumping the poop to either stop or to reach out for help.
"We want to understand why the person might be doing this," Thomson said. "Perhaps this person doesn't have a bathroom or another way of disposing of their waste. We're not interested in punishment. We want to help them get the support they need."
If you spot someone in the act of illegal dumping, Thomson asks that you don't try and stop the person. Instead, get a license plate number and vehicle description, and dial 9-1-1.
If you spot these bags or any other illegally disposed materials in unincorporated Multnomah County, call Environmental Health at 503-988-3464 or
email them
.
--Bruce Armstrong
| | |
| --- | --- |
| Post Date: 2022-06-09 18:01:44 | Last Update: 2022-06-09 18:23:30 |
Oregonians encouraged to apply for State boards and commissions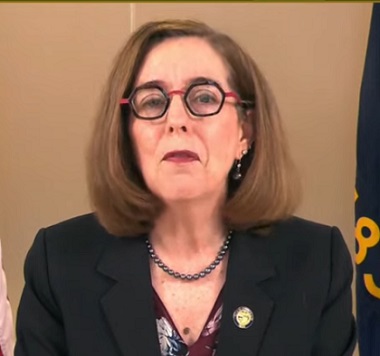 G
overnor Kate Brown is calling on Oregonians who have an interest in serving the state to apply for membership on any one of the
150 state boards and commissions
that are actively recruiting new members, including
two new councils
-- the Emergency Preparedness Advisory Council and the Local Government Emergency Management Advisory Council.
"State board and commission members are dedicated Oregonians who bring a diverse set of backgrounds and life experiences to address a wide range of issues facing our state. They are vital participants in statewide decision-making and have the opportunity to participate in developing a wide variety of important governmental policies," said Governor Brown. "I encourage all Oregonians with interest in serving our great state and helping make it better for all those who call it home to apply."
Public members of boards and commissions are people who may not have regular, ongoing experience in a specific topic area, but have a general interest in a particular board or commission's work arena. Major issues range from consumer protection, economic development, and education, to conservation and health care — all of which are critical to the ongoing success of the state.
Governor Brown is committed to ensuring that all boards and commissions represent the growing age, racial, and gender diversity of the state. This is an amazing opportunity to pool collective viewpoints, visions, and hopes for Oregon — and all community members are welcome and encouraged to serve.
To submit an application, please visit the
state boards and commissions website
and follow the instructions to apply.
--Staff Reports
| | |
| --- | --- |
| Post Date: 2022-06-08 09:58:03 | |
The third U.S. Navy ship launched to bear the name Oregon
O
regon is honored with a third commissioned ship. This one is a nuclear-powered attack submarine named USS Oregon. On May 28, the Navy commissioned the fast-attack submarine USS Oregon (SSN 793) in a traditional ceremony at Naval Submarine Base New London, Connecticut.
USS Oregon is the third U.S. Navy ship launched to bear the name Oregon, but first in more than a century. The first was named after the Oregon Territory before Oregon became a state. It was a brigantine in service from 1841-1845 and served in explorations.
The second was an Indiana-class battleship commissioned in 1896 and ultimately decommissioned for the final time in 1919. She served as a vessel and later as an Indiana-class battleship. The Oregon served in the Spanish-American War and helped destroy the famous fleet of Spanish Admiral Pascual Cervera y Topete.
Oregon again presents her flag in a Memorial Day event as the USS Oregon. It was the first commissioning ceremony in three years due to COVID-19 restrictions on large gatherings.
The submarine Oregon was previously christened in a traditional ceremony at General Dynamics Corp.'s Electric Boat shipyard in Groton, Connecticut, on Oct. 5, 2019.
The commissioning ceremonies of the USS Vermont and USS Delaware were also delayed and will be held retroactively.
"Oregonians are deeply honored that the 20th Virginia-class submarine will bear the name of our state," said Governor Kate Brown in her keynote speech.
A D V E R T I S E M E N T
A D V E R T I S E M E N T
C
ommanding officer of USS Oregon, Commander Lacy Lodmell said, "The passion, grit and enthusiasm of Oregon's crew has carried the ship to sea and were vital to the completion of construction and testing. This is without a doubt the finest crew I have ever had the pleasure to serve with."
Dana L. Richardson, the wife of former Chief of Naval Operations Admiral John Richardson of Corvallis, is the ship sponsor.
During the commissioning event, Dana Richardson gave the crew the traditional order to "man our ship and bring her to life," after which Oregon's sailors ceremonially ran aboard the submarine.
The commissioning is just in time as news creeps out that we are in need of national defense along our shores.
--Donna Bleiler
| | |
| --- | --- |
| Post Date: 2022-06-08 09:42:46 | Last Update: 2022-06-08 09:58:58 |
"Variable Message" sign to be installed on area freeways
N
ew technology to help traffic flow smoother is coming to several busy sections of Interstate 5, Interstate 84 and U.S 26 in the next several years in the Portland area. The $15.9 million effort is one of eight projects selected for the 2024-2027 Statewide Transportation Improvement Program's "Enhance" funding. Projects in this category are aimed at improving safety and reducing congestion on some of Oregon's busiest roadways.
Critics have voiced concerns that the money would be better spent on road improvements and that messaging technology often
creates
more congestion than it resolves.
In Portland, traffic management systems will be added to I-5 between Southwest Capitol Highway and OR 217, I-84 westbound between Troutdale and Interstate 205, and U.S. 26 westbound from Sylvan to Cornelius Pass Road. These systems include variable advisory speed signs, advanced directional signage and more.
Reducing congestion - and greenhouse gas emissions - is a goal in ODOT's 2021-2023
Strategic Action Plan
. See a drone video of traffic congestion on I-205. Learn more about traffic management systems, known as Intelligent Transportation Systems or ITS, and the work involved in this video.
A D V E R T I S E M E N T
A D V E R T I S E M E N T
The
Statewide Transportation Improvement Program
is the state's regular project identification and funding program. Last year, the Oregon Transportation Commission allocated $65 million for the "Enhance" part of the 2024-2027 STIP, which will fund a total of $2.2 billion in projects. The commission required several factors to be considered in selecting projects, including those that improve safety, support multimodal accessibility, are equitable and reduce greenhouse gas emissions.
The commission also required at least 30 percent of the projects selected to be located outside of a Metropolitan Planning Organization boundary, recognizing the need to serve highway users in non-urban areas.
--Staff Reports
| | |
| --- | --- |
| Post Date: 2022-06-08 09:37:47 | Last Update: 2022-06-08 09:58:03 |
A highly pathogenic avian influenza was detected in a backyard flock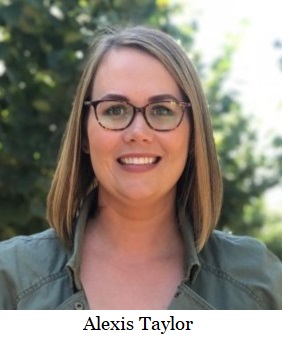 T
he U.S. Department of Agriculture approved a request by Oregon Department of Agriculture Director Alexis Taylor to lift a regional quarantine in Lane County. ODA first executed the quarantine on May 17 after confirming highly pathogenic avian influenza in a backyard flock. HPAI is an infectious and deadly disease in birds.
Due to federal and international disease control requirements, after a confirmed case of HPAI in a poultry flock, a regional quarantine for all avian species and vehicle traffic involved with avian species (under the authority of (ORS 596.402) must be issued for an area extending a minimum of 10 kilometers around the infected property. The purpose of the quarantine is to prevent the movement of poultry from within the affected area giving state and federal officials time to conduct surveillance to ensure no additional cases of HPAI exist. The quarantine also applies to importing all birds from states where a state or federal quarantine is in place.
To be eligible for a quarantine release, the USDA required ODA to complete two rounds of surveillance in the affected area, with a minimum of 14 days between, starting after the completion of the humane euthanasia and disposal of the infected birds. ODA completed the work in 20 days following strict biosecurity practices. Biosecurity is a set of practices designed to reduce the risk of spreading disease from sick birds and birds carrying the virus to healthy ones.
If you have domesticated backyard birds such as poultry, please increase your biosecurity and keep your birds separated from wild birds, especially waterfowl. The risk of HPAI to human health is low, according to the U.S. Centers for Disease Control and Prevention (CDC).
A D V E R T I S E M E N T
A D V E R T I S E M E N T
If you have poultry that appears sick or has died of respiratory or neurological disease, please call 503-986-4711 (Alt Phone: 1-800-347-7028) or email AHHotline@oda.oregon.gov.
If you see sick or dead wild birds, do not collect, or handle them but report the incident directly to ODFW at 866-968-2600 or Wildlife.Health@odfw.oregon.gov.
For more information about HPAI, please visit ODA's
Avian Influenza web pages
.
--Staff Reports
| | |
| --- | --- |
| Post Date: 2022-06-08 09:26:12 | Last Update: 2022-06-08 09:37:47 |
Judge Marshall and Judge Burge are retiring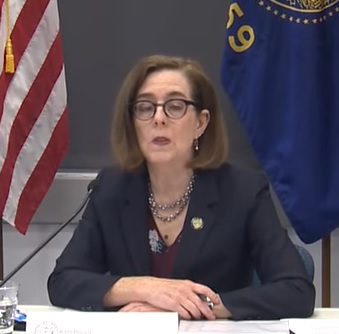 O
regon Governor Kate Brown has announced that she will appoint Steve Hoddle and Robert Johnson to the Douglas County Circuit Court. Hoddle will fill Position 2, replacing Judge William Marshall, and Johnson will fill Position 4, replacing Judge Frances Burge.
Brown congratulated Judge Marshall and Judge Burge on their planned retirements, and thanked them for their service. Hoddle and Johnson's appointments are effective immediately.
Last month, Hoddle and Johnson each won a majority of votes in their judicial elections in Douglas County. The Governor's appointments will allow both to begin their judicial service before the start of their elected terms on the Douglas County bench.
"Steve Hoddle and Robert Johnson have earned the support of Douglas County voters to become the newest judges on the trial court bench," said Governor Brown. "I look forward to seeing how both of these skilled lawyers use their experience to serve the people of Douglas County, while continuing to build on the strength of our justice system."
A D V E R T I S E M E N T

A D V E R T I S E M E N T
Hoddle has been a prosecutor with the Douglas County District Attorney's office since 2008 and, for 15 months before that, was a deputy district attorney for the Coos County District Attorney's office. He grew up in Sherwood and is a graduate of Oregon State University, where he received his bachelor's degree in 2002, and Willamette University College of Law, where he obtained his law degree in 2006.
Johnson was raised in Oregon and, after attending Umpqua Community College, graduated from Portland State University with his bachelor's degree in 2011. He obtained his law degree from the University of Oregon School of Law in 2014. After law school, Johnson served as a law clerk with the Douglas County Circuit Court before starting as an attorney at Douglas County Law in Roseburg in 2016. Since 2018, he has been an attorney at the law firm of Dole Coalwell, where he is currently a partner. Johnson is also a board member of the Umpqua Community College Foundation, the Douglas County Parks Advisory Board, and CASA of Douglas County, and a member of the Oregon Government Ethics Commission.
--Bruce Armstrong
| | |
| --- | --- |
| Post Date: 2022-06-07 18:26:32 | Last Update: 2022-06-07 18:35:33 |
More gun laws will not stop the illegal use of weapons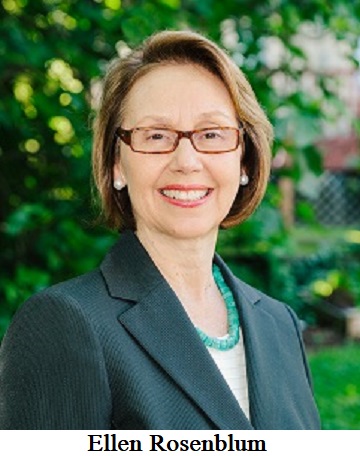 T
he law is nicknamed "Red Flag Law" for when a person exhibits a 'red flag' or other indicator that they may be a harm to themselves, or others. They can be reported to quickly remove a weapon from somebody who is at risk.
In the wake of shootings, Mr. Biden used his address to reassure the nation urging congress to pass a national red flag gun law. In his speech, he says, "According to new data just released by the Centers for Disease Control and Prevention, guns are the No. 1 killer of children in the United States of America." Searching for confirmation, CDC's site says, "Injury is the leading cause of death for children and adults between the ages of 1 and 45." No separations for guns, but despite what Biden said, it is not firearms that is the most danger to children. Accidents, overdosing and suicide are the top major causes.
The latest data CDC sites is 2020. Oregon ranks in the
second to lowest
out of five categories for firearm deaths and 16 th in the nations based on population.
Oregon statistics
reveal that 13 out of 100,000 were from firearms. To put it in perspective, the leading cause of death in Oregon is cancer followed by heart disease and third is accidents. At number seven is 27 out of 100,000 died of Covid-19, 19 out of 100,000 overdosed, and 4 out of 100,000 were homicide victims. Suicide is ninth in causes of death. Firearms is not listed in the top 10 causes of death.
Attorney General Ellen Rosenblum put out
a statement
reminding Oregonians that in 2017 the extreme risk protection order (ERPO) was passed by a narrow margin.
"Many of us are asking how we can better keep Oregonians safe and keep guns out of the hands of the wrong people. While there is still a lot of work to do, Oregon has made significant gains to strengthen our gun safety laws…. the "Extreme Risk Protection Order" or "Red Flag Law," allowing courts to take weapons away from people who are at risk as a danger to themselves or others. It is my hope that all Oregonians know about these laws so we can get guns and other weapons away from people who shouldn't have them."
Oregon's Red Flag law limits who can make a request to a concerned family member, household member, or law enforcement officer. It involves asking the court for an Extreme Risk Protection Order (ERPO), which will remove a weapon, or a concealed handgun license, from an individual who is at risk for suicide or is a danger to others. An Order also prevents the person from buying additional guns for a one-year period.
The court must hold a hearing typically the same day or within 24- hours. The person who requests the petition must appear in person or by video at the hearing. If the person who is at risk requests a hearing, then the court must hold an additional hearing within 21 days. If the judge agrees, all weapons and concealed handgun permits must be surrendered within 24-hours of issuing the Order. The court must hold a hearing typically the same day or within 24-hours. The person who requests the petition must appear in person or by video at the hearing.
A D V E R T I S E M E N T

A D V E R T I S E M E N T
If the person who is at risk requests a hearing, then the court must hold an additional hearing within 21 days, and the Order is usually effective for one year.
T
hirteen states have adopted forms of red flag laws. Provisions vary by state on matters such as who can initiate the process, if a warrant is required, what factors are considered for the firearms to be removed from possession, how long the guns are restricted, and the process by which the individual may regain access to the guns. The length of time that guns are restricted under these extreme risk protection orders (ERPOs) depends on the circumstances and can usually be extended.
States with red flag laws are claiming a reduction in suicides (by firearms). In 2013 guns were used in Oregon suicides twice as often as poison, the second most popular method. The rate of suicide has not changed per population, but last year, non-medical drugs were listed as the highest impact on suicide.
What opponents of red flag laws fear is the "foot-in-the-door." Oregon's law is restrictive, but as Rosenblum says, "there is still a lot of work to do." Governor Brown is famous for saying, "we can do better."
What does that really mean? More gun laws will not stop the illegal use of weapons.
--Donna Bleiler
| | |
| --- | --- |
| Post Date: 2022-06-06 23:42:14 | Last Update: 2022-06-08 09:01:41 |
They want to attract a "diverse set of candidates"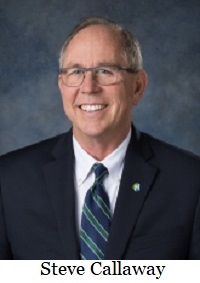 T
he Hillsboro City Council
will consider
a recommendation from the Hillsboro Budget Committee's non-Council members to increase monthly service stipends for
the Mayor, Council President, and other Councilors
.
Public members of the Budget Committee members discussed the stipends during the Fiscal Year 2022-23 Budget meetings. The remaining Budget Committee members unanimously recommended the following changes:
Increasing the Mayor's monthly service stipend from $3,000 to $4,000
Increasing the Council President's monthly service stipend from $950 to $1,300
Increasing each Councilor's monthly service stipend from $750 to $1,050
If approved by the Council, the Budget Committee's recommendation to increase the stipends would take effect on June 24, 2022, the first day of the first pay period in 2022-2023.
Stipend Recommendation Basis
Serving on the Hillsboro City Council includes City Council meetings, and committee meetings, as well as periodic meetings with staff. Meetings with constituents and attending community events is also expected of those elected to represent the city.
A D V E R T I S E M E N T

A D V E R T I S E M E N T
According to the city, the Budget Committee's recommendation to increase the stipends in 2022 is based on factors that include:
The length of time since any stipend increases have occurred
Overall stipend history
Comparisons with other cities
Balancing public service with family, professional, and personal commitments
The ability to attract a diverse set of candidates
T
he City of Hillsboro has now stated that increased stipends will likely create greater opportunities for a more diverse set of people to seek and hold local elected office.
Monthly stipends for the Mayor and Council members are set by resolution and require a Council vote for any adjustment. To avoid conflicts of interest and voting on increases for their respective positions, the Council members will need to vote on whether to approve the recommended service stipend adjustments in two separate resolutions.
--Bruce Armstrong
| | |
| --- | --- |
| Post Date: 2022-06-05 10:16:03 | Last Update: 2022-06-05 10:43:07 |
Decriminalizing drugs has failed and overdoses are skyrocketing
B
allot Measure 110 was the hot topic in Oregon's
House Committee on Behavior Health last week
. In 2020, voters were convinced to decriminalize drugs and encourage self-help instead of incarceration, the first in the nation. Then Governor Brown and the Oregon Health Authority took health decisions away from Oregonians by mandating masks and vaccinations in the name of the supposed Coronavirus pandemic.
It seems that neither strategy is working out. Testimony from state officials admitted that decriminalizing drugs has failed and overdoses are skyrocketing while appropriated funds remain unspent. According to the Oregon Health Authority, $40 million has been spent and $265 million remains unspent. The Health Justice Recovery Alliance reported that hundreds of providers, which screen for needs, offer case management, treatment, housing and other services are waiting for funds to service 9,200 active methadone patients receiving opioid treatment from providers.
Oregon's behavioral health director, Steve Allen, was playing the waiting game insisting it has strong potential, but the committee wasn't buying it, especially with Representative Lily Morgan (R-Grants Pass). Her community in Oregon House District 3 has seen 700% increase in overdoses and a 120% increase in deaths.
Oregon went from 280 Opioid deaths in 2019 to 472 in 2020 to 607 in 2021, and 2022 is exceeding 20% higher every month than last year.
Allen also took a whipping from Secretary of State Shemia Fagan claiming the change of policy was to improve lives and improve communities, and instead problems with drug addictions have gotten worse.
From the hearing materials, one thing is evident – there wasn't one report on the treatment of individuals. Every report was on handling funds. What results are taxpayers getting for their money?
Dr. Reginald Richardson, Executive Director of the Alcohol and Drug Policy Commission (ADPC) reported that Oregon is in the top 10 states for misuse of drugs, being number one in methamphetamine and Rx pain drugs, and dead last in access to treatment.
A D V E R T I S E M E N T

A D V E R T I S E M E N T
Developing subcommittees has been slow and it seems non-productive. ADPC is working on a pilot with Salem-Keizer School District.
Is it a coincident that overdose deaths have increased over 60% over the course of the pandemic? Even kids depression rates have doubled since the onset of the pandemic, and kids have more PTSD, higher rates of anxiety, more gender confusion, and higher rates of suicide.
Returning to a social environment has seen these kids acting out through bullying, more violence, with less discipline. Oregon is also in the lowest group of states for care available to students, and the care that is available often leads them down a dark path.
Are we looking at the source for solutions or masking the problem with money? Voters and parents need to seriously consider what kind of solution will bring permanent results.
--Donna Bleiler
| | |
| --- | --- |
| Post Date: 2022-06-05 08:32:33 | Last Update: 2022-06-05 09:09:09 |
A combined effort between ODHS, Jackson County, others
T
he Collaborative, a center for transformation and collaboration in service of women and gender diverse individuals,
opened its doors
in Medford, Oregon this past month. It is a combined effort between the Oregon Department of Human Services (ODHS) Child Welfare Division and Self Sufficiency Programs, Jackson County Community Justice (JCCJ) and
The Pathfinder Network
(TPN). These three agencies will now be housed together with the effort.
"It is inspiring to see the missions of all three agencies coming together to cultivate such a needed, intentional and innovative impact in this community. I am so proud of The Collaborative," says
Leticia Longoria-Navarro
, Executive Director of the Pathfinder Network.
The Collaborative says that it's vision is to co-create holistic pathways to integrated and responsive services and supports. Efforts will focus on:
Mitigating the impacts of trauma
Decreasing social isolation for impacted community members
Preventing misuse of substances
Employing community-wide approaches to reducing harm associated with behavioral health issues
Ensuring access and coordination of services
The Collaborative focused on redesigning the center to foster a safe space for women and "gender diverse individuals".
ODHS states that the voices of individuals who would use the space led the redesign. Former and current participants describe the environment as "safe".
"The Collaborative is a great example of how we are putting the
Child Welfare Division Vision for Transformation
into action by creating a space where children and families are supported holistically across systems," says Kimberlee Whitney, Child Welfare District Manager. "Thank you to our partners within ODHS, Pathfinder Network and Jackson County for making this effort come to life."
Team members from all three agencies will support participants in their engagement with parole and probation and ODHS through a trauma, gender and culturally responsive approach and provide peer support in a safe space created to provide services and support.
A D V E R T I S E M E N T

A D V E R T I S E M E N T
I
ndividuals are welcomed in by team members into the "living room" and are connected to staff in the building to assess their needs, connect them to resources, make referrals to other community resources, sign them up for group services and events at the center and provide on the spot peer support.
The Collaborative says they are a one stop shop for services that are working toward eliminating the barriers of access to services by working to stabilize families during stressful times. The goal is to see better outcomes by providing evidence-based support and services.
"By putting people first, the outcomes will follow. We know that relationships, connections and focusing on strengths lead to people being successful," says Eric Guyer, Director of Jackson County Community Justice. "To do this work in partnership with professionals with lived experience is truly innovative."
About the ODHS Child Welfare Division
The Oregon Department of Human Services, Child Welfare Division is committed to transforming itself to better support the individual needs of families and to best serve Oregon's children and young people.
You can report child abuse to the Oregon Child Abuse Hotline by calling 1-855-503-SAFE (7233). This toll-free number allows you to report abuse of any child or adult to the Oregon Department of Human Services, 24 hours a day, seven days a week and 365 days a year.
About Jackson County Community Justice
Jackson County Community Justice
says their mission is to enhance community safety by creating lasting behavior change in individuals on community supervision. The Parole and Probation Officers in the Gender-Responsive Unit use practices and programs designed to change criminal beliefs and behaviors.
--Bruce Armstrong
| | |
| --- | --- |
| Post Date: 2022-06-04 10:19:06 | Last Update: 2022-06-04 11:09:59 |
"Tolls are a regressive tax on poor and working members of our communities"
A
fter the
June 3rd Emergency Board hearing
at the Oregon Legislature, Senator Bill Kennemer (R-Oregon City) decried the party-line vote where the Emergency Board approved $333 million in new bonding debt to pay for I-205 improvements. The plan relies heavily on paying for the bonds with freeway tolls, to which over 70 percent of Oregonians are opposed.
Senator Kennemer expressed deep concern that the vote ignores the reality that the costs of commuting to work, school, and household errands are breaking family budgets.
"I have consistently opposed tolling because it targets my constituents around Interstate 205," Kennemer stated. "A majority of Clackamas residents have to drive out of the county for work and to access health care. To ask them to shoulder the burden of this plan's costs is patently unfair. Freeway tolls are a regressive tax on poor and working members of our communities." Kennemer noted that if he were serving as an
E-board member
, he would have voted to oppose bond funding backed by freeway toll revenues.
Kennemer also expressed concern that the legislature and ODOT have failed to have meaningful conversations about other options to build freeway infrastructure and looking to other funding sources besides the unpopular tolling plan.
A D V E R T I S E M E N T
A D V E R T I S E M E N T
"It's shocking that we would have this vote in the summer, when we're not in session, and when the public and the media were generally unaware that such a huge budget expenditure would pass without a full vote of the legislature," said Kennemer. "We should not be charging ahead to raise taxes on working-class Oregonians who drive at a time when gas prices are at record-high with no signs of coming down any time soon. To approve more bonded debt while interest rates are skyrocketing and a recession is looming – it's simply irresponsible governance."
Kennemer said he will continue to support voters having the opportunity to vote on freeway tolls, and appreciates that at the federal level of government.
Even US Senator Ron Wyden has publicly stated that freeway tolls are unfair to working Oregonians.
"We need to have transportation infrastructure that works, but our solutions must be fair and affordable. We can and must do better," stated Kennemer.
--Staff Reports
| | |
| --- | --- |
| Post Date: 2022-06-03 16:48:00 | Last Update: 2022-06-04 11:18:13 |
It's not hard to recognize that this is a policy for future massacres
As a result of the passage of
SB 554
, schools in Oregon now have the authority to prevent licensed adults from being anywhere on their property while armed.
In the wake of the Texas school murders, more and more school districts are implementing this policy or are considering it, and the full court press by the media is rattling formerly pro-gun candidates.
While the details of the Texas murders are ever "evolving" most reports now agree that there was no police officer on the scene when the killer arrived, he entered through an unlocked door, and when the police did respond they waited between 40 minutes and one hour to make entry into the room where the killer had barricaded himself with his victims.
What no reports we have seen have mentioned, is that Texas has in place, the very rule that Oregon School Boards are attempting to enact here. Adults with concealed handgun licenses are banned from being armed in Texas elementary schools.
So, while for whatever reason police did not act quickly and neutralize the killer, no one inside the school could have lawfully had the means to take action themselves.
It's not hard to recognize that this is a policy for future massacres. Especially at a time when liberals in Oregon are making every effort to make sure that even what little police protection a school might have, is eliminated. In Portland, the public schools have removed school resource officers so that students could feel more comfortable.
A D V E R T I S E M E N T

A D V E R T I S E M E N T
One school board member, Julia Brim-Edwards, in an effort to justify this policy pointed out "that in the absence of SROs, PPS is spending millions on school safety improvements, like installing more cameras, hiring more campus safety associates, and installing automatic door locks in schools." The events in Texas demonstrate the pointlessness of those feeble and purely symbolic efforts. And so children die.
The Portland schools are now working on a ban of armed CHL holders on their property. According to school board member Julia Brim-Edwards, "There's been an accidental discharge of a weapon somebody brought onto campus, not in a threatening way, but in a purse and just going off" What Brim Edwards
did not say
was the person whose gun "went off" was not a CHL holder and was charged with a felony along with other charges and there were apparently no witnesses to the gun "just going off"
KGW TV reported "Director of Risk Management for PPS Joe Crelier said he thought prohibiting responsible CHL holders from carrying on campuses would leave schools defenseless. He said he was especially worried about this since there are no School Resource Officers on PPS campuses. "Without any perception of armed defense, what is stopping someone who is evil or out of their mind?
This is not complicated. Under no circumstances can the police be expected to be everywhere all the time. Even schools that have resource officers can't expect them to cover every inch of every school at every moment. And, as we have learned, the arrival of police to a murderous event does not guarantee that they will take timely action. None of this is debatable.
So, the efforts of school boards across the state to assure unimpeded access to our schools by killers is nothing short of criminal.
School boards, and their importance, have long been overlooked by many voters and even activists. But what is becoming clear is that the decisions and policies of school boards are not only critical, they could well be deadly.
A D V E R T I S E M E N T

A D V E R T I S E M E N T
Meanwhile, with wall to wall media propaganda, the most vocally pro-gun candidate for governor is starting to fold. Unaffiliated candidate Betsy Johnson has been the strongest advocate for gun rights in spite of her long affiliation with the Democrat Party. But now she is beginning to parrot the talking points of the left. KGW TV reports Johnson as saying:
"As governor, I will support and enforce stronger background checks for gun purchases and raising the age to purchase certain firearms from eighteen to twenty-one. These are both practical ideas to help keep guns away from people who could be a danger to themselves or others."
One of the left's most prominent supporters of restrictions on the Second Amendment, former House Rep. Jennifer Williamson, has testified that 95% of background check delays are in error. And we see over and over that criminals often pass background checks. Given how long many "delays" are, even "delays" are really denials. So it is hard to imagine what Johnson means by "stronger background checks."
Criminal acts will always be exploited at election time. Each new restriction will fail and be a call for more restrictions. But the real losers will always be the people who are legally denied the ability to protect themselves and others by the dictates of those who work behind metal detectors and a phalanx of State Police guarding them.
Editor's note: Kevin Starrett is the Executive Director of Oregon Firearms Federation
--Kevin Starrett
| | |
| --- | --- |
| Post Date: 2022-06-03 08:58:29 | Last Update: 2022-06-03 09:41:49 |
Read More Articles