On this day, June 3, 2016, a total of l6 of 96 tank cars of a Union Pacific train derailed near Mosier in the Columbia River Gorge and an unknown amount of oil was leaked. Mosier's wastewater treatment plant and sewer system were left inoperative. A fire in four of the cars was extinguished the next day.
Sponsored by all 30 Senators
O
regon Representative Anna Scharf (R-Amity) joined Senate Republican Leader Tim Knopp (R-Bend) and Representative Vikki Breese Iverson (R-Prineville) as chief sponsors of
Senate Bill 853
to ban taxpayer dollars from funding out-of-state travel reimbursements for state workers. This legislation has been sponsored by all 30 Senators and has bi-partisan support in the House. The idea even received a nod from State Treasurer Read.
This policy states that "employees who work under the full-time remote work model must be reimbursed by the agency for travel to and from the central workplace." The policy allows state workers to work remotely from states with no income tax and have their travel to Oregon reimbursed using taxpayer dollars.
While businesses have ordered their workers back, thousands of state employees still work from home, and hundreds live and work out-of-state. When workers need to be at meetings or in the office for other reasons, Oregon taxpayers cover the cost for their commute.
By September 2021, roughly 7% of people who make their living in Oregon make their home in some other state. Most of them are crossing the Columbia or Snake Rivers, but there is a growing number of teleworking employees as far away as New York, Florida and Texas since the COVID-19 pandemic. According to KGW8, Oregon has 7,691 state employees teleworking, and 500 more work remotely out-of-state and 300 of them live in distant states. They report that Oregon Department of Human Services has spent $4,000 in the first 9 months of 2022 to bring their 157 workers in from another state.
In 2020, Oregon had the fourth largest net out - adjustment for residency of any state in the U.S. Bureau of Economic Analysis's calculation of per capita personal income (PCPI). It isn't much of an expense as it is the policy of the state to be administered by people that choose not to live here.
A D V E R T I S E M E N T

A D V E R T I S E M E N T
"It is wrong that my legislative staffers drive to the Capitol nearly every day from neighboring communities and cannot be reimbursed for their travel or expensive daily parking – while simultaneously, state workers living out-of-state, get paid for traveling back to Oregon for meetings or other tasks they can't do remotely," said Representative Scharf. "One of the House Republican Caucus' top priorities this session is fiscal responsibility. I believe this starts by taking a close look at where our taxpayers hard-earned dollars are going."
This is in line with Congress' House Oversight Committee chairman James Comer's bill to require all federal agencies to reinstitute their telework policies as they existed on December 31, 2019, with expanded remote work only for authorized projects. It was suggested that since few people are aware that federal workers aren't at their job, they could be dismissed and nobody would notice.
--Donna Bleiler
| | |
| --- | --- |
| Post Date: 2023-02-02 20:33:57 | Last Update: 2023-02-01 21:40:52 |
O
regon Secretary of State Shemia Fagan has appointed Molly Woon to the role of Elections Director. Molly Woon has served as Interim Elections Director since December 2022.
Ms. Woon has over 15 years' experience in public service, working in the State Legislature, in city and county government, and in the Oregon Secretary of State's Office for Secretary Fagan and former Secretary Jeanne Atkins.
In her previous role at the agency, she served as the primary liaison between the Secretary and the Oregon Association of County Clerks. Among other elections-related initiatives, Ms. Woon led the work to disburse $2 million in election modernization funds, she led several innovative projects to improve election administration, and she was responsible for day-to-day coordination between the Elections Division and the Secretary of State's Executive Team during the November 2022 election. Ms. Woon has a B.A. in Political Science from Portland State University, where she later pursued a graduate degree in political philosophy and American Politics.
"Molly Woon is the perfect fit to lead the Elections Division," said Secretary Fagan. "She has years of experience in public service and has served in two administrations at the Secretary of State's Office. Her vision and leadership will allow Oregon to continue setting the gold-standard for free, fair, accessible and secure elections."
A D V E R T I S E M E N T

A D V E R T I S E M E N T
As Interim Director, Ms. Woon has overseen the rollout of new public education projects including campaign finance trainings for municipal candidates running in 2023 and the Oregon Republican Party. She has helped the Secretary and the Oregon Association of County Clerks develop parts of the Protect Our Democracy Agenda, which aims to improve elections administration in Oregon through targeted investments in investigations, public records, voting systems and public education.
"Molly's energy and enthusiasm have been a great benefit to Oregon's elections officials for the last two years," said Derrin "Dag" Robinson, County Clerk, Harney County. "I am excited to see her take on this new role."
"Molly brings with her years of experience and professionalism," said Tassi O'Neil, County Clerk, Tillamook County. "She is an excellent choice for this position, and I look forward to working with her in this new role."
--Staff Reports
| | |
| --- | --- |
| Post Date: 2023-02-02 12:05:37 | Last Update: 2023-02-03 02:27:20 |
Lane County DA sends letter dismissing cases.
L
ane County takes over where Governor Kate Brown left off. During Governor Brown's last few months in office, she granted clemency to 17 persons on Oregon's death row. She issued an order that created a path for nearly 7,000 Oregonians to seek reinstatement of their suspended driver's licenses and removes the associated fines and fees worth approximately $1.8 million. That was after she commuted 1,204 sentences who demonstrated growth in rehabilitation, and removed 47,144 convictions of possession of marijuana forgiving $14million in fines and fees.
Earlier in 2022 Brown released 953 convicted felons including 70 that committed crimes as juveniles including murder. She justified these orders as being in response to legislation such as SB 2013 (2019) that narrows the definition of aggravated murder. Has the Oregon legislature gone too far?
Now counties are feeling empowered to ignore the constitutional obligation under Article I, Section 43 (5) directing the District Attorney to provide remedy by due course of law for violation of a right. Lane County District Attorney, Patricia W. Perlow, is responding to claims saying victims have no rights.
Perlow writes, "This letter is to inform you that your case has been dismissed due to the lack of resources at the District Attorney's Office." She sites recruitment and retention issues and backlog of cases from Covid-19. Perlow goes on to say, "As a consequence, and effective immediately, the District Attorney's Office will be dismissing and not filing criminal charges in the foreseeable future on the following offenses:
All misdemeanor and non-prison eligible Class C property-crimes (e.g. theft 1, 2, and 3, identity theft, unauthorized use of a vehicle, burglary 2, etc);
Driving while suspended'
Failure to register as a sex offender;
Disorderly conduct 1 & 2;
All possession of a controlled substance charges;
Delivery of controlled substances charges that are non-prison eligible;
Criminal trespass 2; and
Criminal mischief 2 & 3."
A D V E R T I S E M E N T
A D V E R T I S E M E N T
Criminal investigators are sworn police officers that give investigative and trial assistance to Oregon State prosecutors and district attorneys. District attorneys have an obligation to determine whether the case has any merit in review of relevant statutory and case law. Offenses against property are defined in Oregon Revised Statutes Chapter 164 and penalties in Chapter 161. Courts and district attorneys don't have the authority to ignore victim rights. Refusing the case does not nullify the act, but it will attract predators to their county.
Some of the bills introduced into this 2023 legislative session may aggregate the issues Lane County is experiencing. Perlow doesn't say they have a funding issue, only staffing issues. One bill that has support of the Oregon State Bar is
SB 306
, which will modify statutes to allow for non-attorney associate members of the Oregon State Bar to practice law in certain scope of practice. However, the Oregon Trial Lawyers Association went on record opposing the adding of a class of legal practitioners who have not gone to law school or passed the bar. "It is modeled after a program in Washington state that was a failure and discontinued due to lack of interest." They continue, "If the legislature decides to proceed with this program, we should make sure that Oregonians who might benefit from this type of legal service have rigorous consumer Protection…. This new type of practitioner can make a mistake as consequential as a mistake made by a lawyer... That means that harm caused by their negligence would be borne by their client. From a consumer protection perspective this makes absolutely no sense." The bill is scheduled for a Work Session February 2.
After the Lane County DA issued her statement of no workers to develop cases, Lane County Circuit Judge Jay McAlpin submitted testimony on
SB 235
to increase the number of circuit court judges by seven, one for Lane County.
Senator James Manning Jr. (D-Eugene) introduced
SB 689
, which directs the Oregon Criminal Justice Commission to create a pilot grant program funding three coalitions for the creation of nonpolice responses to minor instances of crime. The program is geared towards responding to 9-1-1 or nonemergency police calls. The bill removes the pursuit of justice from the police force putting it in the hands of nonprofit organizations and county governments. It provides authority to address the commission of crimes of theft, trespass, littering, prostitution, possession of controlled substance or illegal drugs, interfering with public transportation, and an attempt to commit a crime providing services in a proactive manner. All the bills passed in the past several legislative sessions have been to reform police aggressiveness and would not apply to this second level of enforcement.
Some other bills introduced that may help or hinder counties in work load issues:
--Donna Bleiler
| | |
| --- | --- |
| Post Date: 2023-02-01 02:56:50 | Last Update: 2023-02-02 07:55:35 |
Budget is Mission Focused
G
overnor Tina Kotek released her
proposed budget
for the 2023-2025 biennium. She calls it a "Mission Focused" budget to build more housing, reduce homelessness, increase access to mental health and addiction services, and improve education outcomes. She says it "provides a roadmap for how we are going to reach our state's long-term goals."
In response, Senate Republican Leader Tim Knopp (R-Bend) stated, "According to the most recent revenue forecast, Oregon families will receive an average of $5,200 back on their taxes in the form of a surplus credit known as the "Kicker." I'm relieved to see that the Governor's proposed budget doesn't pull money from the Kicker – it's the right thing to do."
However, Senators Lew Frederick (D-Portland) and Kayse Jama (D-Portland) seem to be on a quest of their own. On the radar for Oregon taxpayers is
SB 774
, which would allow the State to keep the tax "kicker" of overpaid taxes beyond what the State budgeted to collect, if
SJR 26
is passed by voters to amend the Constitution.
A D V E R T I S E M E N T

A D V E R T I S E M E N T
"The Republican Majority worked to enshrine the Kicker in Oregon's Constitution in the 1990's and we are still committed to protecting it today," added Senator Kim Thatcher (R-Keizer).
The House Republican Caucus said they are optimistic the Governor's budget does not call for tax increases, but remain concerned that Governor Kotek and her agencies will raise fees on hardworking Oregonians. While the Governor's budget does not take the Kicker, they are committed to returning these hard earned dollars back to Oregon taxpayers.
Governor Kotek's two-year budget proposal is a $32.1 billion request, which represents a 8.76% increase over the 2021-2023 legislatively approved budget.
Oregonians are experiencing an inflation rate over eight percent and economists are predicting a mild recession over the next year. The Governor's budget reflects the financial vulnerability individuals are feeling on a daily basis. House Republicans believe the state budget should look more after Oregon families than our state bureaucracy, and are disappointed there was no initial mention of other crises impacting our state such as transportation backlogs, a severe drought impacting our agriculture industry, public safety in our communities, or Oregon's severe public defender crisis.
Senator Daniel Bonham (R-The Dalles) agrees, "Oregonians across the state feel the impacts of inflation and other rising costs. They deserve to spend their hard-earned money how they see fit – to plan for emergencies and spur the economy."
Even though both houses see value in the budget, the House Caucus wants to see reforms to the Oregon Department of Education. They also point towards the Governor's proposed homelessness initiative as not reaching beyond the urban centers of our state. "If Governor Kotek is going to stay "Mission Focused" on being a Governor for all of Oregon, this must start now."
To overcome the predicted shortfall, Governor Kotek has recommended keeping the existing $2 billion of reserve funds in place, and redirect $765 million that would have been automatically added to these reserves into targeted investments aimed at better serving Oregonians in her focused areas.
The Governor's budget reflects the work of the Racial Justice Council on the development of state agency budgets as a strong, ongoing partnership in her administration. Thus, her Mission Focus, and so begins the battle for our pocketbooks.
--Donna Bleiler
| | |
| --- | --- |
| Post Date: 2023-01-31 16:52:56 | Last Update: 2023-02-01 00:54:24 |
Few guarantees with life-time repayment
R
epresentative Paul Evans (D-Independence) introduced
HB 2780
, which creates the Guaranteed Opportunity Program to provide college funding by 2043. Under this bill, the State of Oregon would have 20 years to implement an in-state post-secondary education, training and workforce development loan program to qualified individuals. In exchange for the upfront payment of tuition and fees, textbooks, and housing costs by the State, a degree-seeking student would commit to repaying a set percentage of their post-education income to the program.
HB 2780 introduces a student and institutional funding system where high school graduates or resident taxpaying students attend higher education in a degree program and the state postpones the payment of costs of attendance, including tuition, housing, textbooks and fees, in exchange for payment of a set percentage of future salary. The percentage is based on the type of degree ranging from two to five percent of adjusted gross income with a payment period from three month after completing the degree to the later of age 65 or retirement.
Every two years the State Workforce and Talent Development Board will analyze the workforce and make adjustments to the percentages of future income that participants are required to pay. It places the cost of an education on the recipient and the amount of loan forgiveness at age 65 is based on the income level of the recipient. The bill allows the commission to engage a collection agency if failure to make payments occurs.
A Guaranteed Opportunity Program Implementation Fund is administered by the commission and funded by the legislature, the sale of bonds, and the repayment by participants. The cost to the state would be administration of the program and any unrepaid amounts at the participants retirement or age 65, whichever is later. The percentage of repayment is based on the level of degree obtain, not the amount of income, so repayment amounts will vary.
The Commission pointed out in testimony that the program is similar to a small pilot program proposed by the Office of Student Access and Completion 10 years ago. The complexity of this legislation requires that analysis be revisited to be able to provide information about potential program structures and costs. In addition to structures or costs, there is the question of repayment of individuals out-of-state or out-of-country, as required by the bill.
A D V E R T I S E M E N T
A D V E R T I S E M E N T
Representative Evans states, "While 17 states have alternative student loan programs, the Guaranteed Opportunity Program is the first to have a fixed repayment agreement and term, which is desperately needed to balance the responsibility of repayment against the needs of the economy, the State and society at large. We can provide a way forward that works for everyone by implementing the Guaranteed Opportunity Program."
However, the Commission suggests the bill is putting the cart before the horse. HECC recommends that, prior to convening a large public task force, or setting lifetime repayment rates and time periods in statute, that an actuarial analysis be conducted to determine potential program costs and returns based on a number of variables, including the repayment rates, enrollment projections, projected higher education costs, and wages. In particular, there may be a self-selection effect under the current payment details, where projected higher income earners do not enroll in the program, making the program more costly on a per capita basis. The bill calls for a task force to perform these functions without an actuarial analysis.
The program may not eliminate the life-time of education debt, but Evans claims the Guaranteed Opportunity Program ensures access to higher education for Oregon's students. "We must support our economic and workforce needs while making it possible for them to buy homes and raise families." He contends it will create opportunities for non-traditional Oregonian students to access fair financing, balanced and simple repayment, and economic opportunities that are often attached to post-secondary education, training, and workforce development. This would make it possible for parents and mid-career professionals to go back to school for first time or additional academic programs.
--Donna Bleiler
| | |
| --- | --- |
| Post Date: 2023-01-27 11:44:30 | Last Update: 2023-01-27 17:46:24 |
This is an issue for voters
S
enators Sara Gelser (D-Corvallis), Floyd Prozanski (D-Eugene), and Michael Dembrow (D-Portland) are chief sponsors of
SB 579
. They are again trying to bypass voters to restore the voting rights of incarcerated felons so they can register and vote while serving time in prison. Proponents say it will help connect the prisoners with the community.
People are in prison for violating other people's rights and to protect society from harm they may perpetrate. It is the consequences they face. There has to be some justice for crime if we are to live in a just and peaceful society. Does the judicial system if convicted criminals face little consequences.
A person who has been lawfully convicted of a felony has forfeited their right to vote according to the Oregon Constitution, Article II Section 3, passed in 1944. Voters approved the phrase "unless otherwise provided by law," however, voters didn't really have a choice.
Voters originally rejected the measure in 1942, which used the words denying voting privilege to "any idiot or mentally-diseased person." This language was already in question, and in 1944 mentally-diseased person was replaced with "insane person" Over the years idiot and insane person has taken on a number of meanings,
In 1980, voters passed another amendment. The ballot measure read:
PURPOSE - Measure proposes constitutional amendment to eliminate present language which prohibits voting by an "idiot or mentally diseased person," changing it to guarantee full voting rights to mentally handicapped persons, unless they have been declared in the manner provided by law to be incompetent to vote.
A D V E R T I S E M E N T

A D V E R T I S E M E N T
However, prior to 1980 there was no period (.) in Section 2, making the "unless otherwise provided by law" apply to the whole Section. But, in 1980, drafters inserted a period separating the "unless" statement to only apply to convicted criminals, deceiving voters.
Article II, Section 3. Rights of certain electors.
A person suffering from a mental handicap is entitled to the full rights of an elector, if otherwise qualified, unless the person has been adjudicated incompetent to vote as provided by law. The privilege of an elector, upon conviction of any crime which is punishable by imprisonment in the penitentiary, shall be forfeited, unless otherwise provided by law
The majority of felons are in prison due to a lack of competency and no civil responsibility or respect. If Section 3 is meant to apply "unless otherwise provided by law" to incompetent persons as voters were told, then shouldn't it apply both ways and require convicted persons also be required to pass a competency test?
Prison is a time of rehabilitation, to gain and learn what civil responsibility means. The bill also allows registration at the last address lived at, which can cause multiple unrelated people registered at one address that don't all live there, and interfere with voter roll cleanup efforts.
In many states felons are not able to vote even after being released from prison. Oregon restores voting privileges once they have paid their debt to society. This is an issue for voters, not for a committee that is biased because they sponsored the bill.
The Senate Committee On Judiciary will have a public hearing on
SB 579
on January 26 at 1:00 PM to hear testimony. Join the War Room at Ike Box and register to testify, or
submit testimony
by email.
--Donna Bleiler
| | |
| --- | --- |
| Post Date: 2023-01-24 10:06:42 | Last Update: 2023-01-24 10:07:56 |
Honoring the 50th anniversary of Roe v. Wade
O
n the 50th anniversary of the
Roe v. Wade
decision and six months after the U.S. Supreme Court overturn the decision, Oregon Senate Democrats are committing to advancing reproductive freedom in Oregon.
"Access to abortion and reproductive care are essential to the health, safety, and prosperity of our communities. With threats to these services being enacted around the country, Oregon must continue to be a leader for reproductive freedom," said Senator Deb Patterson(D-Salem).
There is the perception that a baby that is miscarried is a human being, but if it is unwanted, it's a fetus that ceases to be human, otherwise abortion rights could be compromised. In Oregon, an unborn baby is a person when a pregnant mother is murdered, but if you abort the baby willingly, it ceases to be a person.
Perhaps the Democrat caucus doesn't care to share the real story of Jane Roe, a bi-sexual waitress named Norma McCorvey that had no abortions but three children placed for adoption. Then there is the case that she lied on the witness stand. The Atlantic reported that McCorvey believed that abortion ought to be legal for precisely three months after conception, a position she stated publicly after the Roe decision.
The Supreme Court opinion was mostly a doctor's rights case -- a doctor's right to prescribe what he thinks his patient needs. So how is it that
Roe v. Wade
is used to defend a woman's right to abort an unwanted child up to time of birth, and after birth in a couple of states?
"Every Oregonian should get to choose when and how they start or grow their family," said Majority Leader Kate Lieber. "The decision whether or not to have an abortion is deeply personal, and politicians have no right to make that choice for anyone."
While abortion remains legal here in Oregon, restrictions in other states could send Americans with means fleeing to Oregon for reproductive health care. Twelve states, including Idaho, enacted bans immediately after the
Dobbs v. Jackson
decision, and state legislatures across the country are currently considering more anti-choice bills, including restrictions on contraception.
A D V E R T I S E M E N T

A D V E R T I S E M E N T
Oregon legislators have introduced ten bills related to abortions. It will be up to the Democrat majority leaders which ones receive a hearing and whether McCorvey's beliefs are considered.
In 2023, Senate Democrats wants to strive to follow up on the recommendations from the Reproductive Health and Access to Care Work Group, including efforts to improve access to care in medically underserved regions of the state; protect individuals located in Oregon from criminal and civil liability for receiving, supporting, or providing reproductive and gender-affirming care; protect Oregonians from misleading and biased medical claims by crisis pregnancy centers; and expand existing rights to access health services.
At the national level, Republicans in Congress are pursuing legislation protecting the rights of the unborn by proposing a 15-week abortion ban that would impact Oregonians.
--Donna Bleiler
| | |
| --- | --- |
| Post Date: 2023-01-23 21:54:36 | Last Update: 2023-01-23 12:42:29 |
Revenues will be short $560M of expected government spending
O
n the first day of the 2023 Legislative Session, House Republican Leader Vikki Breese-Iverson (R-Prineville) and Senate Republican Leader Tim Knopp (R-Bend) sent a letter to Senate President Rob Wagner (D–Lake Oswego) and Speaker of the House Dan Rayfield (D-Corvallis) to address the legislature's fiscal responsibility.
Even Senator Elizabeth Steiner (D-Beaverton) acknowledged in committee that windfalls of free moneys have been used to start programs with an ongoing expense. It is adding to the shortfall if they are to continue, which is projected to be $560 million to cover a $30.7 billion budget to simply maintain current levels of programs and services.
"In December of 2022, the Legislative Fiscal Office and the Chief Financial Office indicated revenues will be short about $560 million of expected government spending this upcoming fiscal biennium. When government spending gets out of hand, government should revisit its scope and size," said the Republican Leaders in the letter. "Thus, we are requesting that the Legislative Assembly carry out its duty and obligation to fiscal responsibility in this Session. We request the Assembly exercise its authority and hold committee hearings which identify fiscal issues and solutions, ensuring that government spending is effectual."
The Republican Leaders highlighted five areas of concern looking ahead to the Legislative Session:
American Rescue Plan Act (ARPA) - the State received $2.6 billion in subsidies from the federal government as part of the nation's Covid-19 recovery…The spending of this money has, it appears, greatly exacerbated the recent outbreak of inflation, not just in Oregon, but nationwide. Accordingly, we request that the Assembly investigate potential waste, abuse, and mismanagement of Covid relief funds.
Housing and Homelessness - Last fiscal biennium…after nearly $1 billion in funding, and limited, significant improvements, we question whether the monies allocated to resolve the problem are effective, or whether the appropriations are simply going to the coffers of private and non-profit entities. As such, we request a committee hearing and update to address the pitfalls between significant government spending on housing policy and the lack of meaningful progress.
Wildfire Relief - The State has both appropriated and received funds for wildfire recovery in response to the 2020 Labor Day wildfires. This includes $422 million in federal funding. As wildfires continue to be a growing, yearly concern we request an update as to the allocation of recovery funds and an audit to ensure that recovery funds are going to the families and communities that need them most.
Drought Relief - More than one-third of Oregonians have been in severe drought and according to the federal government, more than half of Oregon is in "severe to exceptional" drought. While this Assembly has allocated … about $100 million in December of 2021… we request a spending update which addresses what, if any, continual protections are planned for the forthcoming biennium.
K-12 Summer Enrichment - In 2021, the legislature provided $200 million to support summer credit earning and enrichment opportunities for students in grades K-12 across the state. In 2022, the legislature approved an additional $150 million. Yet school districts already received federal funding from ARPA – about $1.1 billion. Further, while the Department of Education claims the program has been a success, reporting has clearly shown that the program has struggled to maintain adequate staffing and access. While our Caucuses uniformly support public education funding, we request an audit of the enrichment program to ensure earmarked revenue is spent to its best effect on public education, with measurable results and a meaningful impact. Simply, Oregon's bottom-tier education funding status is unsustainable for long-term enrichment.
A D V E R T I S E M E N T

A D V E R T I S E M E N T
"These five areas are, perhaps, the most pressing. Yet they are not the only areas worth financial investigation at the state level. A general audit of government expenditures is prudent given the economic forecast of continued inflation, recession, and deficit spending. Oregon's fiscal outlook is on the verge of a downward spiral. We must ensure that government spending is effective and that we eliminate any wasteful, ineffectual appropriations. To that end, we request a public and transparent committee process, early in the Session, to provide clear oversight from the Assembly, to further understand public expenditure, and to discuss the role and scope of government," said the Republican Leaders in the letter.
Another area might be the Medicaid budget that will need an additional $700 million to cover the expiring temporary federal pandemic aid. The aid was to get states through extra expenses a pandemic would have, so now that the pandemic is over, shouldn't those expenses go away and the funds returned to the Medicaid budget?
--Donna Bleiler
| | |
| --- | --- |
| Post Date: 2023-01-23 06:36:49 | Last Update: 2023-01-22 12:39:38 |
The current interim director and a congressional candidate make the cut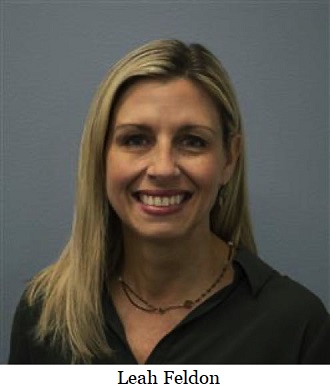 A
fter a seven-month national search, the Oregon Environmental Quality Commission has selected two candidates for the Department of Environmental Quality's director position. The finalists are Leah Feldon and Jamie McLeod-Skinner.
Commission Chair Kathleen George said, "Both finalists are extremely qualified to lead DEQ and chart a course for the agency's future."
Leah Feldon is currently the interim director at DEQ. She entered public service at DEQ in the Office of Compliance and Enforcement in 2005 and became manager of that office in 2009. She served in several other positions at the agency before being named deputy, including special advisor to the director for Cleaner Air Oregon, an initiative by Governor Kate Brown to overhaul air toxics regulations. In that role, she assembled and led a multi-faceted team to deliver Oregon's new air toxics program, legislation, rulemaking and implementation guidance. She earned her law degree from Lewis and Clark Law School in 2004 and her Bachelor of Arts from University of Dayton in Ohio. She is a member of the Oregon State Bar and has served on several non-profit boards.
Jamie McLeod-Skinner works as regional emergency coordinator with the Oregon Department of Human Services and is also founding partner and attorney with MS Sage Consulting in Central Oregon. She has 25 years of management experience in public, private and nonprofit sectors. She has a law degree from University of Oregon School of Law; a master's in regional planning from Cornell University; and a Bachelor of Science degree in civil engineering from Rensselaer Polytechnic Institute. She was a candidate for congress in Oregon's fifth district last year.
A D V E R T I S E M E N T

A D V E R T I S E M E N T
The commission will hold a special meeting in February for the finalists to engage with them, as they move toward a final decision. This meeting also will be an opportunity for DEQ staff and the public to hear from both candidates.
Interim director Leah Feldon will remain in her role until a permanent director is appointed.
--Ritch Hanneman
| | |
| --- | --- |
| Post Date: 2023-01-22 11:58:08 | Last Update: 2023-01-22 12:35:43 |
"If you don't live in Oregon, you can travel here to get an abortion"
O
regon Secretary of State Shemia Fagan took the opportunity today's anniversary to promote abortion rights. "Today is the 50th anniversary of
Roe v. Wade
. It's going to be a hard day for many of us. Last year, the Supreme Court ended the constitutional right to an abortion. That decision will have devastating impacts today and for many years to come. But we are in this together. I've been in this struggle to support access to abortion, and I won't stop now, said Oregon Secretary of State Shemia Fagan in a statement marking the 50th anniversary of the now-overturned US Supreme Court case.
According to one former legislator, the Secretary is mistaken. "The Supreme Court does not create rights, nor does it end them," said the former legislator who declined to be identified. "Rights are not just a power play, where ruling governments confer rights on subjects. They come from God and are inherent in our humanity."
Secretary Fagan used the anniversary and her office as an opportunity to campaign for access to abortion. "Let's use this anniversary to take pride in what's working well in Oregon. In Oregon, abortion is a right. In 2017 Oregon lawmakers passed the Reproductive Health Equity Act, one of the strongest abortion access laws in the country, codifying
Roe v. Wade
into state law and making the full range of reproductive health care services more accessible and affordable for all Oregonians. If you don't live in Oregon, you can travel here to get an abortion if you need one.
"In response to the recent Supreme Court decision, I have directed the Audits Division to evaluate access to safe and legal abortions in Oregon. This new audit will be conducted in 2023. Oregon has made substantive investments in reproductive health care services and is now operating in a new landscape. The audit will examine the risks to Oregon's sexual and reproductive health care services, with a focus on potential inequities and public health outcomes.
A D V E R T I S E M E N T
A D V E R T I S E M E N T
"I believe the right to control your own body and future is fundamental to our freedom in America. That's why I will fight to protect the laws we have in Oregon and undo the damage caused by last year's Supreme Court ruling."
--Staff Reports
| | |
| --- | --- |
| Post Date: 2023-01-21 11:53:19 | Last Update: 2023-01-22 12:23:17 |
"Defiant leftists can still make their woke utopia work"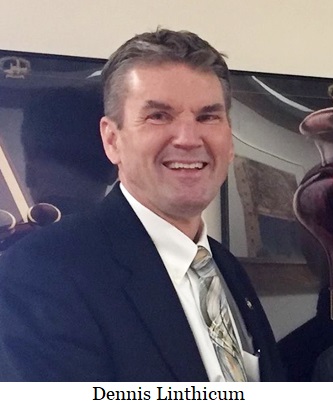 Editor's note: Andy Norris is a writer and filmmaker living in Tillamook County. Select writings can be found at https://smartfish.substack.com/
T
he Greater Idaho movement shows no signs of abating, and the democratic process of changing the borders of Oregon and Idaho took another step forward on Tuesday as Bill
SJM2
, sponsored by Dennis Linthicum, became public. Though the bill seems to simply invite the governors of Idaho and Oregon to meet and discuss the possibility of a Greater Idaho, if the meeting actually happens it would signal that the issue is indeed being taken seriously. That said, something tells me Governor Kotek would somehow miss that meeting.
The current rift between woke Oregon and conservative Oregon is wider and deeper than Hells Canyon. Indeed, conservative Oregon has watched Democrats, who exclusively govern Portland, destroy a world-class city in just a few short years. Portland is now known worldwide as a crime-ridden hell-hole run by tweakers and teenage gang members of color. Fifteen years ago, a friend of mine studied the success and livability of Portland in a civics class at an Australian university. Portland is now known worldwide as an absolute failure: The City That Works doesn't work anymore.
I drove a taxi in Portland over the last seven years. I saw every 'green' demolition. Old Portland buildings turned to rubble so new buildings designed by and for Californians could be erected, most with no parking and a virtue-signaling solar pad on the roof. In Vietnam the mantra was 'destroy the village to save the country', in Portland the mantra is 'destroy the city to save the polar bear.' It's part of that woke guilt thing -- all Americans are racist or otherwise bad and don't deserve to live in livable cities. And indeed Portland has been and continues to be destroyed by Democrats. During my years in the taxi, driving all over that city every day, I saw every homeless camp erected, some of the areas packed with stolen cars, dozens of stolen bikes, as well as stolen and burned-out boats. There are areas of North Portland that rival the Bronx, N.Y. of my youth. I saw terrorists attempt to burn down the Portland Police Bureau headquarters nightly for an entire summer, the thugs being cheered on by Mayor Ted Wheeler and just about every Democrat in city, county and state government. Even the corrupt bio-tech priest Anthony Fauci encouraged the terrorists, and suggested they stand less than six-feet apart, that it was permissible to break quarantine, and that they should protest to their hearts content -- or at least until the election of Lyin' Biden.
A D V E R T I S E M E N T

A D V E R T I S E M E N T
Having lived back and forth between Tillamook County and Portland, I have also watched Portland advancing across the coast range. This trend of city folk bringing their Babylonian hell to the country is happening all over the American West, and the popularity of Kevin Costner's 'Yellowstone', which sees Montana ranchers pitted against developers from the city, shows this phenomenon isn't unique to Oregon. Developers and real estate agents have taken over the city government in Manzanita and are building three-hundred new, woke, 'cluster housing' units in what was once a small, cozy beach town. And a billionaire developer from California has reportedly bought two of the largest dairy farms in the Nehalem Valley. Look for more woke 'cluster housing' for leftist/communist Californians to move into. And if you go to Seaside keep your hands on your purse and keep your car doors locked. The tweaker crowd has arrived out of Portland and that city has an increasing number of abandoned RVs and drugged-out folks wandering along Highway 101.
And herein lies my problem with the Greater Idaho movement. Why the hell are ya'll gonna abandoned the rest of us? That is
not
okay! Please don't leave us, please hear me out first! I have an outstanding idea! Instead of Greater Idaho, how about Lesser Portland? Please?? Let me explain.
A separation of governance is clearly needed, and I think I figured out a way to make it happen. I've crafted this idea to make it most-favorable to the Democrats of Portland, so they can continue to destroy their former world-class city in rainbow-colored peace while leaving the rest of the state alone. My idea is modeled after the
CHAZ movement
up in Seattle. Did you hear about it, during the height of the domestic terrorist attacks from the Black Lives Matter communists and Antifa fascists? CHAZ was great! It was an area of Seattle up on Capitol Hill that was designated by the domestic terrorists as the Capital Hill Autonomous Zone. The first thing the anti-border crowd did was erect a border so only CHAZ sympathizers -- woke folk -- were allowed inside. Smart! Borders, great idea! Anyway, CHAZ was a riot -- excuse the pun -- with the then mayor of Seattle, Jenny Durkan, even likening the terrorist camp to the summer of love of 1969. But CHAZ only lasted a couple of weeks. The terrorists chased out the local police, leaving the precinct empty, and the crime and the murder and the rape and all that stuff quickly made the utopia unlivable. Four shootings later, one involving teenagers, the cops moved in and CHAZ was no more.
But I know the defiant leftists can still make their woke utopia work, and I have developed a potential framework. First, our new utopia needs a name. Personally, I like Wokeland. It just rolls off the tongue, like 'Homeland' of the Third Reich. And perhaps, one day, Wokeland will become the 'progressive' version of the mystical land of Thule. Second, like CHAZ, we need to erect borders around Wokeland. This wall will not be built to keep Portlanders inside Wokeland. They will still be free to leave their safe space and spend their tourist dollars in rural Oregon. The wall around Wokeland will be purposed to keep rural Oregonians out. Genius, right? Hell, most of us don't go the hipster paradise anymore anyhow, let them wallow in their self-righteousness in peace. To keep Wokeland pure, they can scan QR codes on every phone of those wanting entry into Wokeland, and they can requiring a social credit score that nobody in rural Oregon could ever possibly achieve, in good conscience. Those running Wokeland can mask their children all day at school, they can require vaccines to play pickelball, they can ban the PPB's gun task force and gang task force because they are racist, and then they can revel in their anti-cop quadrupled homicide rate. The woke folk can ban all cars, mandate more bike lanes that nobody uses because they are actually purposed for Big Tech droid delivery, and they can buy ten-thousand more tents for the tweakers that break into their houses and steal their cars, etc., etc.
The creation of Wokeland will allow woke folk to continue their ground-breaking experiment in civics without any encumbrance from the conservative minds to the east. As the ridiculous pro-gangster, pro-tweaker
Measure 114
shows, there is a clear need to separate the governance of the woke form the governance of the conservative. The creation of Wokeland is an idea that should be explored, and at the very least an exploratory committee should be formed. Oregonians can come together and make Wokeland happen, we can do it, I know we can, and then the woke folk can continue down their spiraling drain of failed ideology without taking the rest of Oregon with them.

--Andy Norris
| | |
| --- | --- |
| Post Date: 2023-01-21 11:25:22 | Last Update: 2023-01-21 11:51:46 |
Committee faces challenges to compete for a share of $280B
O
regon is poised to be a leader in US semiconductor research, design, and production, and to reap historic benefits from the Biden-Harris-led CHIPS & Science Act, a $280 billion investment designed to advance U.S. global leadership in technology and supply chains.
The Oregon legislature is taking advantage by forming a special Joint Semiconductor Committee lead by co-chairs Senator Janeen Sollman (D-Hillsboro) and Representative Janelle Bynum (D-Clackamas County), along with Vice Chairs Senator Tim Knopp (R-Bend) and Representative Kim Wallan (R-Medford).
The Oregon Semiconductor Competitiveness
Task Force reports
that Oregon is third at 15 percent of the nation's employment and first in workforce location quotients in the semiconductor industry. Senator Ron Wyden attributes success for the industry is in federal tax incentives. The credits the state has given to Intel has, in turn, helped Intel support more than 50 percent of small businesses in Oregon as their suppliers.
The task force presented a vision of securing Oregon's position as a global capital of semiconductor Industry and provide opportunities to create more family wage jobs above the median wage and a stronger, more deliberately equitable statewide economy through the advanced manufacturing sector. New industry investments could broadly impact Oregonians across the state—expanding high-wage, equitable employment opportunities in all regions and creating significant new tax revenues for critical priorities like homelessness, affordable housing, and education.
"Semiconductors represent nearly half of Oregon's exports by value," said Senator Sollman. "While more than 37,000 Oregonians work directly in computer & electronics manufacturing, millions more benefit from the industry's economic ripple effects and significant tax revenues."
A D V E R T I S E M E N T
A D V E R T I S E M E N T
The Committee is preparing to advance legislation, but is faced with two challenges:
It is more expensive to build facilities in Oregon.
Other states have updated their incentive tools to better match industry needs, including upfront cash and R&D tax credits.
"Oregon has a generational opportunity to advance shared prosperity and opportunities for workers of all backgrounds," said Representative Bynum. "Semiconductor jobs pay more than any other manufacturing sector, and nearly half of these jobs require an associate degree or less. By investing in industry growth and development of a diverse, talented workforce, we will change lives for the better."
The joint committee meetings are scheduled for Monday and Wednesday at 5pm in room HR F in the state capitol.
--Donna Bleiler
| | |
| --- | --- |
| Post Date: 2023-01-21 11:15:39 | Last Update: 2023-01-21 13:39:28 |
Read More Articles