Oregonians want election integrity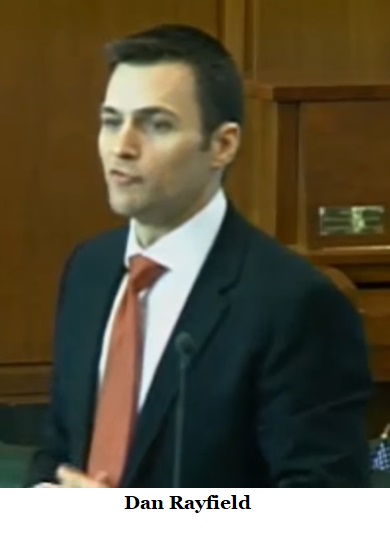 O
regon House passed
House Bill 2004
with bipartisan support, which would establish a plan for implementing ranked choice voting (RVC) in Oregon, for voter consideration.
RCV requires voters to rank candidates by preference instead of voting for just one person. A candidate wins by receiving a majority of the first-preference votes cast. When there is no majority winner, this method allows for an instant runoff. The candidate with the lowest number of first-preference votes is eliminated and their vote is transferred to their second preference candidate. This process continues until a candidate achieves a majority of the votes cast.
Supporters claim if approved, this legislation would:
Allow voters to rank their candidates in order of preference by establishing ranked choice voting elections for statewide and federal offices, for both primary and general elections with three or more candidates, beginning in 2028.
Provide guidance for cities and counties to use ranked choice voting elections if they choose to implement locally
Create a process for county clerks to participate directly in the implementation to ensure effective and standardized implementation across Oregon
Pave the way for an effective, multilingual, and culturally responsive statewide voter education campaign to ensure all voters across the state understand and are comfortable with ranked choice voting ballots.
Opponents are questioning:
What is the impact on the American Republic system.
It ends "one-person, one-vote" principle by the "instant runoff" that allows some ballots to be counted for multiple candidates. On the opposite side, once all candidates are eliminated on a ballot, that voter no longer has a vote.
The RCV ballot confusion has resulted in more ballot errors and more ballots rejected.
Too many candidates distorts the method and may not reflect voters' choice. RCV claims to protect majority rule, but in reality, it creates an artificial majority by eliminating the votes of the lowest-ranking candidates. A Maine study found that of 98 recent RCV elections, 60 percent of RCV victors did not win by a majority of the total votes cast.
The cost of new equipment, the cost of an education campaign, and cost of training for county clerks.
If the current election computer system is hackable, admitted by the AG, a RCV system will be impossible to moditor and correct, opening up elections to another level of fraud.
There is a total reliance on computer programming, without a way to audit the results.
It is questionable to have the Secretary of State limit the number than can run for an office.
Election observation will be more difficult.

A D V E R T I S E M E N T

A D V E R T I S E M E N T

"House Bill 2004 establishes the blueprint for all of Oregon to implement ranked choice voting in an accessible way," said House Speaker Dan Rayfield (D-Corvallis), chief sponsor of the bill. "Ranked choice voting creates a more collegial electoral environment. It allows all voters to be engaged and excited about election outcomes and encourages good candidates running good campaigns. This is about integrity, it's about electing people in control with the will of the voters."

As Rayfield states, it allows all voters to be engaged, but it appears to not change the party primary system. The plan, however, is to combine it with SB 166, which guarantees electors the right to vote and will do away with party parimary elections. But HB 2004 has no such guarantee.

Democrat leaders mentioned Takoma Park, Maryland; Santa Fe, New Mexico; and Maine's exit polls show that the majority of voters in these areas prefer RCV to their prior system. However, Minneapolis and St. Paul, Minnesota, have run RCV elections for more than a decade, and both show voter turnout lags well behind other metropolitan cities. That is also the case in San Francisco. That study shows off-cycle elections have an average of eight percent lower voter turnout rate than non-RCV jurisdictions.

Massachusetts voters rejected RCV. California's ranked choice voting has been criticized for using the wrong method to tally votes that had a different issue in at least six election areas. In cities with RCV, elected leadership better reflects the diversity of the population. California Governor Newsom vetoed the state legislature's 2019 attempt to pass RCV for state elections saying he had concerns over the promise that RCV leads to a greater democracy and often led to voter confusion.

"What I appreciate about Ranked Choice Voting is that it serves as a disincentive to the kinds of mudslinging that dominate many campaigns under a first-past-the-post voting system," says House Majority Leader Julie Fahey (D-West Eugene & Veneta). "In order to be successful under RCV, a candidate must build bridges and broaden their appeal."

Claims that RCV overhaul can improve voter confidence by providing more candidate choices, decreasing negative campaigning, and ensuring majority rule are false promises, and the proliferation of RCV would be harmful to American elections, according to a study by Freedom Foundation of Minnesota.

Democrat leaders are saying, "ranked choice voting would strengthen Oregon's democracy by ensuring voters have a voice in elections and encourages diverse and community-driven candidates on the ballot." HB 2004 will not guarantee the vote nor will it add diversity. What Oregonians really want is to protect election integrity.


--Donna Bleiler



| | |
| --- | --- |
| Post Date: 2023-05-29 02:42:01 | Last Update: 2023-05-29 02:01:15 |