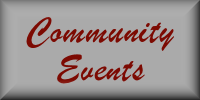 Post an Event

Save Our State Rally
Saturday, October 8, 2022 at 12:00 pm
2022 Midterm Candidate Rally
Front Steps of the Oregon Capitol

School Choice Event
Tuesday, October 11, 2022 at 6:00 pm
CISC Presents: Donna Kreitzberg with Education Freedom for Oregon will be here to update us on the initiative she is working on for School Choice.
Conservative Alliance Headquarters
2562 S Santiam Hwy, Lebanon Oregon

Polk County Conservative Candidate Potluck & Forum
Wednesday, October 12, 2022 at 5:30 pm
Please join us to hear from candidates & enjoy fellowship & networking with like-minded friends. Invited candidates include city council, mayor, legislative, governor, & congressional races. Coffee, lemonade, and water provided; please bring a dish to share. 3215 Independence Hwy, Independence OR Questions? Please contact Kathy Freeborn Hadley @ 503.559.5901 or kathyfree17@gmail.com
3215 Independence Hwy, Independence OR Questions? Please contact Kathy Freeborn Hadley @ 503.559.5901 or kathyfree17@gmail.com


Oregon General Election
Tuesday, November 8, 2022 at 8:00 pm
Statewide

Oregon Legislature Interim Committee Meetings
Wednesday, December 7, 2022 at 8:00 am
Legislative Committee hearings
Oregon Capitol

Oregon Legislature Interim Committee Meetings
Thursday, December 8, 2022 at 8:00 am
Legislative Committee hearings
Oregon Capitol

Oregon Legislature Interim Committee Meetings
Friday, December 9, 2022 at 8:00 am
Legislative Committee hearings
Oregon Capitol
View All Calendar Events
Non-emergencies were placed on hold or not responded to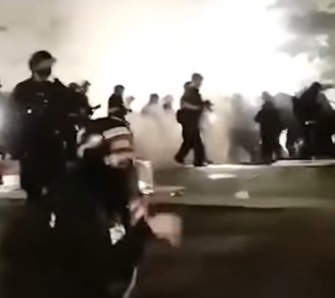 O
n June 24, Eugene Police began receiving reports of a group publicizing on social media for people to come to a "Night of Rage" in the wake of an opinion by the Supreme Court of the United States, Dobbs v. Jackson (related to Roe v. Wade). The group's stated meeting point was Dove Medical Center, 487 E. 11th Avenue, for around 10 p.m..
Due to the potential for property damage toward a business located in Eugene, as well as the general safety and security of the other businesses and residents downtown, Eugene Police monitored the situation.
Around 9:21 p.m. people began arrived to the area wearing all black clothing with masks and hoods. Many also had backpacks that appeared to contain unknown objects. The crowd started growing and moved toward the medical building. Eugene Police's Mobile Response Team arrived in the area to block the building using its vehicles and officers to surround the building.
The crowd continued to grow and began blocking E. 11th Avenue by standing in the roadway. Some people were observed picking up rocks and several began putting on gas masks. One female had a chemical pump sprayer and she was pumping it up. Additional EPD Patrol resources were then called in.
An officer used a public address system to admonish the group of more than 75 people that they were committing disorderly conduct and were subject to arrest. This had no effect on the crowd and they advanced closer to officers.
Unknown people in the crowd threw smoke bombs at officers along with several filled water bottles. EPD's Crisis Negotiation Team eventually used their sound truck, which has an LRAD system on their truck, to provide louder volumes to the admonishments so those could be hear over the crowd noise.
Those who remained in the roadway were subject to arrest. The crowd did not comply.
A D V E R T I S E M E N T

A D V E R T I S E M E N T
After the first arrest, the crowd became extremely loud and verbally hostile toward the officers and tried to get through the line.
At this point, EPD called in additional resources including Springfield Police Department and Department of Homeland Security.
T
he incident forced EPD's operations to go into what is termed 'priority calls,' where much of the rest of the community's individual calls for service, if they are not immediate life-safety emergencies, to be placed on hold or not responded to. Springfield Police provided mutual aid for priority one calls. At one point, the crowd moved to the roadway at Ferry Street Bridge, which is an essential route for medical and fire personnel to local hospitals. Blocking it creates a dangerous life and safety issue for all residents and visitors to Eugene. Eugene Police provided more admonishments and arrests were made, with people fighting with officers and not complying with lawful orders, leading to inert pepperballs (pepper balls with no chemical munitions) being deployed in a few cases at people's feet and legs. At that point the crowd size decreased.
Some officers suffered minor injuries during the event, which lasted about five hours.
Arrestsinclude:
Destiny Aaliyah Woolman, age 20, of Eugene, Harassment


Mikayla D'Ann Alexander, age 22, of Roseburg - Disorderly Conduct


Brandon Emmanual Caletz, age 24, of Eugene - Disorderly Conduct


Rhiannon Elizabeth Clayton, age 19, of Eugene - Disorderly Conduct


Rachel Jean Tillman, age 29, of Eugene - Disorderly Conduct


Kira Anne Elliott, age 20, of Eugene- Disorderly Conduct


Hayden Martin Williams, age 19, of Eugene - Disorderly Conduct


Alex Kendahl Woodward Franz, age 18, no address listed - Disorderly Conduct


Elijah Gabriel Comer, age 20, no address listed - Disorderly Conduct


Orion Timothy Deschamps, age 20, of Eugene - Disorderly Conduct, Escape in the Third Degree, Resisting Arrest
The incident is referred to by EPD as Case 22-09584.
--Ben Fisher
| | |
| --- | --- |
| Post Date: 2022-06-25 11:01:46 | Last Update: 2022-06-25 11:28:50 |
Oregon already does not have any major restrictions
T
he West Coast States have once again united in a dogma that abortion is reproductive freedom. In response to the U.S. Supreme Court's finalizing their decision to overturn Roe v. Wade, governors of California, Oregon and Washington issued a
Multi-State Commitment
to defend access to reproductive health care, including abortion and contraceptives, and committed to protecting patients and doctors against efforts by other states to enforce their abortion bans in our states.
Governor Kate Brown commented, "Abortion is health care, and no matter who you are or where you come from, Oregon doesn't turn away anyone seeking health care. Period. Let me be clear: You cannot ban abortion, you can only ban safe abortions — and this disgraceful Supreme Court decision will undoubtedly put many people's lives at risk, in addition to stripping away a constitutional right that disproportionately affects women and has been settled law for most of our lifetimes." She goes on to claim "the fight is not over."
Oregon House Democrats want to make sure Oregonians know there are strong pro-choice leaders in the Legislature and the Oregon Governor's office. They are now touting the strongest abortion access laws in the country and have issued a statement titled
Fact Sheet: Actions to expand abortion access in Oregon
.
The first mentioned fact is that Oregon does not have any of the major types of abortion restrictions—such as waiting periods, mandated parental involvement or limitations on publicly funded abortions—often found in other states.
That's right parents, your daughter can obtain an abortion and your medical insurance could pay for it without your knowledge.
Now that the Supreme Court overturned Roe v Wade, they want Oregonians to know they are committed to further expand access to cover a potential 234% increase in people traveling to the state. A jump from the 9.5% that OHA reports.
What does that mean for Oregon taxpayers? In 2022, Oregon Democrats establish the Reproductive Health Equity Fund, a $15 million bill to expand provider network capacity and address urgent patient care for abortion and practical needs, like travel and lodging, in preparation for an increase of people seeking abortions.
Planned Parenthood promoted the Reproductive Health Equity Fund and has leased medical office space in Ontario, Oregon, on the border of Idaho, to capitalize on Idaho passing a restriction on abortions.
A D V E R T I S E M E N T

A D V E R T I S E M E N T
The number of abortions reported in Oregon in 2020 and 2021 were the lowest of any years that OHA has tracked.
The
abortion rate
has been declining for decades. In the early 1990s they were at 24,000 and by 2011, they dropped to an estimated 14,000 induced abortions performed each year.
N
ow, the annual number is less than half of that. Preliminary data from 2021 shows about 6,577 abortions were carried out last year.
But with the
predicted increase
from outside the state, mostly from Idaho, the annual rate will again more than double at around 15,400.
The new movement in Portland,
Stop Having Kids
, failed to read the CDC report which details that both births and abortions decreased during the coronavirus pandemic. The abortion rate is certainly more than a religious concern. The birth rate to have a sustainable population is 2.1 per woman. In the U.S. that has dropped to 1.6, the lowest rate on record.
--Donna Bleiler
| | |
| --- | --- |
| Post Date: 2022-06-24 16:11:26 | Last Update: 2022-06-24 17:03:57 |
Members will review proposed land management projects and funding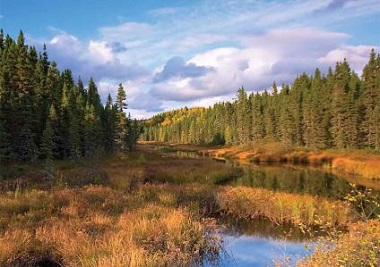 T
he Deschutes and Ochoco National Forests and Crooked River National Grassland are
seeking nominees
to fill vacancies on the 15-member Deschutes-Ochoco Resource Advisory Committee (RAC).
RACs are chartered under the Secure Rural Schools & Community Self Determination Act, which was recently extended until 2023. This extension authorizes "Title II" payments for protection, restoration and enhancement of fish and wildlife habitat, and other natural resource objectives on Federal land and adjacent non-Federal lands.
The Forest Service seeks committee members committed to collaboratively working with other interests for the benefit of National Forest System lands. RAC members review proposed projects on or adjacent to national forest lands in Deschutes, Crook, Jefferson, Klamath, Grant, Wheeler and Harney Counties. The RAC then makes recommendations to the Forest Service on which projects should be funded.
Committee members are nominated by the Deschutes and Ochoco National Forests and Crooked River National Grassland and are approved by the Secretary of Agriculture. Members serve a four-year term without compensation, with a time commitment of one or two one-day meetings per year, and travel expenses may be reimbursed.
The makeup of the advisory committee is diverse, with representation from industry, environmental groups, elected officials, forest-user groups, and the public at large.
The Act encourages the representation of minorities, women, and people with disabilities. Members must reside within the state in which the RAC is located, and, preferably, within the RAC boundary. The committee consists of 15 members and each member is assigned to one of three categories:
Category A represents organized labor, developed outdoor recreation, off-highway vehicle use, commercial recreation activities, energy development interests, the commercial timber industry, and Federal grazing or other land use permits.
Category B represents nationally recognized environmental organizations, regionally or locally recognized environmental organizations, dispersed recreational activities, archaeological and historical interests.
Category C represents state, county, or local elected offices, American Indian tribes, school officials or teachers, and the affected public-at-large.
A D V E R T I S E M E N T

A D V E R T I S E M E N T
T
o be considered for nomination, interested participants should submit the required
AD-755 application form
, available on the Deschutes National Forest's
website
. Letters of support may be added to the application package but are not required. Nominees will be evaluated based on their education, training and experience working within the interest area they represent.
Consideration is also made for their knowledge of the geographic area covered by the RAC, demonstrated commitment to collaborative resource decision-making, and contribution to the balance and diversity of the RAC. Applications are accepted year-round, but to be considered for placement in the next year, applications are requested by September 1, 2022.
For more information you can visit the Deschutes National Forest's
website
or
email the Deschutes National Forest's Partnership Program Manager, Alex Enn
.
--Ben Fisher
| | |
| --- | --- |
| Post Date: 2022-06-23 15:02:22 | Last Update: 2022-06-23 15:21:07 |
Who wants to drive bus in Portland?
T
riMet is
now adjusting service
on 10 bus lines this fall as they reduce service levels based on available workforce. This comes amid the largest operator shortage in their agency's history. Most of the affected lines currently see low ridership anyways.
TriMet is now saying that they took an approach with an eye on preserving service in areas with high concentrations of people with low-incomes and communities of color.
This additional reduced service will take affect starting on September 18, 2022. TriMet hopes to begin adding back the service hours in 2023 if they can get the operator ranks to increase.
"We would much rather be expanding our transit service. But by reducing our service levels, we increase our schedule reliability so riders experience fewer canceled or late buses," said TriMet General Manager Sam Desue, Jr. "While rebounding from this historic operator shortage will take some time, TriMet is committed to hiring scores of new operators to meet the needs of our community."
Beginning with the fall service change in September, TriMet will shift, reduce or cancel some service, with a focus on low ridership lines and times.
Cancel two bus lines: 50-Cedar Mill and 92-South Beaverton Express


Reduce service hours on three low-ridership bus lines to only run buses during peak travel time for high school students: 1-Vermont, 18-Hillside and 26-Thurman/NW 18th


Weekend service will be canceled on 26-Thurman/NW 82nd Ave


Cancel extra weekday rush-hour trips on three bus lines as peak ridership trends have changed: 8-Jackson Park/NE 15th, 9-Powell Boulevard and 72-Killingsworth/82nd Ave


Cancel extra trips added during the pandemic for physical distancing on one bus line: 81-Kane/257th


Reduce frequency on one low-ridership bus line to hourly service: 82-South Gresham
TriMet will also be making some slight adjustments with the TriMet FX (Frequent Express) bus service launching on Sept. 18. The new service along Division Street will supposedly give riders a faster and more convenient way to travel between Gresham and Downtown Portland.
A D V E R T I S E M E N T

A D V E R T I S E M E N T
Buses on the FX 2-Division line will run every 12 minutes for the majority of the day with only a couple of buses added during commuting hours. The Line 2 is being replaced by the FX 2-Division and the Line 10-Harold St route will still change.
TriMet says they will not be able to add buses during the weekdays as they had once planned.
TriMet released the following statement:
"The trickle-down effects of our operator shortage can cause frustration despite our best efforts. In short: it's been a challenge to hire and train enough operators to replace those lost to retirement and attrition. And we're not alone. Because our operator shortage is part of a larger trend affecting transit agencies and industries nationwide, we've taken unprecedented actions to recruit and retain the talented workforce on which our riders rely. We've bumped up the starting pay to $25.24, boosted our hiring bonus to $7,500 and begun looking outside state lines to bring in new operators. When we do grow our operator ranks and start adding back service, we want to make sure we are serving the needs of our community. With the COVID-19 pandemic changing the way people travel, TriMet has launched Forward Together, a comprehensive service analysis and community engagement effort to determine a better bus system."
--Bruce Armstrong
| | |
| --- | --- |
| Post Date: 2022-06-22 12:23:58 | Last Update: 2022-06-22 15:50:33 |
Provider reimbursements to increase with new law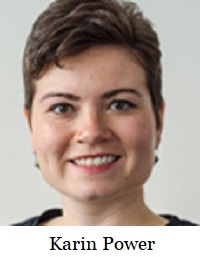 C
hild care reimbursement
rates are increasing
for providers caring for children of families who receive support with child care expenses through the Oregon Department of Human Services (ODHS).
ODHS pays child care providers for child care provided to families receiving child care assistance through the Employment Related Day Care (ERDC) and the Temporary Assistance for Needy Families (TANF) programs.
The new child care reimbursement rates are effective June 1, 2022 and increasing due to the passage of
House Bill 4005
of the 2022 Oregon State Legislative Session.
HB 4005 was passed at the request of Representative Karin Power, a Democrat from Portland. It passed through the super-majority Democrat legislature in Oregon by declaration of an emergency.
Representative Power has since said that she will not run again for her position at the state legislature, citing too low of pay.
The average monthly reimbursement rates for full-time care are increasing by:
18% for family, friend and neighbor care
Between 6 and 20% for child care centers
Between 11 and 25% for licensed home-based care
"For many families the cost of child care can be a barrier to meeting their goals and entering and staying in the workforce," said Claire Seguin, deputy director of the ODHS Self-Sufficiency Programs. "These reimbursement rate increases will ensure families have equal access to quality child care."
A D V E R T I S E M E N T

A D V E R T I S E M E N T
"As our child care system continues to struggle with staffing shortages and lack of child care supply, this is an important first step to ensure our child care providers are paid a fair wage," said Oregon Early Learning System Director Alyssa Chatterjee. "I appreciate the Legislature's investment in our system."
Actual child care reimbursement rates vary depending on provider type, child age and what community the provider is in.
A complete list of reimbursement rates can be found
online
.
ERDC helps eligible families pay for work-related child care expenses, including registration and enrollment fees. ERDC is a subsidy program, which means some families, depending on their income, may be required to pay a copay.
--Bruce Armstrong
| | |
| --- | --- |
| Post Date: 2022-06-21 11:47:11 | Last Update: 2022-06-21 20:20:09 |
Is this an objective decison, or political?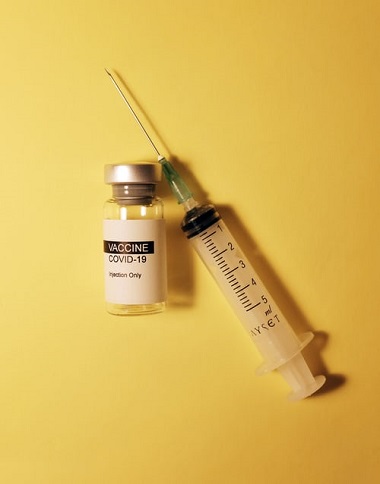 O
regon's Governor Brown released a statement on the Western States Scientific Safety Review Workgroup's unanimous decision to affirm the federal process that the Pfizer-BioNTech and Moderna Covid vaccines are supposedly safe and effective for children as young as 6 months old.
Governor Brown stated, "This is a long-awaited moment for so many families. With today's review by leading doctors, pediatricians, and health experts, Oregon parents and children can be confident in the safety and effectiveness of the Pfizer-BioNTech and Moderna vaccines for children as young as 6 months old. It is completely normal for parents and kids to have questions about vaccines––I urge you to reach out to your family doctor, health care provider, or pharmacist and get your questions answered today."
On Friday, June 17, the U.S. Food and Drug Administration (FDA) authorized the use of the Moderna two-dose vaccine series and the Pfizer three-dose vaccine series are now available to children as young as 6 months old, and the CDC affirmed that decision on Saturday. The Workgroup reviewed safety and efficacy data for the vaccines and affirmed the federal decisions also on Saturday.
The Oregon Health Authority will inform health care providers that vaccinations for children as young as 6 months old can begin in Oregon as soon as Monday.
The Workgroup concluded that the benefits of completing either vaccine series outweigh any known or likely risks.
Immunization can be expected to reduce the numbers of COVID-19- related serious illnesses, hospitalizations, and deaths in young children while facilitating their participation in normal educational, social and recreational activities.
The Workgroup provided its confirmation to the Governors of California, Nevada, Oregon, and Washington, who assembled the panel of experts passed off as scientists. Expert opinion, while it may be useful, is what philosophers call "appeal to authority," and not "appeal to science".
Indeed, when controversial policy decisions are at stake, hand-picked experts may be assembled to achieve the desired result. That process is politics, not science.
A D V E R T I S E M E N T

A D V E R T I S E M E N T
T
he science that they want shoved under the rug is in plain sight for those looking. The
Vaccine Adverse Event Reporting System (VAERS)
data for 5- to 11-year-olds indicates that 117 kids were killed as a result of taking the covid vaccine.
CDC says the COVID-19 vaccine is "safe and effective," and that "severe reactions are rare." Is that actually true?
One of the world's top pathologists and chief pathologist at the University of Heidelberg, Dr. Peter Schirmacher,
performed autopsies
on 40 people who died within two weeks of receiving the vaccine. Risking his reputation and threats on his family, he reported that a minimum of 30% to 40% died from the vaccine.
German scientists have verified his study with an even higher percentage.
The FDA approved the vaccine anyway, even after Pfizer reports that trials were stopped because the animals kept dying. It certainly should give parents pause before enlisting their children to a trial vaccine.
--Donna Bleiler
| | |
| --- | --- |
| Post Date: 2022-06-20 08:26:08 | Last Update: 2022-06-20 08:49:01 |
La Nina may weaken this summer but continue through the year
O
regon Department of Forestry Lead Meteorologist Pete Parsons has released the current
Seasonal Climate Forecast
which documents the El Niño Southern Oscillation and its impacts on Oregon.
The March – May 2022 Oceanic Niño Index cooled slightly, to -1.1°C, which keeps it in the moderate La Niña range.
The ONI is a 3-month running mean and lags real-time sea surface temperatures, which have warmed slightly but still show La Niña.
NOAA's Climate Prediction Center thinks La Niña may weaken this summer but continue through the year, which would make three consecutive fall/winters with La Niña (last occurrence 1998-2001).
Parsons notes that this forecast is not associated with NOAA's CPC nor the official CPC "
Three-Month Outlooks
."
The analogs (1955, 1971, & 1975) are unchanged from last month and are continuing to track current SST patterns well. However, they are rather aged (47-67 years ago) and generated inconsistent weather patterns, which lowers forecast confidence.
Unusually cool and damp conditions from April through early June slowed the annual melt-off of maintain mountain snowpacks and brought some improvement to the drought conditions.
The July – September period should be markedly cooler than last year with near or above-average precipitation. However, since this is typically the driest time of year, don't expect much additional improvement in drought conditions.
--Staff Reports
| | |
| --- | --- |
| Post Date: 2022-06-19 11:29:54 | Last Update: 2022-06-19 18:52:01 |
12,000 plants seized in Jackson County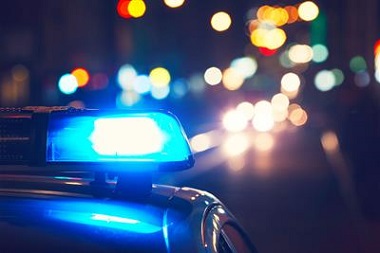 I
llegal Marijuana Enforcement Team (IMET) detectives along with Jackson County Sheriff's Office (JCSO) deputies served a search warrant on a marijuana grow site in rural Eagle Point at 6:45 on Thursday, June 16. The property, located on the 1500 block of Old Dry Creek Road in Eagle Point,
contained approximately 12,287 illegal cannabis plants
in 32 greenhouses, and 3,000 lbs. of processed black-market marijuana. On the property seven workers were detained, interviewed, and released.
This case was the result of a month-long investigation of an illegal/black market marijuana grow site. There was no licensing for any type of cannabis growing, handling, or processing at this location.
The primary suspect has been identified. Investigators from the Oregon State Police Southwest Region Drug Enforcement Section team, Josephine Marijuana Enforcement Team (JMET) from Josephine County Sheriff's Office, and Medford Area Drug and Gang Enforcement (MADGE) assisted with the operation.
In addition to the criminal investigation, Jackson County Code Enforcement and Oregon Water Resources Department District 13 Watermasters responded to the scene to conduct independent investigations.
Each agency identified multiple violations that will be addressed by enforcing penalties and fines.
Code Enforcement issued citations totaling $67,000 for unapproved greenhouse structures, unapproved marijuana production, and unpermitted electrical installations.
A D V E R T I S E M E N T
A D V E R T I S E M E N T
W
atermasters observed a complex array of water infrastructure. While the property does have water rights conveyed through the Medford Irrigation District canal, well water use for the irrigation of a commercial crop was observed. The well use is not part of the water right.
The unauthorized use of water from the well is subject to both civil and criminal penalties.
While regulatory agencies investigate permitted cannabis operations, IMET is focusing on the black-market marijuana trade in the Rogue Valley. IMET is a multi-agency task force funded by a grant from the Oregon Criminal Justice Commission. The task force includes personnel from JCSO, Medford Police Department, and the Jackson County District Attorney's Office.
Investigations are open and ongoing with detectives working additional leads. No further information is currently available for release.
--Bruce Armstrong
| | |
| --- | --- |
| Post Date: 2022-06-18 13:14:47 | Last Update: 2022-06-18 14:46:21 |
For additional nitrate violations in Eastern Oregon
T
he Oregon Department of Environmental Quality issued a
revised penalty
to the Port of Morrow for additional violations involving overapplication of wastewater containing nitrogen to agricultural fields in the Lower Umatilla Basin, an area with longstanding groundwater contamination. DEQ issued the original penalty in January. The additional violations increase the fine by $800,000, from $1.3 million to $2.1 million.
The Port of Morrow is one of many sources contributing to nitrate contamination in northern Morrow and Umatilla counties—an area known as the Lower Umatilla Basin Groundwater Management Area. The primary source of contamination in the area (about 70%) is from fertilizer use on irrigated farmland, according to the LUBGWMA Action Plan. Additional contributors are dairy and cattle farms (about 20%), food processing facilities like the Port of Morrow that reuse wastewater to irrigate fields (about 5%), and residential septic systems and other sources (about 5%).
The Port of Morrow collects wastewater from food processors, storage facilities and data centers in its industrial park outside Boardman. The port has a DEQ water quality permit that allows it to use the nitrogen-rich wastewater for irrigation on nearby farms, but the permit includes limits on how much nitrogen can be applied to the farmland and how much nitrate and moisture can be present in soil prior to applications.
A D V E R T I S E M E N T
A D V E R T I S E M E N T
The amended notice cites the port for additional occurrences of applying wastewater containing nitrogen to fields that already had too much existing nitrate or moisture in the soil. Having too much nitrate or moisture in the soil when applying wastewater increases the likelihood of nitrates flowing down into the groundwater rather than remaining in the soil for crops to use.
The port documented additional violations to DEQ in its annual report and in email and phone reports of non-compliance. The additional violations occurred between November 2020 to February 2021 and November 2021 to February 2022.
--Staff Reports
| | |
| --- | --- |
| Post Date: 2022-06-17 09:58:43 | Last Update: 2022-06-17 11:29:54 |
Includes museums, governments, cemeteries, archaeology, archives, historic trails, and other heritage-related interests
A
s part of its mission, the
Oregon State Historic Preservation Office
in partnership with the public and their partners has created a statewide historic preservation plan to identify what is special about Oregon and how best to preserve it for future generations. The plan addresses identifying and preserving historic places, collections, and traditional practices, educating the public about the State's history, and building support for the organizations that curate our state's cultural legacy.
This summer and fall the Oregon SHPO is asking Oregonians how Oregon's heritage is special to them in a series of 90-minute virtual public meetings. Meetings will focus on a region or topic, but all are welcome to attend one or more of the events. At the regional meetings participants will identify what issues matter most, how to best preserve the state's history, and what government agencies, cultural institutions, and each Oregonian can do.
Topic-based meetings will discuss how the heritage community can better address diversity, equity, and inclusion in cultural resource programs, disaster preparedness and response, and planning for cultural resources in development and infrastructure projects. The meetings will be held Wednesday evenings from 6:30pm to 8:00pm, June through September by Zoom video and teleconference. Meeting details will be published on the project website. The information from the meetings will be used to create the 2024-2029 Oregon Historic Preservation Plan that will be published in early 2024.
Meeting dates are:
June 29th, Greater Portland Metro Area
July 6th, Greater Willamette Valley
July 20th, Central and Southeast Oregon
August 3rd, Rogue Valley and South Oregon Coast
August 17th, I-84 Corridor and Northeast Oregon
A D V E R T I S E M E N T

A D V E R T I S E M E N T
August 31st, Northwest and Central Oregon Coast
September 7th, Diversity, Equity, Inclusion, and Access in the Oregon Preservation Plan
September 14th, Disaster Preparation and Response for Cultural Resources
September 21st, Community Planning for Cultural Resources
Those interested in or associated with local historic preservation efforts, museums, governments, cemeteries, archaeology, archives, historic trails, and other heritage-related interests
are encouraged to attend
.
Oregon Heritage, a Division of Oregon State Parks, includes the Oregon State Historic Preservation Office. The Oregon SHPO locally administers National Park Service programs created by the National Historic Preservation Act of 1966, as amended, including the identification and designation of historic properties and archaeological sites; tax and grant programs; and the Certified Local Government Program, a partnership program between local jurisdictions and the state and federal government. The SHPO office is funded in part through a grant from NPS. The SHPO also coordinates closely with Oregon Heritage programs, including the Oregon Heritage Commission and Main Street program, Cemetery Commission, and various grant and technical assistance programs. See the current 2018-2023 Oregon Historic Preservation Plan.
--Staff Reports
| | |
| --- | --- |
| Post Date: 2022-06-16 08:41:35 | Last Update: 2022-06-16 09:58:43 |
DOGAMI's mission is to provide regulation to make Oregon safe and prosperous.
C
alico Resources USA Corporation is
proposing to construct an underground gold mine
and an indoor processing facility on a site in Malheur County about 22 miles south-southeast of Vale. The site includes both private and public lands managed by the US Bureau of Land Management.
Oregon's Chemical Mining Rules apply to this project because cyanide is proposed for processing the gold. The processed tailings will be placed in a tailings disposal facility. This facility must be lined, capped and designed to avoid any discharge to groundwater or surface waters. The impoundment will be capped and sealed upon completion. The overall project is being designed to avoid any discharge to surface or ground waters.
Under state law, The Department of Geology and Mineral Industries, under the direction of Dr. Ruarri Day-Stirrat, manages the
consolidated application process
for chemical mining permits. DOGAMI mission is to provide earth science information and regulation to make Oregon safe and prosperous.
Permitting agencies involved in the consolidated application process include DOGAMI, Oregon Department of Environmental Quality and Oregon Water Resources Department. Depending on specific details related to mine construction and operation, permits from the Department of State Lands or the Oregon Health Authority may also be required. Other federal, state, or local regulations are also required, including local land use permitting.
A D V E R T I S E M E N T

A D V E R T I S E M E N T
Oregon law provides environmental performance standards that guide agencies' reviews. The intent is to minimize environmental damage through use of best available, practicable, and necessary technology and provide protection measures that are consistent with polices of the permitting agencies.
A wildlife protection plan will be required to ensure no overall loss of wildlife habitat and to meet the State requirement of an objective of zero wildlife mortality.
If the application is considered complete by the reviewing agencies, DOGAMI will issue a Notice to Proceed, beginning the State permitting process. State agencies will then prepare draft permits for public input, followed by the development of final permits.
The permitting process provides multiple opportunities for the public and interested stakeholders to participate in reviewing and commenting on Calico's application and the consolidated permit requirements.
The Technical Review Team -- composed of various state agencies -- will meet by teleconference on Thursday June 30, 2022 from 1:30 p.m. to 3:30 p.m. PST. The public and media can listen to the meetings by joining the Zoom Meeting online, or by phone. For further information, contact the DOGAMI Albany office at (541) 967-2083 or email: information.grassymtn@dogami.oregon.gov.
--Staff Reports
| | |
| --- | --- |
| Post Date: 2022-06-16 08:01:42 | Last Update: 2022-06-16 08:41:35 |
Mandatory interpreting services to begin in July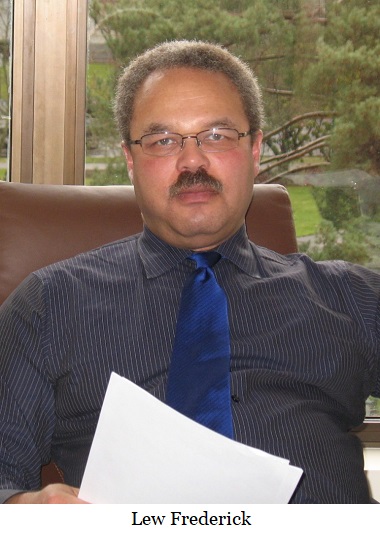 N
ew rules in Oregon that go into effect on July 1st will mandate health care providers reimbursed with public funds to work with credentialed health care interpreters qualified or certified by Oregon Health Authority (OHA).
The rules drafted by OHA reflect changes in the requirement for health care interpreting services in Oregon that were made by the state Legislature's passage of
HB 2359
during the 2021 session.
HB 2359 was chiefly sponsored by Representative Andrea Salinas (D-Lake Oswego), Representative Ricki Ruiz (D-Portland), and Senator Lew Frederick (D-Portland).
These new rules mandate that people for whom English is a second language (those with limited English proficiency) or who use sign language can access more health care.
In addition to requiring publicly reimbursed health care providers to work with a qualified or certified health care interpreter listed on OHA's 900-plus-member central registry, the law outlines recordkeeping requirements for health care providers and interpreting service companies when they work with a health care interpreter. Among the requirements are that they document the interpreter's name, central registry number and language interpreted.
The law also requires health care providers to supply appropriate personal protective equipment, or PPE, at no cost to a health care interpreter for onsite interpreting services. And it directs OHA to develop policies and processes to improve the quality, consistency, availability and affordability of training, and qualification and certification standards, for health care interpreters, as well as accuracy and usability of the OHA central registry.
A D V E R T I S E M E N T

A D V E R T I S E M E N T
In addition, OHA – and state boards that license and certify health care professionals – must develop rules to enforce the new requirements for health care interpreting services.
"We are pleased we received participation and input from community partners and pleased that this legislation strengthens and supports language interpretation services in Oregon," said Leann Johnson, director of the Equity and Inclusion Division at OHA.
O
ne of the organizations OHA is partnering with to eliminate barriers that prevent access to health care interpreter services is Pueblo Unido PDX. The Portland-based nonprofit connects individuals with a vulnerable immigration status in the Pacific Northwest with legal, social and Indigenous language interpretation services.
"Pueblo Unido PDX and the Collective of Indigenous Interpreters of Oregon (CIIO) are grateful for the opportunity to collaborate with OHA to identify and address barriers to healthcare interpreter credentialing for Indigenous language interpreters," said Cam Coval, executive director of Pueblo Unido PDX.
He said OHA's Equity and Inclusion Division staff actively listened to feedback from Pueblo Unido and CIIO and "did not hesitate to implement our suggested changes, including eliminating the background check requirement and creating an exception to the GED or educational equivalency requirement for health care interpreters."
House Bill 2359 allows some exceptions for health care providers in working with a health care interpreter, including that:
The health care provider is proficient in the preferred language of the person with limited English proficiency.


The person with limited English proficiency has an interpreter they prefer to work with who is not on the central registry.


The health care provider tried to find an interpreter using the central registry, but no interpreters were available.
For more information about HB 2359, OHA's central registry or health care interpreter services, visit the
Health Care Interpreter Program website
.
--Bruce Armstrong
| | |
| --- | --- |
| Post Date: 2022-06-15 17:32:59 | Last Update: 2022-06-15 17:59:23 |
Read More Articles